De Fratus among 7 outrighted by Phillies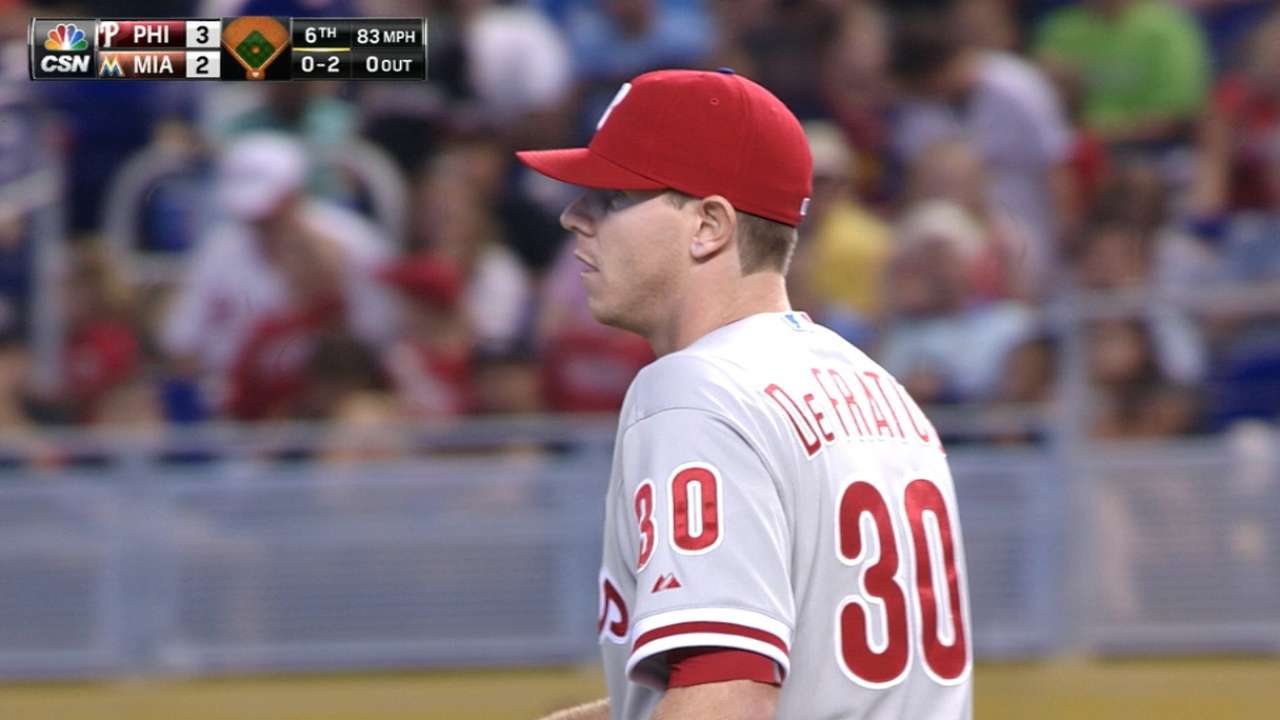 "I can't tell you we would rule out re-signing any of these guys," Phillies interim general manager Scott Proefrock said. "We're just trying to clear up space on the roster. These guys were the first group that we decided to take off."
De Fratus, Kratz, d'Arnaud and Loewen have the right to become free agents immediately. De Fratus, Loewen and Kratz were eligible for salary arbitration. Pettibone and Danks can become Minor League free agents five days following the World Series.
Roberts will remain in the Phillies' system.
De Fratus, who the Phillies selected in the 11th round of the 2007 Draft, is the most notable name in the group to be outrighted because he spent the entire season with the team. He went 0-2 with a 5.51 ERA in 61 appearances this season after going 7-4 with a 3.08 ERA in 130 appearances from 2011-14. The Phillies viewed him as a long man by the end of the season, which made the idea of going into salary arbitration with him unappealing.
"We thought there were other guys that had passed him, quite frankly," Proefrock said.
Expect the roster transformation to continue as the offseason continues.
"I'd say we're going to be active in continuing this process," Proefrock said. "We're trying to get ready for free agency and the other opportunities that present itself in the offseason -- whether it be the Rule 5 Draft or Minor League free agents -- giving ourselves the best opportunity to be as aggressive as possible as the calendar moves forward."
Todd Zolecki is a reporter for MLB.com. Read his Phillies blog The Zo Zone, follow him on Twitter and listen to his podcast. This story was not subject to the approval of Major League Baseball or its clubs.