Ventura confident for rematch against Astros
KANSAS CITY -- Royals right-hander Yordano Ventura went through the full gamut of emotions in 2015.
Before the season even began, Ventura signed a five-year, $23 million extension. And then he was announced as the Royals' Opening Day starter. Ventura seemingly was on top of the world.
But then Ventura's season took some wicked turns. He sparred openly with hitters, including Angels superstar Mike Trout. He triggered bench-clearing episodes with the A's and the White Sox. He battled through numbness in his pitching hand and soreness in his shoulder.
Ventura's once dominating stuff was being banged around all over the league. By July 20, after an ugly four-inning, 10-hit, six-run outing against the Pirates, his ERA ballooned to 5.19. That's when the Royals' front office convened and decided it was best to demote Ventura to the Minors.
"I'm not an exception to adversity," Ventura said on Wednesday through interpreter Pedro Grifol. "I'm human and a baseball player, and I went through some difficult times. I wasn't able to handle it the way I wanted. But I kept confident in my ability."
Then fate intervened. Before Ventura even got in a car to drive to Triple-A Omaha, left-hander Jason Vargas sustained a season-ending elbow injury. The Royals needed a pitcher on their 25-man roster to replace Vargas.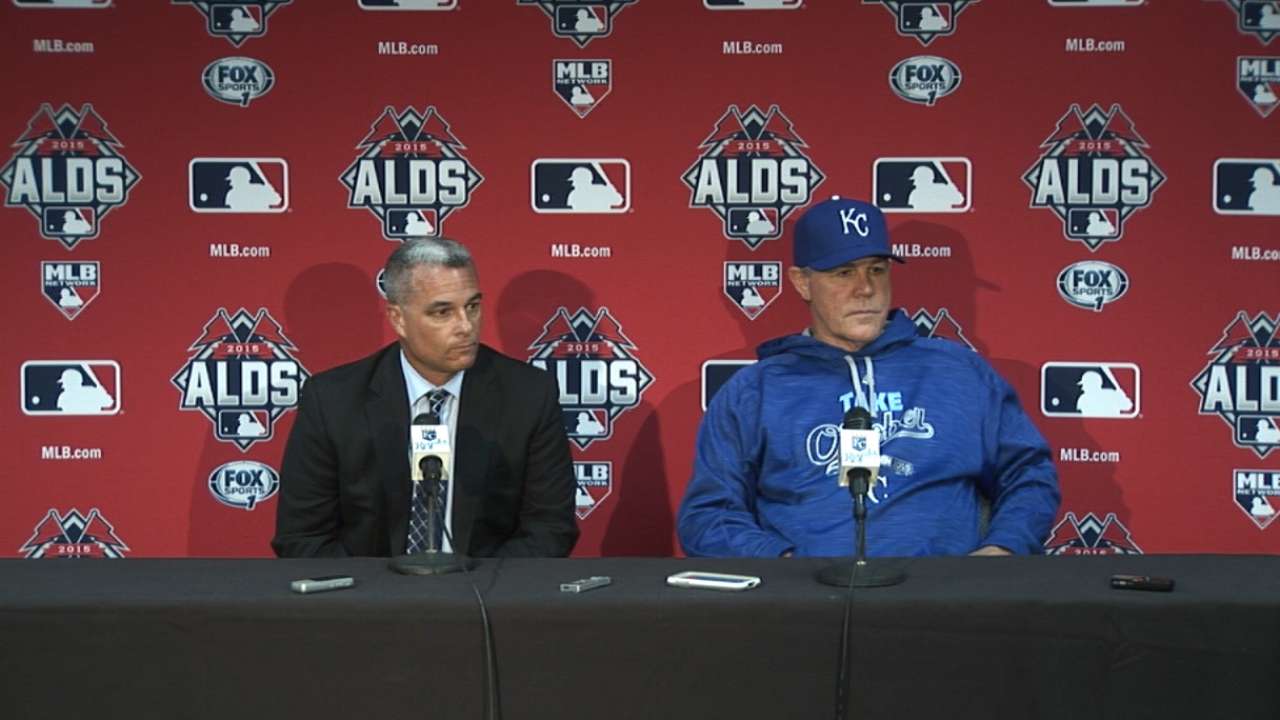 "Both [general manager] Dayton [Moore] and I agreed that the one guy who could most help us win was Yordano," manager Ned Yost said. "So we brought him back."
On July 26, Ventura started against the Astros, the very same team he will face in Game 1 of the ALDS at 6:37 p.m. CT on FOX Sports 1 at Kauffman Stadium. Ventura was sterling, giving up just one run and six hits through seven innings.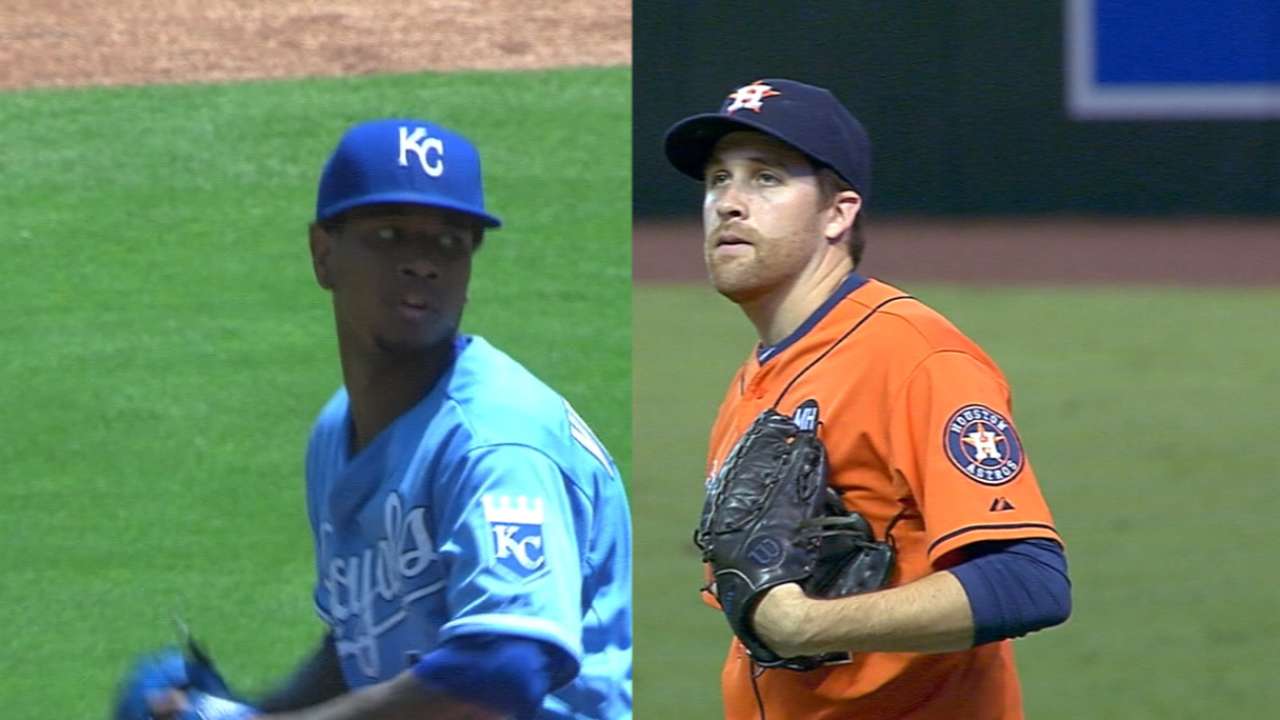 The turnaround began. Beginning with that start, Ventura went 9-1 with a 3.10 ERA the rest of the season.
What turned it around?
"My hand started to feel good right about that time," Ventura said. "I was able to command the baseball, feel the baseball, pitch on the inside of the plate and continue to get comfortable."
Actually, there was more to it than that. Ventura also made the conscious decision to be more confident, if that is at all possible.
"It wasn't one specific thing," he said. "I was reflecting one night and I said, 'Why am I not confident? I have pitched at this level before.' And I just decided to just flip the switch with my confidence because I have confidence. My routine is a big part of my confidence so if I stay in my routine, I'm all right.
"I realized I am the only one who can help with my confidence."
And now, Ventura is right back where he started the season -- as the team's ace.
"I have a responsibility as the No. 1 [starter] to the club and to the staff, especially the staff for giving me the opportunity to be No. 1," Ventura said. "But nothing changes in terms of preparation. I have to go out and execute."
And while Ventura beat the Astros convincingly earlier this season, he said that game won't be a big factor in tonight's start.
"It will help a little bit in the familiarity part of it," he said. "But tomorrow is a different game altogether. It's a different environment, a different feeling."
And, Ventura hopes, a confident feeling.
Jeffrey Flanagan is a reporter for MLB.com. Follow him on Twitter at @FlannyMLB. This story was not subject to the approval of Major League Baseball or its clubs.