Miggy nominated for two MLB Awards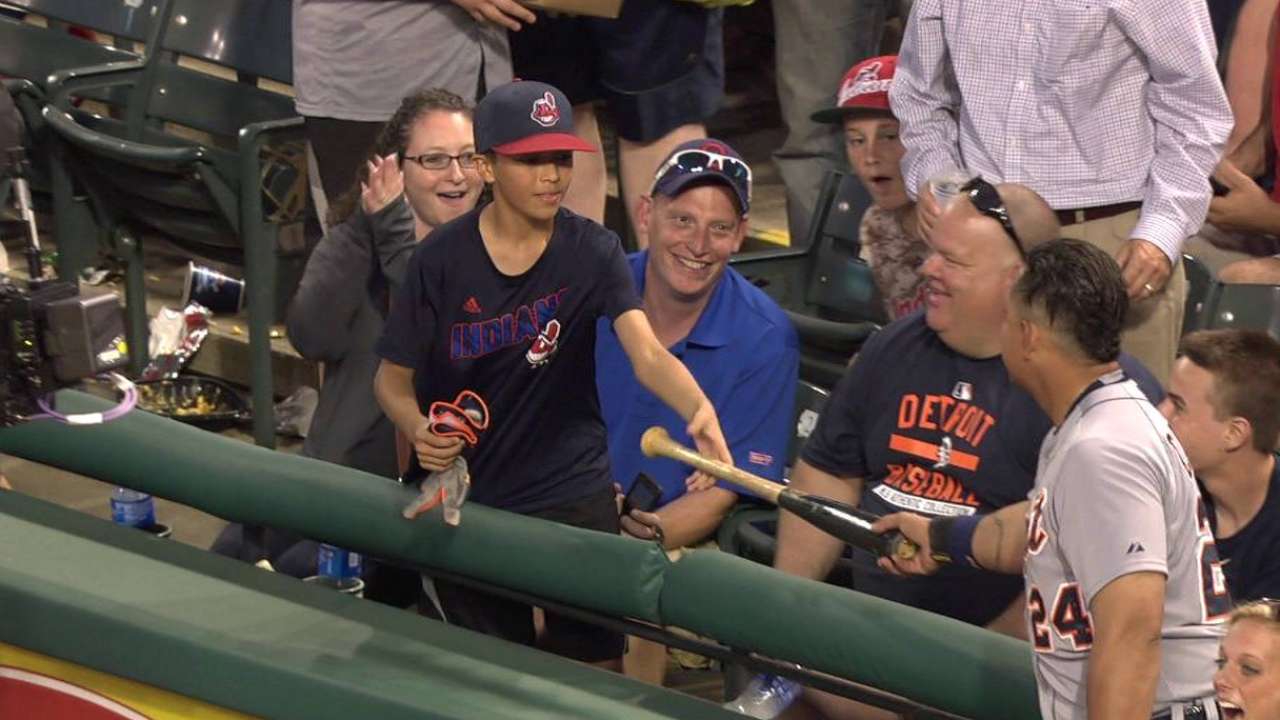 DETROIT -- The Tigers have three moments from the season that received nomination for this year's Esurance MLB Awards.
The Esurance MLB Awards annually honor Major League Baseball's greatest achievements as part of an industry-wide balloting process that includes five components, each of which accounts for 20 percent of the overall vote: media, front-office personnel, retired MLB players, fans at MLB.com and Society for American Baseball Research (SABR) voters.
Individual awards will go to the best Major Leaguer in addition to the winners in the following categories: The Best Everyday Player, Starting Pitcher, Rookie, Defensive Player, Breakout Player, Bounceback Player, Manager, Executive, Social Media Personality and Postseason Performer.
Winners will also be recognized for the year's Best Offensive Play, Defensive Play, Moment, Single-Game Performance, Social Media Post, Celebrity Fan, Fan Catch, Interview, TV call, Radio Call, Player-Fan Interaction, Video Board Moment and Trending Topic.
Two of those topics will include Miguel Cabrera. The four-time American League batting champion was nominated for Best Player-Fan Interaction for his exchange with a young Cleveland Indians fan in the seats at Progressive Field, saluting him for catching a foul ball with his hat, then later giving him a bat and his batting gloves.
Cabrera also was nominated for Best Trending Topic for his back-and-forth with Astros second baseman and fellow Venezuelan Jose Altuve, who untucked Cabrera's jersey at first base before Cabrera did the same to him on a later play.
The final Tigers-related nomination was for Best Fan Catch, recognizing a young Tigers fan who exalted in catching Ben Zobrist's grand slam for Oakland before realizing the home run left the Tigers trailing, at which point his emotions flipped into misery.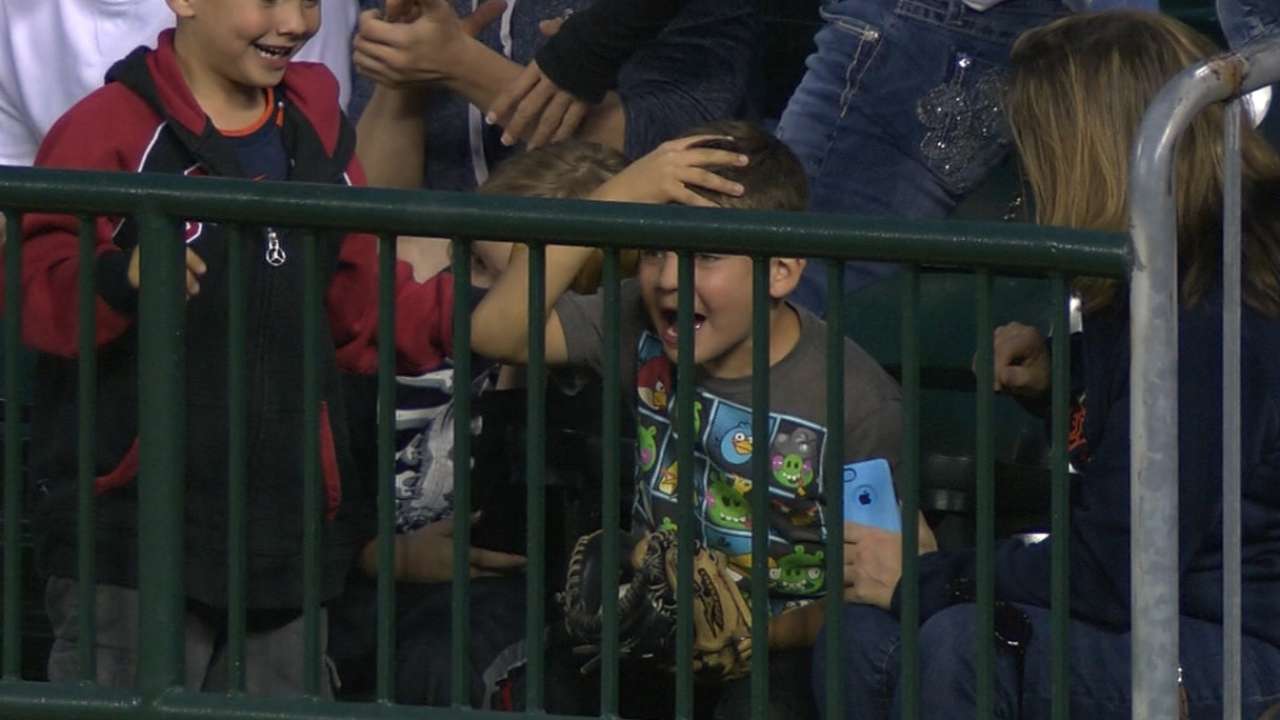 Voting at mlb.com/awards ends tonight at 11:59 p.m. ET. Winners will be announced live on MLB Network and MLB.com on Nov. 20.
Jason Beck is a reporter for MLB.com. Read Beck's Blog, follow him on Twitter @beckjason and listen to his podcast. This story was not subject to the approval of Major League Baseball or its clubs.