Twins' TV ratings up 24 percent over last year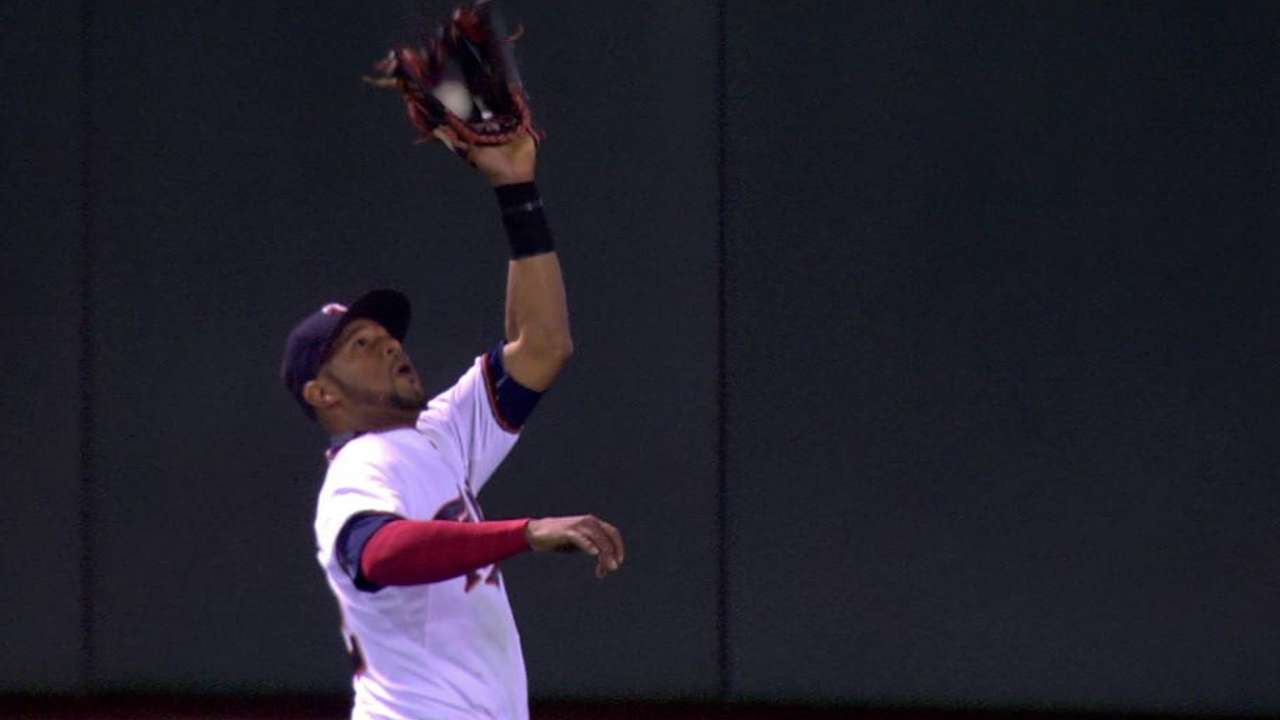 The Twins' first winning season since 2010 drew a 24 percent increase in television ratings for the 2015 season on FOX Sports North, giving it the 10th-highest viewership among all Major League teams on regional sports networks.
Twins games on FOX Sports North earned a 4.12 average household rating, making them the No. 1 show on cable and No. 3 in primetime in the Twin Cities throughout the 2015 season.
The season's highest-rated telecast was the Oct. 2 game between the Twins and Royals, which drew a 7.1 rating and was FOX Sports North's highest-rated telecast of the season and its highest post All-Star break rating since 2010.
"We are very encouraged by not only the performance on the field, but also the upward trend in ratings, and expect both to continue in future seasons," FOX Sports North senior vice president and general manager Mike Dimond said.
Cash Kruth is a reporter for MLB.com. Follow him on Twitter at @cashkruth. This story was not subject to the approval of Major League Baseball or its clubs.