Johnson dishes on Chargers, Rivers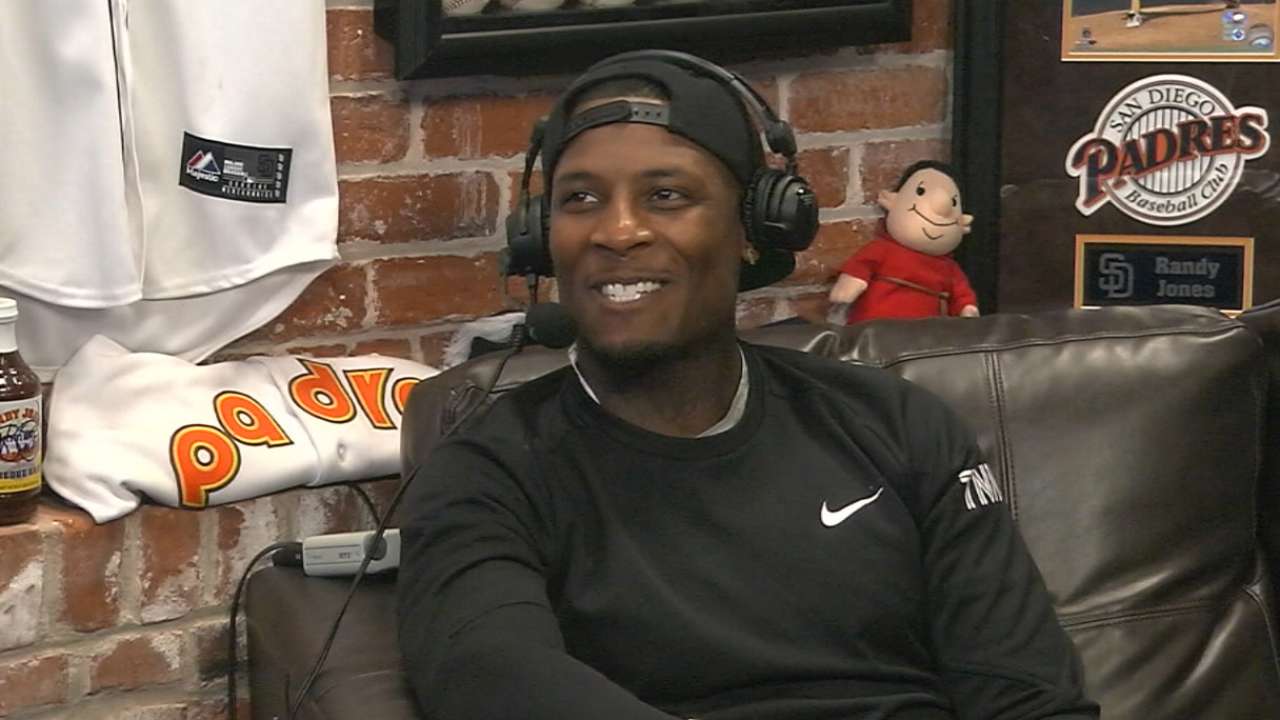 Chargers wide receiver Stevie Johnson swung by Padres Social Hour on Tuesday to allow viewers to take a break from the baseball season and dive into the San Diego football season, which began on Sept. 13. Johnson, who has recorded two touchdowns and 173 yards on 14 receptions on the young year, was quick to acknowledge the difficulties that the Chargers (1-2) have faced three weeks into the season.
"[Three weeks doesn't make a season] at all," said Johnson. "Not at all. It's a marathon, and we know that. It's all about progressing, so we'll see what happens throughout the season. … But first we've got to get back at [training] tomorrow and try to get that 'W' on Sunday."
Johnson is in his first season as a member of the Chargers after having played a few seasons with the Buffalo Bills and the San Francisco 49ers last year. Since becoming one of the Bolts, Johnson has been happy to be on the receiving end of passes from Chargers fan favorite Philip Rivers.
"He's a legend. It's unreal," said Johnson. "You always hear about Dan Fouts and his incredible career and how great he was, and then to play with someone and to move ahead of a legend like Dan Fouts is incredible. Me realizing, 'I'm playing with this guy' is even more incredible. Catching passes, boosting his stats. … It's even more motivating for me, every day."
Although Johnson hails from the NFL and football, he still finds that there is a mutual respect between professional athletes such as himself and the members of the Padres. While it is certainly an honor to be considered "the best of the best" in an athlete's respective sport, Johnson knows the commonality comes from pure hard work.
"I think of it as we're in a fraternity," he said. "We wake up at similar times and all of our schedules are the same, so we just have that respect for each other. It's a blessing. … And it is continuous work. That's what I respect about other athletes."
To hear more about Johnson's time in San Diego and being back on the West Coast after starting his career in Buffalo, watch the entire interview. And for more interviews, highlights and Padres content, check out padres.com/socialhour.