Scouting, player development key for White Sox
Organization set to discuss crucial areas as it moves forward from 2015 campaign
GLENDALE, Ariz. -- Nick Hostetler, the director of amateur scouting, is playing a major part at White Sox scouting and player development meetings taking place this week at the organization's Camelback Ranch complex in Glendale, Ariz.
General manager Rick Hahn, executive vice president Ken Williams, pitching coach Don Cooper and hitting coach Todd Steverson all are scheduled to be in attendance during these discussions, putting everyone on the same basic page in these areas. Hahn has frequently talked about building a perennial championship contender, and in order to hit that goal, the White Sox need to replenish from within to supplement outside moves.
They received a boost to that plan during Sunday's season finale at U.S. Cellular Field. Even in the face of a 6-0 loss to the Tigers, where the host squad produced just three hits to close out the South Siders at 76-86 overall, the White Sox finished 10th in the 2016 MLB Draft order by virtue of Seattle's victory over Oakland.
This 10th Draft slot means the White Sox have a protected top pick if they sign a free agent who has been made and rejected a qualifying offer. It's an important pick for the White Sox, who are slowly but -- they hope -- surely building a solid core, despite veering a bit from that reshaping program this past offseason.
The free-agent additions of closer David Robertson and outfielder Melky Cabrera cost the team its second- and third-round picks in 2015. Those moves also represented part of the White Sox plan to jump a little early from reshaping mode and push for the postseason.
Judging a Draft class takes at the very least a few years to get a decent feel. But based on the solid start of top pick Carson Fulmer -- ranked second in the organization by MLB.com -- and the organization's Arizona Rookie league affiliate winning a title with contributions from Draft picks such as Jake Fincher (29th round), Seby Zavala (12th round), Corey Zangari (sixth round), Tyler Sullivan (14th round), Taylore Cherry (32nd round) and Christopher Comito (15th round), the 2015 class got off to a good start.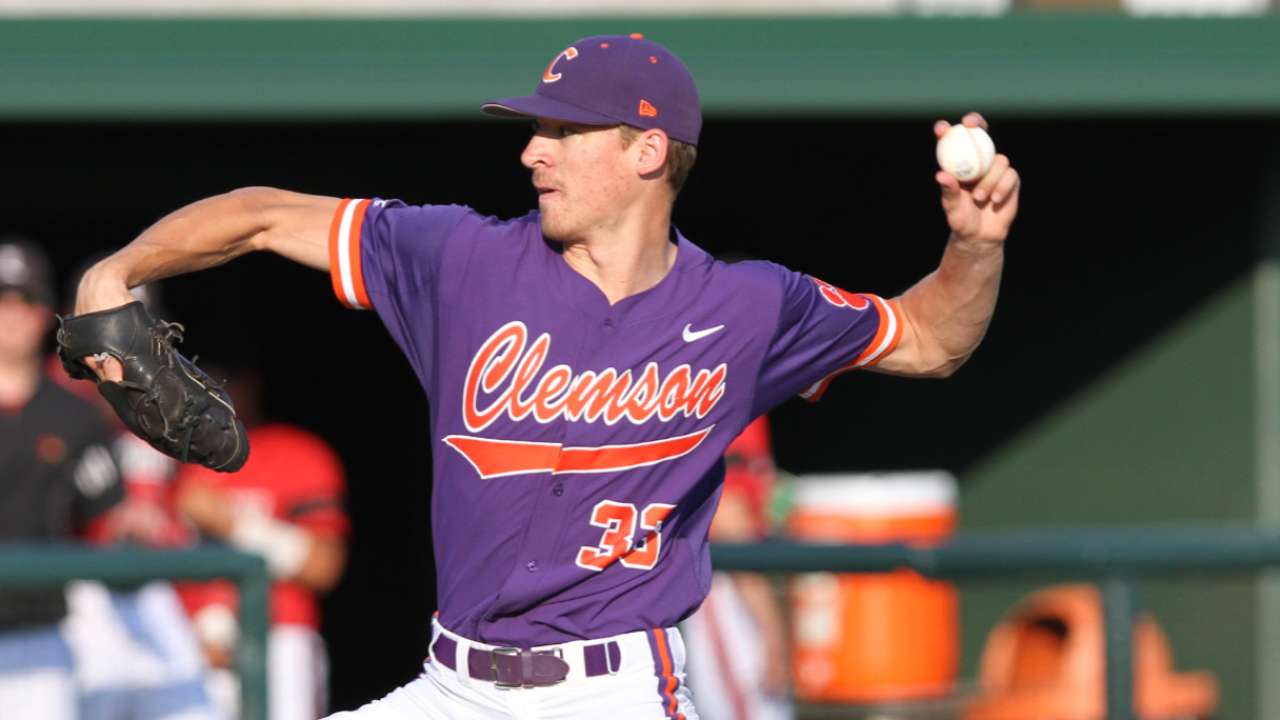 "Confidence brings success," said Hostetler, who was promoted to his position in early August but had an influence on last year's Draft. "When you start having success at the bottom levels and you get confident, you can do it, sometimes those guys turn into guys, and a lot of it deals with winning.
Hostetler praised the organization's scouts, area guys and crosscheckers for their role.
"It's always fun when guys are in a championship, and to see it immediately from players that you're scouting from the Draft," said Hostetler, giving major credit to White Sox player development personnel as well. "It's exciting for our player development staff."
Scott Merkin is a reporter for MLB.com. Read his blog, Merk's Works, follow him on Twitter @scottmerkin and listen to his podcast. This story was not subject to the approval of Major League Baseball or its clubs.