Moreland's work ethic stems from small-town roots
Stomping Grounds: First baseman goes catching catfish to hitting homers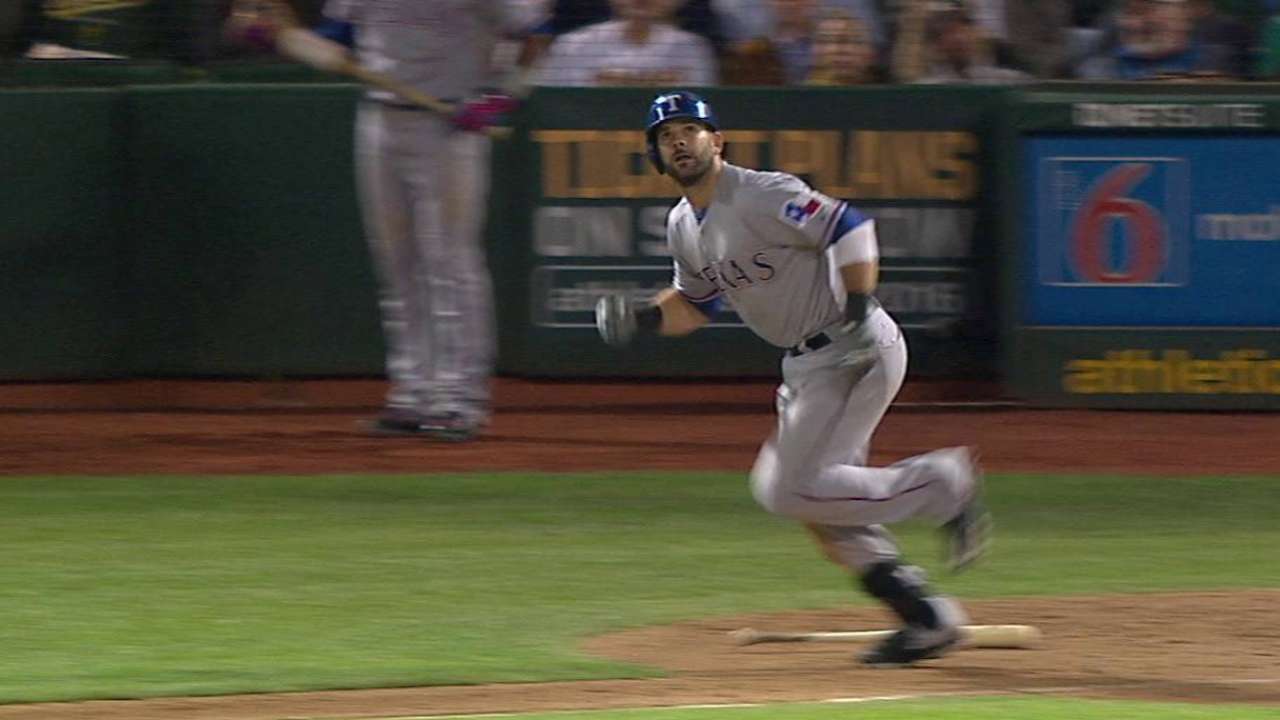 "We got the best of each other. I got him some and he got me some. I remember thinking that if he ever got to the big leagues, it would be as a pitcher. He was the best pitcher in Mississippi."
-- Twins second baseman Brian Dozier, who grew up playing against Mitch Moreland in northeast Mississippi.
"More than anything else, I want the folks back at home to think right of me."
-- Elvis Presley, who is also from northeast Mississippi.
Mitch Moreland and the King of Rock and Roll were born 50 years and 30 miles apart from each other. Both Tupelo and Moreland's hometown of Amory are tucked away in the northeast corner of Mississippi.
If you want to know who the Rangers first baseman is, what he is about and what he stands for, the best place to go is his hometown of Amory, a town of 7,316 people on the historic Tennessee-Tombigbee Waterway.
Amory was founded in 1887 when the Kansas City, Memphis and Birmingham Railroad laid out the town as a vital midpoint between their Birmingham and Memphis operations. That caused a mass exodus from Cotton Gin Port on the Tombigbee to Amory.
Cotton Gin Port is now a ghost town but Amory thrives not only because of the railroad, but also its position on the Tennessee-Tombigbee Waterway. The "Tenn-Tom" is the largest earth-moving project in history, a man-made canal connecting the western-flowing Tennessee River to the southern-flowing Tombigbee River, creating a water "super highway" from the nation's heartland down to the Gulf of Mexico. The last piece of dirt removed was at Amory.
"My dad worked on the Tennessee-Tombigbee when he was in the Corp of Engineers," Moreland said. "He helped build it."
The Tenn-Tom was completed in 1984, but Charles and Angie Moreland still live in Amory. Moreland's father has worked at the same chemical plant for more than 30 years, while his mother still works at the same golf equipment manufacturing facility.
"They both kind of stuck with it, they are old-time in Amory," said Moreland, who still goes back home to see everybody as much as he can in the offseason.
"Without growing up there in Amory, I don't know how I would have turned out," Moreland said. "The work ethic and trying to go out and keep my head down and keep my eyes on the goal ... all that stems from me growing up there in a small town, maybe not having that spotlight and recognition.
"I knew that if I was going to make it happen, I had to go out and give it everything I had. A lot of people have different opinions of Mississippi but it is what I call home and I wouldn't trade it for anything."
Listening to Moreland talk about growing up in Mississippi brings about the image of Huckleberry Finn with a baseball bat. This is a kid who during the biannual Stars Over Mississippi -- a benefit concert that drew such big names as Dolly Parton, Garth Brooks and Vince Gill -- got to escort supermodel Kathy Ireland up to the stage.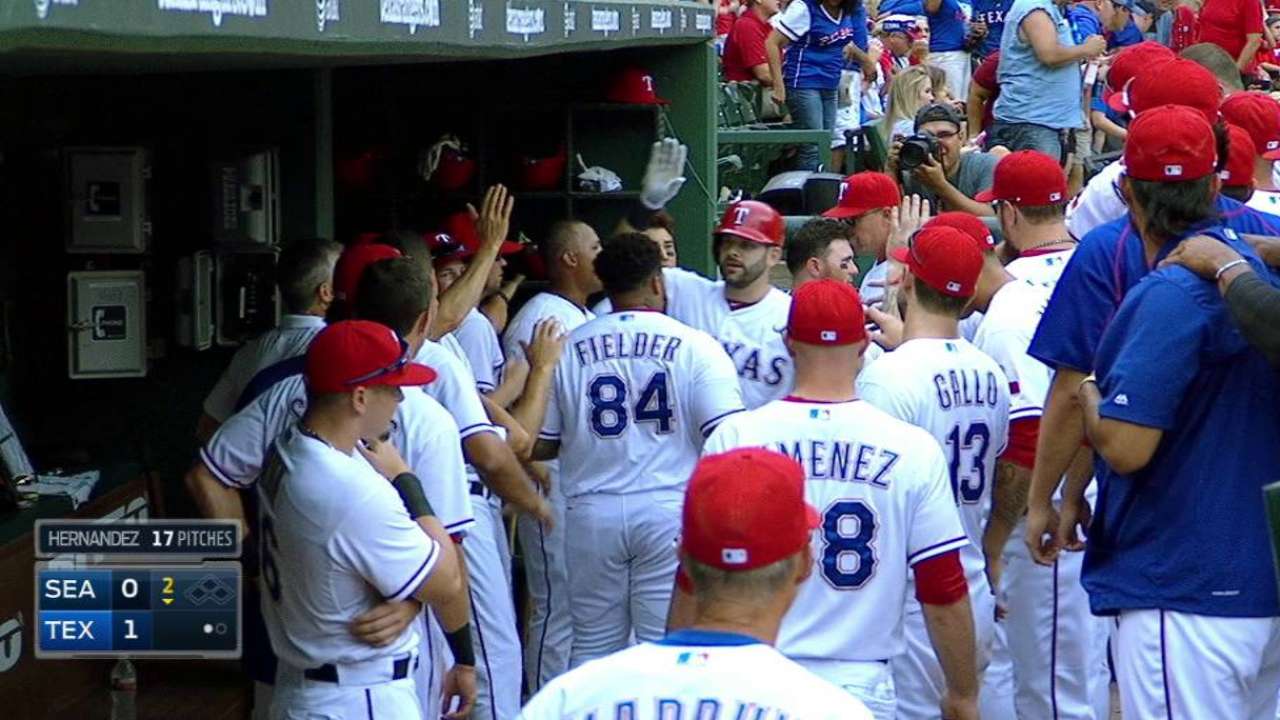 "It's home, it's where I grew up, laid back, you got to make stuff to do, which is right up my alley," Moreland said. "I like being outdoors. I grew up on the Tombigbee River, running trout lines and jug fishing, camping out on sandbars. If you had a couple free days in the summer, which wasn't too often with baseball, we were down on the river fishing and jumping in the river.
"We mostly caught catfish. We would take our fryer out there and have a big fish fry ... right there on the sandbar as we brought them in. We would clean them and cook them right there. Throw the football, have our dogs running around. We would take a bar of soap, jump out in that muddy water and that's how we would get ourselves clean. Oh man, it was great, we had a good time."
Just about everything about Moreland comes from Amory and the values he learned from his parents as he rose from the obscurity of rural Mississippi to the big stage of Major League Baseball.
"Absolutely," Moreland said. "Obviously everything I know, my whole demeanor and the way I go about my business came from my parents. I was the type where if something wasn't going my way, I had to work hard to make it happen. Working hard is how I got to the big leagues.
"I knew I had to go outwork everybody and that came from my dad. From day one I loved this game and he told me if I am going to go out and play, I need to play with everything I got and work at it every day. That is the lesson I learned from him. He pushed me from day one to be that way."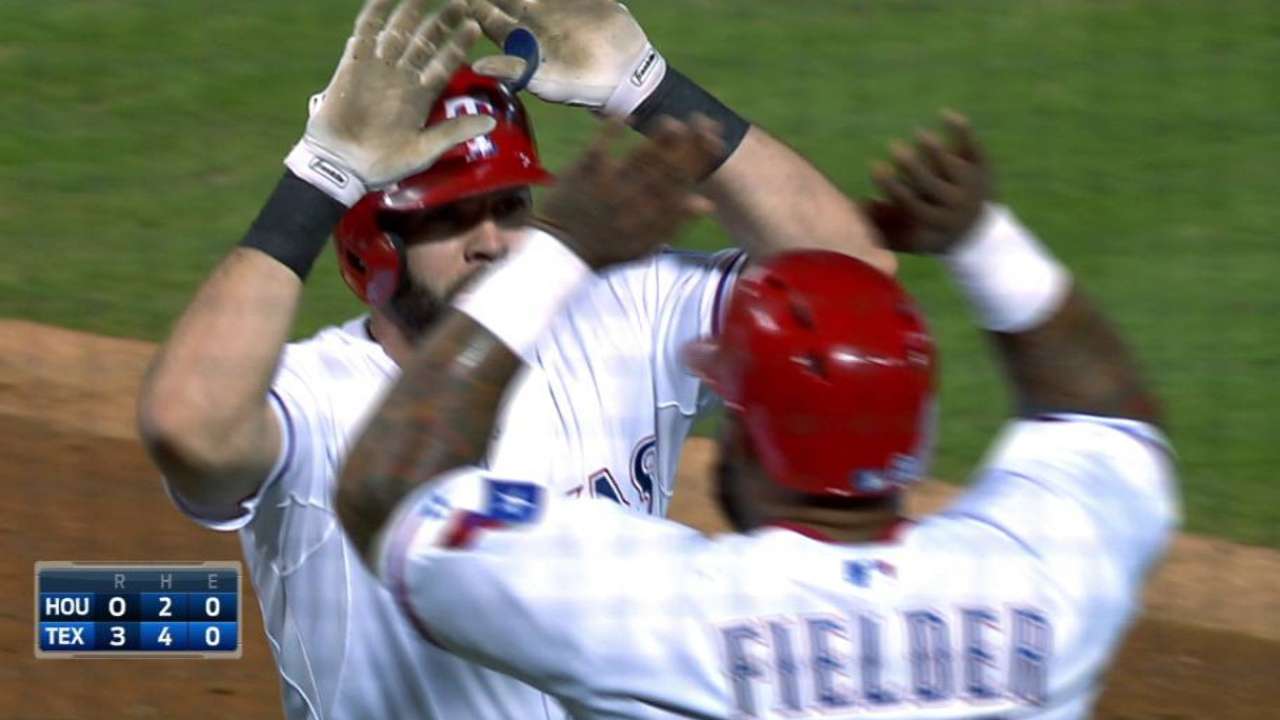 Moreland played baseball at Amory High, where he was a pitcher, first baseman and outfielder. He was a Louisville Slugger High School All-American but still did not get much exposure playing in northeast Mississippi.
"The biggest area around me was Tupelo," Moreland said. "A lot of people don't know where Tupelo is. When I was in high school, that's where I went to play summer ball on an American Legion team. Tupelo 49ers. But as far as playing high school ball at Amory, I don't remember too many guys sitting around watching. We just had to play hard and hope it carried over to bigger and better things."
The Braves, Rockies and Cardinals did show some interest in him as a pitcher but Moreland went undrafted out of high school. Instead he flourished at Mississippi State under legendary coach Ron Polk, hitting over .300 three straight years as a first baseman/outfielder and pitching in relief.
"It was a great program. I wouldn't trade it for anything," Moreland said. "It was great experience, a huge stepping stone. I had a blast there."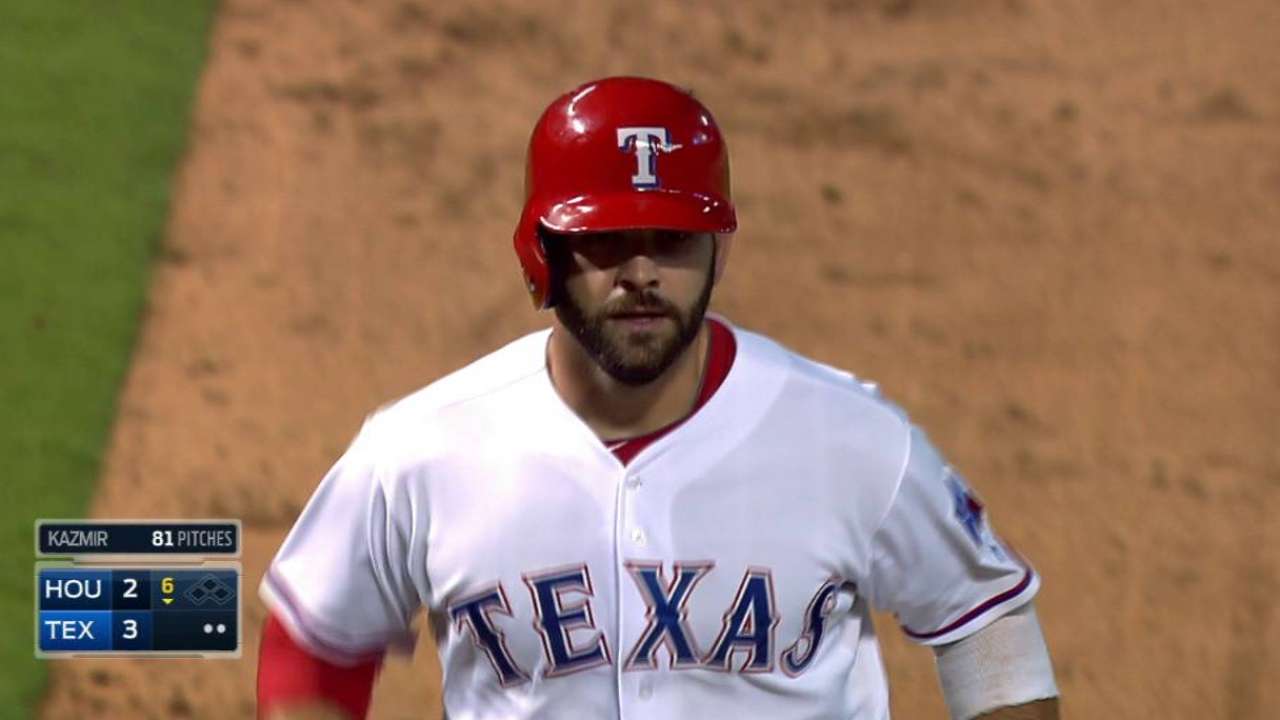 The Rangers drafted Moreland in the 17th round of 2007 MLB Draft, and round-for-round, it has proven to be one of the best picks in club history. There was some consideration to using him as a pitcher early in his Minor League career but his bat proved too potent and the idea was squashed.
Moreland arrived in the big leagues on July 29, 2010, and has been there ever since, playing regularly on some of the best teams in Rangers history. What Moreland learned growing up in Mississippi has also helped him endure the rough times and injuries, and allowed him to thrive in his sixth season in the Majors.
"Mitch is a quality human being and an intense competitor," Rangers manager Jeff Banister. "He is a really good teammate and has some strong leadership qualities that are starting to come into play. I think there is an underlying intensity that gives him an edge and allows him to be successful in baseball. I really don't see why he can't continue to be this type of player."
Texas has been a good fit for the boy who grew up on the Tombigbee River in Mississippi.
T.R. Sullivan is a reporter for MLB.com. Read his blog, Postcards from Elysian Fields, follow him on Twitter @Sullivan_Ranger and listen to his podcast. This story was not subject to the approval of Major League Baseball or its clubs.