'Underdog' Yankees exceeded expectations
Club fell short of ultimate goal, but finished well ahead of projections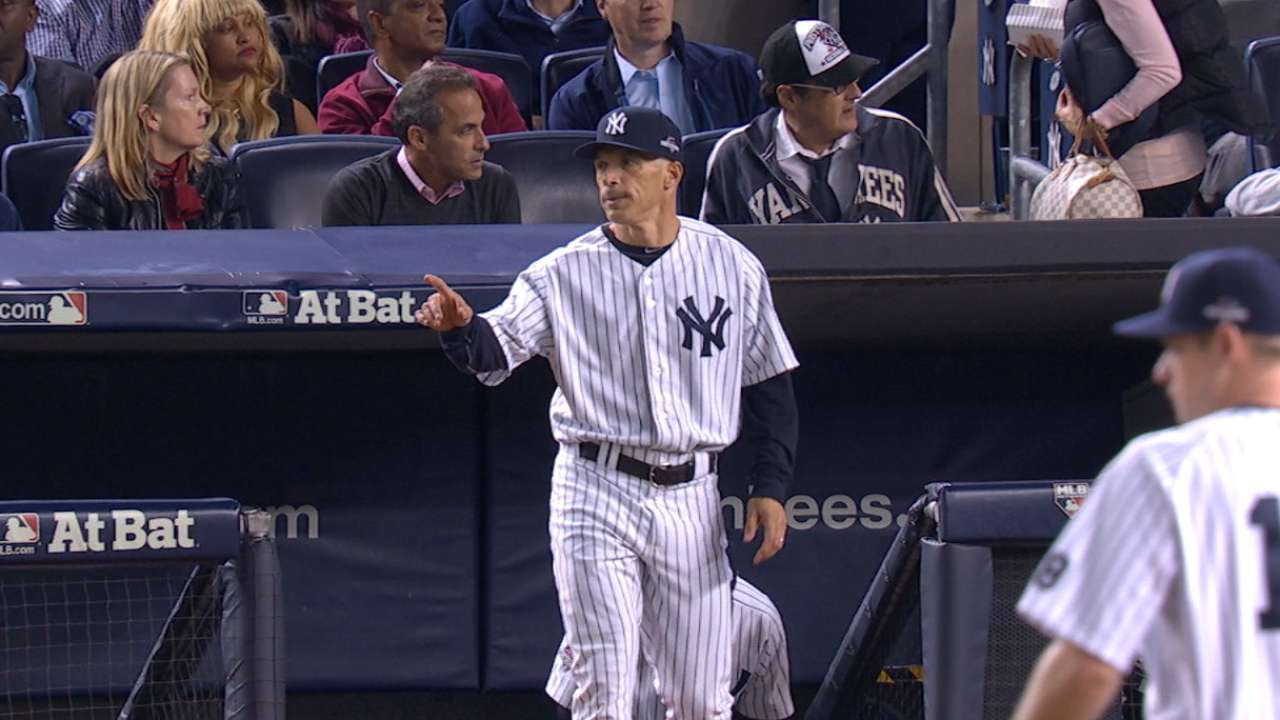 NEW YORK -- They might not have said so publicly, but the Yankees were paying attention to their rankings in the preseason annuals, sneaking peeks at the newspapers and magazines. One after another, the prognosticators said there were too many questions and miles on the tires to see any postseason baseball in the Bronx.
The Yankees obviously wish their playoff return had lasted more than just nine innings, having accepted a 3-0 defeat at the hands of the Astros on Tuesday in the American League Wild Card Game presented by Budweiser. But just being able to hang that red, white and blue bunting for the first time in three years qualifies as something of an achievement.
"You know what, I don't think there's a lot of people that thought we would be able to play this game, so you've got to consider it a success," said outfielder Carlos Beltran.
The Yanks overcame plenty. All of their starting pitchers spent time on the disabled list, and they lost switch-hitting slugger Mark Teixeira to a fractured right shin in late August, which changed the complexion of their lineup against left-handers -- especially the toughest, like Houston's Dallas Keuchel.
"I'm extremely proud of what these guys did and how hard they fought, day in, day out, and how they came together as a team with all the question marks that we had in Spring Training," Yankees manager Joe Girardi said. "Yeah, it stinks to lose. It leaves a sour taste in your mouth, but I'm extremely proud of the guys in that room."
Rolling the clock back to early April, the Yankees went north with a question-riddled roster that no one seemed sure what to make of. Alex Rodriguez was turning 40 and coming off an historic suspension, Didi Gregorius was replacing Derek Jeter at shortstop, and the Yanks were banking on bounceback years from Teixeira, Beltran and Brian McCann.
Masahiro Tanaka was an injury concern, as was Michael Pineda, and Andrew Miller was about to try closing for the first time. Nathan Eovaldi led the National League in hits allowed in 2014, yet thanks to the development of his splitter, he wound up leading the Yankees with 14 victories.
• Two mistakes prove costly for Tanaka
"Some positives. Some frustrations at the same time," general manager Brian Cashman said. "Our standing goal is to try to win a World Series, and then there's shades of things you can hang your hat on if you fall short of that. Sometimes there's not.
"So we've had some things that we can feel proud of, but we've had disappointments, because ultimately our goal was to get to the World Series. And there were periods of time this year when this team looked like it had a chance to do some serious damage in October, but that team that we saw earlier wasn't the team that finished."
If nothing else, the push to October should have been good experience for young players like Greg Bird, Luis Severino and Rob Refsnyder. That developing core, plus other prospects following in the pipeline, could pay large dividends when the calendar flips to 2016.
"We came up a little short, but I also think we're going to be good for a long time," Rodriguez said. "When you think of all the guys who came through this clubhouse this year, it's the most impressive group of talent that we've had, I think, since '04."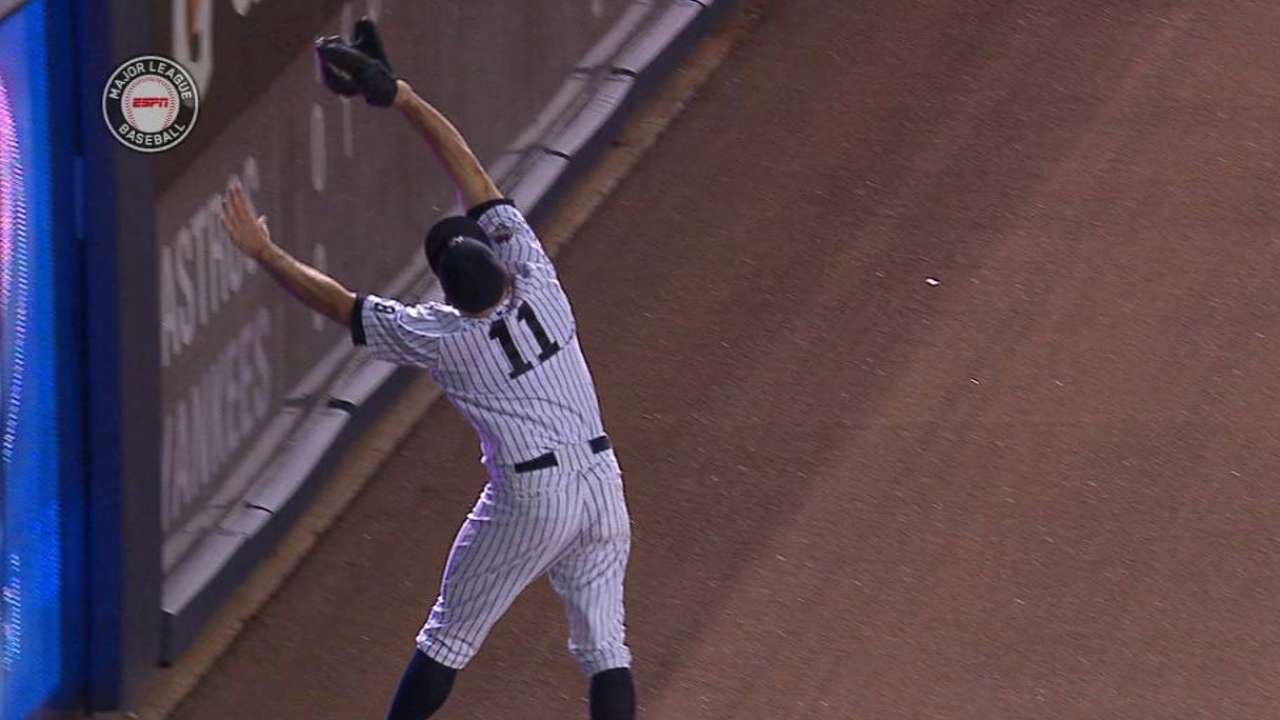 Outfielder Brett Gardner went as far as to say that the Yanks may have outplayed expectations and overachieved for the first five or six months of the season. But for the homegrown Yankee, participating in the AL Wild Card Game was no substitute for the ultimate prize.
"The expectations around here never change," Gardner said. "We're trying to get to a World Series and win a World Series. The last two years were very disappointing. This year, we made the playoffs, but we didn't make any noise once we got there."
Bryan Hoch is a reporter for MLB.com. Follow him on Twitter @bryanhoch, on Facebook and read his MLBlog, Bombers Beat. This story was not subject to the approval of Major League Baseball or its clubs.