Girardi: Yanks unable to solve Keuchel in '15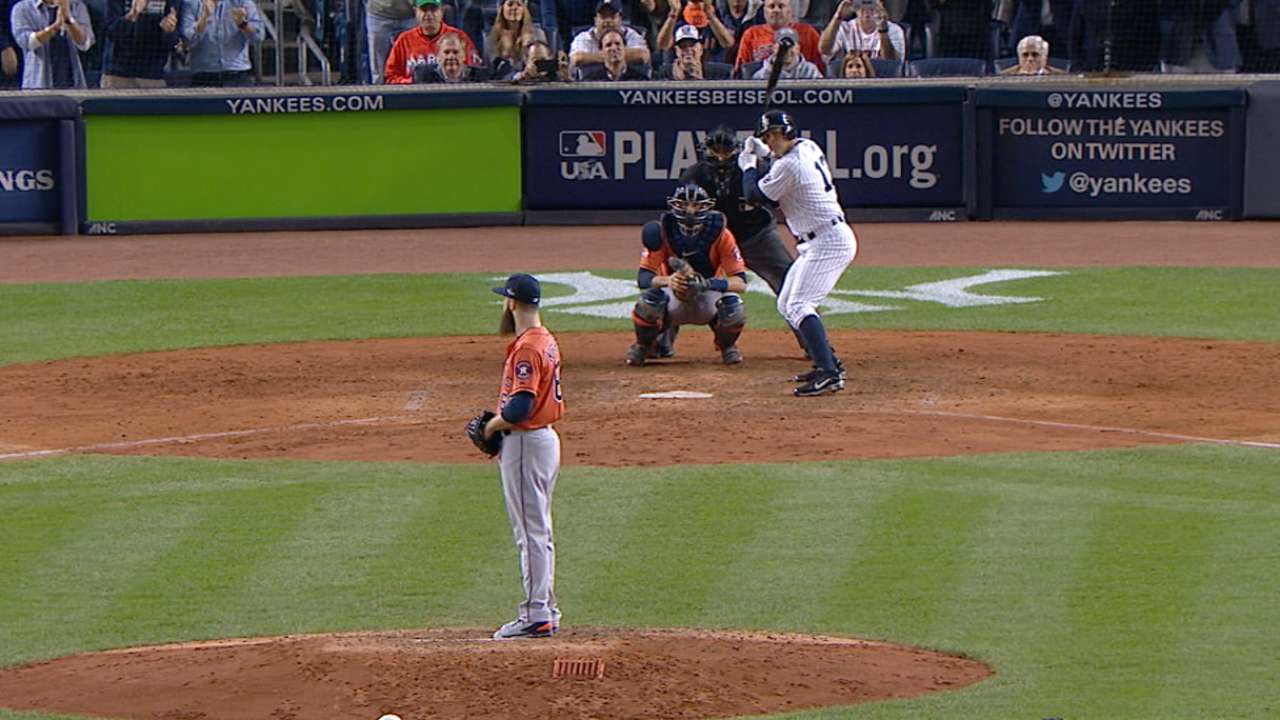 NEW YORK -- Finally alone for the first time all night, Greg Bird sat down, turned his back and let out the most frustrating of sighs.
The rookie first baseman faced his locker, clinching his eyebrows between his thumb and forefinger as his gaze stayed glued to the ground. The Yankees' season was over. A 3-0 loss to the Astros in the American League Wild Card Game presented by Budweiser on Tuesday night had abruptly culminated their 2015 campaign. And on a night when Bird had very few answers, he was sure about one thing: Dallas Keuchel.
"He's got three, four good pitches. He commands them well and they all are good pitches," Bird had. "He can keep you off-balance, and I'd say he did a good job with that tonight. He threw the ball really well."
Keuchel was dominant, throwing six innings of shutout ball, allowing just three hits while recording seven strikeouts. Pitching on just three days' rest for the first time in his career, Keuchel had no issues with the Yankees' lineup, extending his scoreless streak against them to 22 innings in 2015, and 28 overall.
It was an instance in which the only thing the Yanks could do was tip their hat to Keuchel, who is a front-runner to win the AL Cy Young Award.
"A lot of nights, you give up two runs, five innings, you've got a pretty good chance to win," said Yankees manager Joe Girardi of his own ace, Masahiro Tanaka. "But we just haven't been able to solve Keuchel this year. We haven't been able to do it."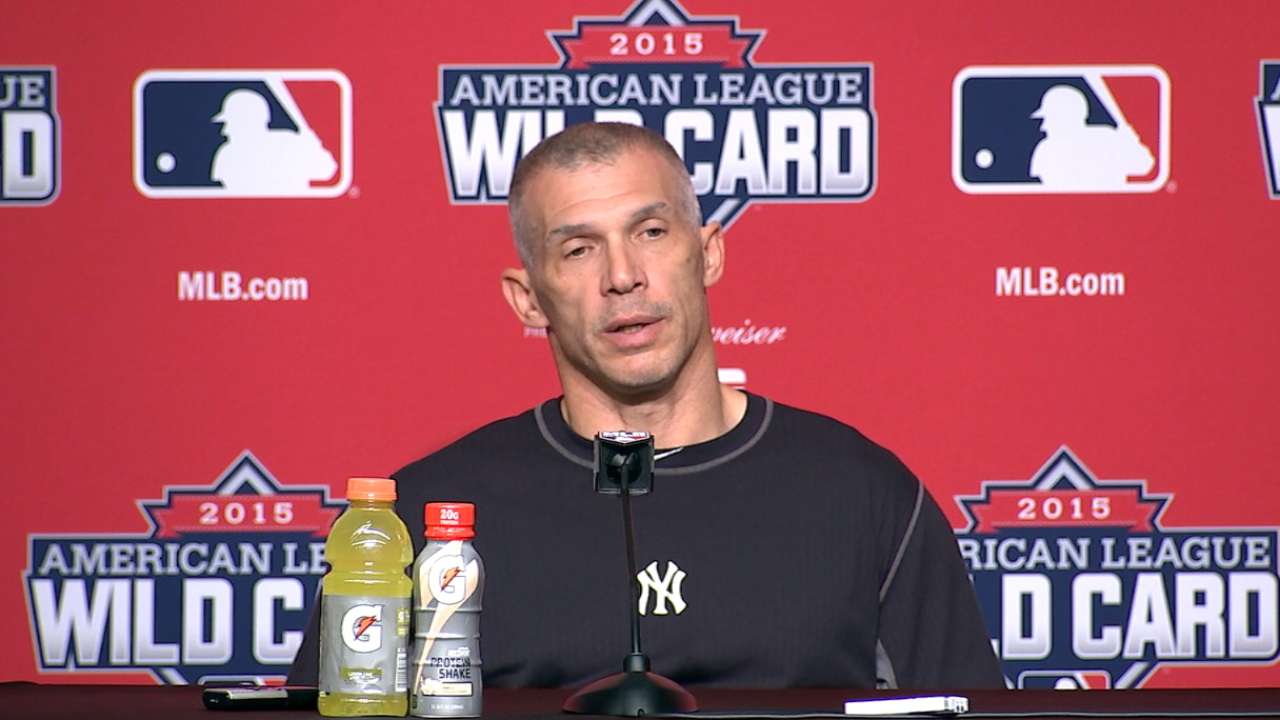 Keuchel became just the third pitcher in Astros history to have a scoreless start in his first career postseason appearance, and in four career starts versus the Yanks, 29 of his 30 innings have been scoreless.
The Yankees mustered just 12 hits off Keuchel the whole season, including three Tuesday night.
"Whether he pitches nine or whether he pitches six and other guys come in there and pitch the other innings, we're trying to do the same thing. Doesn't matter who's on the mound," center fielder Brett Gardner said. "If you don't score, you can't win."
Marwin Gonzalez recorded the final out of the game at first base after Brian McCann sent a grounder to Carlos Correa, and it was Keuchel who immediately sprinted out of the Astros' dugout to celebrate on the Yanks' field.
It was a moment that stung deeply for the Yankees, who had to accept that they simply had no answer to Keuchel's dominant performance.
"In that moment, you almost want to blink a couple times and wake up, and have that not be the reality," Gardner said. "You just want a couple more cracks at it, or maybe there's one more inning. But we just ran out of time."
Grace Raynor is an associate reporter for MLB.com. This story was not subject to the approval of Major League Baseball or its clubs.