Moments that will matter in NL Wild Card Game
Fate of Cubs and Pirates decided in must-win scenario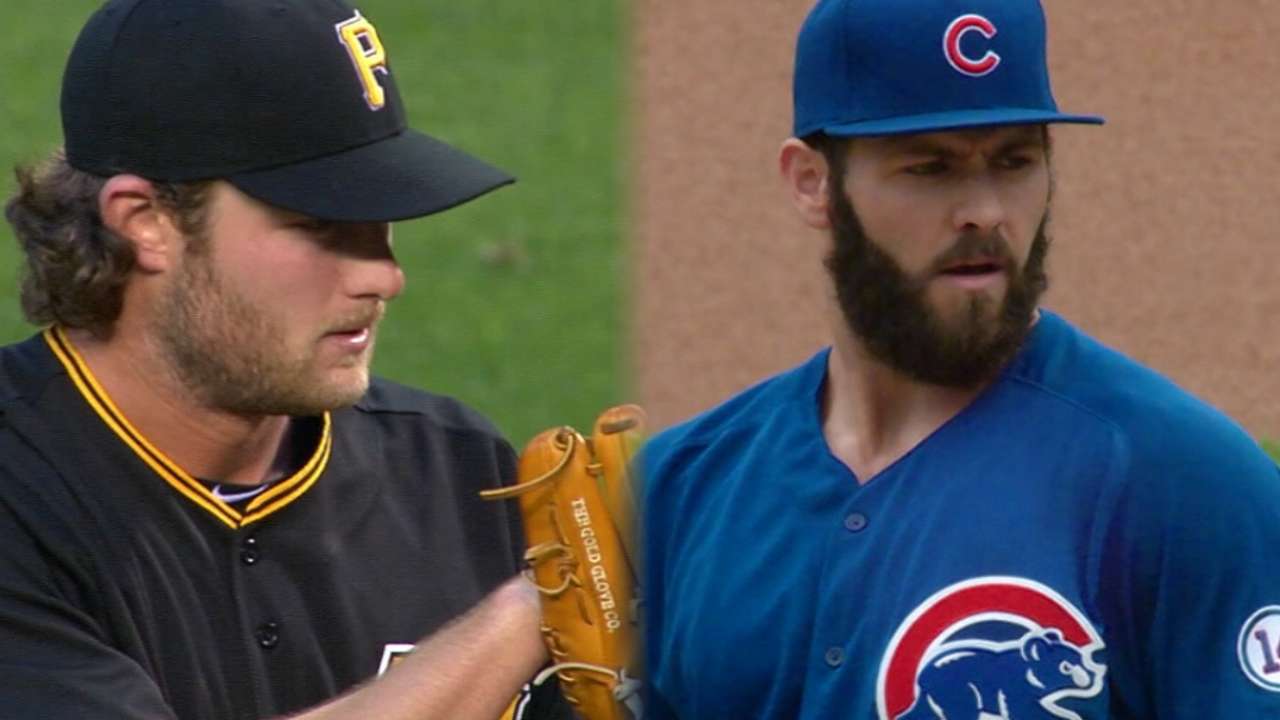 PITTSBURGH -- The Pirates and Cubs finished the regular season with two of the three best records in baseball. If not for the 100-win Cardinals, they'd be going through a workout day today, not competing against each other with their seasons on the line.
But tonight night at PNC Park, the Pirates and Cubs could see their entire season -- successful as they've been to this point -- come down to their ability to execute in a few key moments.
Here are three to look out for in the National League Wild Card Game presented by Budweiser, airing live on TBS at 8 p.m. ET/7 p.m. CT.
1. Attacking Arrieta
When the Pirates' batting order turns over a third time, will they finally get the best of Jake Arrieta? Or will the Cubs' ace continue his season-long trend of shutting down opposing lineups?
Before his last start against the Pirates, Arrieta joked that he was going to mix in a knuckleball. He didn't want to give the Pirates an idea of how he might approach them in the postseason.
With 1 shot to advance, Bucs prep for Arrieta
The Pirates already have seen Arrieta five times this season, but he's done enough to keep them off balance in each outing, going 3-1 with a 0.75 ERA. He credited that repeated success to his pitch sequencing and execution.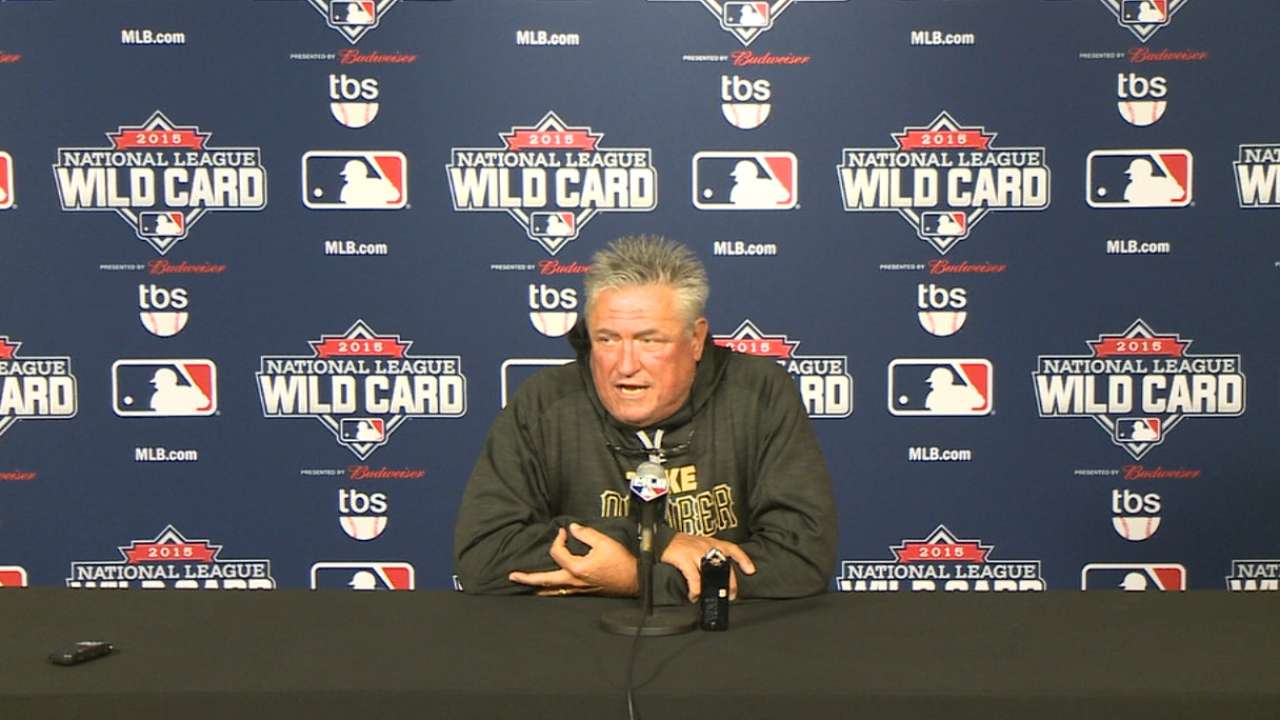 Statistically, the more times a pitcher goes through a lineup, the more success opposing hitters have against him. The Pirates have been at their best the third time through the lineup, putting together a .775 OPS -- compared to a .667 OPS the first time through.
But that hasn't applied to Arrieta this season, as he's actually been just as good the third time through the order (.540 opponents OPS) as the second (.541).
Rogers: Arrieta ready to carry Cubs on his shoulders
2. Who's on first?
This moment likely has already played out, as Pirates manager Clint Hurdle said Tuesday he has decided on his starting lineup. But we'll find out this afternoon: Who's playing first base for the Bucs?
Can Pittsburgh afford to send out Pedro Alvarez? He possesses game-changing power, as his team-leading 27 home runs prove, but he could make a game-changing defensive mistake, as evidenced by his 23 errors at first base.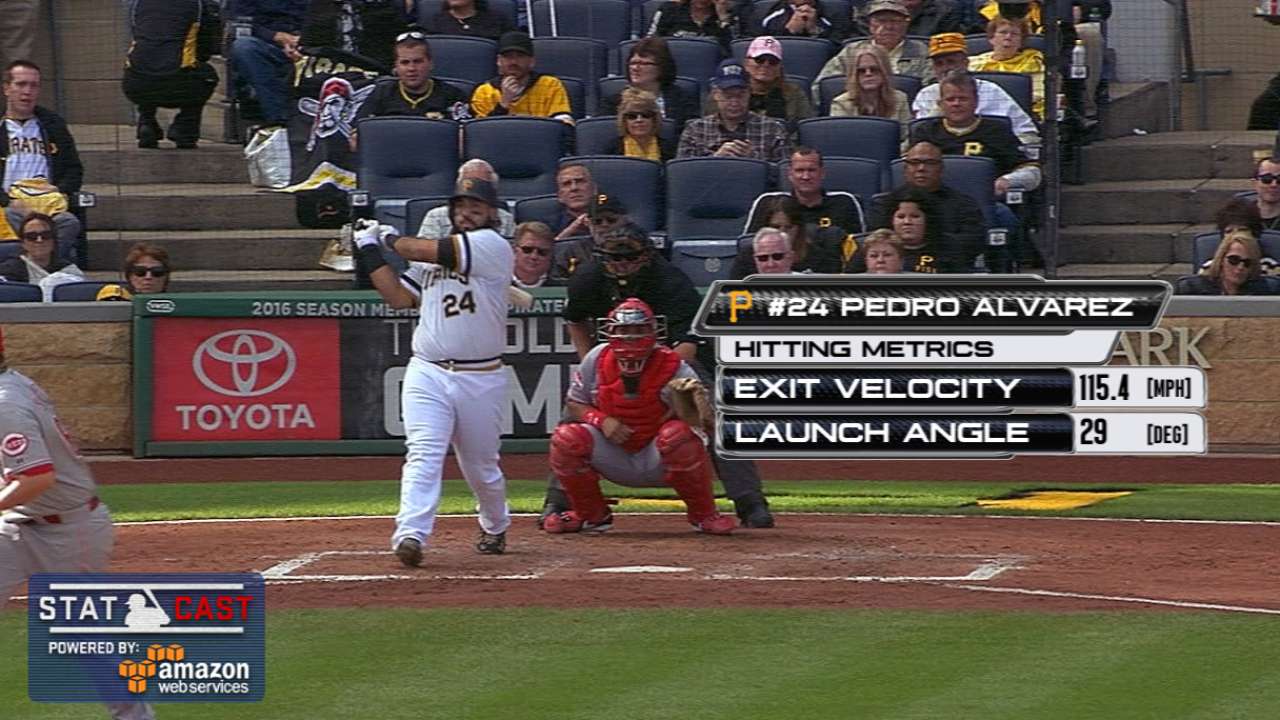 If Alvarez does play and the game remains tight, as expected, how long will Hurdle stick with him? If the Pirates take a lead, does Alvarez come out immediately? Hurdle didn't tip his hand Tuesday, but he seemed to prioritize defense over power given Arrieta's .271 opponents' slugging percentage this season.
Looking at Alvarez's power game
"How athletic do you want to be on the bases, with the gloves, in the batter's box?" Hurdle said. "Do you want to slug? There are some numbers that will show you slugging against him hasn't been a real big success this year."
3. Rookies on the corners
The outfield at PNC Park is spacious and presents enough unique challenges to make it difficult for even those who play half the season here. Tonight, it appears the Cubs will start a pair of rookies in the tricky outfield corners.
It seems like Kris Bryant will start the game in left field with Kyle Schwarber in right and Tommy La Stella at third base. Bryant has played eight games (39 innings) in left this season, but what happens if a Pirates hitter rips a line drive into the "North Side Notch" in left-center?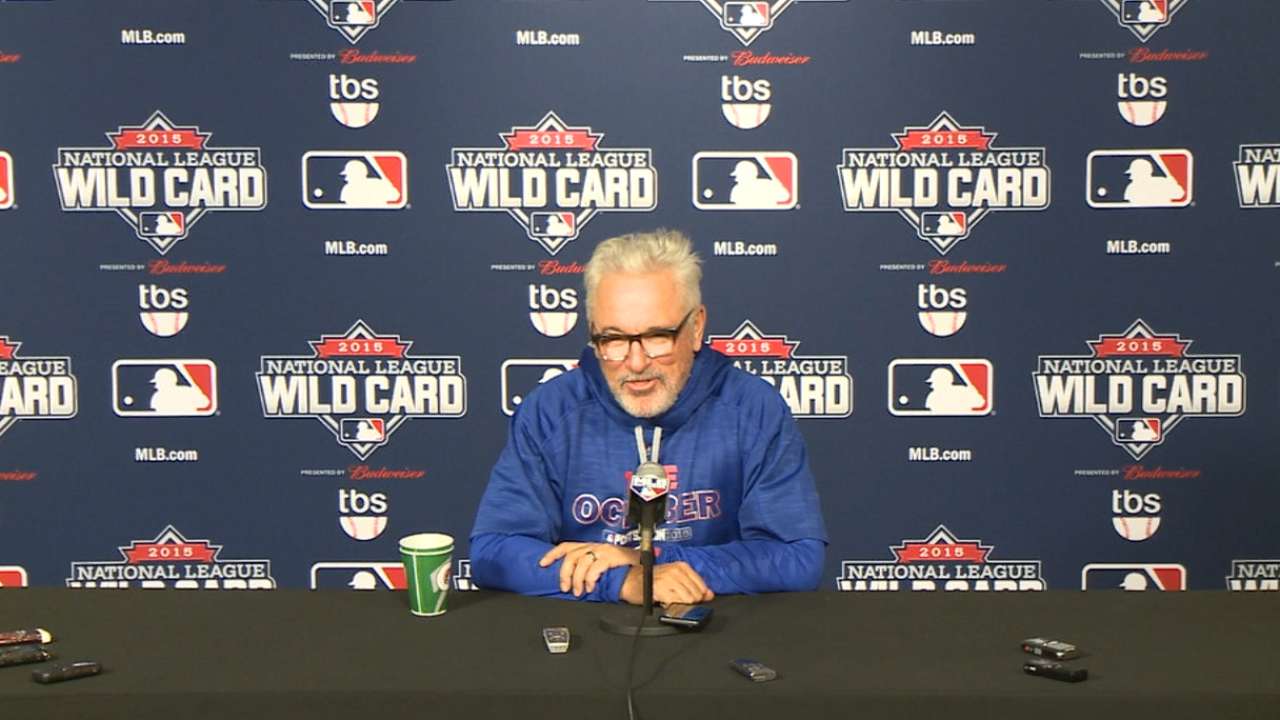 Schwarber, meanwhile, has spent only 14 innings in right field. Is he ready to handle the carom on a ball hit high off the Clemente Wall? How will he handle the chain-link fence in front of the out-of-town scoreboard.
Cubs' youth has grown up over breakout season
At some point late in the game, Cubs manager Joe Maddon could move Bryant to third base, his natural position, to keep his bat in the lineup and strengthen his outfield defense. Will Maddon choose to take Schwarber out of the game if the Pirates bring in a left-handed reliever, or if he wants to protect a lead?
The answers to those questions could hold the key to the Pirates' and Cubs' postseason hopes.
Adam Berry is a reporter for MLB.com. Follow him on Twitter at @adamdberry. This story was not subject to the approval of Major League Baseball or its clubs.