Dodgers tab Kershaw for Game 1 start
Greinke gets Game 2 nod, followed by Anderson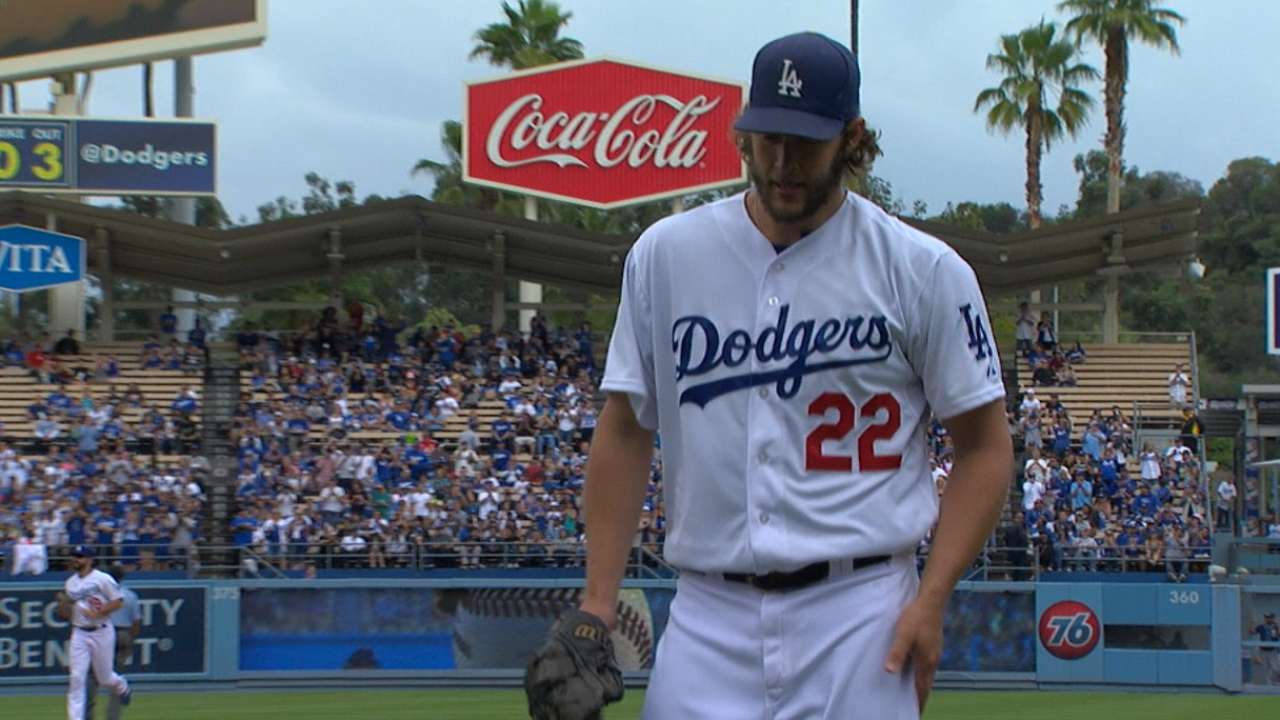 LOS ANGELES -- Beginning with Clayton Kershaw for Friday's Game 1 (6:30 p.m. PT on TBS), there were no surprises in the rotation Dodgers manager Don Mattingly announced Tuesday for the National League Division Series against the Mets.
Kershaw will be followed by Zack Greinke in Game 2 on Saturday (6 p.m. PT on TBS) and Brett Anderson in Game 3 on Monday (TBA on TBS). The club did not announce a starter for Game 4, if necessary.
The first two games will be played at Dodger Stadium, Game 3 and, if necessary, Game 4 will be at Citi Field next Tuesday, with a Game 5 if necessary at Dodger Stadium next Thursday.
The Mets are lined up to start Jacob deGrom, Noah Syndergaard and Matt Harvey in the first three games and have not announced a Game 4 starter.
Kershaw's postseason history has become a focal point of this series, as he is 1-5 with a 5.12 ERA having appeared in 11 games with eight starts. He pitched twice out of the bullpen in 2008 against Philadelphia; started in the 2009 NLDS against St. Louis and started and relieved that year in the NL Championship Series against Philadelphia; started in 2013 against the Braves in the NLDS and Cardinals in the NLCS; and in 2014 against the Cardinals. In his past four postseason starts, all against the Cardinals, he is 0-4 with a 7.15 ERA.
Greinke is 2-2 with a 3.63 ERA in seven postseason starts, pitching for Milwaukee against Arizona and St. Louis in 2011, for the Dodgers against Atlanta and St. Louis in 2013 and against St. Louis in 2014, when he threw seven scoreless innings in a no-decision.
Anderson won his lone postseason start for Oakland in 2012 with six scoreless innings against Detroit and allowed one run in a one-third of an inning relief appearance in 2013. Alex Wood, who is a candidate to start Game 4 if the series goes that far, pitched twice in relief for the Braves against the Dodgers in 2013, allowing four unearned runs.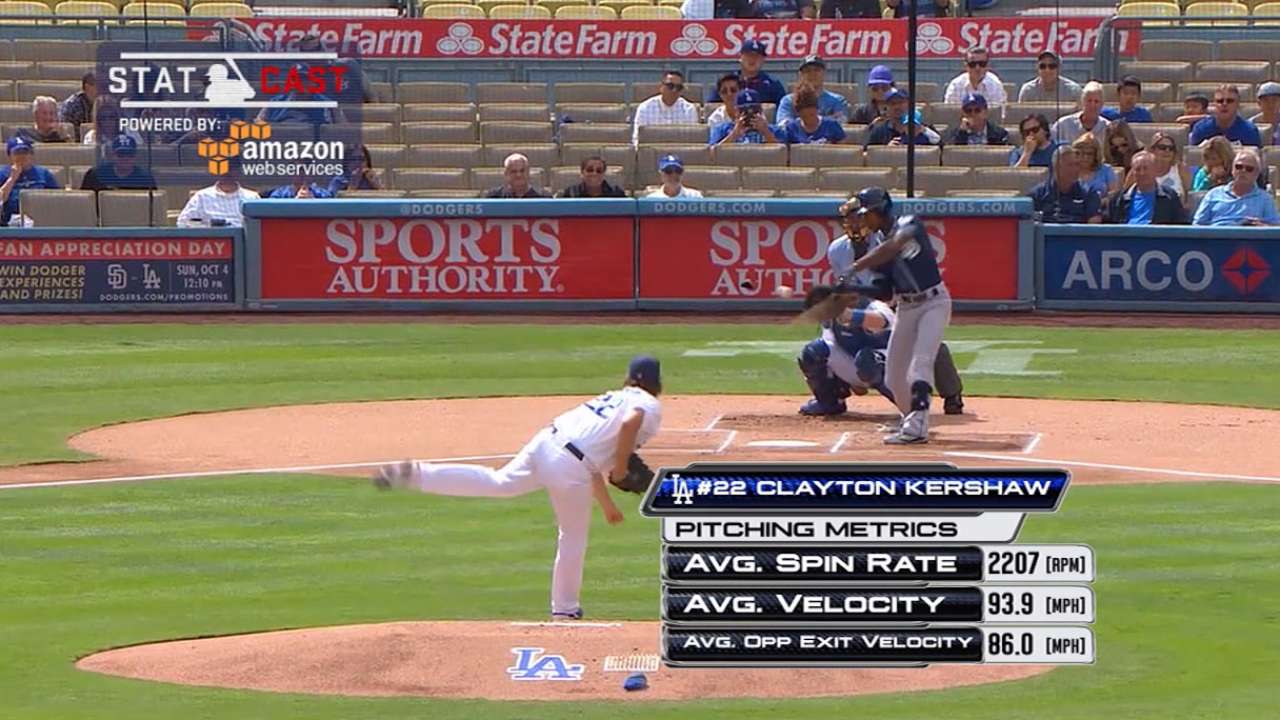 By starting Kershaw in Game 1, he could be brought back on short rest to pitch Game 4 if the Dodgers are trailing in the series. He's done it twice before, allowing two unearned runs in six innings against the Braves in 2013 and allowing three earned runs in six innings while being eliminated by the Cardinals in 2014.
Speaking generally about pitchers on short rest, general manager Farhan Zaidi said:
"It's a complicated decision, that's the most straightforward way to put it. Part of what complicates it is you're usually not going off a great sample because it's becoming a less and less frequent thing. There's no easy way to evaluate it and you usually have to go case by case and see how a series evolves."
Regarding Kershaw's experience pitching on short rest specifically, Zaidi said: "I think it at least presents the option. At the appropriate time, I'm sure we'll have more conversations about that."
Kershaw threw a bullpen session at the start of Tuesday's mandatory club workout at Dodger Stadium. Anderson pitched four innings of a simulated game that also had relievers Joel Peralta, Carlos Frias and Juan Nicasio pitching to hitters Yasiel Puig, Alex Guerrero, Chris Heisey, Justin Ruggiano and Joc Pederson. Wood is expected to pitch in a simulated game Wednesday.
Ken Gurnick is a reporter for MLB.com. This story was not subject to the approval of Major League Baseball or its clubs.