If challenged, McCutchen ready to rake
In season's final days, pitchers began avoiding Bucs' center fielder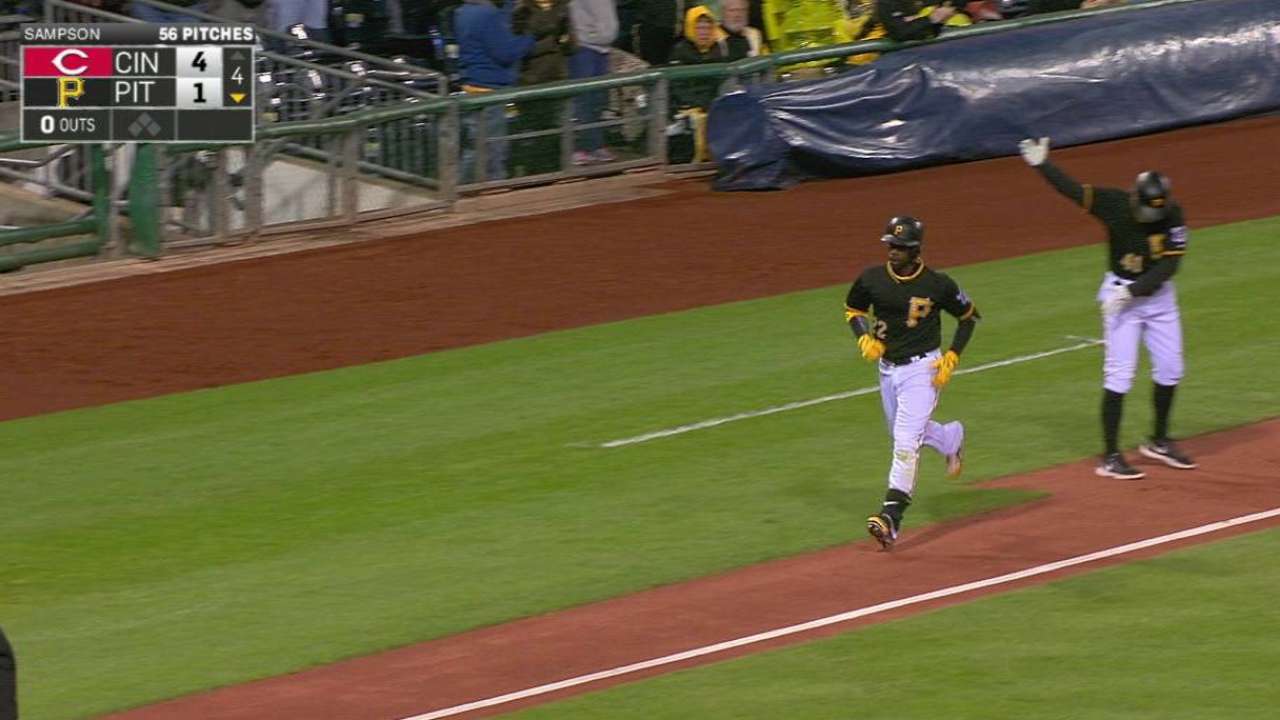 PITTSBURGH -- "If you can't stand the heat, stay out of McCutchen." Pirates opponents followed that advice for the last two weeks of the regular season, avoiding Andrew McCutchen with rare resolve.
"You don't see it happen too much in the game today, because pitchers have that mindset, 'I can get this guy,' but teams can reach the point they say, 'This guy is not going to beat us.' That's what we saw with Cutch," manager Clint Hurdle said.
Since Sept. 15, when McCutchen was in line for a very rare fifth consecutive season with a .300/.400/.500 batting line, pitchers have simply refused to pitch to him, on orders of their catchers, their managers or both.
In 17 games after that, McCutchen batted .211. By refusing to chase, however, he walked 18 times, for an on-base percentage of .408 that helped the Bucs finish 11-6.
So the argument can be made that it worked out better for the Pirates than it did for their foes. However, there are two other points to consider about tonight's National League Wild Card Game presented by Budweiser (8 p.m. ET, TBS) against the Cubs and Jake Arrieta at PNC Park:
• McCutchen appeared to get increasingly impatient with teams' stay-away program. In the final nine games, he struck out 11 times compared to only four walks.
• Can the Bucs afford their best player in only a supporting role in an elimination postseason game?
The Cubs most certainly will play dodge ball with him. McCutchen is Pittsburgh's only player with even a modicum of success against Arrieta, having gone 8-for-23 (.348) with a pair of doubles off him. There would be no reason for Arrieta to start challenging him tonight.
"Andrew knows it's not going to do him any good to hit outside of the zone," Hurdle said. "His swing is not built for that."
"You can't try to do more," McCutchen said. "You have to keep taking what they'll give you. If they want to walk me, I'll take the base. If they throw a pitch I can hit, I better not miss it."
Tom Singer is a reporter for MLB.com and writes an MLBlog Change for a Nickel. He can also be found on Twitter @Tom_Singer and on his podcast. This story was not subject to the approval of Major League Baseball or its clubs.