Matz takes step toward possible Game 4 nod
Recovering from sore back, Mets rookie throws 'pen session ahead of simulated game Thursday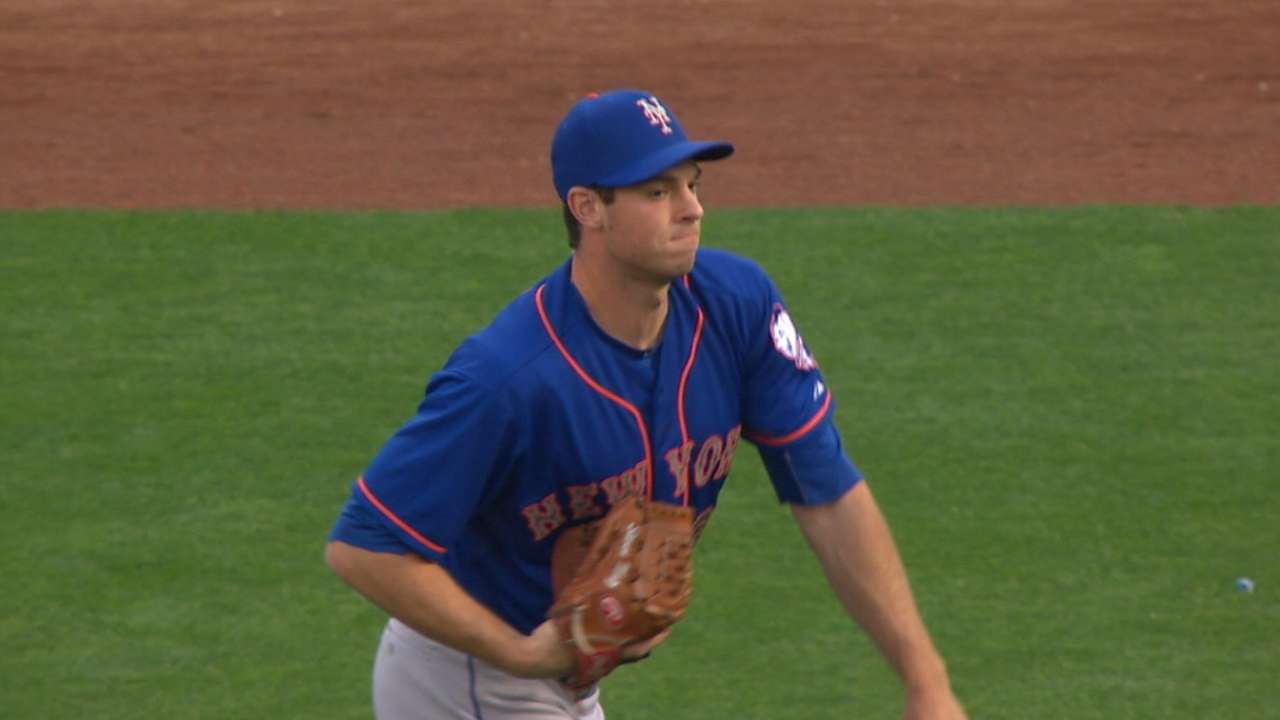 NEW YORK -- With an eye toward National League Division Series Game 4, Steven Matz threw a bullpen session Tuesday at Citi Field, keeping him in line to start a simulated game Thursday in Port St. Lucie, Fla. If Matz comes out of that healthy, the Mets will include him on the NLDS playoff roster that they must finalize by 1 p.m. ET Friday.
"I think we've been encouraged over the last couple of days," general manager Sandy Alderson said. "Things have improved. Certainly, today was a step forward."
Tuesday marked Matz's first mound work since he awoke with a sore upper back early last week in Philadelphia. The Mets initially pushed back Matz's start, then scrapped it altogether, casting doubt over the rookie's ability to be ready for the NLDS.
Now, his presence seems feasible. Matz, who went 4-0 with a 2.27 ERA in six starts, will throw 90-95 pitches in the simulated game. As long as he comes out of it healthy, the Mets will carry him on their roster -- and make "at least a tentative decision," as Alderson put it, regarding his role as a starter or reliever.
The Mets' strong preference is for Matz to start Game 4 at Citi Field. But they could also turn back to Game 1 starter Jacob deGrom on short rest, particularly if they are down in the series, making Matz a relief option.
Though the Mets plan to carry 11 pitchers on their playoff roster, they will fly an extra arm to Los Angeles on Wednesday in case Matz cannot go. Sean Gilmartin and Carlos Torres are still with the team, though both appear to be on the outside of the playoff bubble looking in. A lingering Matz injury would open a spot for one of them.
Anthony DiComo is a reporter for MLB.com. Follow him on Twitter @AnthonyDiComo and Facebook, and listen to his podcast. This story was not subject to the approval of Major League Baseball or its clubs.