A's hope to build from within to improve in '16
Beane has faith in team's young talent, looks to bolster pitching
OAKLAND -- The A's decision-makers admittedly have a lot of work to do following a last-place division finish that was accompanied by an American League-worst record, but don't anticipate any quick fixes.
Newly promoted Billy Beane, now executive vice president of baseball operations presiding over new general manager David Forst, says he hopes to seek out solutions from the inside, reiterating his desire to cling to his young talent at the Class A and Double-A levels -- a bulk of which was acquired at the Trade Deadline in deals for Scott Kazmir, Tyler Clippard and Ben Zobrist -- and build from within.
"We're going to hold onto those guys, which certainly creates a gap between now and when they become productive big leaguers," Beane said Monday, a day after his club's disappointing 68-94 season came to an end. "You never want to say where you're going to be, because you don't know what's going to happen over the next few months, but our approach will be to make sure we keep that core group of kids together."
This signals the potential for another season of growing pains with many of the same players that resided on this year's roster.
"I think we've got a ways to go before we consider ourselves a contender based on who we've got coming back," Beane said. "How long that process is, you never make predictions, because in 2012 the assumption was it was going to be a long rebuilding period and we won the division, but I think we also have to be realistic as to where we are."
The A's believe they already have several big league pieces that could be part of such a strong core, among them Mark Canha, Billy Burns and Marcus Semien.
Then there's the enviable group of young pitchers the A's hope can stay away from the trainer's room next year. Jesse Hahn, Kendall Graveman and Chris Bassitt showcased great potential in their first seasons in Oakland, but each were hurt at different points, too. So were Sonny Gray, Jesse Chavez and Drew Pomeranz.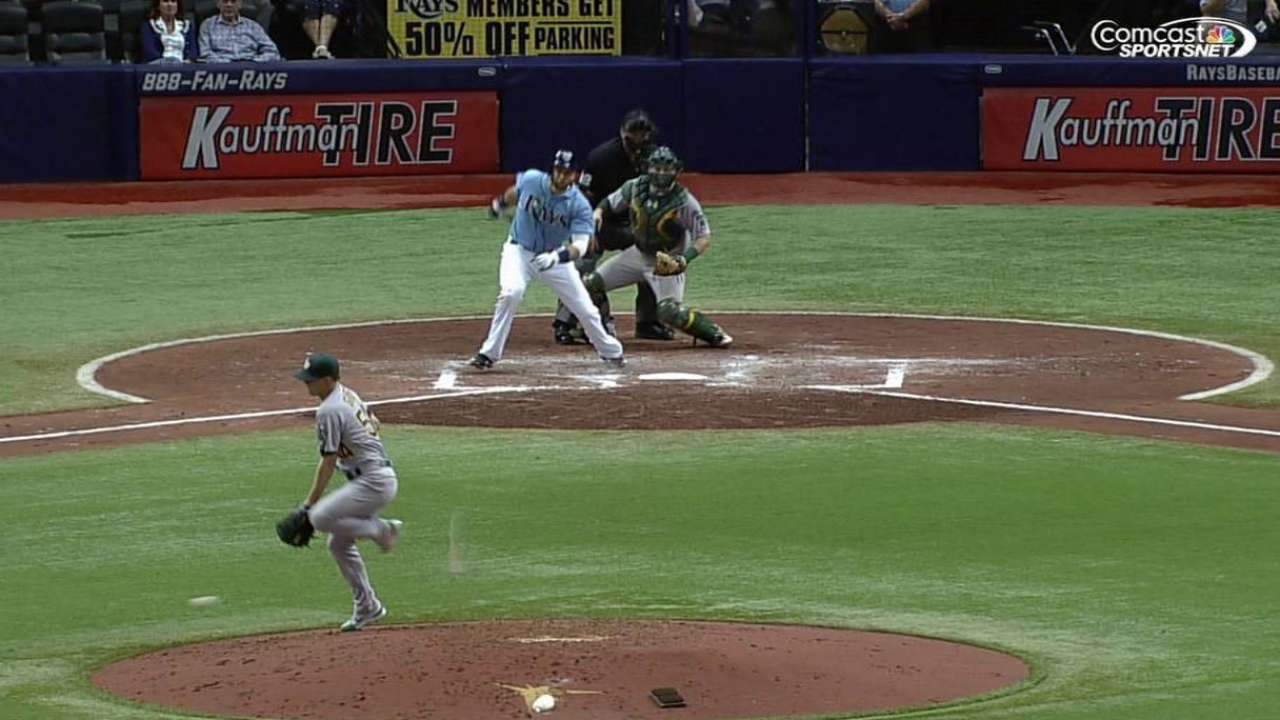 The aforementioned group doesn't even include Jarrod Parker and A.J. Griffin, whose returns from Tommy John surgery were stalled by different injuries.
All are anticipated to be healthy again by Spring Training, but there's no guarantee they stay that way, making pitching a priority this winter.
"My fear here the last two years has always been the state of our pitching staff, and as it turned out we lost six starting pitchers," Beane said. "So the health of a couple guys going forward, where they're going to be come spring, is important."
"You can never have enough starting pitching, and we felt like we did have an awful lot of it, then we went through injuries that were pretty significant," manager Bob Melvin said. "If we can maybe add another veteran guy to the rotation with Sonny, then maybe take a little pressure off some of the younger guys."
Pitching help is also needed in a beleaguered bullpen that cost the club dozens of wins this season, in part reflected by the A's 35 one-run losses.
"It's certainly an area we need to address," Forst said. "As soon as Sean [Doolittle] went down, it sort of set the tone for that group unfortunately. It's the area that most led to our record in April and May."
Spotty offense and shoddy defense didn't help either, though the A's improved in this area in the second half -- notably Semien, whose work with Ron Washington at shortstop paid dividends.
Not that there weren't hiccups elsewhere, though. Brett Lawrie, who began the year at third base as Josh Donaldson's replacement, transferred to second in August upon Danny Valencia's arrival and, even at season's end, didn't appear completely comfortable.
But Semien and Lawrie stand to return as middle-infield partners next season barring any changes, which are usually constant in the A's organization.
"We had a lot of close games where we didn't play well or didn't come through, and that was the difference in our season," Semien said. "If we do the little things a bit better, I think we come out on top in a lot of those games and we're in a better situation than we are in now."
The A's also hope for improved offensive production from Billy Butler, who disappointed in the first year of his three-year, $30 million contract, and more of the same from Josh Reddick, who enjoyed a 20-homer season. Beane said he anticipates Reddick "at minimum being here next year, and it would behoove us to at least consider keeping him here longer."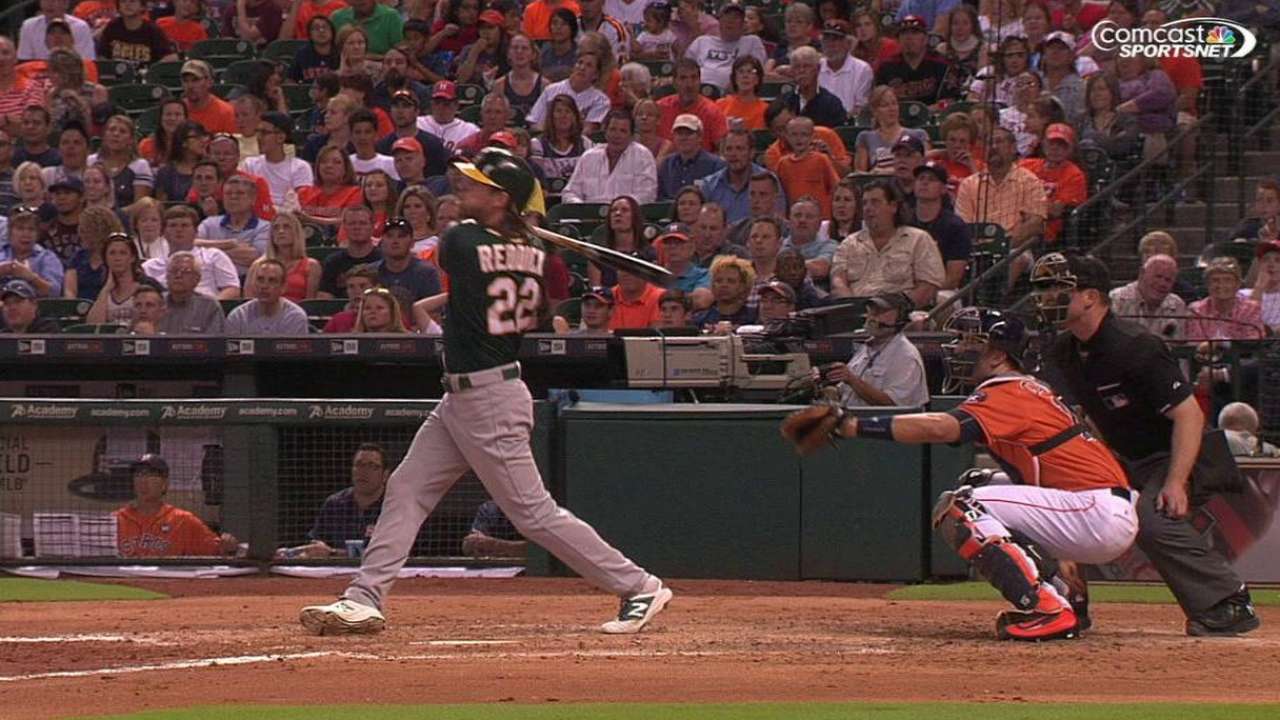 As for the injury-prone Coco Crisp, a shell of his former sparkplug self this season, Forst was adamant in saying, "He needs to stay healthy."
"We've always been a different team when he's out there," he continued. "We'll certainly focus a lot on making sure he does what it takes this offseason to stay healthy. Hopefully he is motivated to put in the work and get back to being out there every day."
Jane Lee is a reporter for MLB.com. This story was not subject to the approval of Major League Baseball or its clubs.