Uribe to miss NLDS, may return for NLCS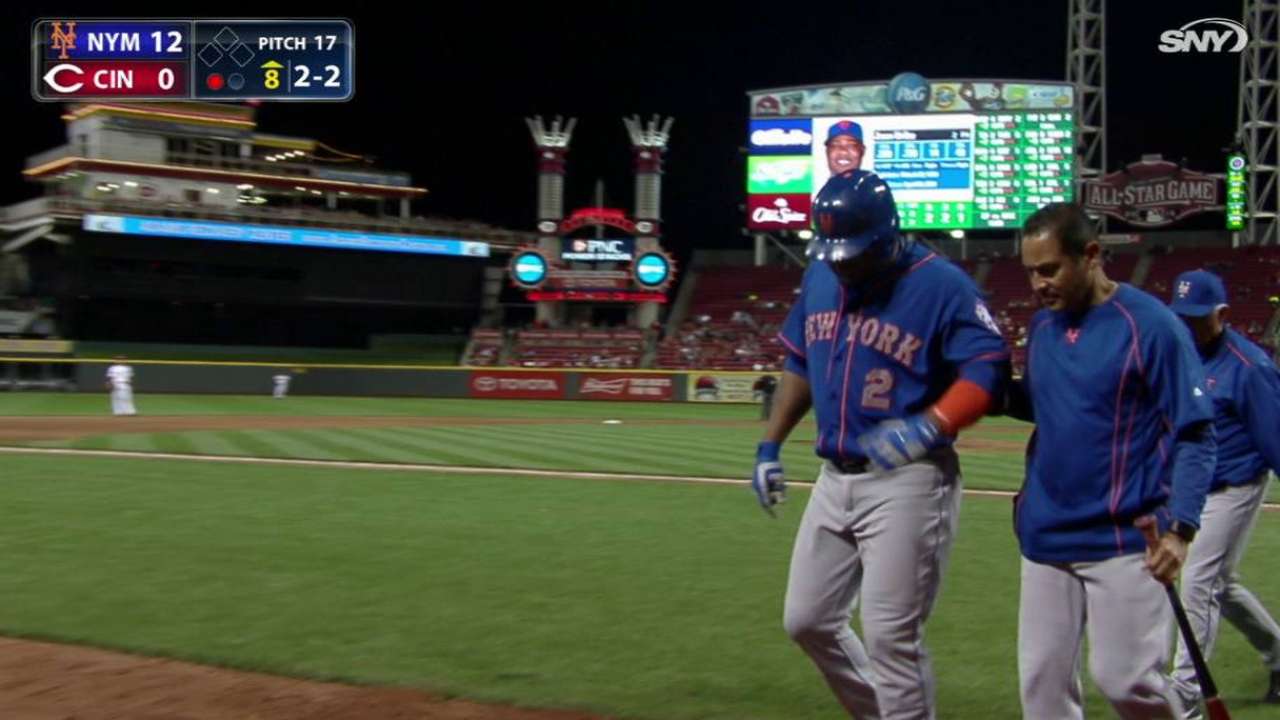 NEW YORK -- Mets infielder Juan Uribe will miss the National League Division Series because of a chest injury, general manager Sandy Alderson said Tuesday, but Uribe could be ready for the start of the NL Championship Series if the Mets advance against the Dodgers.
Uribe, 36, has not played since aggravating a chest injury on Sept. 25, five days after initially bruising his chest while diving for a ground ball at second base. The Mets have never given a specific diagnosis for Uribe's injury, saying only that it is a cartilage-based injury in the area where the clavicle meets his sternum. He will stay in New York to work with physical therapists while the Mets travel to Los Angeles. If all goes well, Uribe could eventually travel to Florida for rehab in instructional league games.
In 44 games since coming to the Mets in a July 24 trade, Uribe hit .219 with six home runs. Considering the Dodgers plan to use at least three and as many as four left-handed starters in the best-of-five series, the Mets were holding out hope that he and his .893 OPS against lefties would be available for the NLDS, which begins on Friday in Los Angeles at 9:30 p.m. ET on TBS.
Uribe's absence should open a spot for outfielder Kirk Nieuwenhuis to make the roster, alongside bench players Michael Cuddyer (who will start against left-handers in Games 1 and 3), Kevin Plawecki, Kelly Johnson, Wilmer Flores and Juan Lagares.
Anthony DiComo is a reporter for MLB.com. Follow him on Twitter @AnthonyDiComo and Facebook, and listen to his podcast. This story was not subject to the approval of Major League Baseball or its clubs.