MLB.com Columnist
Lyle Spencer
Mets-Dodgers full of dream matchups
NLDS brings promise of Cespedes facing Kershaw ... and much more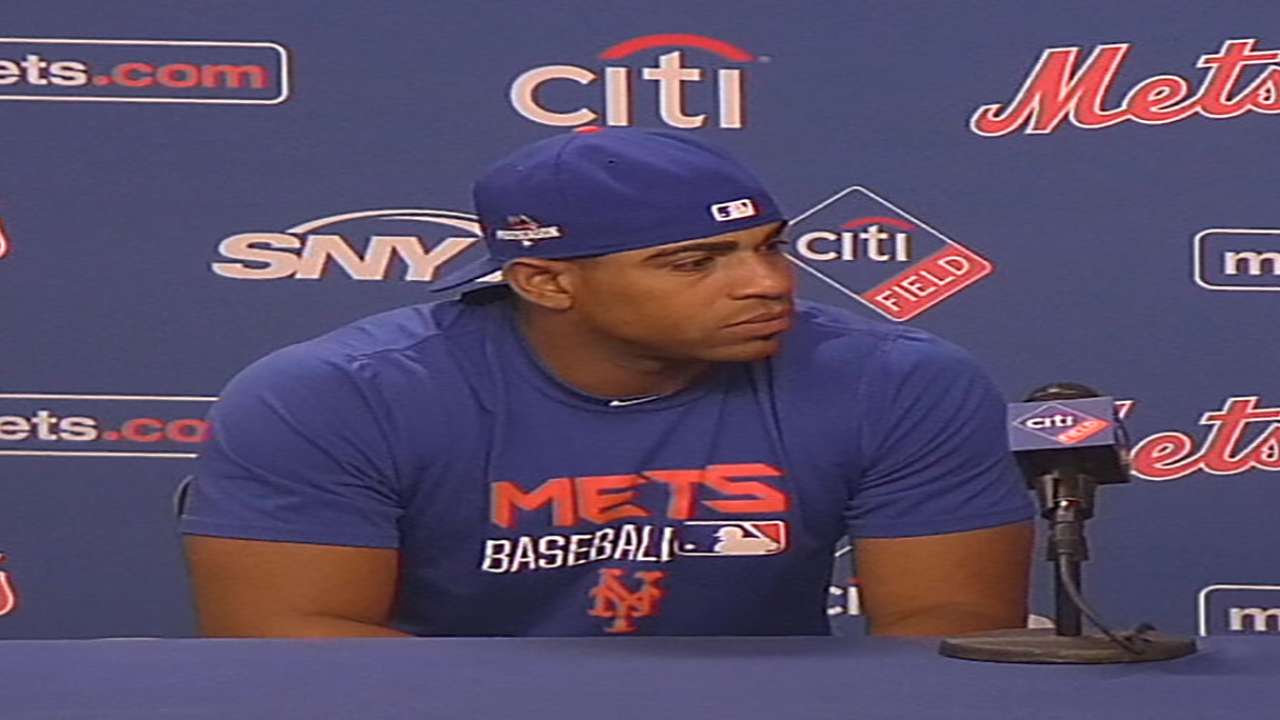 LOS ANGELES -- Individual matchups aren't everything in the postseason crucible, but they do offer a few hints about what might unfold with pulses pounding and so much on the line.
As the Dodgers and Mets do their prep work for their National League Division Series opening Friday night at Dodger Stadium (9:30 p.m. ET on TBS), reams of numbers will be studied intently. Every conceivable edge looms as a potential game-changer.
One of the many subplots making this series so fascinating is the contrasting nature of the rotations. The Dodgers will send one right-hander -- the amazing Zack Greinke -- at the Mets. If Steven Matz doesn't work Game 4, the Dodgers will not see a lefty starter.
Jacob deGrom vs. Adrian Gonzalez
In three starts against the Dodgers in his two seasons, deGrom is 0-2 with a 3.66 ERA. Those two losses came last year, and his nemesis was the Dodgers' formidable first baseman.
Gonzalez has gone deep twice against deGrom in eight at-bats, driving in five runs. In his lone outing against Los Angeles this season, a no-decision taken by the Mets on July 26 at Citi Field, deGrom yielded two singles -- to Greinke and Andre Ethier -- across 7 2/3 scoreless innings, striking out eight.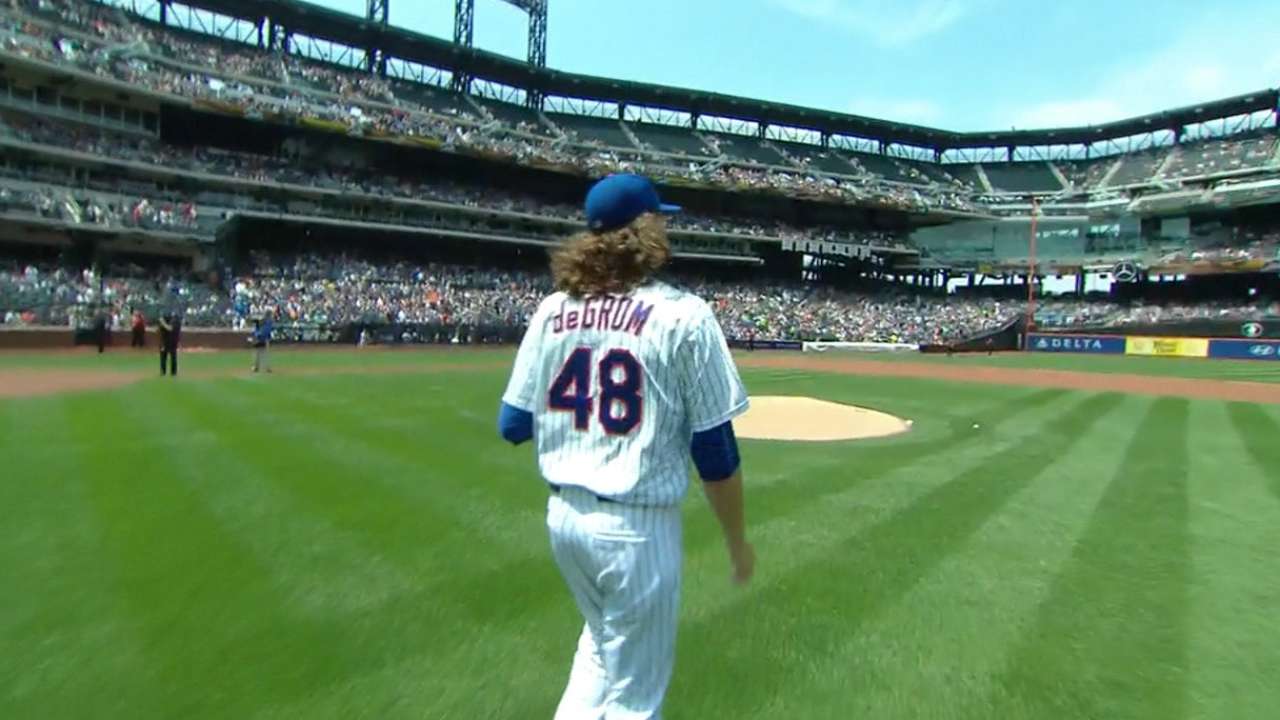 Ethier is 2-for-6 with a triple against deGrom. Yasiel Puig is 1-for-6 with a home run, and Chase Utley is 3-for-10 with two walks. Corey Seager, who hit .336 with a .904 OPS in his 113 September and October plate appearances, has not seen deGrom. That would be almost as interesting as this ...
Clayton Kershaw vs. Yoenis Cespedes
The intrigue is that the Dodgers' great lefty and the powerful Mets outfielder have such limited contact: three at-bats, all outs. It could be the most meaningful confrontation of the series.
Kershaw held the Mets to one run in 16 innings this season and is 6-0 with a 1.34 ERA in nine career starts against the Mets. In 57 games in New York after his arrival from Detroit, Cespedes unloaded 17 homers and drove in 44 runs with a .942 OPS. No player was a bigger force in the second half.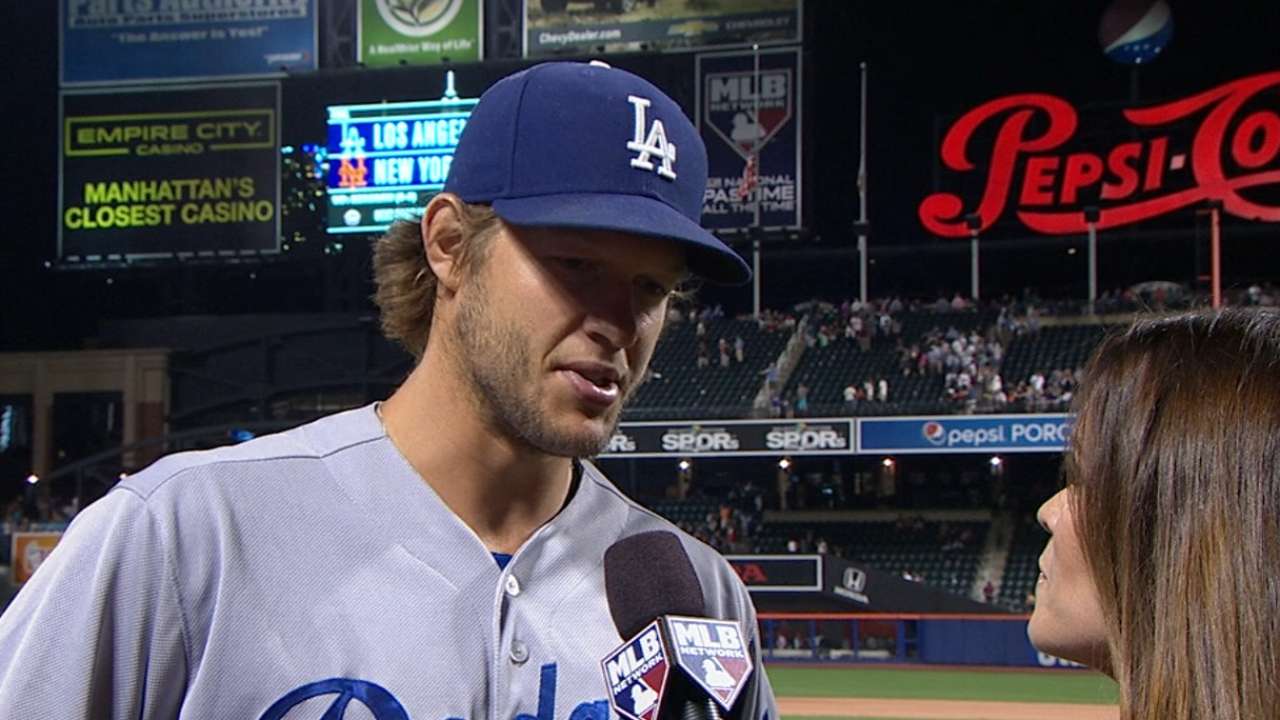 Cespedes seems to love the spotlight. In 10 postseason games for the A's in 2012 and '13, the Cuban native put together a .350/.395/.525 slash line.
Wilmer Flores (3-for-6), Ruben Tejada (5-for-14), Daniel Murphy (3-for-10) and Michael Cuddyer (4-for-16) have had some success against Kershaw. Lucas Duda and Curtis Granderson both are 1-for-10. Kelly Johnson is 3-for-15 with a homer, and David Wright is 3-for-14 with a double and four walks.
Matt Harvey vs. Jimmy Rollins
Noah Syndergaard, the Mets' Game 2 starter, has faced the Dodgers only once. Gonzalez homered and ex-Met Justin Turner doubled; other than that, it was smooth sailing for "Thor." Harvey, the Mets' Game 3 starter at home, has faced the Dodgers four times and is 1-2 with a 4.50 ERA.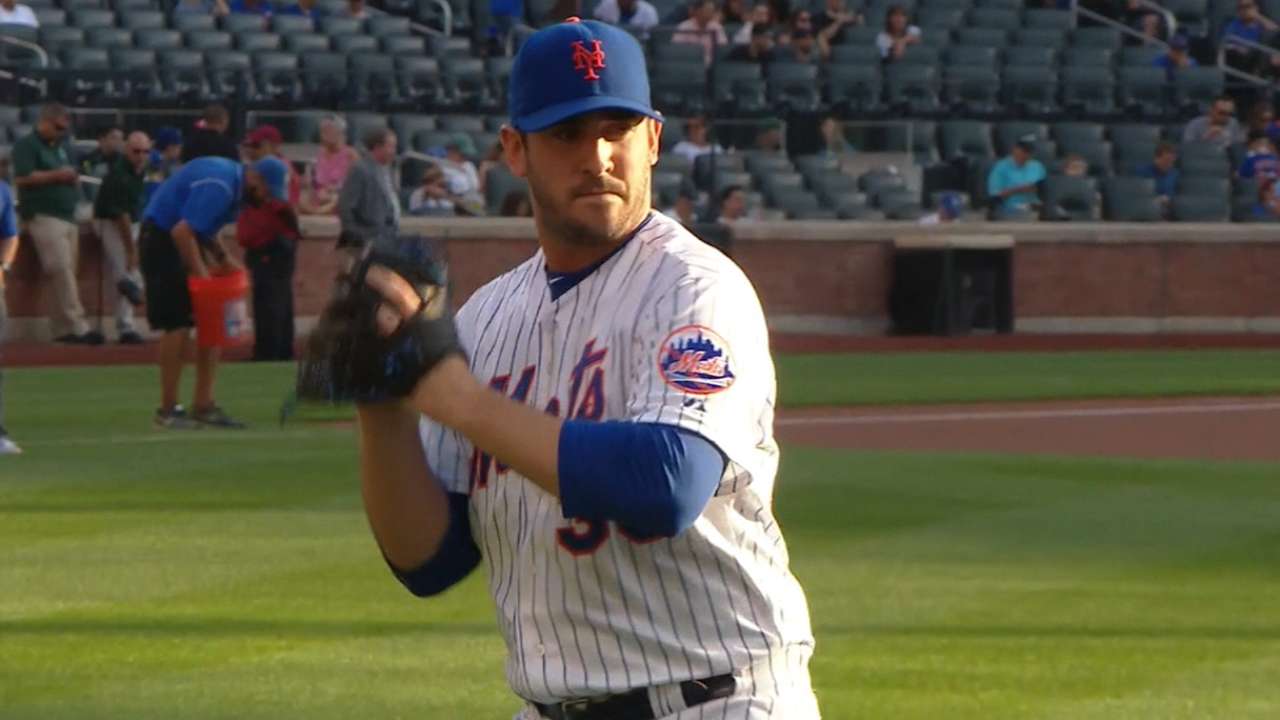 Harvey has seen a lot more of the Phillies and their old tandem of Rollins and Utley at the top of the order. Rollins has two doubles, two homers and a single in 19 at-bats against Harvey. Utley, cast in a utility role with Howie Kendrick's hamstring healed, is 6-for-18 with a double and homer.
Joc Pederson is 2-for-5 with a homer against Harvey. Gonzalez is 3-for-11 with a homer, and Puig has a double and two singles in three at-bats against the "Dark Knight."
(Certainly, the Mets win the nickname battle in this series.)
Zack Greinke vs. Lucas Duda
Duda, the "Big Lebowski" from Southern California, goes 6-4 and about 255 pounds and launches balls when he's in a groove. He's 3-for-12 with a homer and two walks against Greinke, who crafted a historic season at 19-3 and a 1.66 ERA that was the Majors' best in 20 years.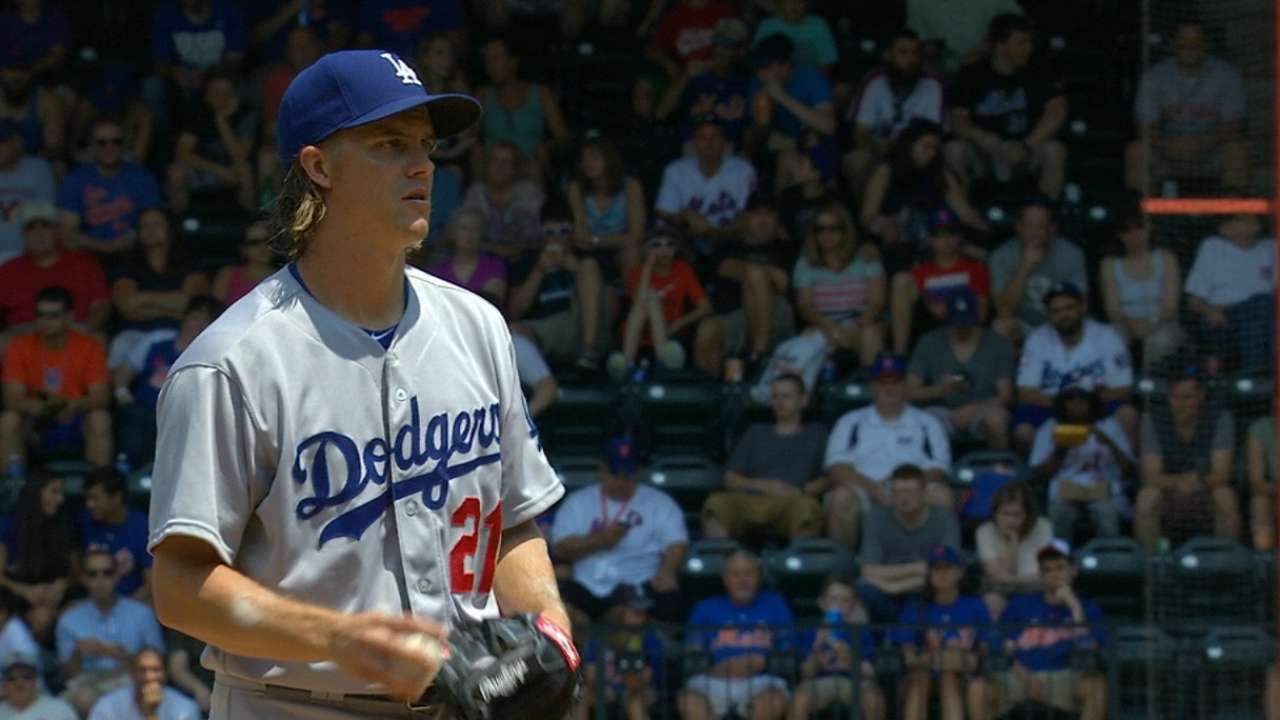 Greinke, 3-1 with a 2.48 ERA in six career outings against the Mets, has encountered only a few rough patches in their lineup. Murphy is 4-for-13 with two walks. Flores is 3-for-8, Wright 3-for-9 with a double. Granderson is a .192 hitter in 52 at-bats but has two doubles, two triples and a homer.
Duda has hammered two Dodgers setup men. He's 4-for-11 with two doubles off lefty Luis Avilan and 2-for-3 with a homer off Chris Hatcher.
On the Mets' end, Jeurys Familia needs to be careful with Utley in a game-turning moment. Utley is 3-for-6 with a double against the closer. Don't expect to see Jon Niese facing Turner, who is 5-for-7 with two doubles and two homers against him.
The moment is all that matters in October, but comfort zones -- and discomfort zones -- can come into play in the mental game.
Lyle Spencer is a national reporter and columnist for MLB.com. Follow him on Twitter @LyleMSpencer. This story was not subject to the approval of Major League Baseball or its clubs.