GM Daniels felt Rangers could surprise people
ARLINGTON -- The Rangers are in the playoffs for the fourth time in the past six years. As they get ready for the American League Division Series against the Blue Jays, with Game 1 on Thursday at 2:30 p.m. CT on FS1/Sportsnet, general manager Jon Daniels took time to answer some questions about the season.
MLB.com: What is your impression of Jeff Banister in his first year as a manager?
Daniels: "Jeff has walked the walk. He backed up what he said he was going to be about. He's a first-year manager, but he's had a lot of relevant professional and life experiences, so he walked in with a plan -- and maybe more importantly, a communication style that people appreciate. Not a lot of sugar coating, but he cares about the guys, and that's evident in what he says and does."
MLB.com: How certain were you that Prince Fielder and Mitch Moreland would bounce back the way they did from their season-ending injuries?
Daniels: "Dr. [Drew] Dossett was really convincing on Prince. He was adamant he'd have a full recovery, and he was right. It was still scary though -- to have a lost year in his prime, and with an injury we just don't have a lot of experience with. Between he and Mitch bouncing back physically, I can't imagine this year without them."
MLB.com: What went into your decision to bring back Josh Hamilton and Mike Napoli?
Daniels: "We know both guys really well, and for different reasons, the acquisition cost made for easy decisions. Anytime you bring in a new player, there's some unknown about how he'll fit in, how the clubhouse will react and accept them. With Nap, that was a given, he's the ultimate team guy.
"With Josh, we know when he's healthy and in a good state of mind, he's capable of some pretty unique things. We haven't seen him fully healthy this year, but he's still had some key moments for us. And bouncing back a week after knee surgery? That says a lot about his commitment to the team."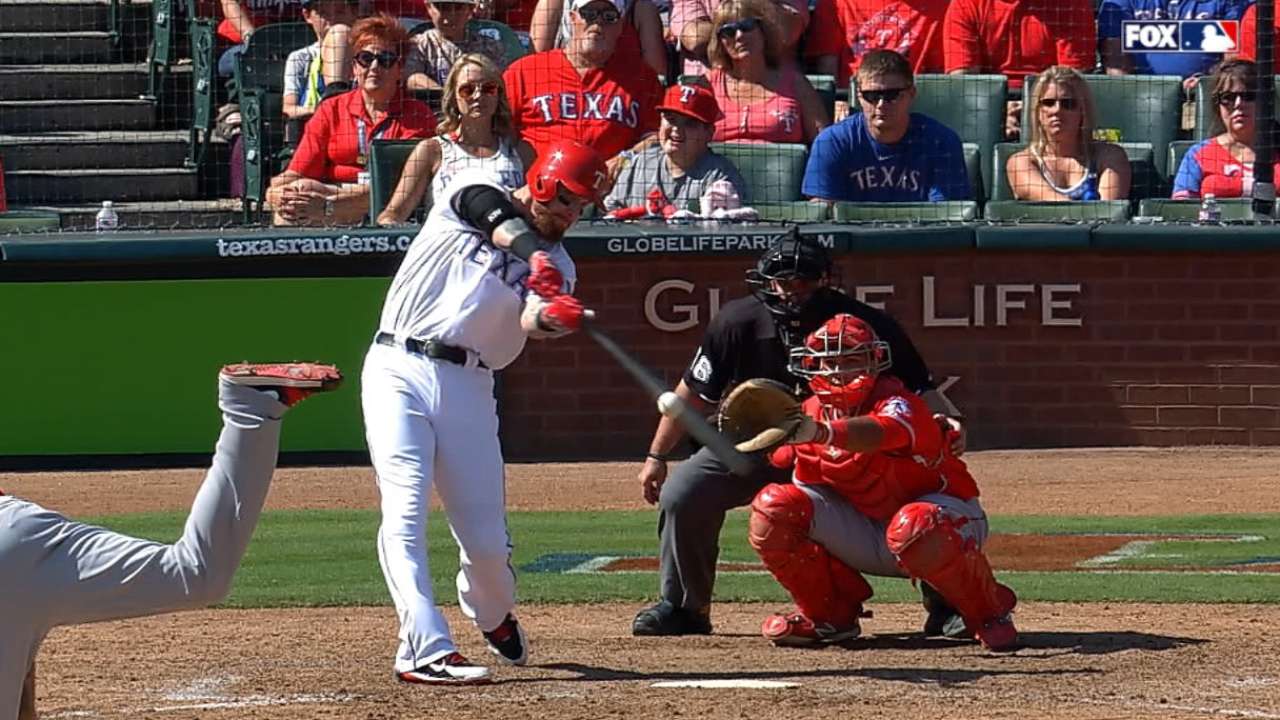 • Shop for Rangers postseason gear
MLB.com: Was there ever a point where you were close to saying, "Hey, this isn't going to be our year?"
Daniels: "I remember a conference call in early May where we talked about the way the team was playing, despite our early record. We were still outmanned, especially on the pitching side, but the guys played hard -- they never gave in, never let up. And from that point on, it felt like if we could get the pitching squared away, we could surprise some people.
"There were still some bumpy patches, and we considered a variety of angles in July, but our focus was to help the club if we could. You don't see a team with that focus and mentality every year, and you don't want to take it for granted.
MLB.com: What was it about Cole Hamels that made you believe he would be a difference-maker?
Daniels: "Cole has been awfully consistent now for a while. He works his tail off, prepares like few others, and competes. Seems like a simple formula, but not everyone combines that with his athleticism and focus. We felt he would help today and tomorrow -- his pitch mix, body, arm action -- a lot of reasons to think he'll age gracefully. Combining him with the other guys already here was pretty attractive moving forward."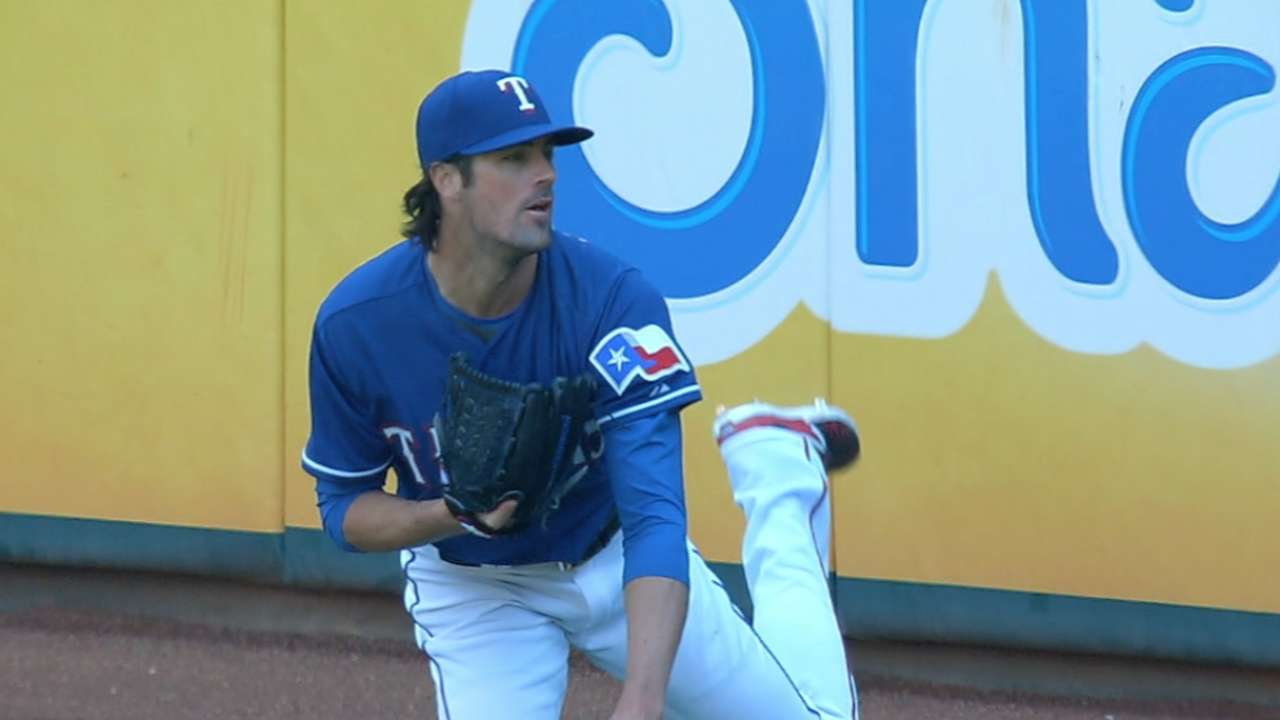 MLB.com: You were aggressive after July 31 in player moves. What was your overall aim in that regard?
Daniels: "We just wanted to provide the club with some depth, make sure we were covered in the outfield and off the bench, and give Jeff different options down the stretch."
T.R. Sullivan is a reporter for MLB.com. Read his blog, Postcards from Elysian Fields, follow him on Twitter @Sullivan_Ranger and listen to his podcast. This story was not subject to the approval of Major League Baseball or its clubs.