More MLB Awards categories revealed
Next wave of categories includes Best Performance, Best TV Call, Best Fan Catch and more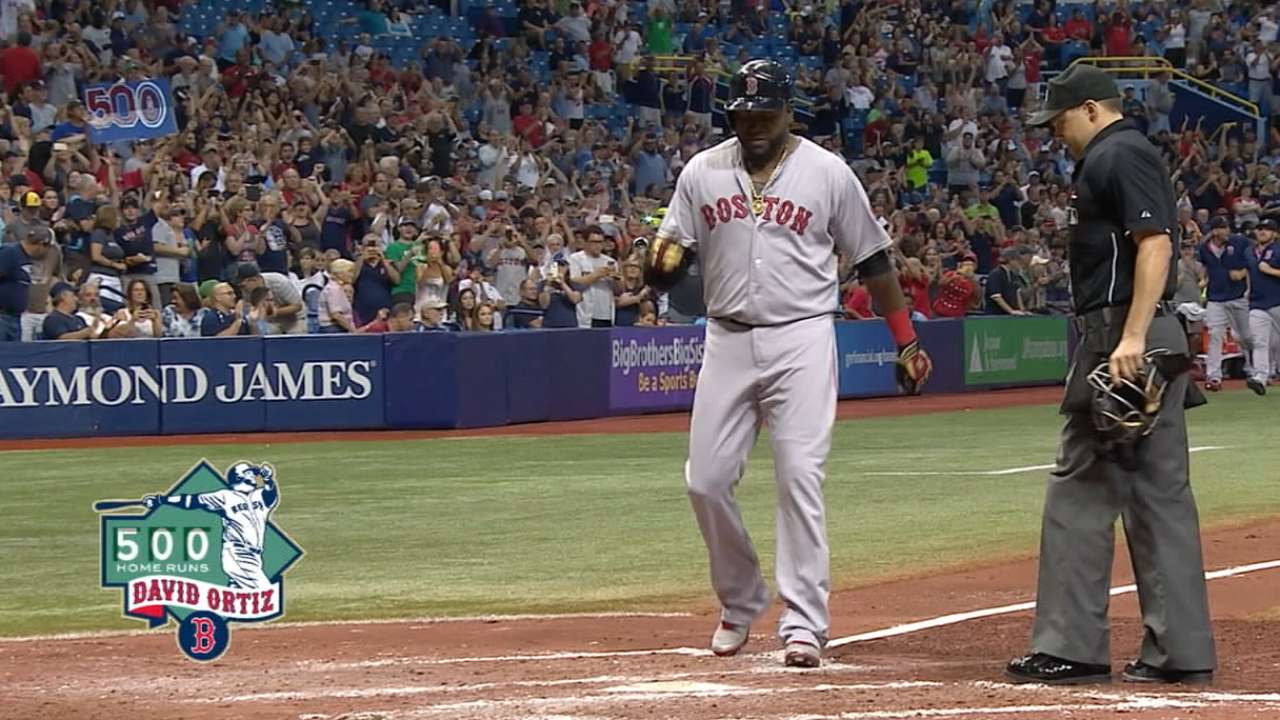 Impossible catches by players and fans alike. A Bob Uecker radio call in the 17th inning. A no-hitter in your last start before being traded. A hometown walk-off bomb during All-Star Week. The ceremonial first pitch on your 108th birthday.
A home run that completely left Dodger Stadium. A Bryce Harper field selfie. "Ferrell Takes The Field." Cubs onesies. From first to home in 10.093 seconds according to Statcast™. A soaring postgame interview dunk. A 3,000th hit and a 500th homer.
The postseason gets underway now with a select group of 10 teams, but the Esurance MLB Awards are for everyone. And in 2015, we mean everyone. Hey, you might even be nominated.
Voting is underway for the next wave of categories, including Best Social Media Personality, Best Offensive Play, Best Defensive Play, Best Moment, Best Performance, Best Social Media Post, Best Celebrity Fan, Best Fan Catch, Best MLB Interview, Best TV Call, Best Radio Call, Best Player-Fan Interaction, Best Video Board Moment and Best Trending Topic.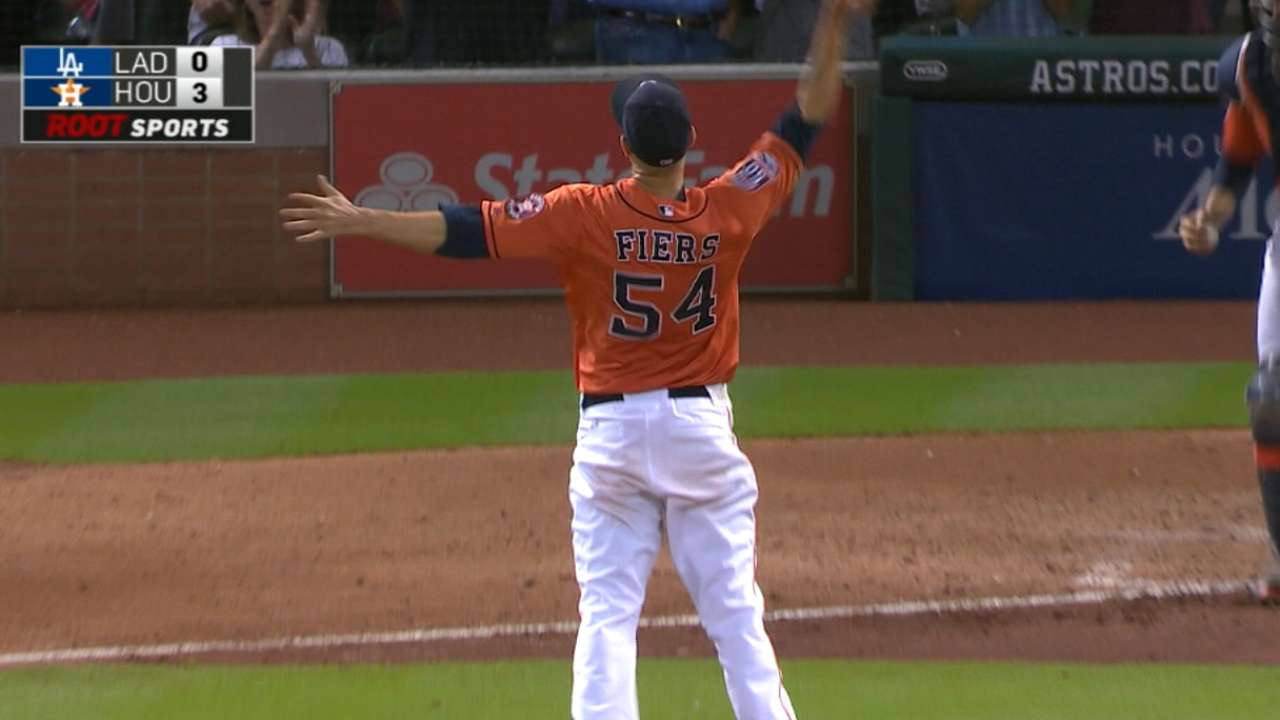 To quote Rockies broadcaster Drew Goodman after his award-nominated TV call of Nolan Arenado's dazzling dive over a tarp roll on April 14: "You've gotta be kidding me." Or as Mariners broadcaster Rick Rizzs said in an award-nominated radio call after the last out of Hisashi Iwakuma's Aug. 12 no-hitter: "How 'bout that?"
The Esurance MLB Awards annually honor Major League Baseball's greatest achievements as part of an industry-wide balloting process that includes five components, each of which accounts for 20 percent of the overall vote: media, front-office personnel, retired MLB players, fans at MLB.com and Society for American Baseball Research (SABR) voters.
In addition to these awards, voting continues to determine the Best Major Leaguer, Best Everyday Player, Starting Pitcher, Rookie, Defensive Player, Breakout Player and Bounceback Player. Voting for Best Manager, Executive and Postseason Performer is coming soon.
As the process now begins to decide a winner of the 111th World Series, this process of deciding many award winners is a great way to relive and remember how it all went down in the regular season -- on and off the field. Watch the videos as you consider the nominees, and it will bring back some cool memories. Unless you were on the wrong end of them, of course.
There were seven no-hitters in 2015, tying the modern MLB record also set in 1990, 1991 and 2012, so naturally those gems are heavily represented in various categories. It's one thing to throw a no-hitter, like Jake Arrieta did on Aug. 30; it's quite another to be part of a pajama party right afterwards, resulting in a Cubs onesies Instagram post for the ages.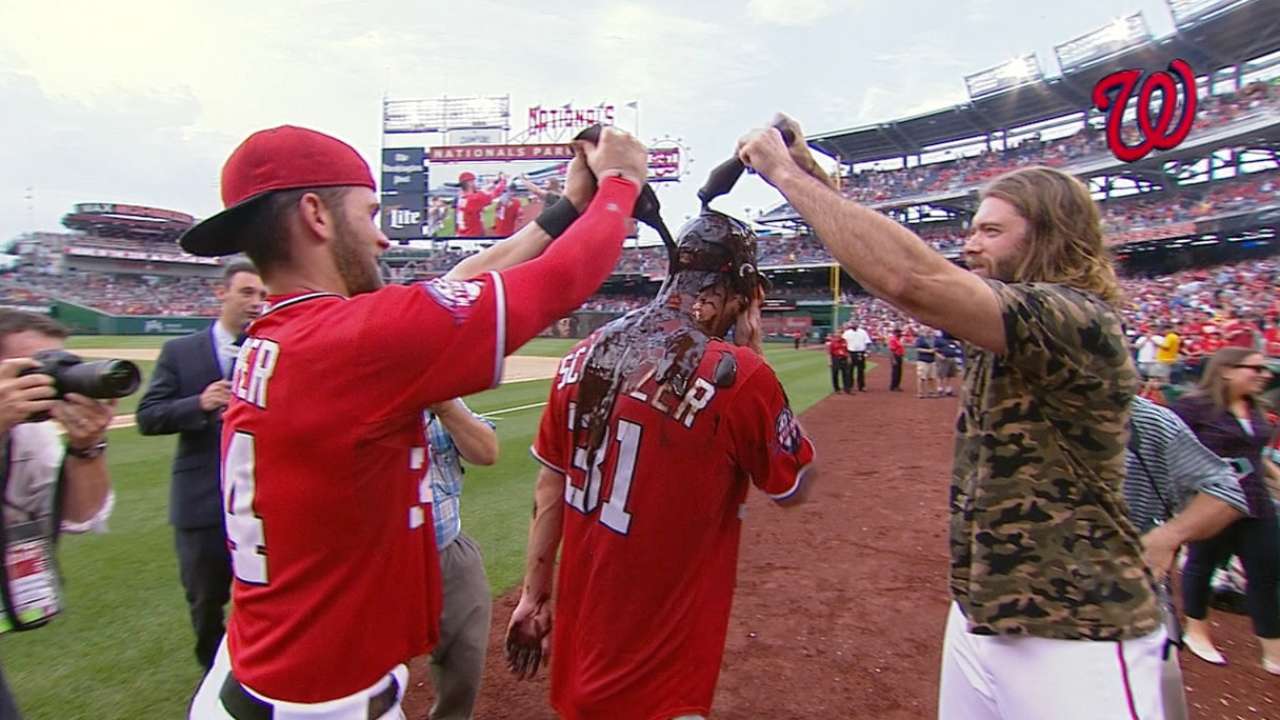 Take Max Scherzer, for example. The Nationals' right-hander is not only nominated for Best Starting Pitcher, but now also is nominated for Best MLB Interview after accepting his own concept of the chocolate-syrup shower following his June 20 no-hitter (also up for Best TV Call). And the Best Performance nominees include his historic 17-strikeout no-no on Saturday night in his unforgettable final start of the season.
Ichiro saved his amazing pitching appearance for the very last day of the season, though. It might not have thrown a no-hitter, but his MLB mound debut did make it onto your nominee list as one of 11 choices in the Best Trending Topic race.
Was it better than such candidates as Jon Lester's glove flip to first base, Bartolo Colon's behind-the-back play or the Tarp Monster in Pittsburgh? That's up to you to decide.
All season long, one dazzling catch after another made you think that you had just seen the best one possible. There was Arenado's feat. There were Kevin Kiermaier and Kevin Pillar web gems galore. And then Mike Trout actually went belt-high onto the top of the wall to bring back Jesus Montero's shot on Sept. 26. But were one of those the best?
The postseason is starting at last, and the Esurance MLB Awards balloting goes on during and even after that. Voting will remain open through Nov. 13 by visiting MLB.com/awards. Winners will be announced live on MLB Network and MLB.com on Nov. 20.
Mark Newman is enterprise editor of MLB.com. Read and join other baseball fans on his MLB.com community blog. This story was not subject to the approval of Major League Baseball or its clubs.