Cubs players trust in unconventional Maddon
'There's so much that sets him apart,' says catcher Ross
PITTSBURGH -- All Starlin Castro wanted was a chance to win a spot in the starting lineup again, and Joe Maddon gave him that. All Jason Hammel needed was to pitch deeper in games, and Maddon explained his thinking. All Cubs fans craved was a winner, and Maddon guided the team to the postseason for the first time since 2008.
And all Travis Wood wanted was a penguin, and Maddon delivered that, too.
In his first season at the helm with the Cubs, Maddon has been a combination old-school/new-age manager, who likes red wine and bike riding on the lakefront. In Spring Training, he emphasized "Respect 90," and it's a message his players have followed. He's batted the pitcher eighth the majority of the season, nixed batting practice because he thinks it's "archaic," and trusted his players to do the right thing. They've responded well. And tonight at 7 p.m. CT (TBS), they'll take on the Pirates in the National League Wild Card Game presented by Budweiser.
"There's so much that sets him apart," catcher David Ross said of his 61-year-old white-haired skipper.
Let's start with the animals. Wood knew Maddon had brought snakes and other creatures to the clubhouse when he managed the Rays. The Cubs had a D.J. in Spring Training and a magician in New York. But no critters.
Wood and Maddon were talking after the national anthem one day, and somehow the discussion turned to animals.
"I was like, 'Speaking of that, where's all the animals you used to bring in to Tampa Bay?'" Wood said. "I said, 'I need some of that. I want some penguins.'"
The Columbus Zoo delivered not only a penguin but two snow leopards, an armadillo, a sloth, a mongoose, a flamingo and a cheetah to Wrigley Field in September.
"He got me a penguin," Wood said, beaming.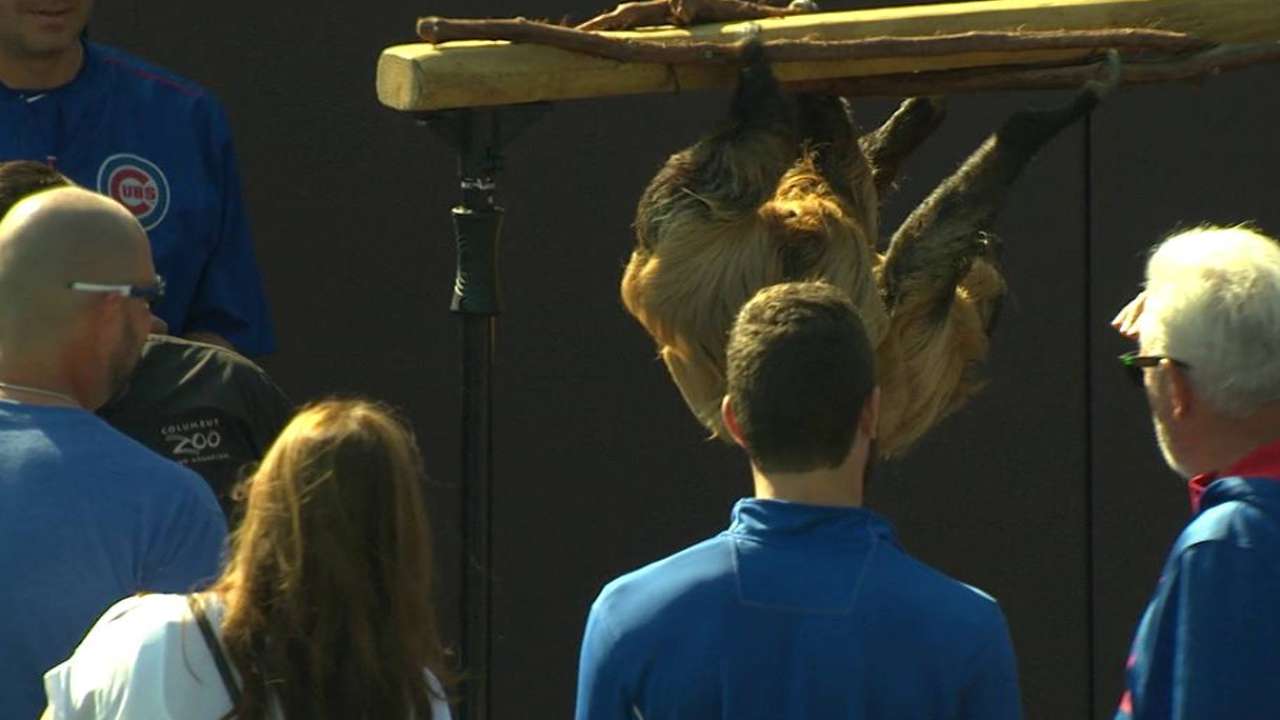 Respect
On Aug. 7, Castro was benched. A three-time All-Star shortstop, he was batting .236. The Cubs wanted to find a way to get Kyle Schwarber in the lineup. The rookie was promoted when Miguel Montero injured his thumb, and when Montero returned, it created a domino effect. Rookie Addison Russell, who was playing second, was moved to shortstop, Schwarber was moved to left, Chris Coghlan to second and Castro was the odd man out.
Maddon broke the news to Castro, and the infielder agreed it was the right thing to do.
"I was struggling really bad, and those guys they had, they couldn't be out of the lineup," Castro said. "At that time, I said, 'Yeah, whatever's best for the team. I'll be here to help.'"
He accepted a move to second base and sporadic starts, and this September, Castro led the National League with a .426 batting average.
"He's different than anybody," Castro said of Maddon. "Not every manager has the confidence he's got. Every time he goes to the mound and tells the pitcher something, he's so confident, so positive. That's why we win a lot of comeback games. He comes out and says, 'Let's go, let's get the win. Next inning, we win the game.' It's that simple. Every time he says something, something good happens in the game."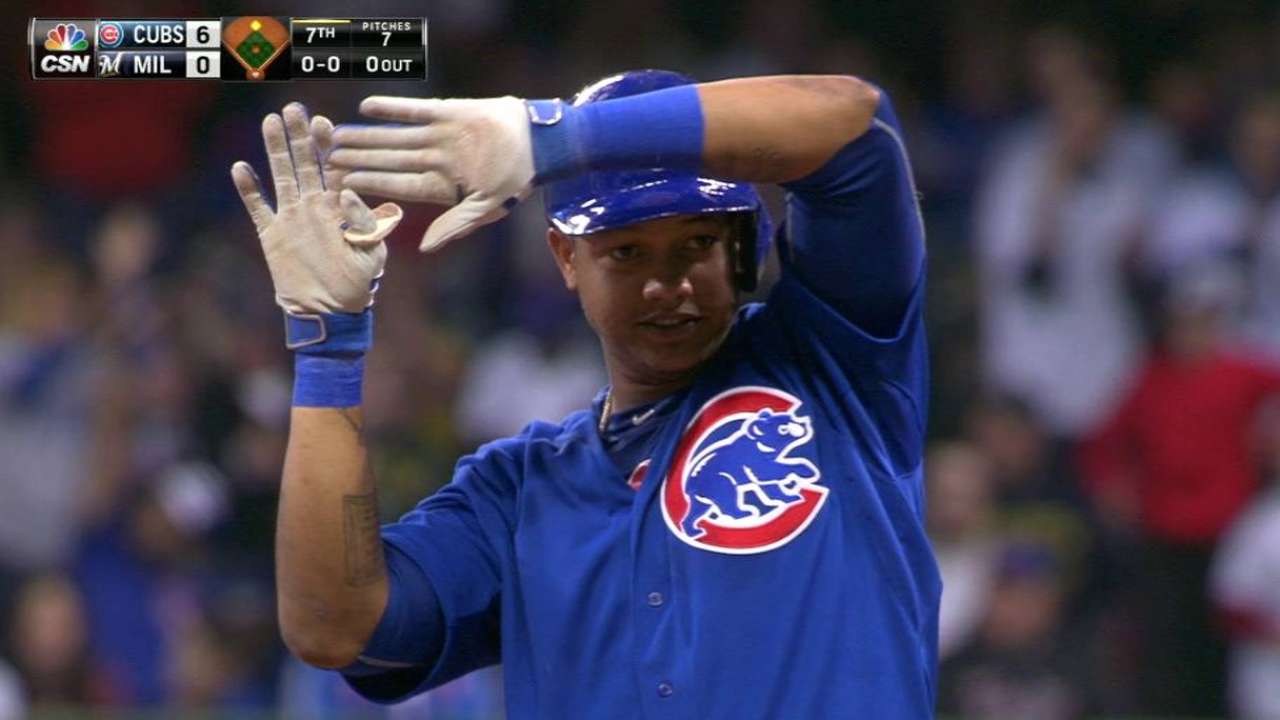 Communication
Hammel wasn't happy when pulled from a game against the Giants in August after walking two batters. As a veteran, he wanted to be given the chance to work out of a jam. The pitcher and manager talked after an outing which Hammel felt ended too soon. The right-hander says he understands now.
"The only way you can characterize Joe is that he wants to win," Hammel said. "He's going off a gut feeling in which he wants his best nine guys out there at the time. I think he takes the guess work out of it, he just goes with it. I'm looking for a little more room for error to get myself out of innings. That's how I can build the confidence again, is to get through those situations. Bottom line is, he wants to win and so do I. All egos aside, we're in a good place."
Maddon has mentioned that the players' ability to put their egos aside has contributed to their success this season. He delivered the message in Spring Training, and players listened.
Hammel was prepared for Maddon. He pitched for the Rays from 2006-08.
"He does things differently and isn't afraid to go outside the box," Hammel said. "He's got an idea of what he's doing, he knows how to create an environment that promotes winning. Guys just want to have fun here. It's not like he's re-inventing the wheel. He's still managing baseball like a manager, but it's the culture inside the clubhouse with the group of guys we have and the character and the accountability that he expects. Guys get that. Other than that, we're allowed to be ourselves. It makes for a very interesting environment."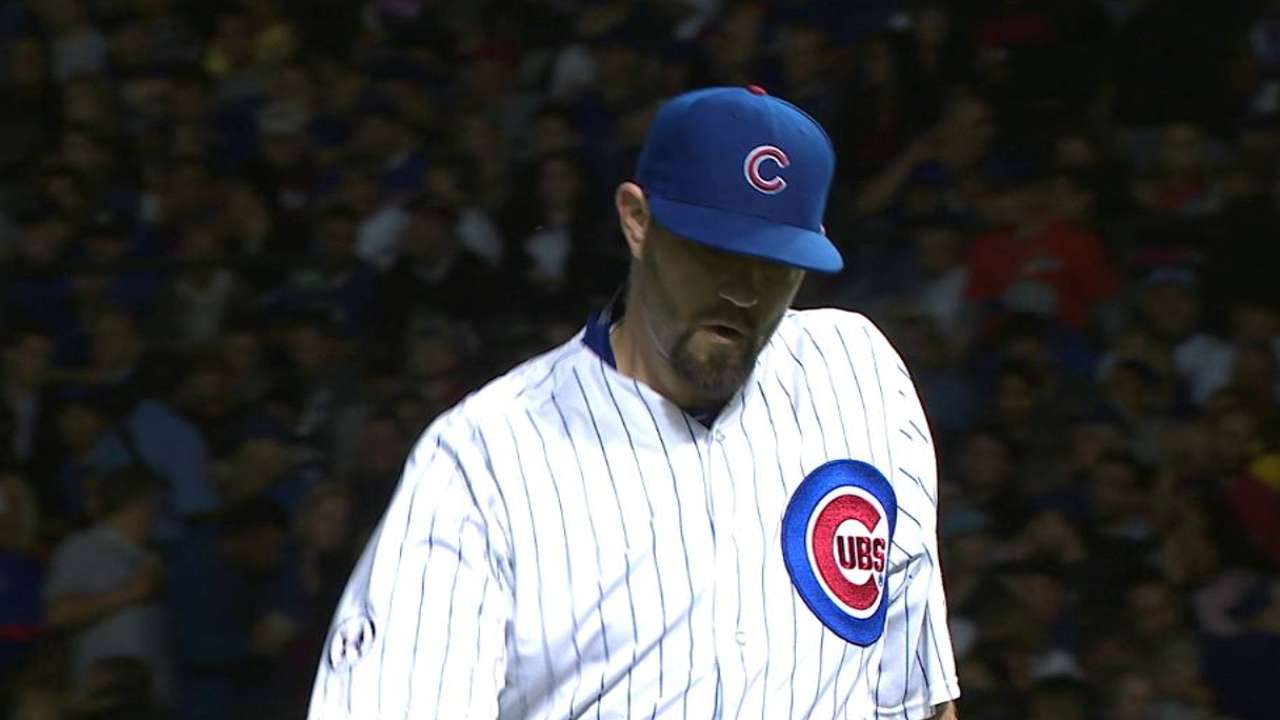 Trust
Ross has had more managers than he wants to count in his 14 big league seasons. Maddon is different.
"He's a great communicator," Ross said. "He's a non-emotional thinker. He has a way with words to be able to communicate in a simple form what he's thinking or what he sees in baseball terms, which is good with a young group. He believes in the young guys and lets them be themselves and lets them play freely without a whole lot of judgment or extra thinking that could hinder their ability."
Players haven't abused that freedom, and Maddon has been fortunate to have players like Ross to police the clubhouse.
"He pays attention to the mental side," Ross said of Maddon. "The distractions at the right time are good. There couldn't have been a better time for that magician in New York after we lost five in a row. There couldn't have been a better time for 'American Legion Week' when it's the dog days of August and you're fixing to go on a West Coast trip."
For those who aren't up on Maddonisms, "American Legion Week" meant no batting practice, and players could sleep in. They had a chance to rest and refresh, spending time with their families. These guys do have a life outside of baseball.
"The thing Joe brings," Ross said, "is he's a self-confident guy who believes in himself and that builds trust in the players, and when you trust your manager and your leadership, then you are able to go out and play without thinking, and thinking is going to hinder you. He creates a winning environment because of his personality and what he believes."
That's all the Cubs want.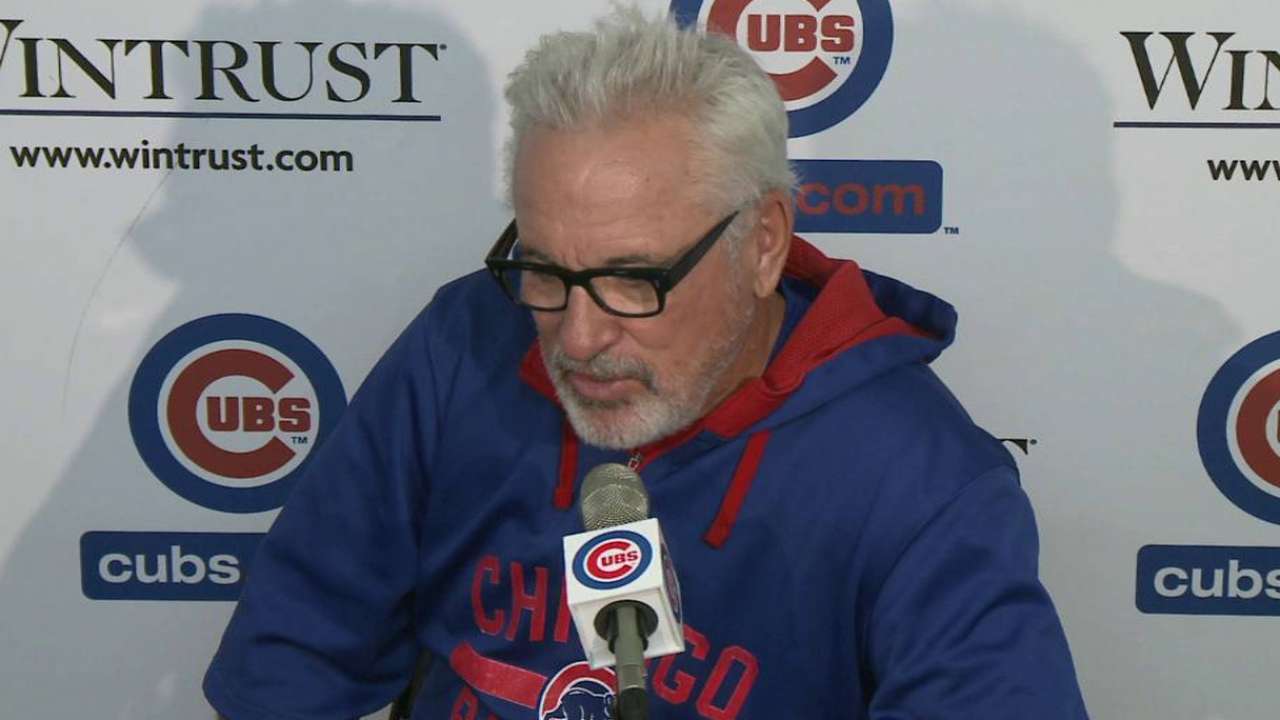 Carrie Muskat is a reporter for MLB.com. She writes a blog, Muskat Ramblings. You can follow her on Twitter @CarrieMuskat and listen to her podcast. This story was not subject to the approval of Major League Baseball or its clubs.