MLB.com Columnist
Anthony Castrovince
Team stats against elite pitchers offer insight
Royals, Pirates, Rangers rank at the top when facing the best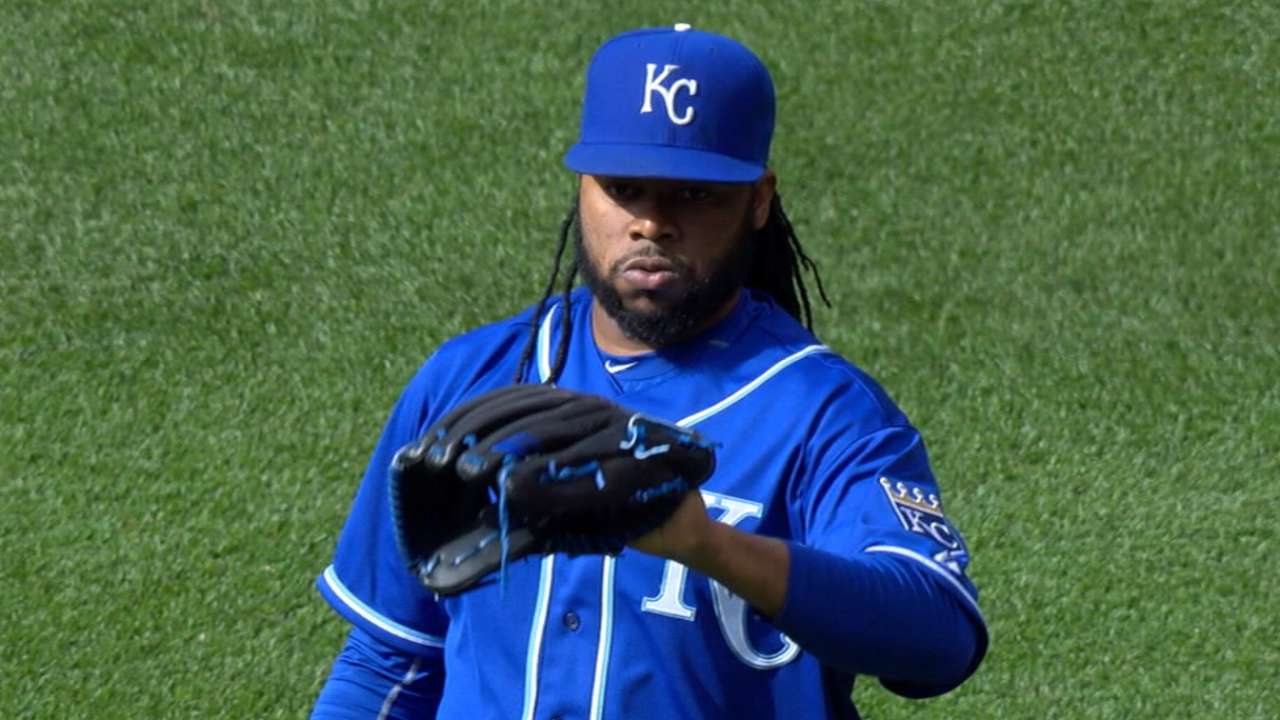 This next paragraph features some deep, inside-baseball-type stuff, and hopefully it's not so intricate that it flies right over most people's heads. But here we go:
Teams tend to face pretty good pitching in the postseason.
I know. Mind-blowing, right?
In the Wild Card era, teams have collectively logged a .263/.331/.417 slash line and scored 4.64 runs per game in the regular season. In the postseason, it drops to .245/.318/.391 and an average of 4.19 runs per game. So when the stakes are raised, production is lowered.
With that in mind, we thought it would be interesting and perhaps even instructive to see how this year's postseason teams have fared against good pitching.
The tricky part, of course, is defining "good" pitching. For the purposes of this exercise, we looked at how teams performed against starting pitchers with an ERA+ of 120 or better. (ERA+ adjusts a pitcher's ERA for park factors and the league average, with 100 as a baseline. So an ERA+ of 120 means a pitcher was 20 percent better than league average.)
Here, in order of OPS from highest to lowest, is how the playoff field stacked up against pitchers of that ilk.
1. Royals .719
OK, right away we have a surprise. You were probably expecting the Blue Jays -- the only team in baseball to average north of five runs per game -- to be in the lead spot. Instead, we have the defending American League champs, whose runs-per-game average went up nearly a half-run this year. The Royals' offense has been more power-packed this year, and, of course, they've got multiple speed weapons on the basepaths. Against good pitching, they've logged a .278/.308/.411 slash in 801 plate appearances. Only the Rockies (.770) had a higher OPS against good pitching.
2. Pirates .699
Andrew McCutchen and Co. posted a .250/.307/.392 slash in 626 plate appearances against pitchers with an ERA+ of 120 or better. They did have their struggles specifically against the Cubs' Jake Arrieta (.151/.192/.176 slash against him), and perhaps that will continue in Wednesday's National League Wild Card Game presented by Budweiser. Or maybe these overall numbers against good pitching are an indication that the Pirates are due for a better performance against Arrieta.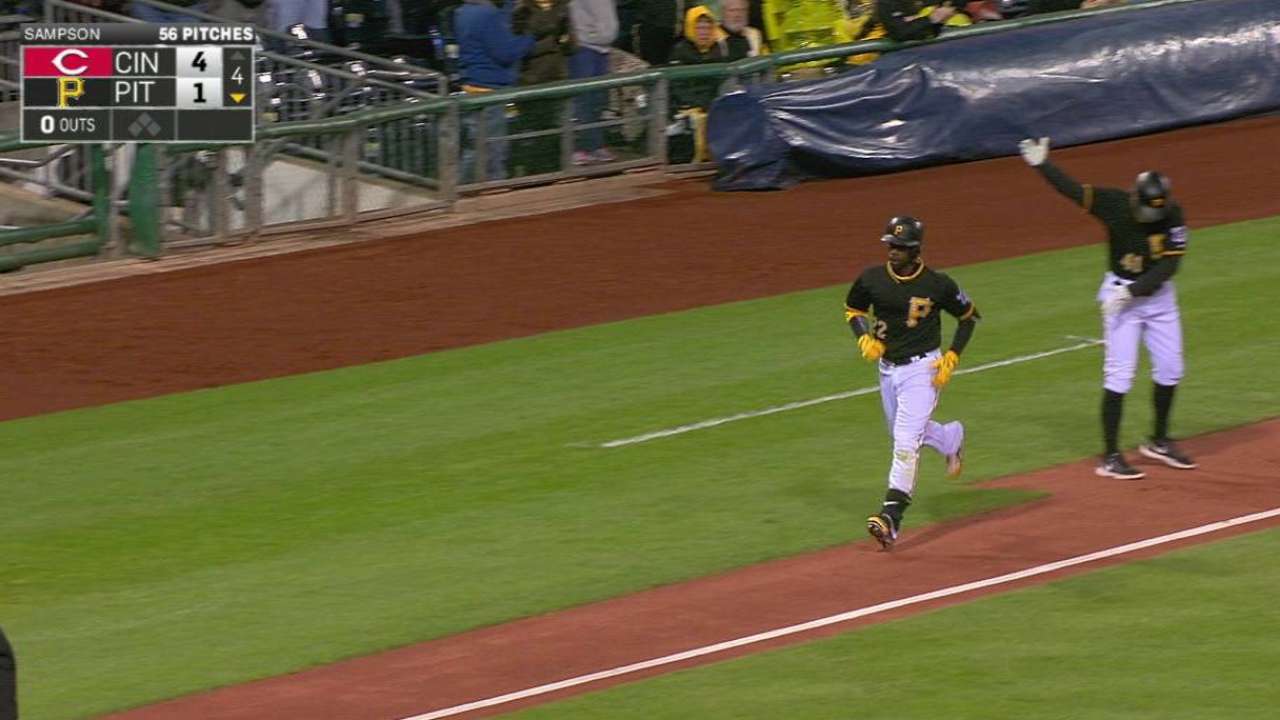 3. Rangers .679
Bounceback seasons by Shin-Soo Choo, Prince Fielder and Mitch Moreland have given the Rangers the dynamic offense they expected to have in an injury-riddled 2014. The Rangers haven't hit for much of an average (.230) against good pitching, but their .390 slugging percentage in 650 plate appearances is the third-highest of any of the remaining World Series contenders. It's amplified by 20 homers and 29 doubles.
4. Yankees .673
Gotta give it to those wily old Yanks. They know how to rise to the occasion against the best. And with 819 plate appearances against good pitching, they've seen more of the best than any other team on this list. The Yankees have turned in a .236/.290/.379 slash. Partially as a function of the higher plate-appearance count, they have more home runs (23) than anybody else against good pitching.
5. Blue Jays .659
Finally, here is that vaunted Toronto lineup. One reason, perhaps, why the Blue Jays haven't fared as well against good pitching as some others is they haven't faced it as much as some others. They've logged just 436 plate appearances, the fewest of any team on this list. In those 436 plate appearances, they've put together a .237/.297/.363 slash. A small sample, sure, but compare it to their season totals (.269/.340/.457), and it's a pretty stark difference. We'll see if this is a tell-tale postseason sign for Josh Donaldson, Jose Bautista and the boys, or just a blip on the radar.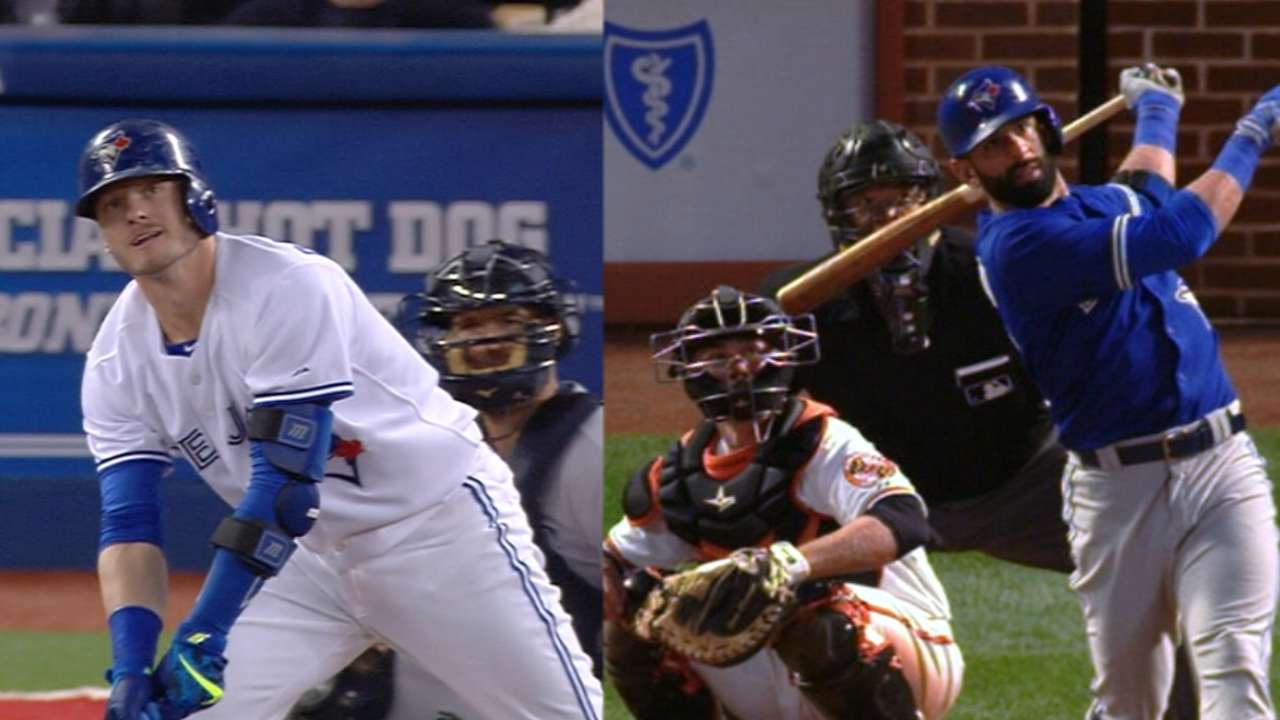 6. Astros .671
Like the Yankees (and the Dodgers, who we'll discuss later), the Astros have a home-run reliant offense. Twelve of their homers have come against good pitching, and they've compiled a .225/.279/.363 slash in 517 plate appearances. Their 25.5-percent strikeout rate against good pitching is slightly higher than their full-season mark of 22.9.
7. Cubs .645
The predominantly young Cubs have a .235/.310/.341 slash in 779 plate appearances against good pitching. Unsurprisingly, though, a Cubs team with the worst strikeout rate in the Majors (one per 4.08 plate appearances) has the highest strikeout total (215 in 779 plate appearances) of any club on this list, striking out in 27.6 percent of its plate appearances against good pitching.
8. Cardinals .579
We've officially reached the concerning segment of this search -- sub-.600 OPS terrain. Again, take it with a grain of salt, because we're only talking about 538 plate appearances here. But a Cards club that has a .716 OPS on the season has been much less dynamic in these scenarios, with a .194/.252/.293 slash.
9. Dodgers .534
Remember this ranking if the Dodgers don't deliver offensively in October. In 504 plate appearances against good pitching, they've accrued just a .195/.251/.283 slash. But the most important number might be 51.8. That's the number of at-bats between home runs against good pitching. Compare that to the Dodgers' overall season average of one homer per 28.8 at-bats -- the best such mark in the NL. The Dodgers derive more than 44 percent of their offense from the long ball, so this is a potential source of concern going into October.
10. Mets .534
The obvious caveat here is that we're dealing with season totals, not second-half splits. Obviously, the Mets have been two different teams offensively this season. But in 563 plate appearances against good pitching, this is how they've fared: a .198/.253/.279 slash with just seven homers (the fewest of any team on this list) and strikeouts in 26.6 percent of those plate appearances. Also of note: The Mets have hit into 16 double plays against good pitching, giving them the highest rate of double plays of any of these teams.
Anthony Castrovince is a reporter for MLB.com. Read his columns and follow him on Twitter at @Castrovince. This story was not subject to the approval of Major League Baseball or its clubs.