Doc dishes on Breitbard induction, 2015 season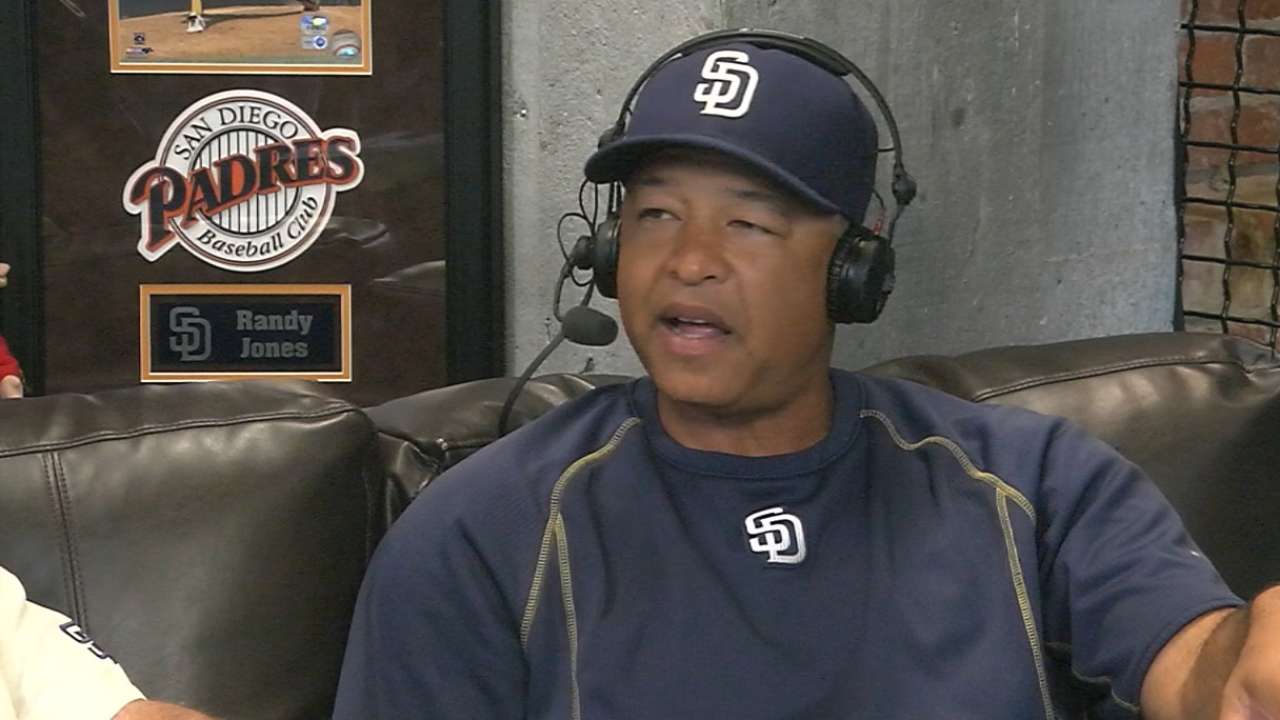 Padres bench coach Dave Roberts stopped by Padres Social Hour on Thursday before the final home game of the 2015 season to discuss his upbringing in San Diego and his recent election to the Breitbard Hall of Fame at the San Diego Hall of Champions.
Roberts, who a former outfielder who played for the Padres during the 2005 and '06 National League West championship seasons and has served as a coach for the Friars since 2011, was pleasantly surprised to find out about his induction.
"It was a surprising honor," Roberts said. "But you know, I have my roots here. I played high school football here, then I went to UCLA and then came back to play for the Padres, and subsequently coach for the Padres ... I've kind of entrenched myself in the community here, and it has been a huge honor."
Roberts will be inducted in February 2016, which of course, presents not only the year of his induction but also a new year for the Padres. With the end of the season approaching and a new season seemingly on the horizon, Roberts was open to discuss and reflect upon how the 2015 season played out for San Diego.
"I think that going into this season there was a lot of optimism, from management to ownership, and ... I was just as excited as anybody," Roberts said. "Obviously, it didn't play out as we had envisioned, but that's the beautiful thing about this game -- you really never know. I think there's a lot of growth with players."
While this past offseason brought a lot of optimism to the Padres, Roberts was quick to note that sometimes it takes a little more to get to the very "last" game of the year.
"It's not that easy. There are some guys who had some really nice years, and there were some positives. But there are some things we have to clean up and become consistent. There are a lot of good pieces still here, but we can always try to get better."
It certainly cannot be ignored that 2015 didn't end exactly as the Padres might have hoped, but that doesn't mean that next year can follow suit. Roberts noted, 2016 has a lot of potential with what the team has right now.
"Absolutely," Roberts said. "We have a lot of potential still. I think we're not too far off from a postseason berth."
To hear more about Roberts' thoughts on 2015, his work ethic and "inability to sit down" during games and the steps needed to make the Padres even better than before, be sure to watch the entire interview in the video above. And for more interviews, highlights and Padres content just like this, check out padres.com/socialhour.