Astros' Core Four ready for postseason debut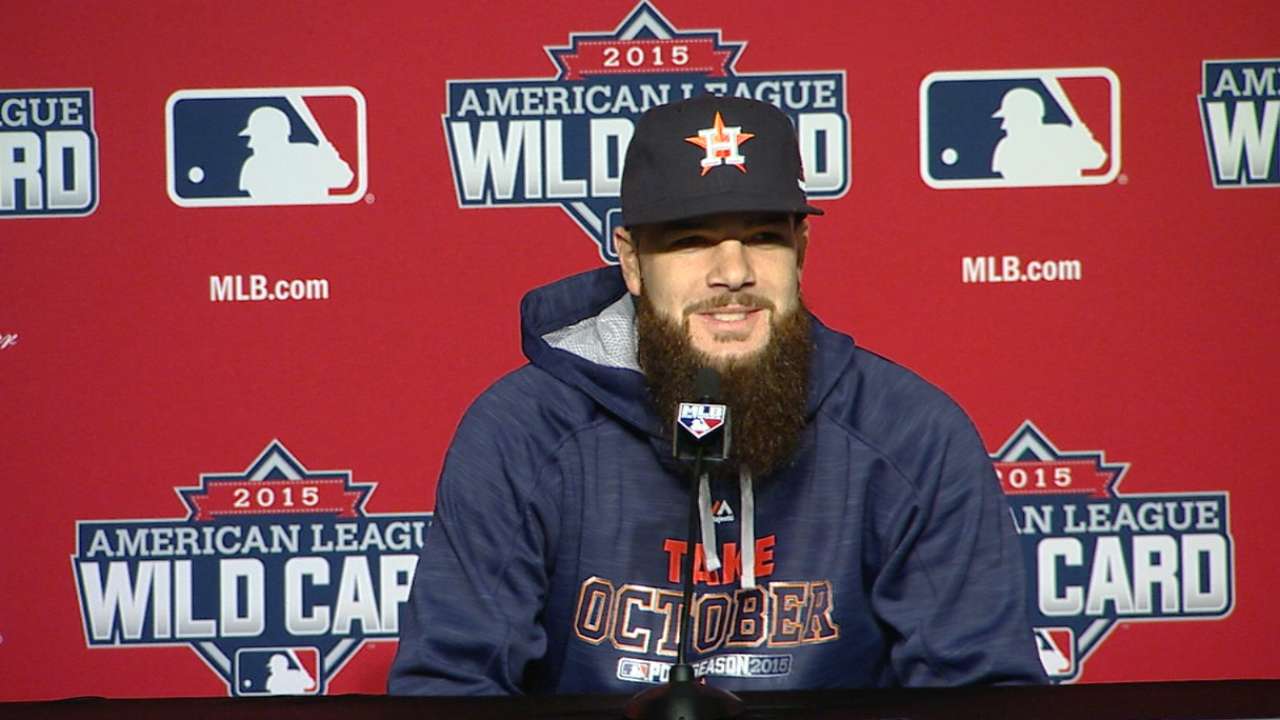 NEW YORK -- Jason Castro had played in 400 games prior to this season with the Astros, experiencing winning only 149 times. That doesn't even include the 2011 season, which he lost completely after tearing up his knee during Spring Training and subsequent season-ending surgery.
Simply put, the veteran catcher has seen a lot of dark times. That's what's going to make the bright lights of October baseball at Yankee Stadium so special. And the same holds true for pitcher Dallas Keuchel, second baseman Jose Altuve and utility man Marwin Gonzalez, all of whom are set to make their postseason debuts in tonight's 7 CT American League Wild Card game presented by Budweiser.
They're the Astros' version of the Core Four -- the great Yankees nucleus of Derek Jeter, Jorge Posada, Andy Pettitte and Mariano Rivera that won four World Series titles in five years. The Astros aren't close to that level, but they've come a long way since Castro, Keuchel, Altuve and Gonzalez got together.
"We had some pretty tough times over the past couple of years, but I think that hope was always kind of ahead, kind of realizing if we could stick it out, the direction we were heading was going to be a good one," Castro said. "It was just how long would it take. I think that hope and the trust in the vision in what we were kind of building towards kept it a little brighter, I guess."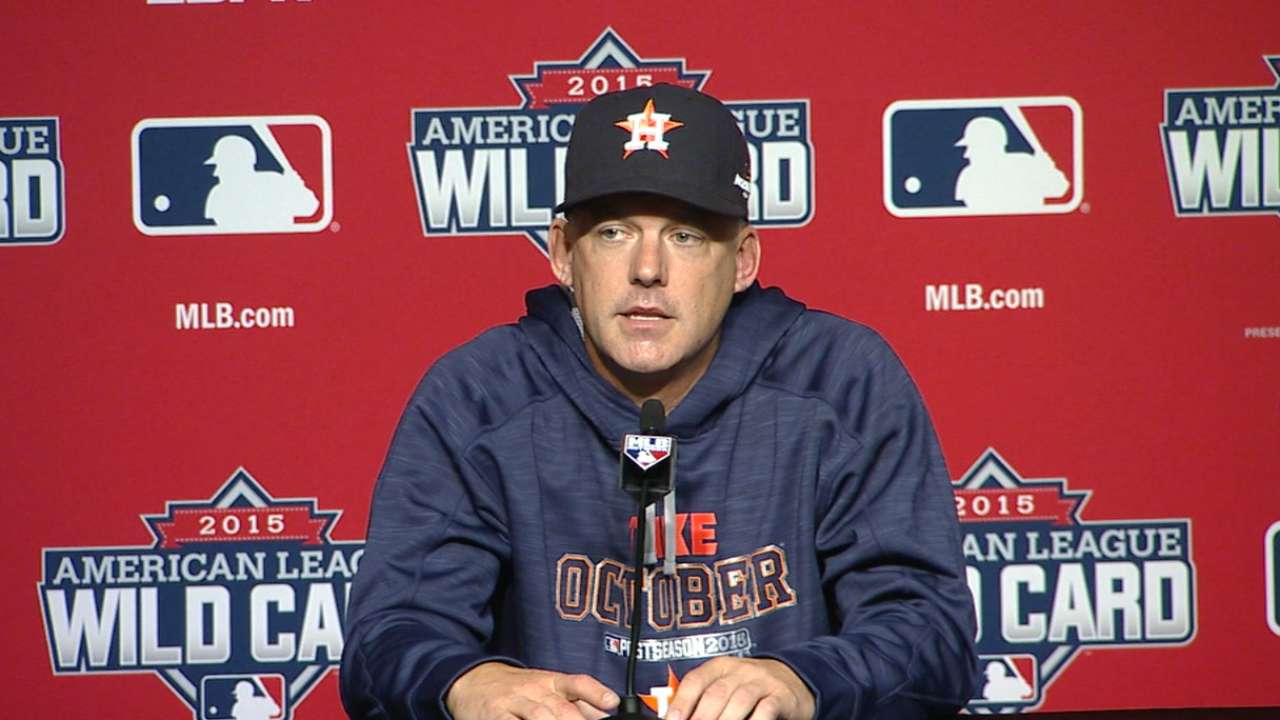 Castro, a former first-round Draft pick, made his big league debut on June 22, 2010, against the Giants. Altuve burst onto the scene a year later, and Keuchel a year after that. Gonzalez was acquired late in 2011, only hours after Jeff Luhnow was hired to be the general manager, and made his debut in 2012.
"They've been through the ups and downs, especially the downs in those early years, and they believe we would eventually get there, and it's great for them they're having a chance to experience this," Luhnow said.
Every player who was in the starting lineup when Castro made his Major League debut was eventually traded as part of the Astros' rebuilding process. Castro watched a veteran team get torn down and had a front-row seat for the rebuilding process to come.
"It's been a great experience to be able to be a part of the whole process and see the whole thing all the way through," Castro said. "It's been great. Personally, having gone through a lot of injury stuff and overcome that, and having been with a number of these guys who have been through it also with me, it means a little bit more. I guess it's just satisfying to know that we had taken our lumps a little bit and seen it through to the other side."
Altuve frequently would mention the playoffs as a goal the last few years, but only this year did those words not ring hollow.
"It's hard to believe we did it and turned it around that quickly, but at the same time, we feel proud of ourselves because we knew we've been working really hard and playing 100 percent every time," he said.
Brian McTaggart is a reporter for MLB.com and writes an MLBlog, Tag's Lines. Follow @brianmctaggart on Twitter and listen to his podcast. This story was not subject to the approval of Major League Baseball or its clubs.