5 reasons Pirates will win World Series
Power arms in rotation, bullpen can fuel postseason run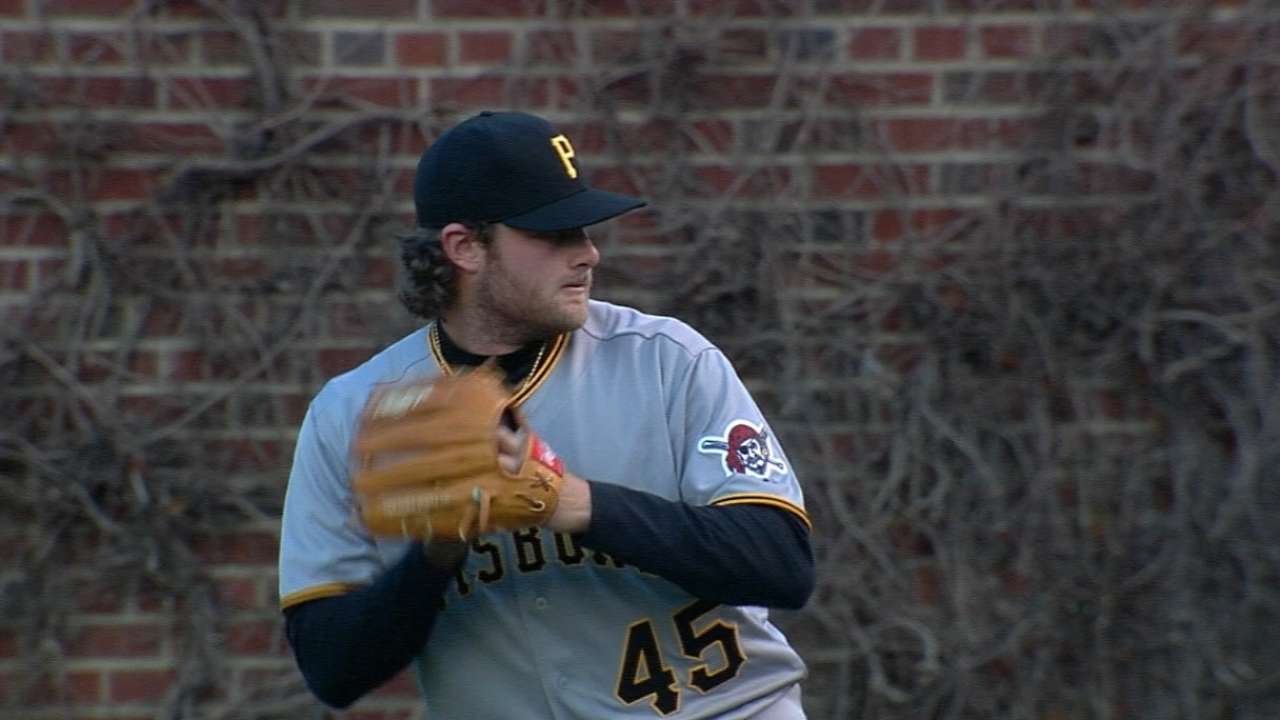 Pirates manager Clint Hurdle's advice to individual players -- "If you just focus on being good and you're good long enough, you can turn out to be great" -- can also apply to the collective.
At the end of their third consecutive trip to the postseason, the Bucs could be the team accepting the World Series trophy from Commissioner Rob Manfred. Here's why the Pirates, who will face the Cubs at PNC Park on Wednesday in the National League Wild Card Game presented by Budweiser, live on TBS at 8 p.m. ET, could win the World Series.
Big pitching arms
Power pitching is considered the biggest postseason weapon, and the Pirates have the best power tandem in their history in Gerrit Cole and Francisco Liriano, two 200-strikeout pitchers in one rotation. They've had only five of those all-time, and a third is A.J. Burnett, who may no longer be regarded a pure power pitcher but can still rack up K's with his curveball.
And the big arms pitched up to the competition, just as the Bucs seemed to play up to it. That trio's collective record against .500-plus teams: 22-9.
• Dress like the Pirates this postseason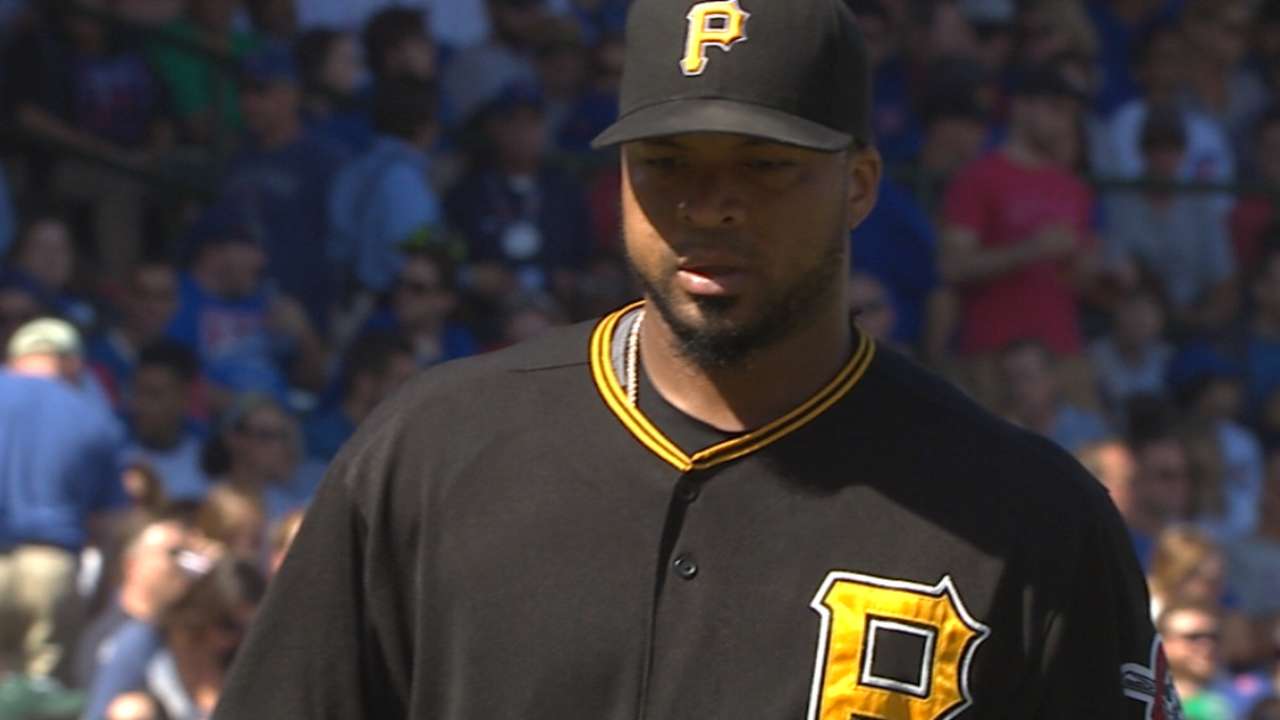 Deep bullpen
Another "must" in the modern game, and the Pirates' bullpen is the best both statistically -- collective 2.67 ERA -- and effectively. The team won 98 games, matching the franchise's third-best ever, without a single complete game by a starter, so relievers had a hand in more wins than ever before in club history. With Tony Watson and Mark Melancon at the end, the Bucs were 38-4.
Melancon's club-record 51-save season made it easy for Joakim Soria to shelf his own 202 career saves and accept a midgame role, building a bullpen bridge that can span all the way to a World Series title.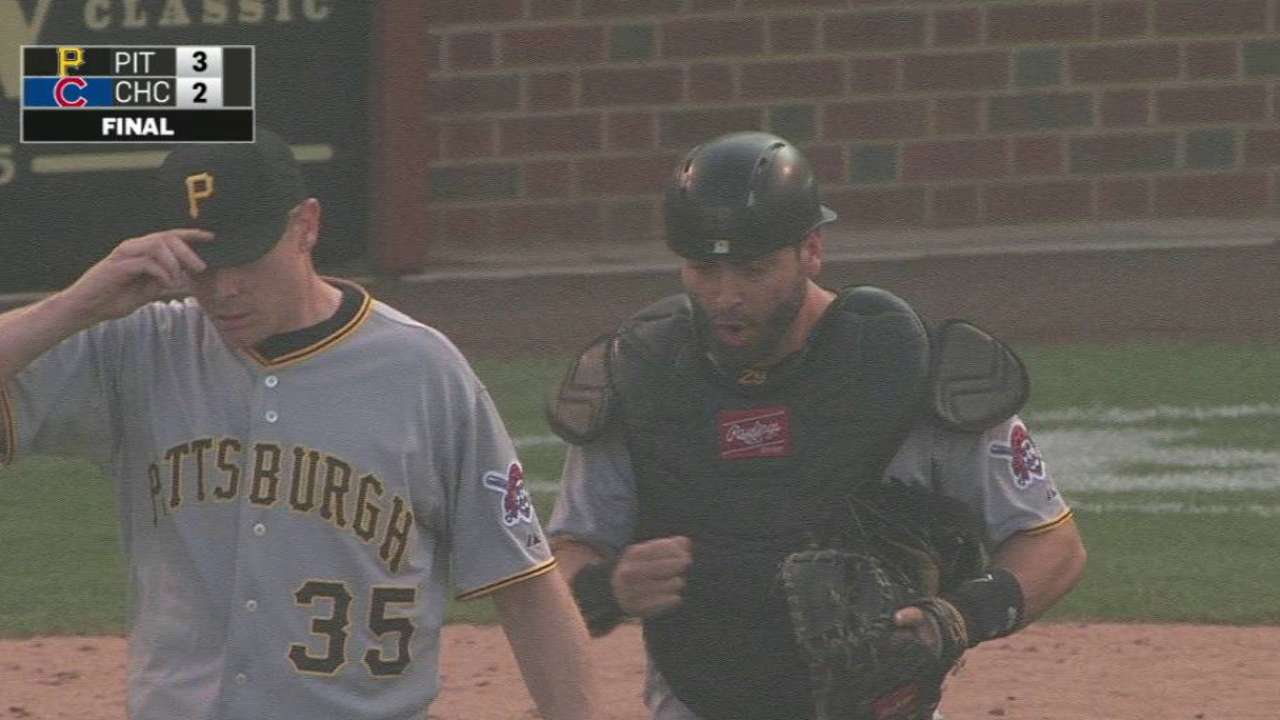 Andrew McCutchen
In any given series, on any given day, he could be the best all-around player on the field. And even when it's not the delivery, it could be just the threat of it. He drove in one run in the final 14 games as clubs ran from him, yet the Pirates won 10 of those. Their lineup is deep enough now to take advantage of his walks, or "free 90s."
Still, the Bucs obviously prefer for Cutch to be involved. "The longer he goes without doing some damage, the closer he's getting to doing it," Hurdle said. McCutchen will be going off at the perfect time.
Pedro Alvarez
The Bucs' most polarizing player could again be their top prime-time producer. He did it in 2013, rising to the occasion by driving in a run in each of the six postseason games, with seven RBIs total.
He collected eight homers and 22 RBIs against all the teams the Bucs could encounter this postseason, so he has a comfort level against their pitchers. Balancing his power with his risky first baseman's glove could be Hurdle's biggest daily quandary.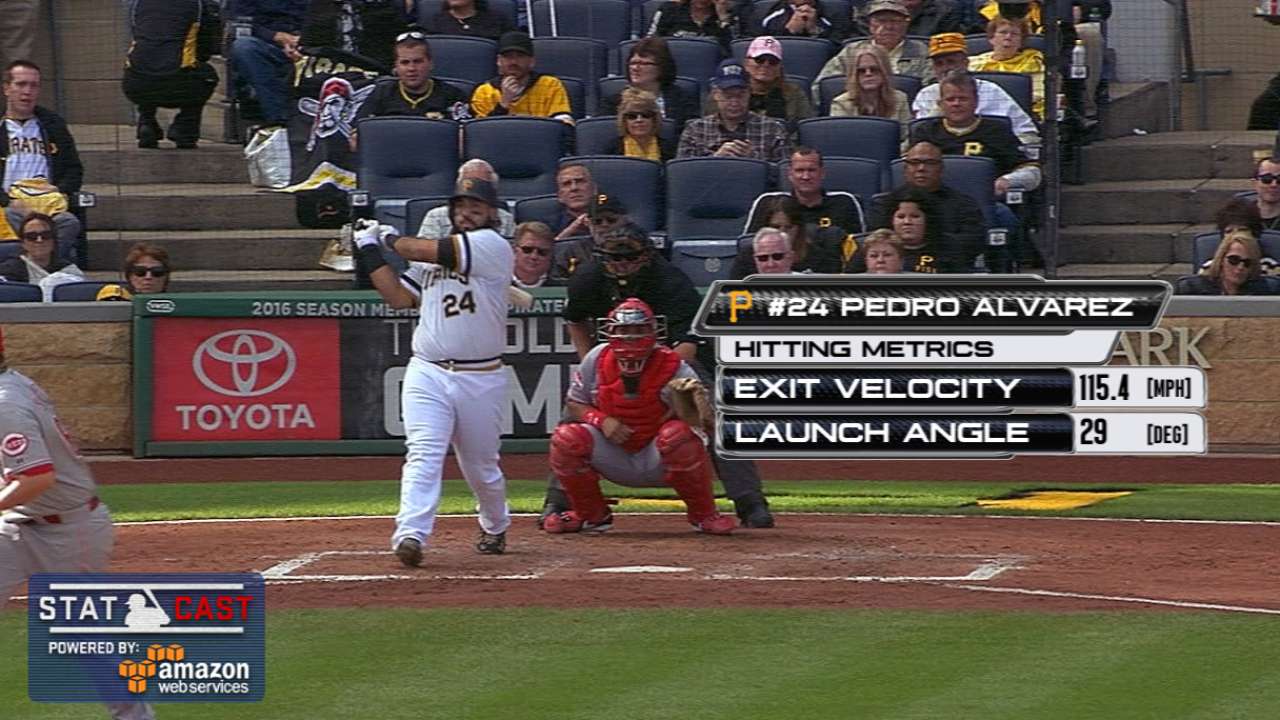 Hey, they always win the Classic
It's true: The Pirates have not lost a World Series since 1927 -- to the famed Murderers Row Yankees. They haven't been in one since 1979, but if they're in it, they win it, as they did also in '60 and '71.
Tom Singer is a reporter for MLB.com and writes an MLBlog Change for a Nickel. He can also be found on Twitter @Tom_Singer and on his podcast. This story was not subject to the approval of Major League Baseball or its clubs.