5 reasons Royals will win Fall Classic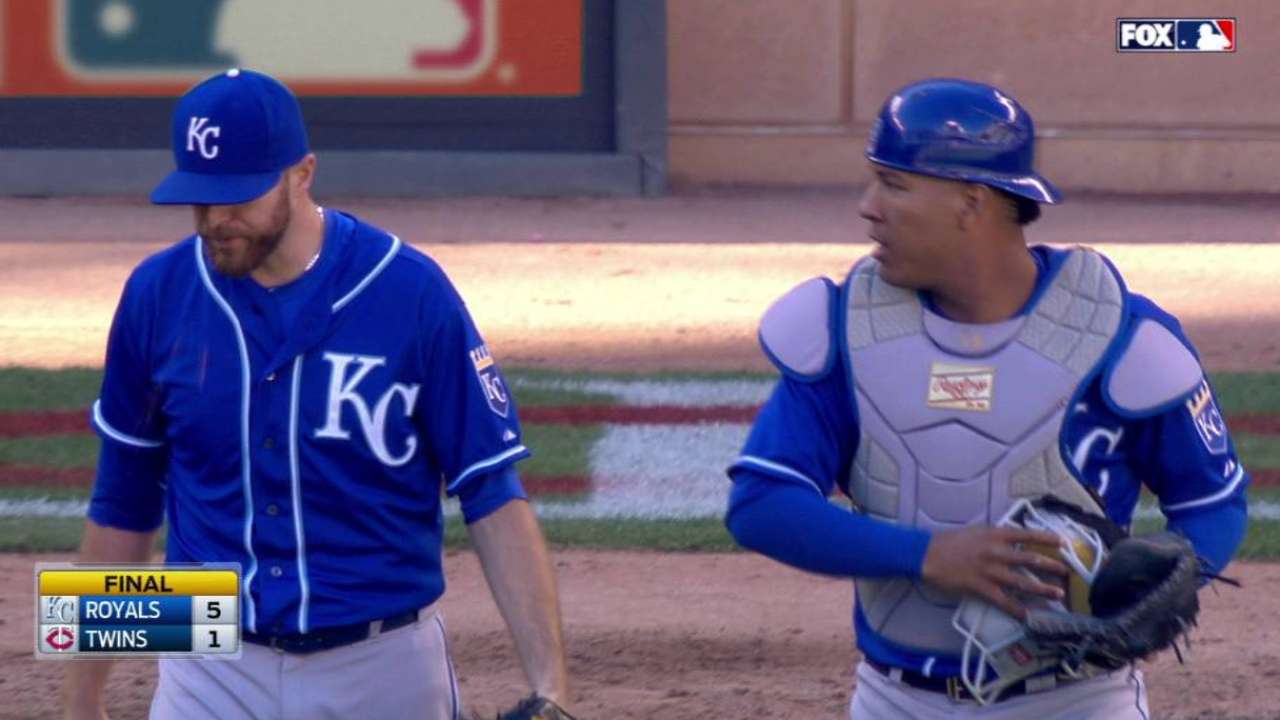 KANSAS CITY -- Way back in Spring Training, manager Ned Yost marveled at the focus of his 2015 Royals.
"This isn't a group that was satisfied with last season," Yost said then. "It isn't a bunch of guys just happy to have gone to Game 7 of the World Series. This is a group that is focused on going back to the World Series and winning it all. They are a confident group."
Indeed, the Royals were as confident as they were talented as they rolled through the regular season and blew away their American League Central opponents en route to their first division title in 30 years. They will open the AL Division Series against the AL Wild Card Game winner on Thursday (6:30 p.m. or 7 CT, FS1). And now the mission is clear: Get back to the World Series and win it all.
Unfinished business.
Here are five reasons why they can win it all:
1. Wade Davis and the bullpen
Sure, the team lost Greg Holland, who was shut down for the season because of an elbow ligament tear, and that is a tough loss. But what other team has a guy like Davis, arguably the best relief pitcher in baseball, as a fill-in for your closer? Davis takes over to close out games, and Yost still has AL Comeback Player of Year Award candidate Ryan Madson and flame-throwing Kelvin Herrera to set up Davis. There is plenty of depth behind them, including former starter Danny Duffy, who has excelled in his new role in the bullpen.
"With all those guys in the 'pen," one rival scout said, "they can reduce a game to a five- or six-inning game. If they have the lead, it's checkmate."
2. Deeper lineup
It's no secret that the 2014 Royals struggled to score, finishing ninth in the AL in runs. This year's version features a deeper lineup with more power and more run potential, especially with the midseason addition of Ben Zobrist. The Royals finished the regular season sixth in the league in scoring and had 44 more homers than last year's team. Zobrist, Alex Gordon, Lorenzo Cain, Eric Hosmer, Kendrys Morales, Mike Moustakas and Salvador Perez can all hurt opponents with the long ball.
"It's not the Blue Jays' lineup," said a rival scout, "but it can be dangerous."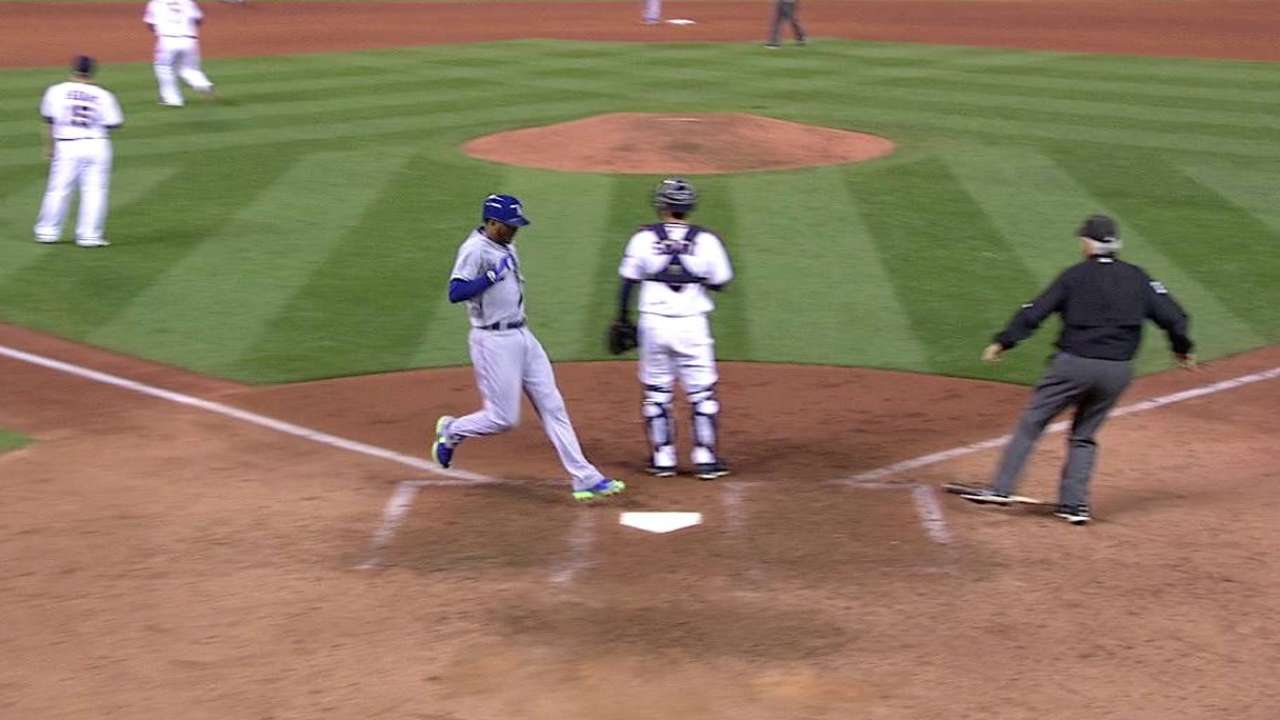 3. The Johnny Cueto factor
OK, so maybe he hasn't been the sensational No. 1 guy that general manager Dayton Moore and the fan base envisioned when Kansas City acquired him before the non-waiver Trade Deadline. But Cueto posted three quality starts in his final four outings and is a veteran who knows how to get hitters out. Remember, for all the talk of the James Shields factor last season, Shields won only one postseason game and gave up 11 runs in 14 innings in the AL Championship Series and World Series. That's a pretty low bar for Cueto to beat.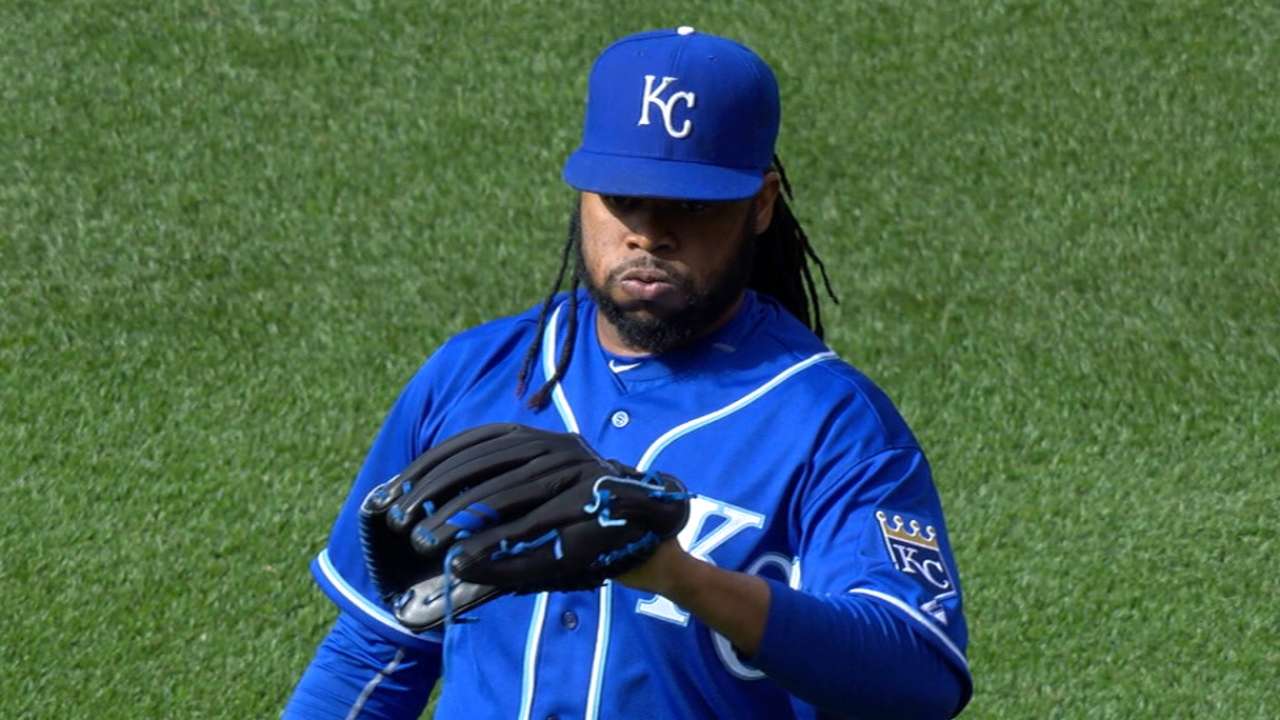 4. Defense
The Royals showed the world what great defense can mean to winning postseason games last October. Kansas City boasts Gold Glovers to potential Gold Glovers everywhere from left fielder Gordon to center fielder Cain to shortstop Alcides Escobar to third baseman Moustakas to first baseman Hosmer to catcher Perez. The Royals, with 52 runs saved this year according to Baseball-Reference.com, were the best defensive team in the AL.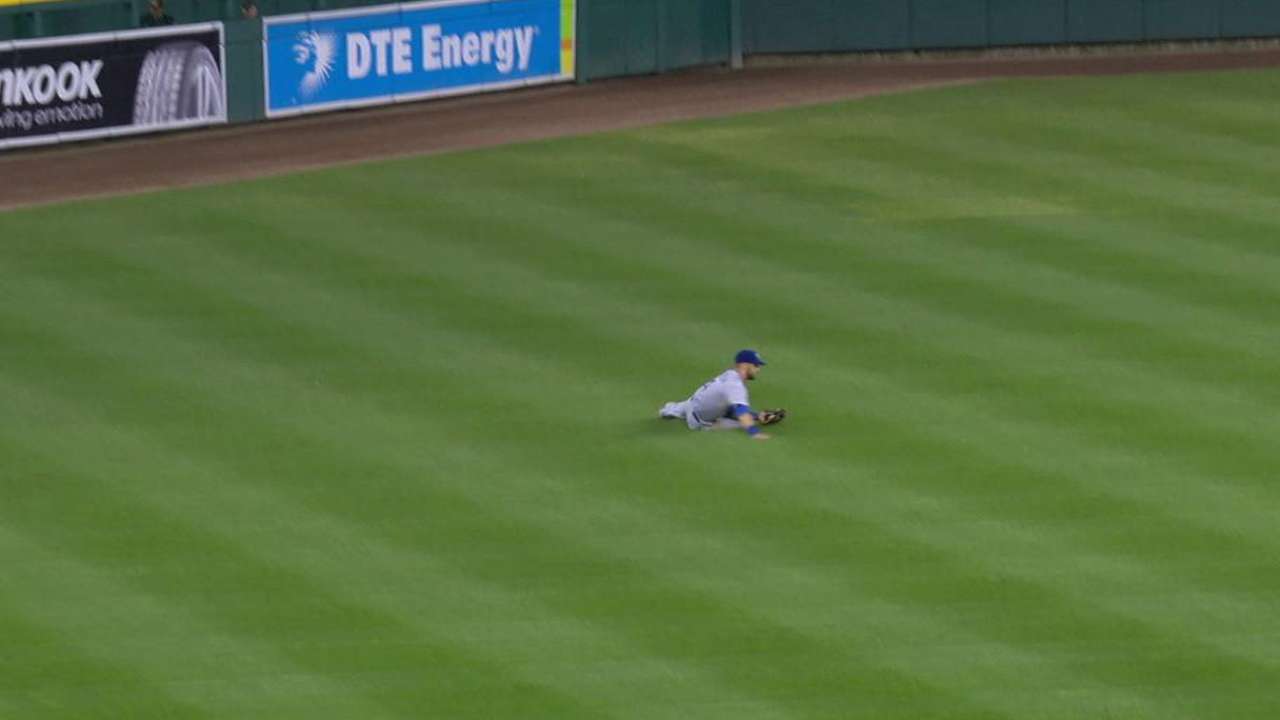 5. Yost
Surprised? You shouldn't be. Yost has done a terrific job handling the makeup of his team through last season, last postseason and the regular season in 2015. He listens more to his coaching staff, he's less reluctant to making changes in the batting order and he is less rigid handling his bullpen.
Jeffrey Flanagan is a reporter for MLB.com. Follow him on Twitter at @FlannyMLB. This story was not subject to the approval of Major League Baseball or its clubs.