Yanks rookie Bird unfazed by playoff pressure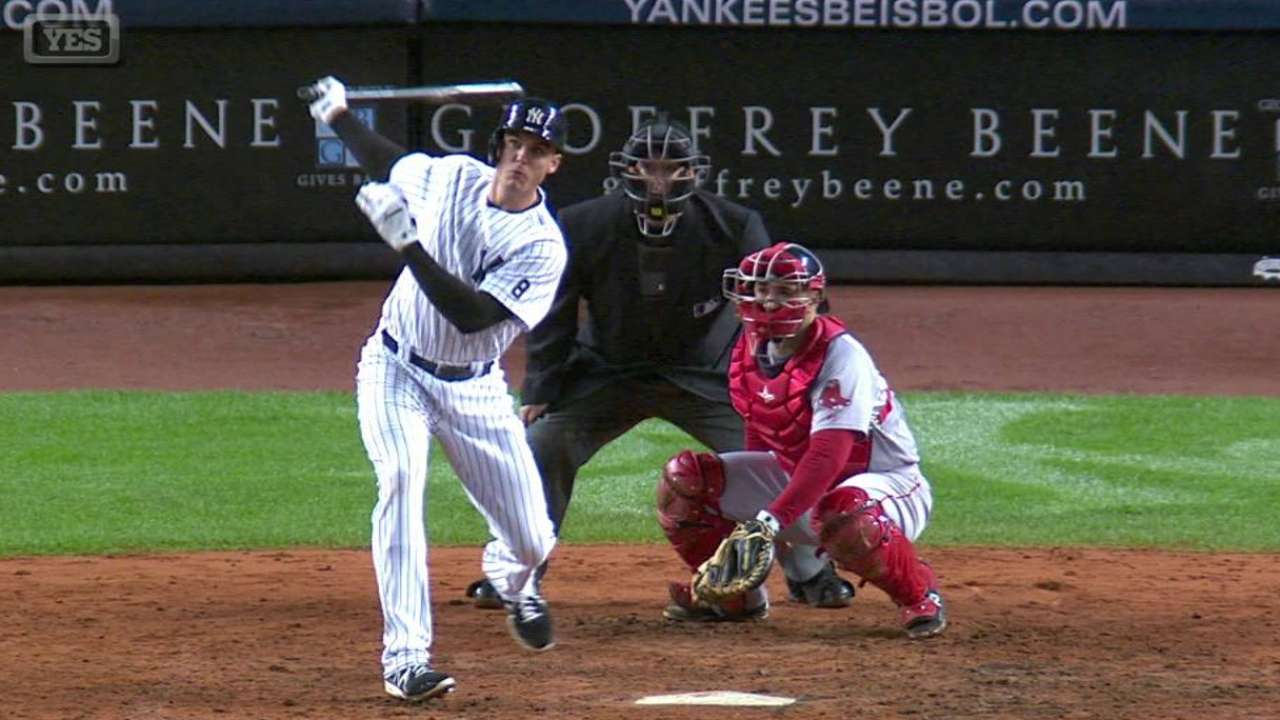 NEW YORK -- Greg Bird had only ever seen a champagne celebration on his television. Over the years, the Yankees rookie had watched players across the league go wild -- spraying each other emphatically with bubbly -- but he'd never participated in the festivity himself.
That changed Thursday, when the Yankees clinched a spot in the American League Wild Card Game presented by Budweiser, a game in which they will play host to the Houston Astros tonight (8 ET on ESPN). For the first time, the 22-year-old experienced what he's seen so many times before -- yet it was a celebration that surprised him.
"It burns. Everyone says [that]," Bird said on Thursday of the champagne. "I didn't know that until today. I just never knew it. I thought the goggles thing was for corks. I didn't know it burned. I just never put two and two together. That was the most surprising thing.
"It burns. It burns bad, too."
But while Bird might have been new to the chaos that took place Thursday night in the Bronx, he's proven he's well established within this Yankees team.
The first baseman made his Major League debut on Aug. 13 in Cleveland as the Yanks' No. 4 prospect. Four days later was the day Mark Teixeira fouled a ball off of his right leg, an injury that made Bird the Yanks' everyday option at first. Now, with their postseason beginning tonight, the Yankees are thrilled that one of their untouchable prospects already has the experience that Bird does.
• Gear up for the Yankees' postseason run at MLB.com shop
With a .261 regular-season average, 11 homers and 31 RBIs in 46 games (42 starts), Bird could be a major difference maker for the Yankees moving forward.
"The word for Bird is professionalism. He just seems like such a pro," said Yankees general manager Brian Cashman on Sept. 11 when it was announced Teixeira was officially done for the year. "There's just no emotion. He's just cool, calm and collected. And that's pretty impressive. You're born that way, I think. You just don't see it in 22-year-olds. That will serve him well in a market like this."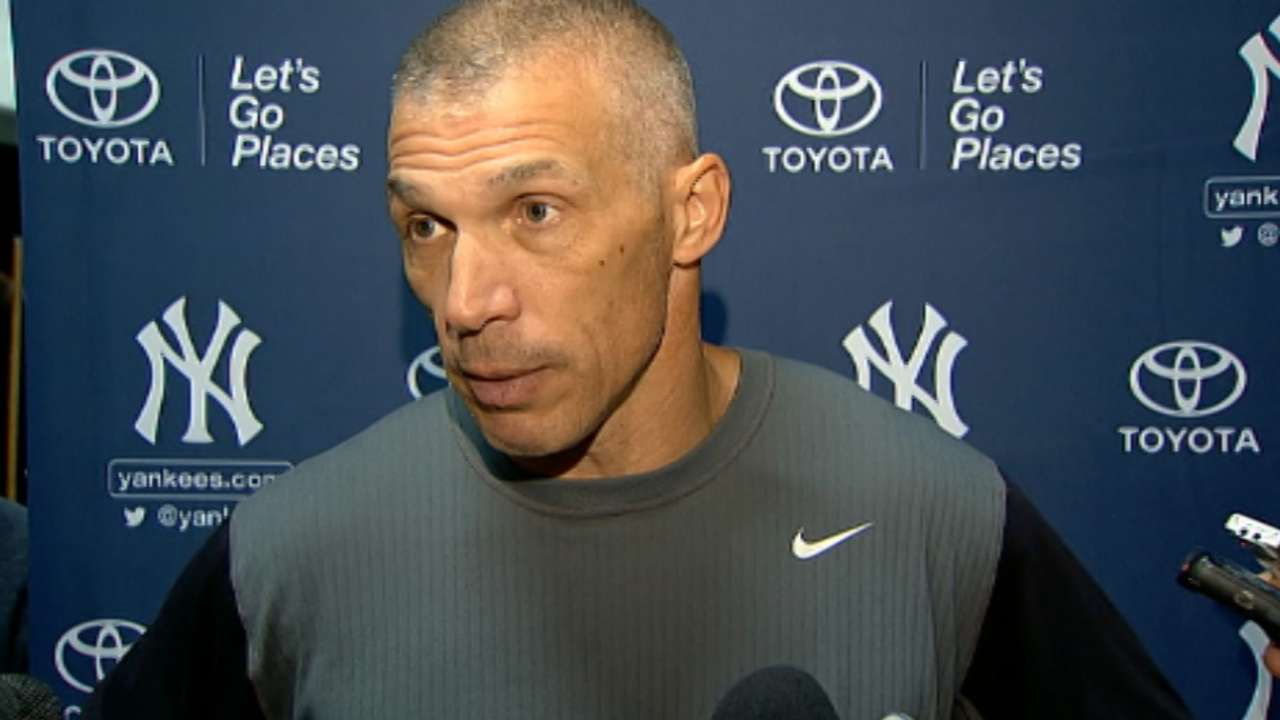 Perhaps it will serve Bird well when the lights illuminate Yankee Stadium at 8 ET tonight, too.
Ever since Bird was called up to Triple-A Scranton/Wilkes-Barre from Double-A Trenton in July, he has been living out of a suitcase, packing up all of his belongings with him every time the team takes the road. Since he's been in New York, he's changed hotels a plethora of times with the UN summit, the Pope's visit and other events in the city. Currently he's in White Plains.
But the entire time, Bird has stayed unfazed. He sees this postseason push as an opportunity, and though there's no guarantee his left-handed bat will be in the lineup against left-handed Dallas Keuchel, the Yankees seem to trust their homegrown product.
"The playoffs are always surreal. I don't think you can ever get too content with being there, or used to being there," Bird said Monday. "If you would have asked me in the beginning of the year [if I would be in New York], I would have said, 'Who knows?' but it's definitely something I wanted to be a part of.
"This is where you want to be, and it's where I want to be. It's going to be a lot of fun."
Grace Raynor is an associate reporter for MLB.com. This story was not subject to the approval of Major League Baseball or its clubs.