Rookies poised to make history this October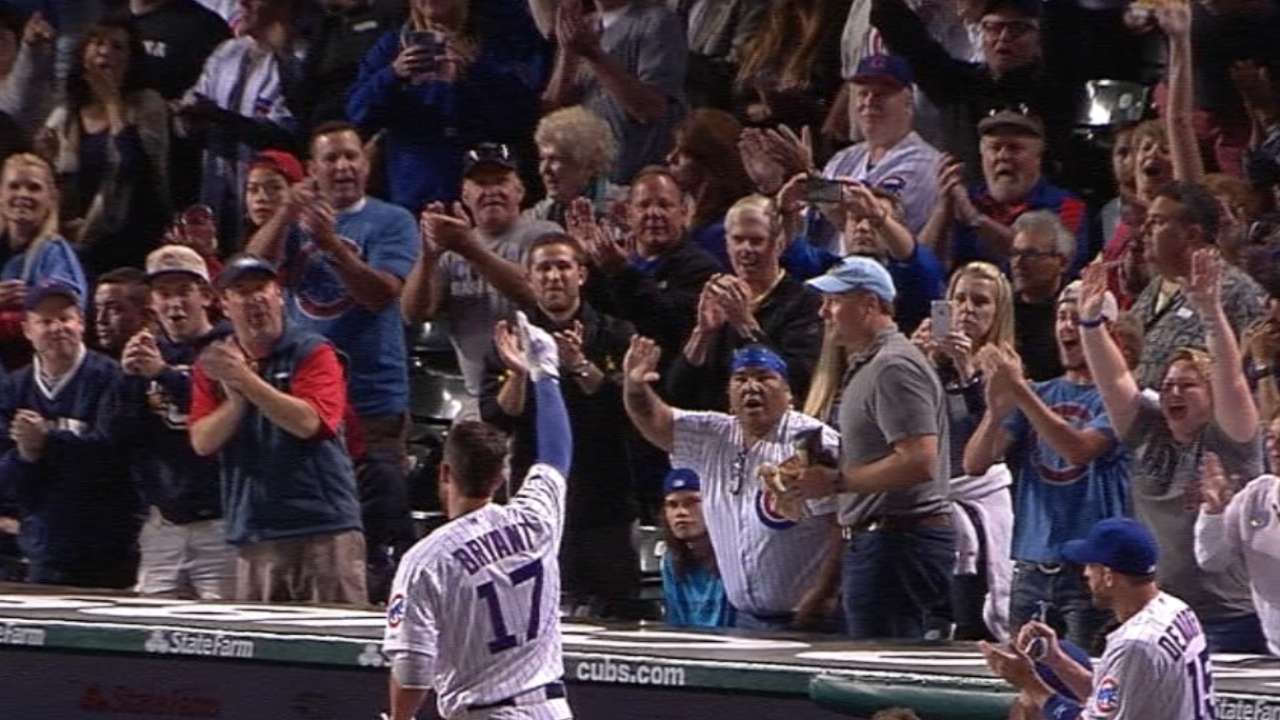 Never before have rookies factored so prominently into postseason runs, either in terms of overall games played or production.
In a year dominated by rookies, it's only fitting that first-year ballplayers figure to play key roles in both the American League and National League Wild Card Games presented by Budweiser on Tuesday and Wednesday, respectively.
The apparent youth movement has already resulted in a number of regular-season rookie records being set across the Majors in 2015 -- and clubs will now turn their sights toward taking down postseason records.
"I think the best thing about the game was that we have so many young players," Commissioner Rob Manfred said this summer. "Kind of our next generation of stars, and they really showed up."
Here's a look at some of the history already made by rookies this season, as well as some of the marks they will aim for this postseason.
• The Cubs are just the fourth team to make the postseason while having at least three rookies appear in 100-plus games, joining the 2005 Braves, 1983 White Sox and '49 Yankees. The Yankees went on to win the World Series, while the Braves and White Sox were each eliminated in their respective opening-round series.
• That said, none of those other three teams relied on their rookie trios for nearly as regularly as the Cubs did in 2015. Kris Bryant, Addison Russell and Jorge Soler combined to start 379 games for the Cubs this year, while none of those other trios combined to start more than 299 games in their respective seasons.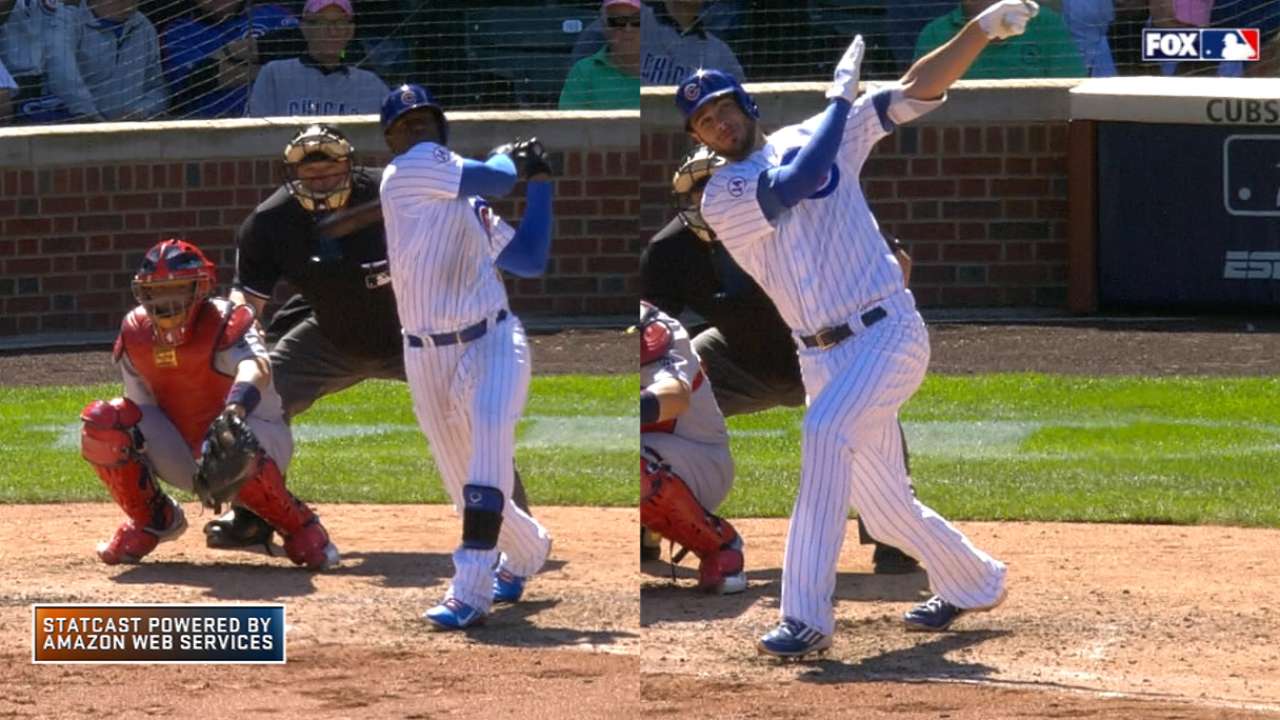 • Keep in mind that the Cubs also received contributions from 22-year-old rookies Kyle Schwarber (69 games) and Javier Baez (28 games), as well as 23-year-old Arismendy Alcantara (11 games). Together, the Cubs had a combined 502 games played by hitters 23 years old or younger. That number is not only the most in the Majors this season, but it is also the most games played by hitters 23 years old or younger for a postseason qualifier during the Wild Card era.
• The youth movement isn't just limited to the Cubs, however, as this year's postseason qualifiers combined for 1,855 games played by hitters 23 years old or younger. That shatters the previous record of 1,660 such games played, set by last year's 10 playoff teams.
• The rookies on this year's 10 postseason clubs have combined for a Wild Card-era record 266 home runs. That number easily exceeds the total hit by the rookies on postseason clubs from each of the last two seasons combined (197) and shatters the previous record of 181, set in 2012. It's not just a matter of more teams qualifying for the postseason in recent years either, as the average of 26.6 rookie home runs per postseason team is also a Wild Card-era record, surpassing the previous record of 19.4, set in 2007.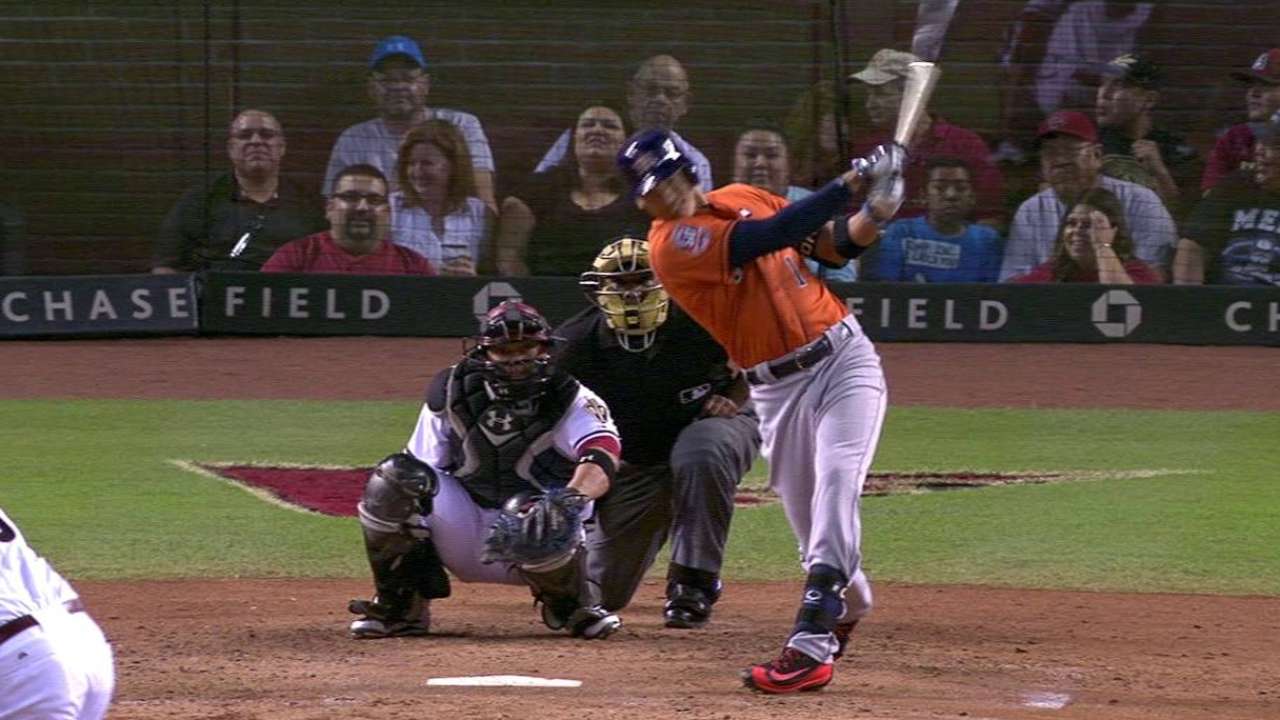 • Two key contributors to that record were Cubs third baseman Bryant and Astros shortstop Carlos Correa. Along with being Rookie of the Year candidates in their respective leagues, each player set a new franchise record for most home runs by a rookie. Bryant finished with 26 homers to pass former record-holder Billy Williams, while Correa teed off for 22, despite not making his debut until June 8.
"It is crazy," Correa said. "I haven't played a whole season yet in the big leagues. Next year, I'll have a lot of goals for next year and I'll be working really hard in the offseason to accomplish more things for the team and help the team, but we're focused right now on this run we're having."
• It's not just home runs, however, as this year's class of postseason qualifiers have received more all-around contributions from rookies than most in previous years. In fact, when considering cumulative WAR for rookie position players, this year's postseason clubs have four of the top 34 marks all-time -- including the top overall. The Cubs' 10.6 WAR from their rookies is the highest all-time, while the Cardinals (6.1 WAR) are tied for No. 17 on that list, the Dodgers (5.7) check in at 21st and the Astros (4.8) are one of three clubs tied for 32nd.
"It's pretty remarkable," Cubs starter Kyle Hendricks said last month of his rookie teammates. "You'd think they'd take a step back, but they keep hitting. It's fun to watch, especially for how young they are -- just coming up, to produce like this is unbelievable. It's fun to come to the ballpark every day and watch that."
• The four teams with a combined rookie position player WAR of 4.8 or higher is also a new postseason record. Prior to this year, there had never been more than even two teams in a single postseason whose rookie position players combined for a WAR of at least 4.8.
• With the regular season behind them, those clubs will now set their sights on tackling some postseason records. For reference, the team with the most plate appearances by rookies in a single postseason is the 2013 Cardinals, who received 127 plate appearances from their crop of rookies en route winning the NL pennant.
• As for the highest percentage of postseason plate appearances to come from rookies, that record belongs to the 2007 D-backs. Arizona's rookies accounted for 39.6 percent of the team's plate appearances between their NLDS sweep of the Cubs and their NLCS loss to the Rockies. The D-backs received plate appearances from seven different rookies that postseason, led by Chris Young (33 plate appearances), Mark Reynolds (29) and Justin Upton (19). The others were Jeff Salazar (11), Miguel Montero (8), Micah Owings (3) and Alberto Callaspo (2).
Paul Casella is a reporter for MLB.com. This story was not subject to the approval of Major League Baseball or its clubs.