Choo earns AL Player of the Month honors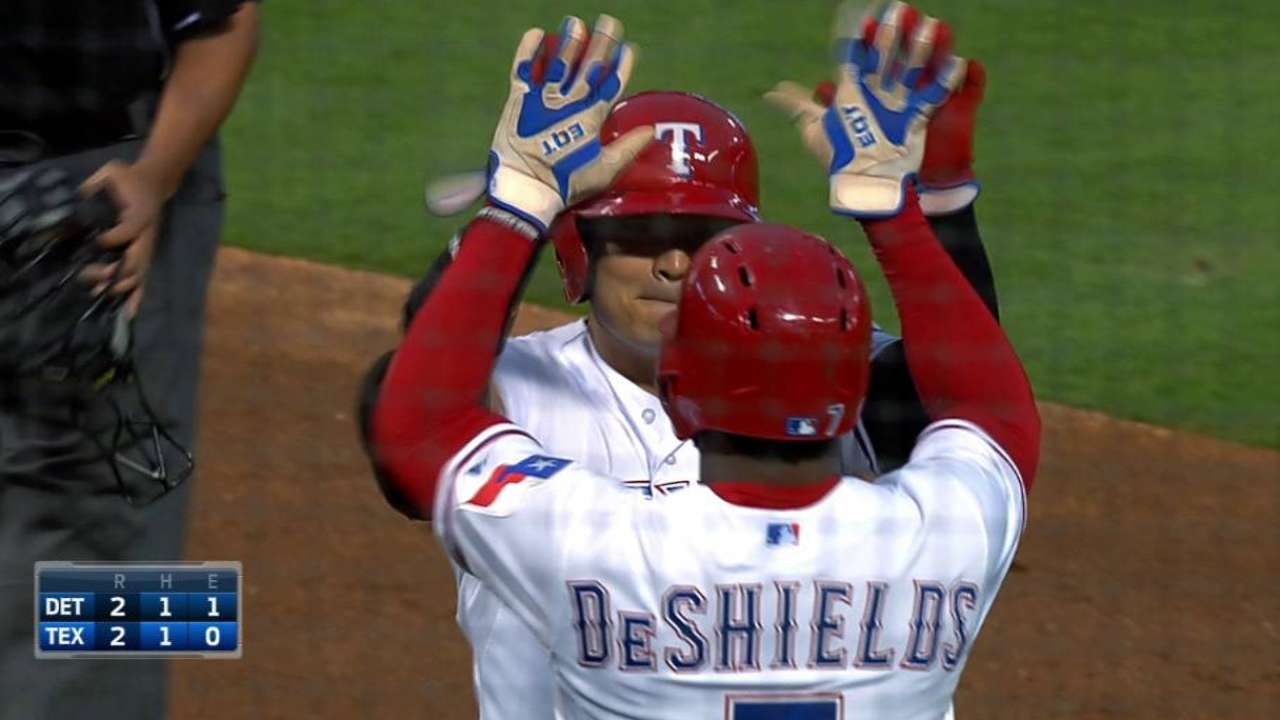 The Rangers finished their season as one of the hottest teams in baseball, and one of their hitters was rewarded for it on Monday. Shin-Soo Choo, who hit .387 with a .500 on-base percentage over his final 32 games in September and October, was named the American League Player of the Month.
Texas went 20-12 over its final 32 games to clinch the AL West, and Choo started all of those games. The 33-year-old had 46 hits and scored 30 runs in September and October, and he delivered 14 extra-base hits. Choo walked 24 times and slugged .613 in his last 32 games.
The veteran posted a pair of three-hit games in the first week of September, and he hit safely in 10 of the month's first 12 games. Choo posted four straight multihit games from Sept. 16-19, notching a .750 batting average and an .800 on-base mark in that span.
Choo had seven games with at least three hits over his final 32 games, and he hit safely in 11 of the season's final 12 games. Choo's batting average and on-base percentage were just .245 and .338, respectively, on Aug. 31, but his hot streak helped him finish with a .276 average and .375 OBP.
Choo scored in 21 of his team's final 32 games, and he registered seven games with multiple runs in that span. Choo went hitless in just six of his final 32 games, but in one of those games, he walked three times, and he appears to be peaking just in time for his second career trip to the postseason.
Choo previously played in the National League Wild Card Game with the Reds in 2013, and he wound up on the losing end despite delivering a home run and a hit-by-pitch in four plate appearances.
Spencer Fordin is a reporter for MLB.com. This story was not subject to the approval of Major League Baseball or its clubs.