Scherzer named NL POW to close season
Nationals' ace throws second no-hitter of 2015 in final start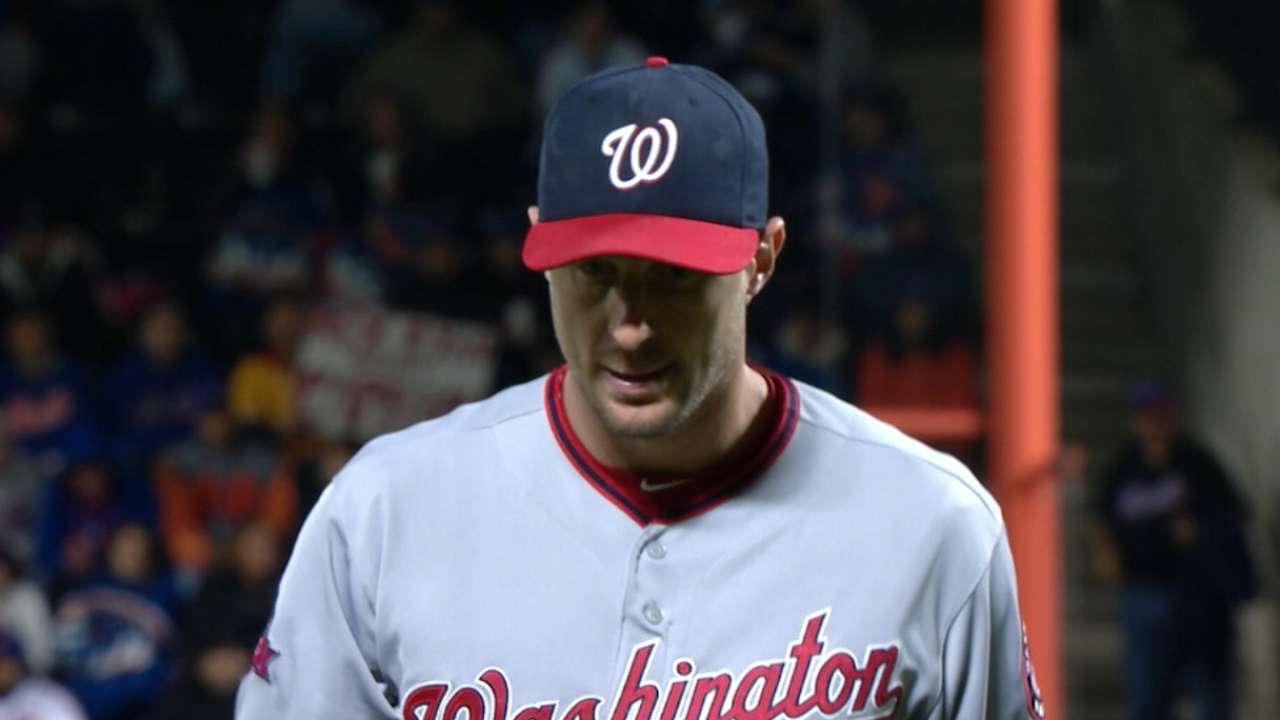 Max Scherzer's second no-hitter of the season has earned him the National League Player of the Week honors for the final week of the regular season.
It is the second NL Player of the Week award for Scherzer, who also won it on June 22 (and also won the AL Player of the Week on June 24, 2013, while with the Tigers). He was also named the NL Pitcher of the Month for May and June this year.
• Is Scherzer #AwardWorthy? Vote now for Best Starting Pitcher
In tossing his second no-hitter of the season in a 2-0 victory over the Mets on Saturday, Scherzer became the sixth pitcher to throw two no-hitters in the same season. Roy Halladay (2010, including one in the postseason), Nolan Ryan (1973), Virgil Trucks ('52), Allie Reynolds ('51) and Johnny Vander Meer ('38) are the others.
Scherzer struck out 17 on Saturday, a new Nationals record. It ties Nolan Ryan for the most in any no-hitter and set the record for most strikeouts in a no-hit, no-walk game.
In his penultimate start of the season last Monday, Scherzer beat the Reds with eight strong innings of two-hit, one-run ball, with a no-hitter through 7 1/3. He walked three and struck out 10. Scherzer finished the season with three straight double-digit strikeout games.
Joey Nowak is a reporter for MLB.com. Follow him on Twitter at @joeynowak. This story was not subject to the approval of Major League Baseball or its clubs.