ICYMI: Jankowski's HR highlights loss in Game 162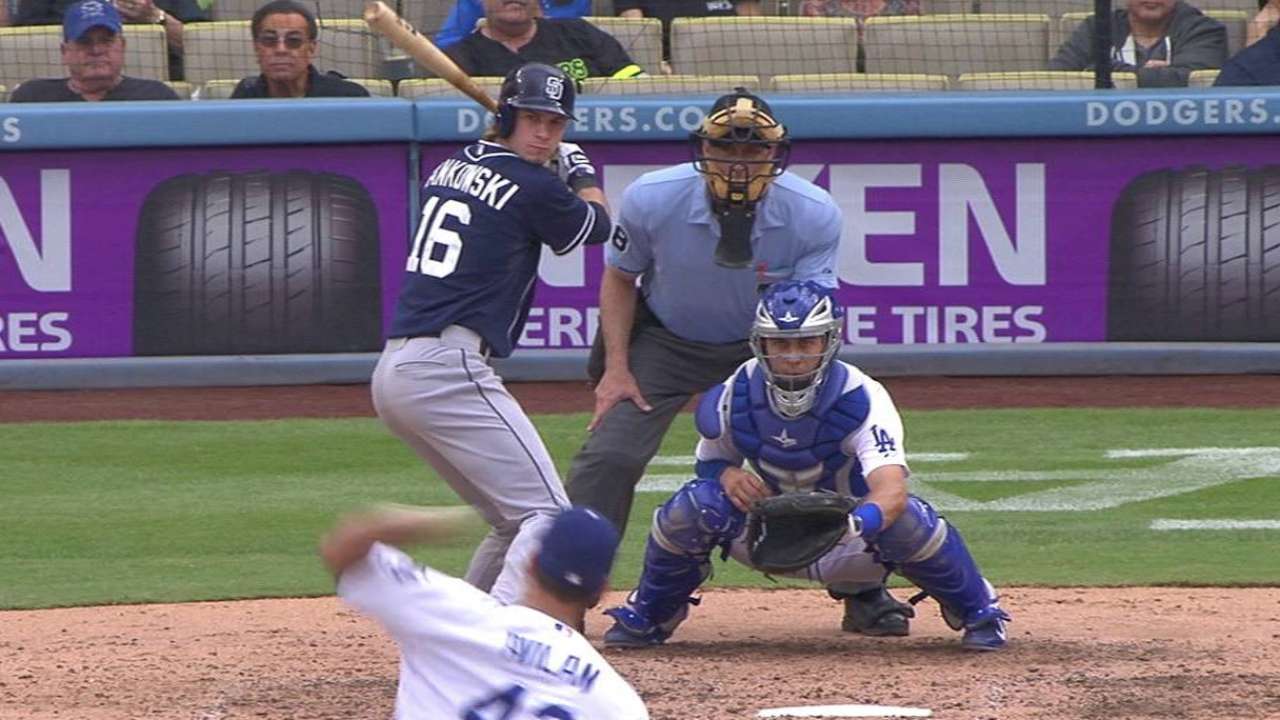 The Padres took the field on Sunday afternoon knowing that that game would be different for a number of reasons. This was mainly because it was the final game of 2015, and that's certainly something that bears on the minds of players who have been locked in a 162-game marathon for the past six months. For some players, it might have been their last time playing in a Padres uniform. For others, it was their last time seeing interim manager Pat Murphy as their skipper.
But for everyone there, that day it was simply Game 162 of 162.
While there is a certain sadness that can be associated with the final regular-season game of the year, the Padres still entered play on Sunday hoping to salvage a victory in their series and season finale with the Dodgers. Unfortunately, a victory for San Diego simply wasn't in the cards as the Friars dropped their final game of 2015 by a score of 6-3 to Los Angeles.
Lefty Frank Garces, who was given the start on Sunday, knew that he was merely one of many Padres pitchers who would take the hill that day as the team opted for a "bullpen day" that afternoon. Nonetheless, it was Garces' first start of his Major League career so he made the most of it. Garces surrendered two earned runs on two hits and two walks while also striking out two in the second inning against LA.
After Garces, five other relievers would take command of the hill, including Marc Rzepczynski, Bud Norris, Jon Edwards, Kevin Quackenbush and Nick Vincent. Edwards surrendered three earned runs on a pair of home runs, while Vincent also surrendered a run on a couple of base knocks. Rzepczynski, Norris and Quackenbush all posted scoreless frames while combining for 12 strikeouts between the five relievers. Including Garces' totals, the Padres pitching staff recorded 14 K's on the day.
For the Padres' offense, a myriad of hitters -- including pitcher Tyson Ross, who made a pinch-hit appearance in the seventh inning -- took to the plate on Sunday with rookie Travis Jankowski providing the offense at Chavez Ravine. Jankowski launched a three-run home run for his second homer of his career to pull the Padres within striking distance in the seventh, but outside of that performance, the Padres' offense scuffled against the Dodgers' pitching corps.
Melvin Upton Jr. enjoyed a multihit game at the plate after going 2-for-4 with his 12th double of the season while Derek Norris, Jedd Gyorko, Austin Hedges and Alexi Amarista all collected base knocks to close out the year as well. None of the Padres' pinch-hitters in Ross, Rocky Gale and Cody Decker were able to record a knock on Sunday.
With Sunday's loss, San Diego closed out its year with a 74-88 record (.456) and a three-game losing streak to the National League West Division champion Dodgers. The Padres will have a chance to try and get back on their horse against the Dodgers, however, in 182 days when San Diego faces Los Angeles for their home opener on April 4th, 2016.
In case you missed it, here are some highlights and stories that you might not have seen from the Padres' final game of 2015 on Sunday:
Padres post-game recap: Padres drop finale despite Jankowski's big blast
Garces strikes out Gonzalez in the 1st inning during his first career MLB start: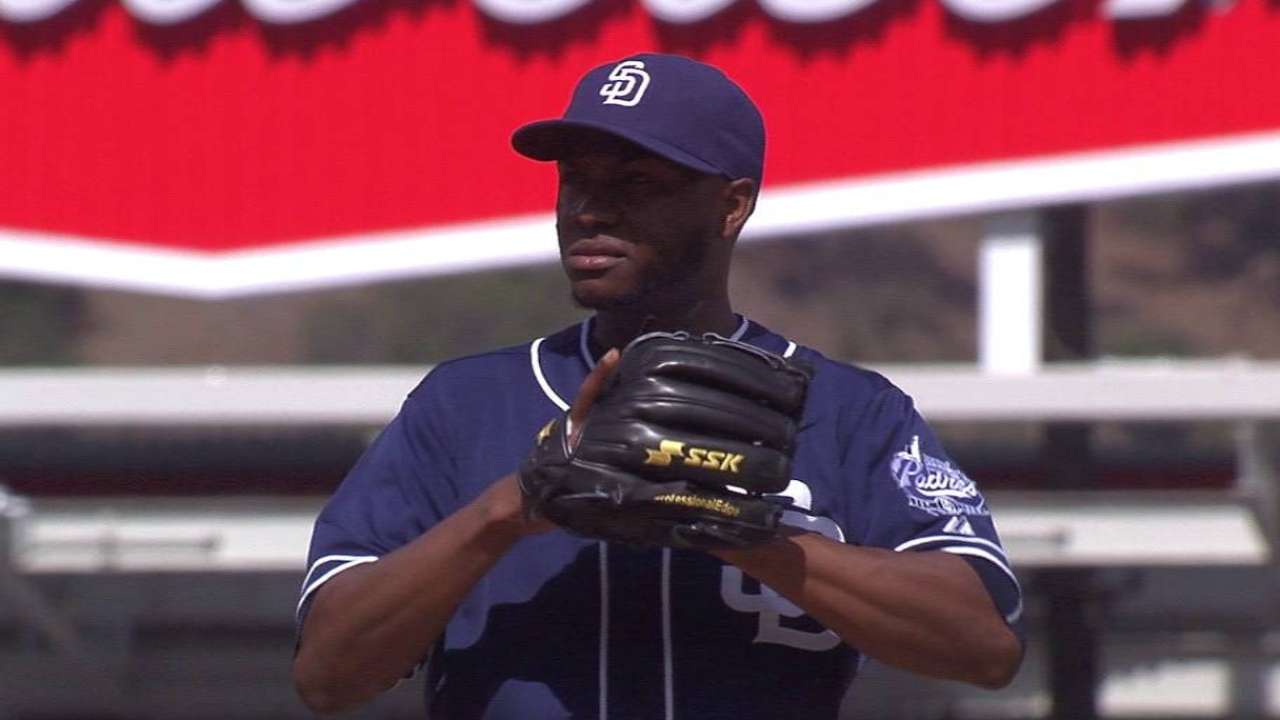 Solarte makes a nice grab of a line drive to double off Seager in the 2nd: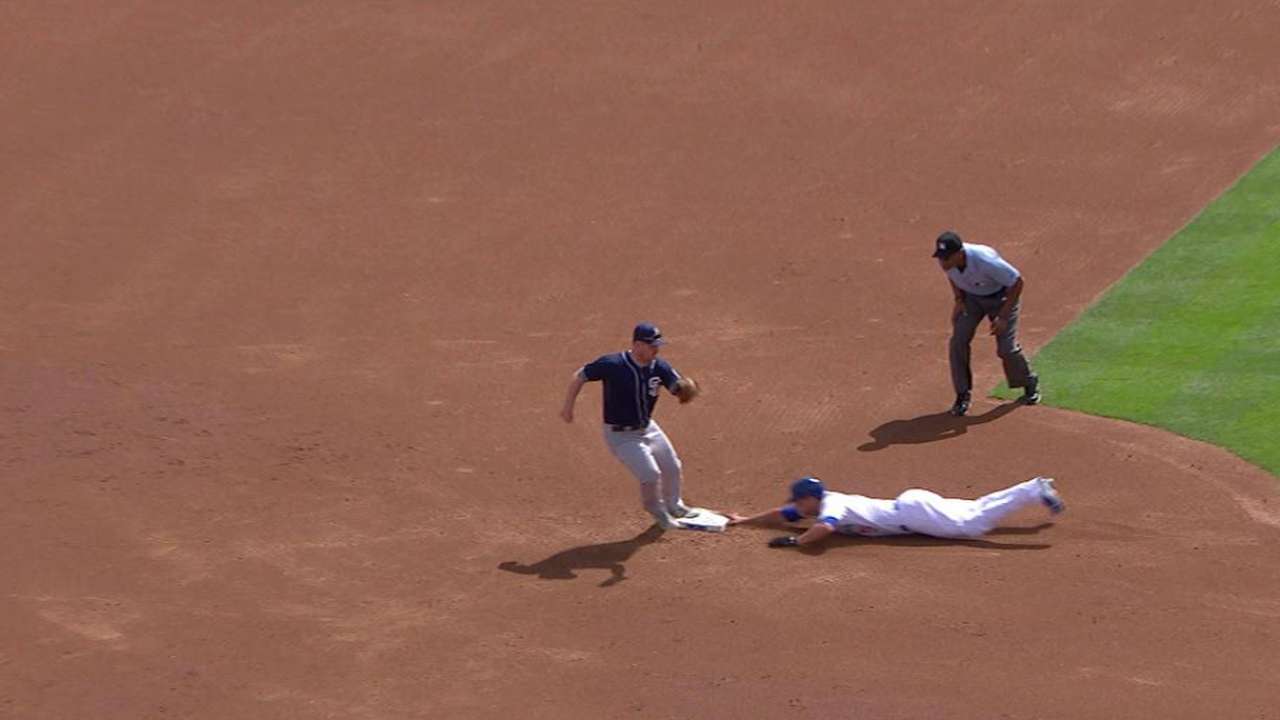 Jankowski's three-run homer puts the Padres on the board in the 7th inning: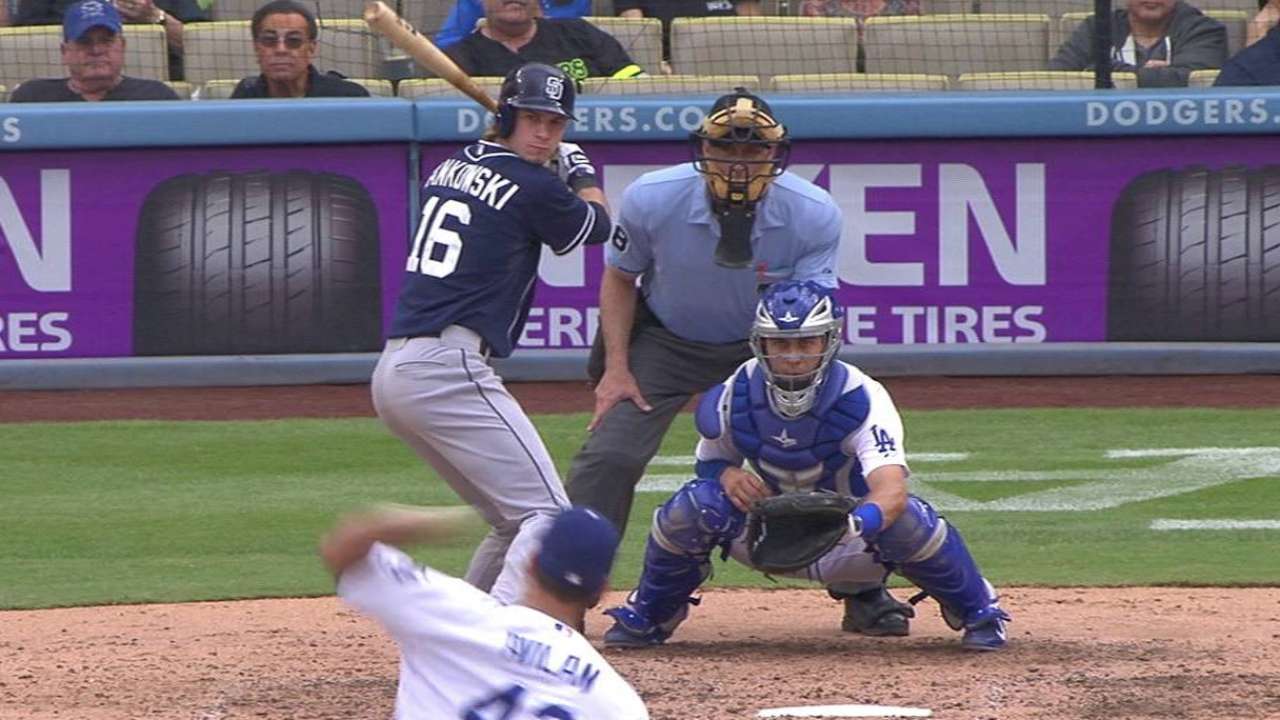 The day's top stories:
GM Preller seeks different San Diego skipper for 2016: Murphy won't return as Padres' manager
Success comes from chemistry, cohesiveness: Full year together could benefit roster in 2016
Murphy dissatisfied with his first year as manager: Murphy: Didn't get 'chance to be me' in 1st year
Notable Notes: Game Notes @ LAD (10.04) Padres Bullpen Takes the Reins in Final Game of 2015
Saturday's #ICYMI Recap: ICYMI: Erlin's quality start not enough in pitcher's duel
Looking forward to next season:
The Padres will be back in action for the 2016 home opener against the Los Angeles Dodgers at Petco Park on Monday, April 4th of next year. Before that however, the Padres will kick off Spring Training in Peoria, Arizona between February and March of 2016. The 2016 Spring Training schedule has not yet been released, although the 2016 regular-season schedule can be found here: Padres 2016 Schedule
Until then, keep an eye on the Padres as they look forward to what could possibly be another busy offseason. Be sure to follow the Padres on twitter (@Padres) and on Facebook to keep up to date with all of the Padres' offseason news and happenings. See you next season Friar Faithful, and go Padres!