Royals have decorated postseason history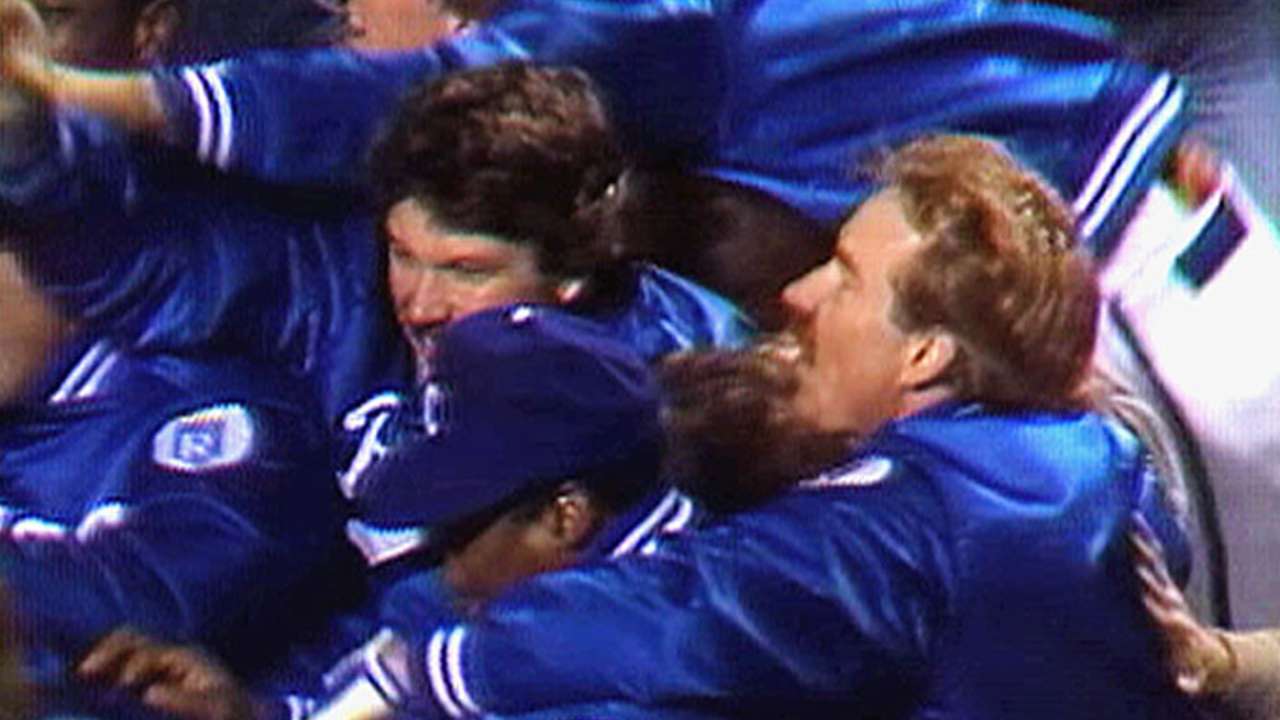 KANSAS CITY -- From the mid-1970s through the mid-1980s, the Royals were one of the model franchises in all of baseball, capped with a World Series title over the Cardinals in 1985.
Then with the death of owner Ewing Kauffman in 1993, followed by the labor issue of '94 that came just as the 64-51 Royals were charging for the division lead, the team entered the dark ages of the franchise's history.
• Shop for Royals postseason gear
Years of losing, no ownership and low payrolls culminated with three straight 100-or-more-loss seasons in the 2000s. But when Royals owner David Glass hired general manager Dayton Moore in 2006, the culture began to change. And finally, after a 29-year absence from the postseason, the Royals advanced all the way to Game 7 of the World Series in 2014.
As they prepare to host the winner of the American League Wild Card Game presented by Budweiser on Thursday, here's a look at the Royals' postseason history:
Last time made playoffs: In 2014, the Royals made the postseason as a Wild Card team and beat the A's, 9-8, in 12 innings, in one of the greatest games in franchise history.
Last time won playoff series: In 2014, the Royals swept the Orioles in the AL Championship Series, 4-0.
Last time won AL/NL: In 2014, the Royals swept the Orioles, 4-0, for the AL pennant.
Last time won World Series: In 1985, the Royals beat the Cardinals, 4-3, winning Game 6 with help from the famous Don Denkinger call.
Overall DS record: 1-1 in two series. 3-3 in seven games. .571 percent
Overall LCS record: 3-4 in seven series; 16-15 in 31 games, .516 percent
Overall WS record: 1-2 in three series; 9-11 in 20 games, .450 percent
Overall postseason record: 5-7 in 12 series, 29-29 (including WC Game), .508 percent
Jeffrey Flanagan is a reporter for MLB.com. Follow him on Twitter at @FlannyMLB. This story was not subject to the approval of Major League Baseball or its clubs.