5 reasons the Mets could win it all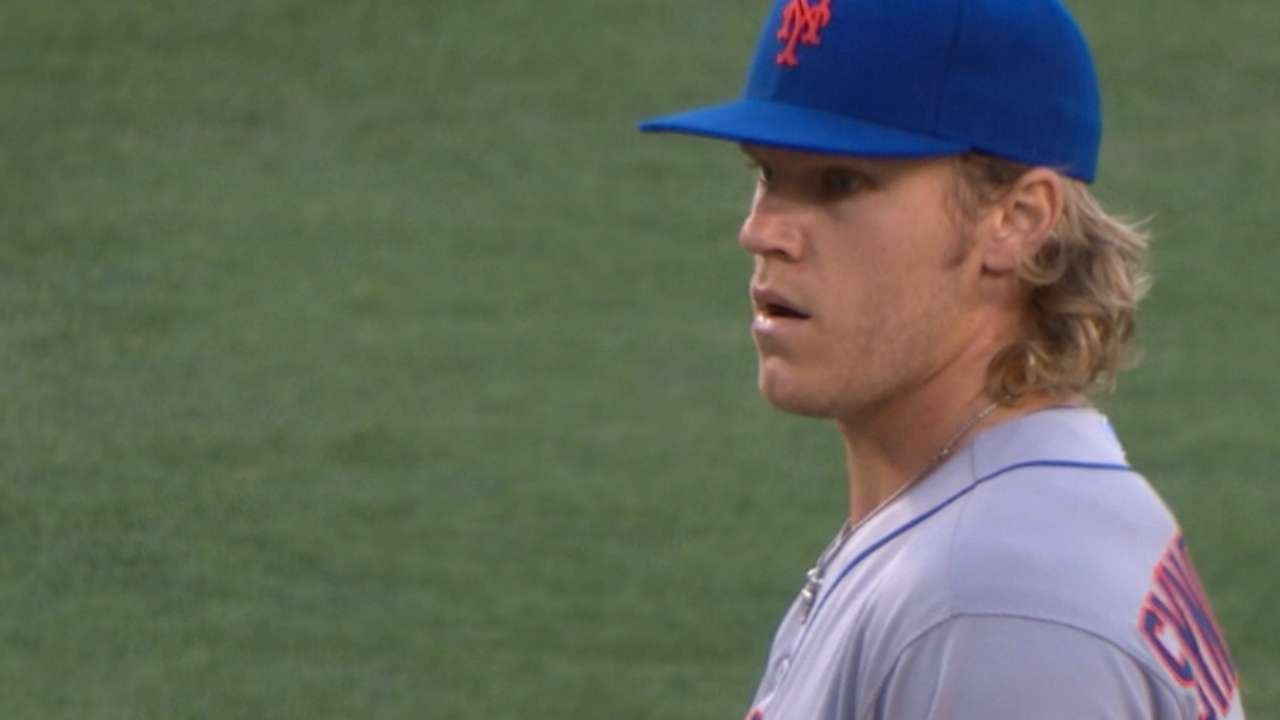 NEW YORK -- Ten teams remain, all with legitimate World Series aspirations. The Mets are not unique in that regard.
But the Mets do feel they are well-positioned not just to enjoy October, but to make a deep run, starting with Game 1 of the National League Division Series against the Dodgers on Friday at 9:30 p.m. ET (TBS). Here are five reasons why they may be right:
It starts with the starters: Perhaps it would have been glib to fill in this entire list with the names of Mets starting pitchers. It also would have been accurate. They've been that good, finishing fourth in the Majors with a 3.44 ERA.
When the Mets beat the Dodgers in a game Clayton Kershaw started on July 3, it wasn't because they hit Kershaw particularly well; it was because Noah Syndergaard matched the NL's reigning MVP and Cy Young Award winner pitch for pitch, allowing the Mets to take their hacks against lesser Dodgers relievers with the game on the line. They took advantage.
If the Mets can keep things close, they know, they can win. And with Jacob deGrom, Syndergaard, Matt Harvey and possibly Steven Matz leading the way, they have a chance to keep things close against anyone.
Get ready for the playoffs with Mets postseason gear
It ends with the closer: Despite not even starting the season in his current role, Jeurys Familia finished with a franchise-record-tying 43 saves to go along with his 1.85 ERA. Now armed with a mid-90s splitter to go along with a fastball that can reach 100 mph, Familia is one of the most devastating late-inning weapons in the game. If the Mets can get the ball to him in the ninth with a lead, they're in good shape.
But it's not just Familia. The Mets' late-July trade for Tyler Clippard shored up a significant bullpen problem, as did their waiver deal for Addison Reed. Though both of those two have endured some hiccups, manager Terry Collins trusts them in big spots. They give the Mets an opportunity to shorten games, much like the Royals, Cardinals and so many other successful postseason teams have done in recent years.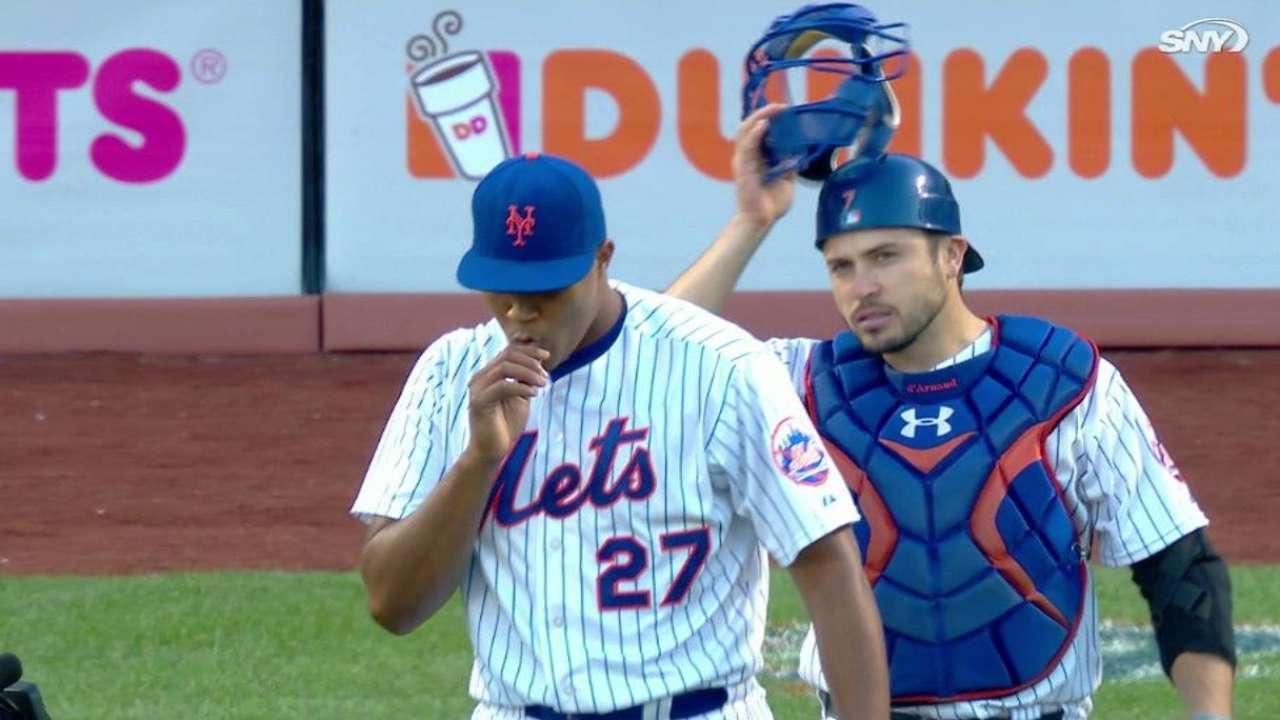 Yo! … as in Yoenis Cespedes, one of the most successful Trade Deadline acquisitions in Major League history. Though Cespedes has cooled somewhat since taking the NL by storm in late August and early September, he is still a feared slugger capable of going deep at any time. The Mets have not had a player of his potential in years, giving them chances to scrap runs off elite pitchers that they otherwise wouldn't.
It's worth noting that Cespedes, a player with a reputation for performing best when the lights are brightest, is a .350 hitter with a home run and six RBIs in 10 career postseason games. The pending free agent may not be a Met for much longer, but this team fully plans on enjoying him while it can.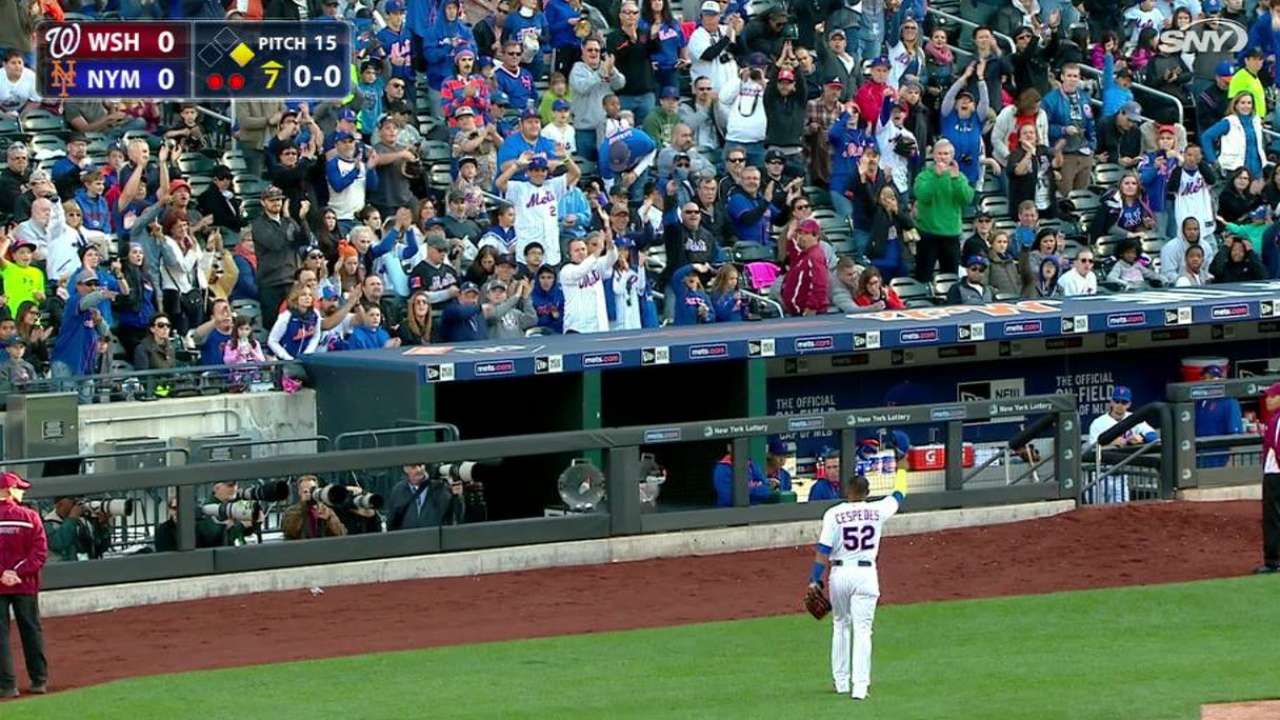 They're well-rested: Clinching with eight games to play gave the Mets ample opportunity to rest their regulars. Collins took full advantage of that opportunity, to the chagrin of some fans who believed he should have pushed harder for home-field advantage. No matter. The Mets' starting lineup is completely healthy, their bench is in good shape with the exception of Juan Uribe, and their top relievers all received plenty of off time over the season's final week.
Then there is the rotation. Much has been made of the Mets' decisions to skip Harvey (twice), deGrom and Syndergaard at times down the stretch, but the team did so with October in mind. They feel the extra rest will pay significant dividends in postseason play, when many of their potential opponents had to scrape and claw just to reach this point.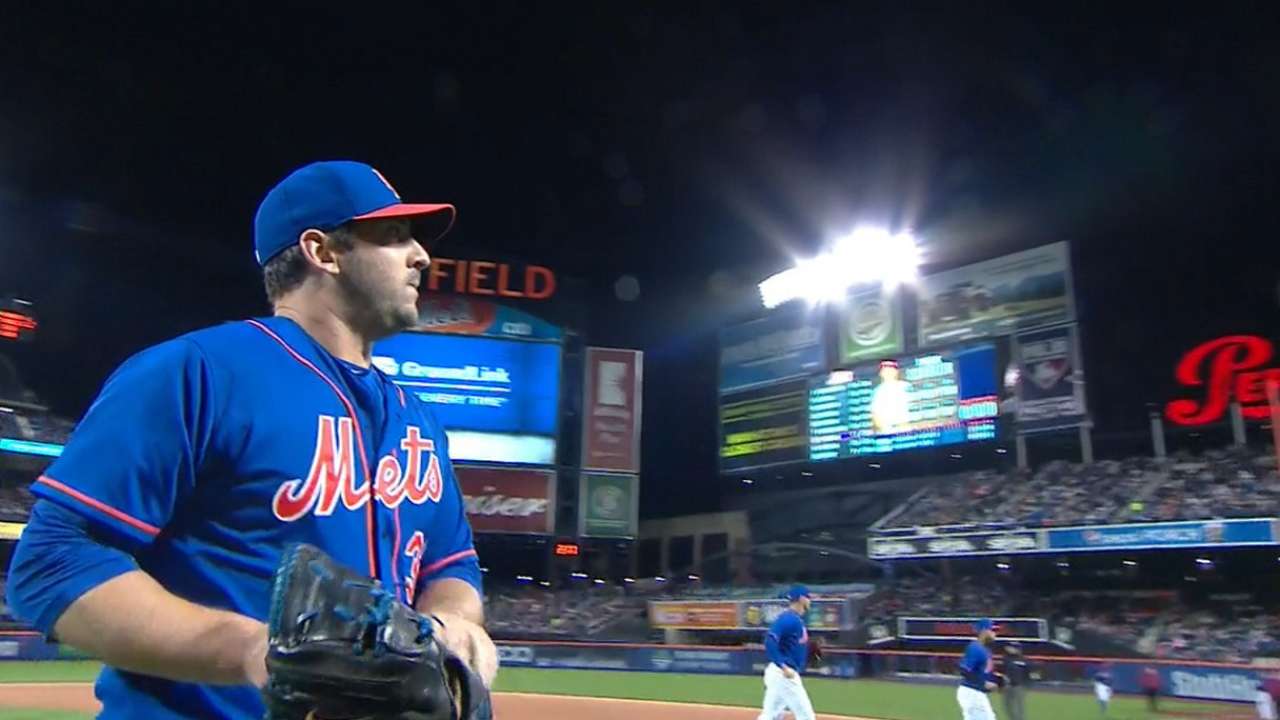 The X factor: Sabermetricians, look away now. There's just something about this team, isn't it? Whether it's Wilmer Flores hitting a walk-off home run two days after his non-trade to the Brewers, the Mets rising up and twice sweeping the Nationals when the stakes were highest, or David Wright clobbering a home run in his first swing back from a four-month stay on the disabled list, these Mets have a flair for the dramatic.
The first four items are reasons why the Mets can win the World Series. But perhaps the best reason, considering everything this team has already overcome, is: "Why not?"
Anthony DiComo is a reporter for MLB.com. Follow him on Twitter @AnthonyDiComo and Facebook, and listen to his podcast. This story was not subject to the approval of Major League Baseball or its clubs.