MLB.com Columnist
Anthony Castrovince
Fan Crush Monday: 10 epitomize playoff clubs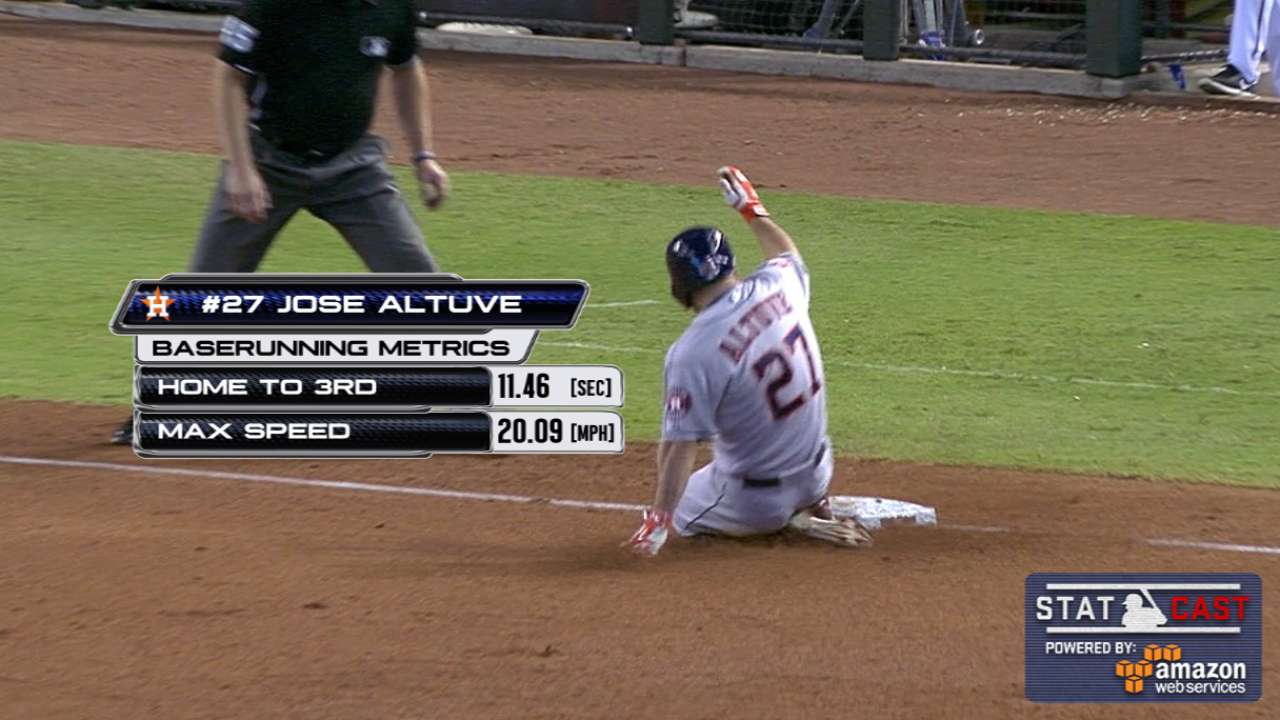 Postseason teams are a collage, a collection, a comprehensive story of many men and many moments. But that doesn't mean you can't identify a single face in the clubhouse crowd whose individual story represents the big picture. On this Fan Crush Monday, these are the guys we believe best epitomize each October entry.
The postseason gets underway Tuesday, when the Astros visit the Yankees in the Bronx for the AL Wild Card Game presented by Budweiser on ESPN at 8 p.m. ET.
Astros: Jose Altuve
Before Carlos Correa, before George Springer, before Dallas Keuchel, there was Altuve. Altuve was the first of Houston's cornerstones to arrive at the big league level (in 2011), and the Little Second Baseman That Could best represents a ballclub that just about nobody predicted would be a postseason entry. This is an underdog of an underdog, a guy who had to ignore constant critiques that he was too small to get to this level. The shortest active player in Major League Baseball, Altuve has proven all those skeptics wrong by becoming the first Astros player in team history to log consecutive 200-hit seasons. And anybody who was skeptical that the Astros could get to October this year was proven wrong, as well.
"He can do anything with the bat," says Astros manager A.J. Hinch. "He can handle sliders, he can handle fastballs. The other thing is that the at-bats matter to him. He doesn't want to give any at-bat away."
Cubs: Jake Arrieta
Fear the beard. With all due respect to Anthony Rizzo, Kris Bryant and Jon Lester and the rest, Arrieta has been so otherworldly of late (his 0.75 ERA in the second half was the lowest in history) that it's impossible not to consider him the bearded face of this rejuvenated franchise.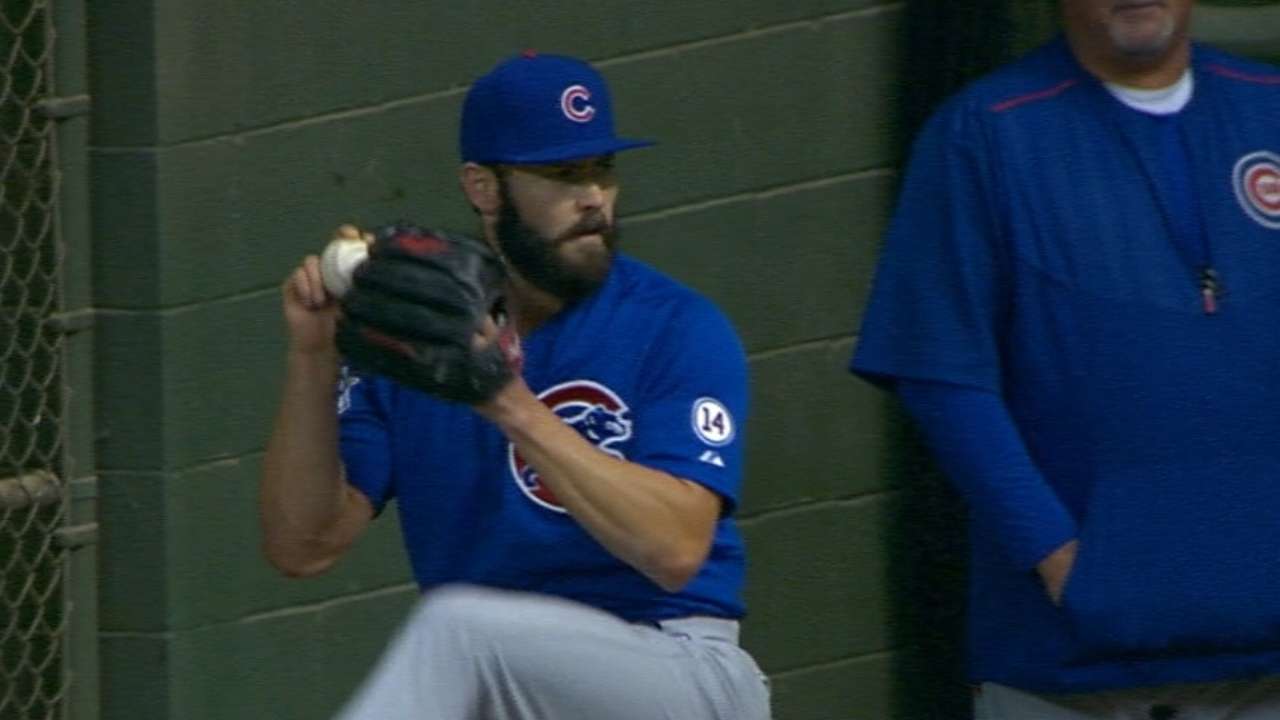 "He's a different cat," says Cubs manager Joe Maddon. "He definitely hears his own beat, and he knows what this is all about, and he knows what works for him. He's the same [on and off the field], and I like that."
Arrieta actually best personifies how the Cubs went from one of baseball's worst teams to one of its best, because he went from one of baseball's worst pitchers (a 5.46 ERA in his career with the Orioles) to one of its best. He does pushups as part of his pregame warmup, a perfect illustration of how the Cubs built themselves back up into a contender.
Cardinals: Matt Carpenter
Let's face it: The haters out there are extremely fatigued by seeing the Cardinals in such a prime position, and here's a guy who actually had to miss a series this season due to extreme fatigue. But you don't have to love the Cardinals to respect them, and they are the picture of stability in this sport, in large measure because of their ability to unearth diamonds in the rough such as Carpenter, a 13th-round Draft pick in 2009 who signed for $1,000. Carpenter ascended to stardom and became a lineup catalyst by playing the game well, playing the game right, playing the game hard -- even to the point of fatigue.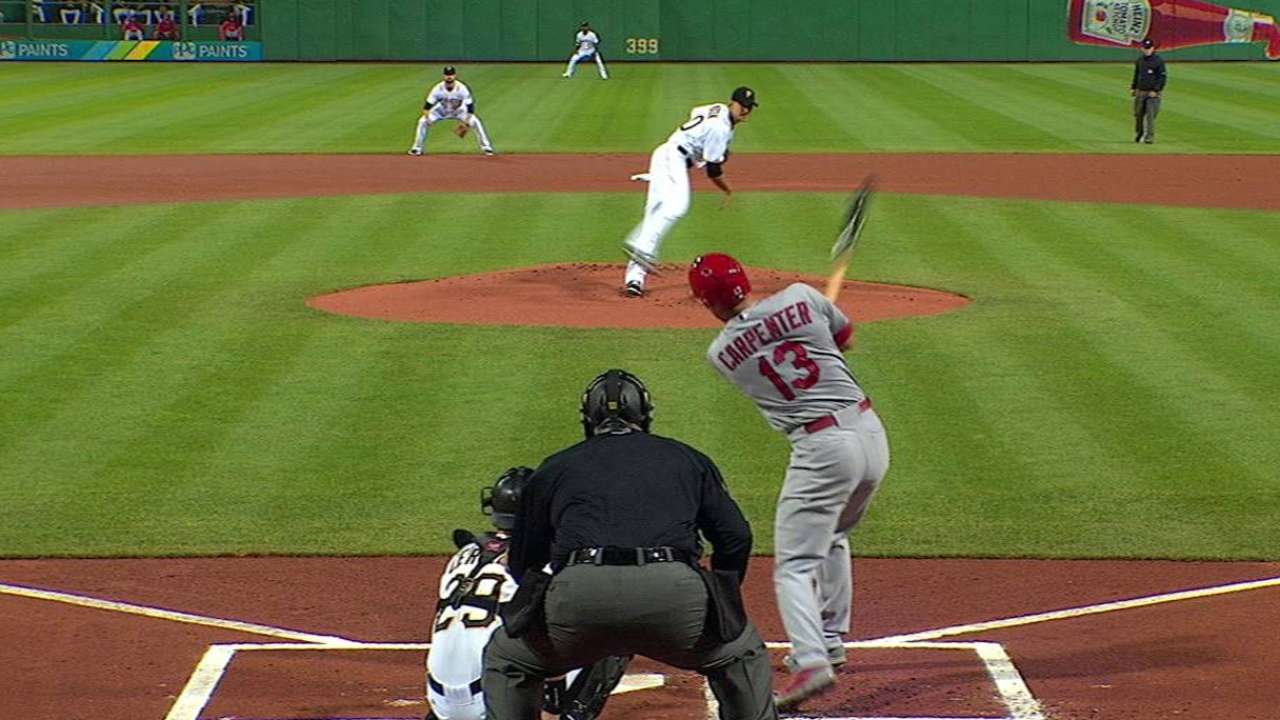 Mets: Jacob deGrom
The Mets are overflowing with young pitching, like the locks flowing out of deGrom's cap. It's hard to build a super stash of young starting pitching without a success story like deGrom, who saw 272 players taken ahead of him in the 2010 Draft (including rotation-mates Matt Harvey at No. 7 and Noah Syndergaard at No. 38) before the Mets finally grabbed him. The Mets have reaped the benefits of deGrom's move from shortstop to the pitcher's mound during his junior year at Stetson. And although he might not garner the headlines of a Harvey, he has been equally instrumental in the Mets' rise to relevance.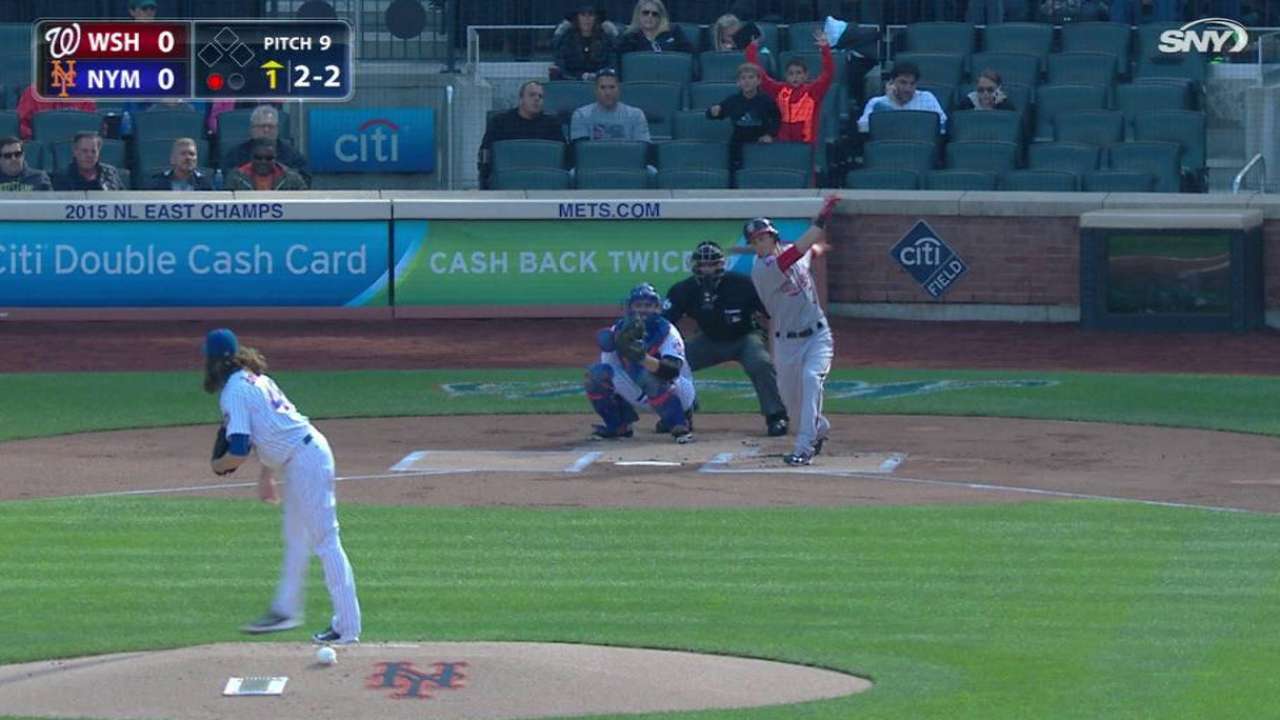 Pirates: Andrew McCutchen
You saw him give his batting gloves to kids wearing throwback jerseys one night in San Diego, causing a reaction of pure joy that stands as one of the most memorable moments of the season. Thing is, Cutch has been eliciting such emotion from Pirates fans for years. He is the heartbeat of a franchise that lacked a pulse for two decades, the homegrown star who not only signed on to stay but did as promised in getting the Buccos back to October. And he leads one heck of a dugout dance party, to boot.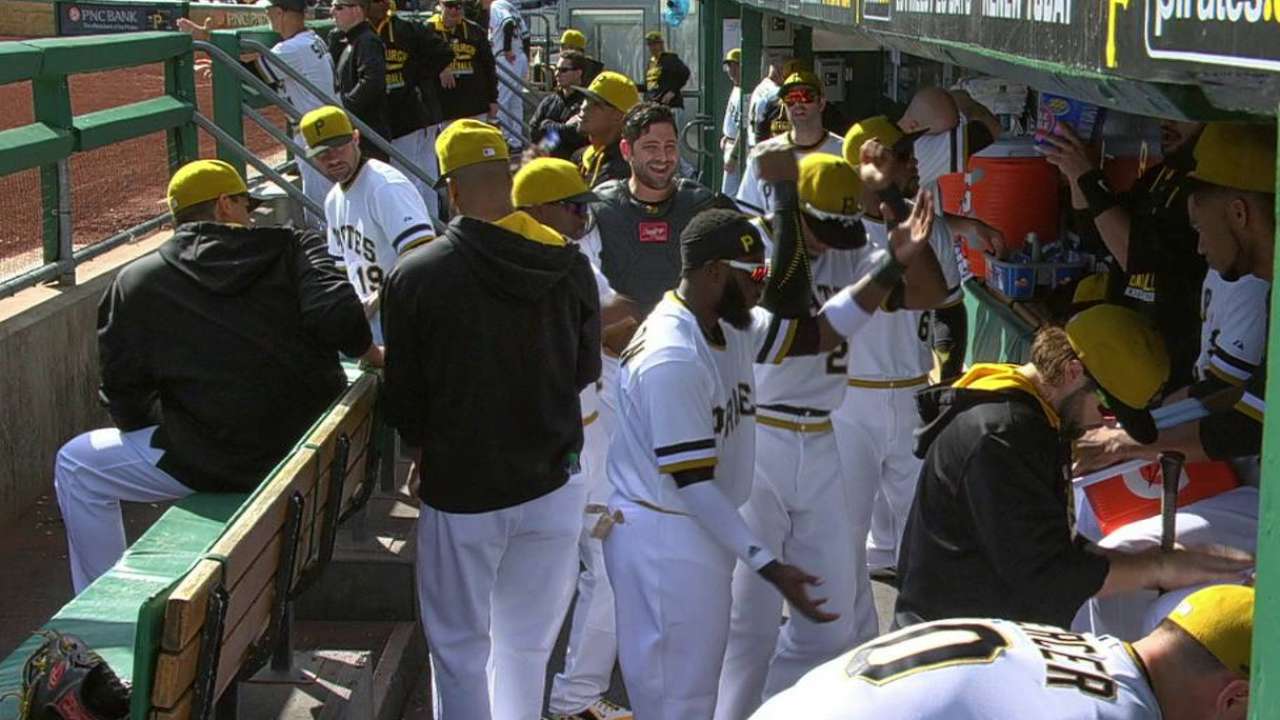 Dodgers: Clayton Kershaw
The Dodgers, famously, are spending $300 million on players this season, and Kershaw struck out 300 dudes. (Well, 301, to be exact.) There's a certain synergy there. Much love goes out to the 1.66 ERA-slinging Zack Greinke, but this is still Kershaw's club.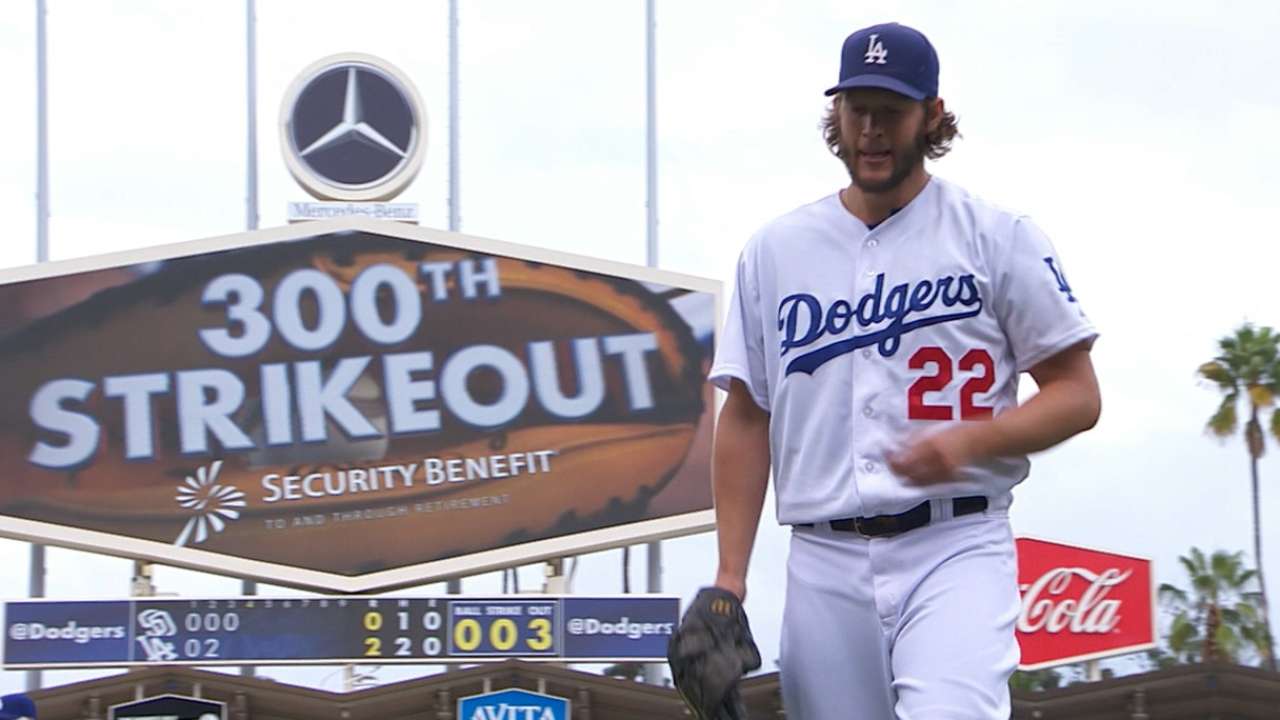 "Clayton has been pure dominance," says Dodgers catcher A.J. Ellis.
We will remember Kershaw the way Dodgers fans of a certain age remember Sandy Koufax, but the three Cy Young Awards in four seasons pale in comparison with his bigger goal of pitching this club to its first World Series title since 1988.
Yankees: Andrew Miller
Here's a former business major on a team that's all about big business. Yes, the Yankees have been known to go out and purchase some fine players, but Miller represents them so well because he represents their new way of building a better ballclub. Interestingly, the Yankees didn't go out and sign a top-flight starter or a booming bat this winter. They took a lesson from the previous postseason and made their primary investment in a lockdown late-innings reliever -- one who, like many a free agent before him, had to kill a killer beard to follow the Yanks' facial hair policy. A clean-shaven Miller has been no less effective than the guy who helped pitch the Orioles past the Tigers in last year's Division Series round.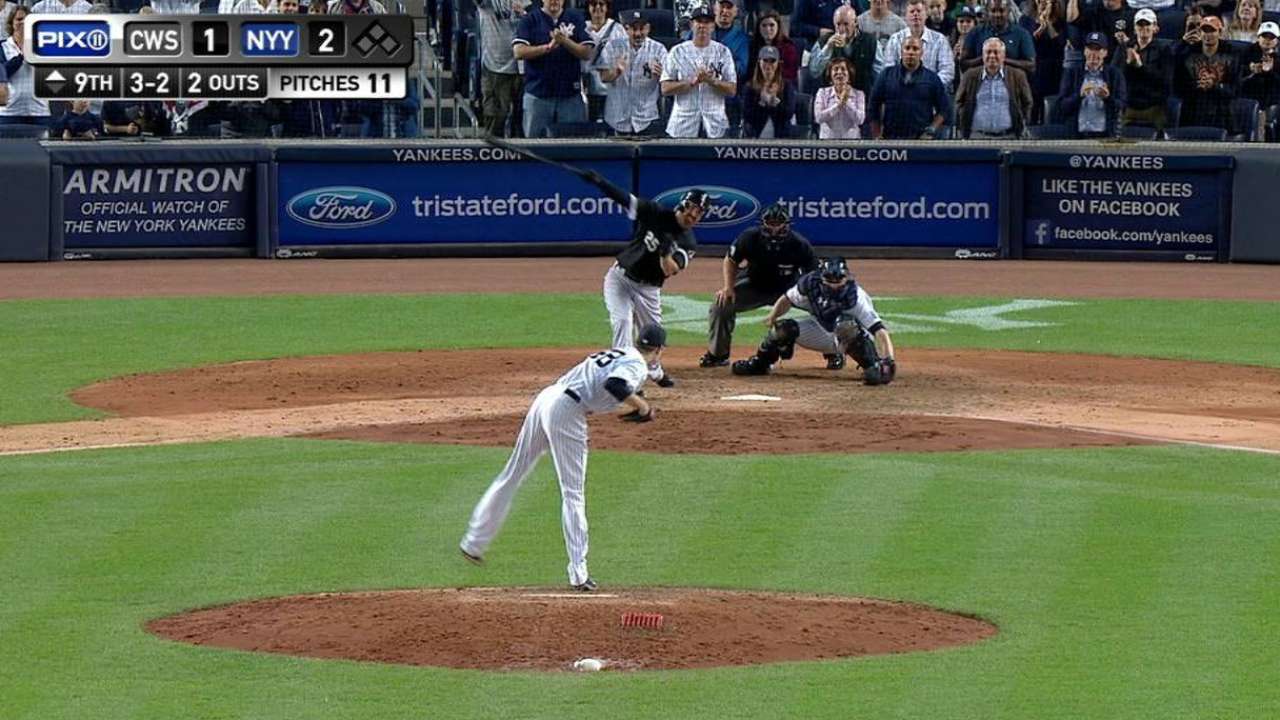 Blue Jays: Josh Donaldson
Before there was the David Price trade or the Troy Tulowitzki trade, there was the Donaldson trade. It was the first of what would be many signs to come that the Blue Jays were truly going for it in 2015, and to say it has paid off would be an understatement bigger even than one of Donaldson's 41 homers, three of which were walk-off blasts.
"He's got that flair for the dramatic," says manager John Gibbons.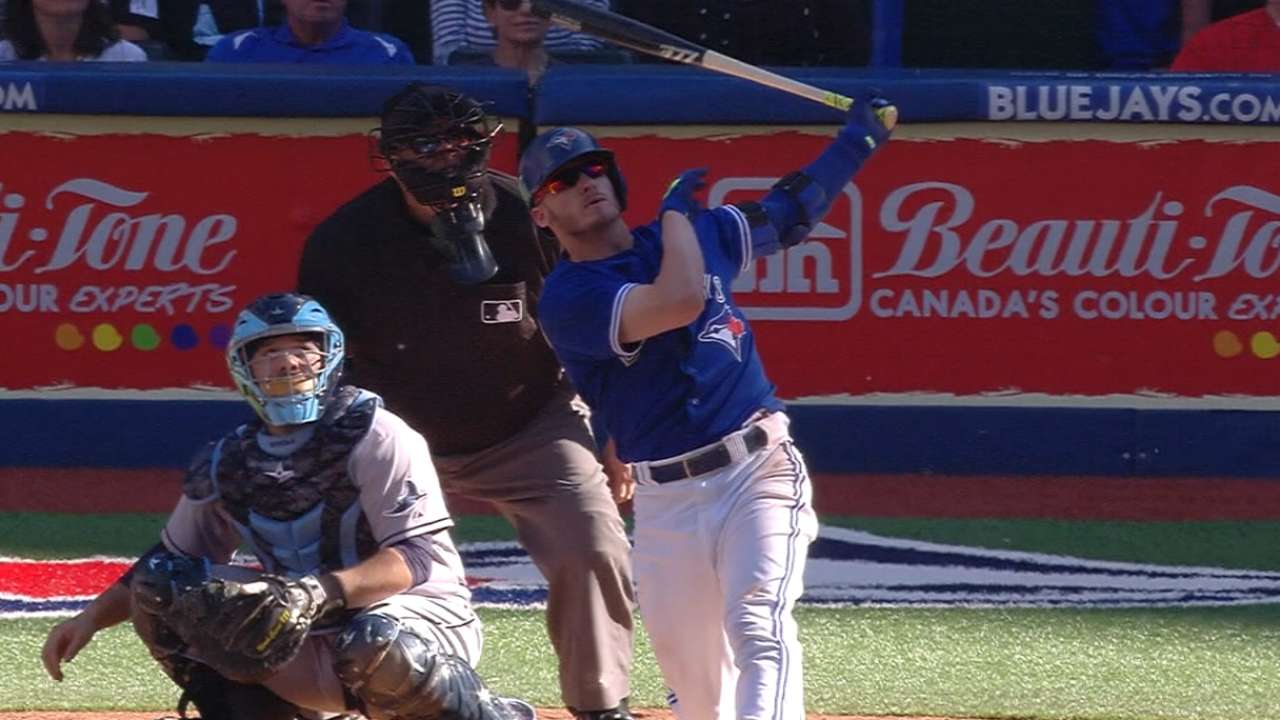 Donaldson could be Toronto's first MVP since George Bell in 1987, and his booming bat quickly became the focal point of the Majors' most booming offense. Donaldson made one of the signature catches of the season, diving head-first into the stands a la Derek Jeter to get a hard-earned out and preserve what was, at the time, a Marco Estrada no-hitter. What better way to illustrate how the Blue Jays went above and beyond to connect with a fan base that waited 22 years for a season like this?
Royals: Lorenzo Cain
Let us not forget that the Royals had to trade Greinke to get where they are today, and Cain, who didn't take up baseball until he was 15, has proven himself to be the most important piece of the package Kansas City brought in from Milwaukee. There is a relentlessness to Cain's game that really defines these Royals well. He is a defensive dynamo who at times appears as though he's capable of manning all three outfield positions simultaneously. He is a weapon on the basepaths that can rattle opposing pitchers. He hits for a good average and has power to the gaps. Like the Royals, he can be an absolute nightmare to match up with.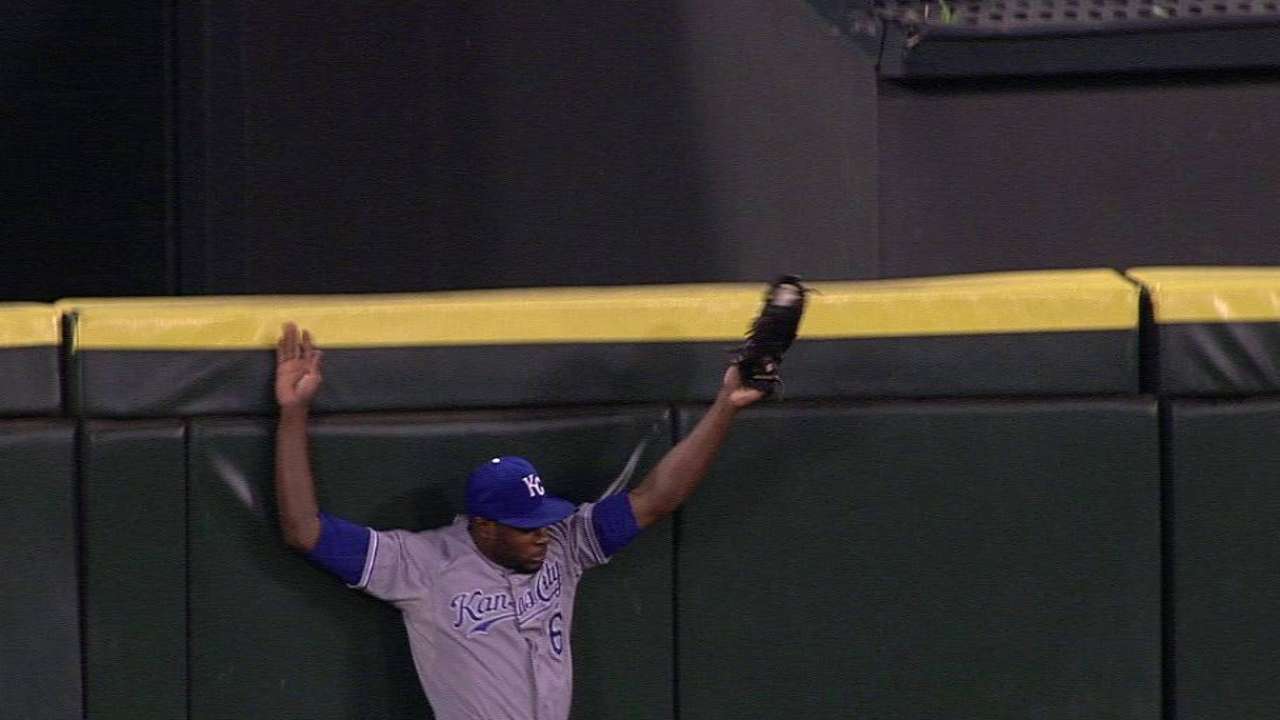 Rangers: Adrian Beltre
No team was ravaged by injuries more than the Rangers in 2014, and their 2015 season was almost immediately compromised by the Spring Training loss of Yu Darvish. Beltre represents the way you grind through pain to deliver performance. He's played through a damaged left thumb the entirety of the second half and yet still managed to take his Hall of Fame-worthy game to another level down the stretch.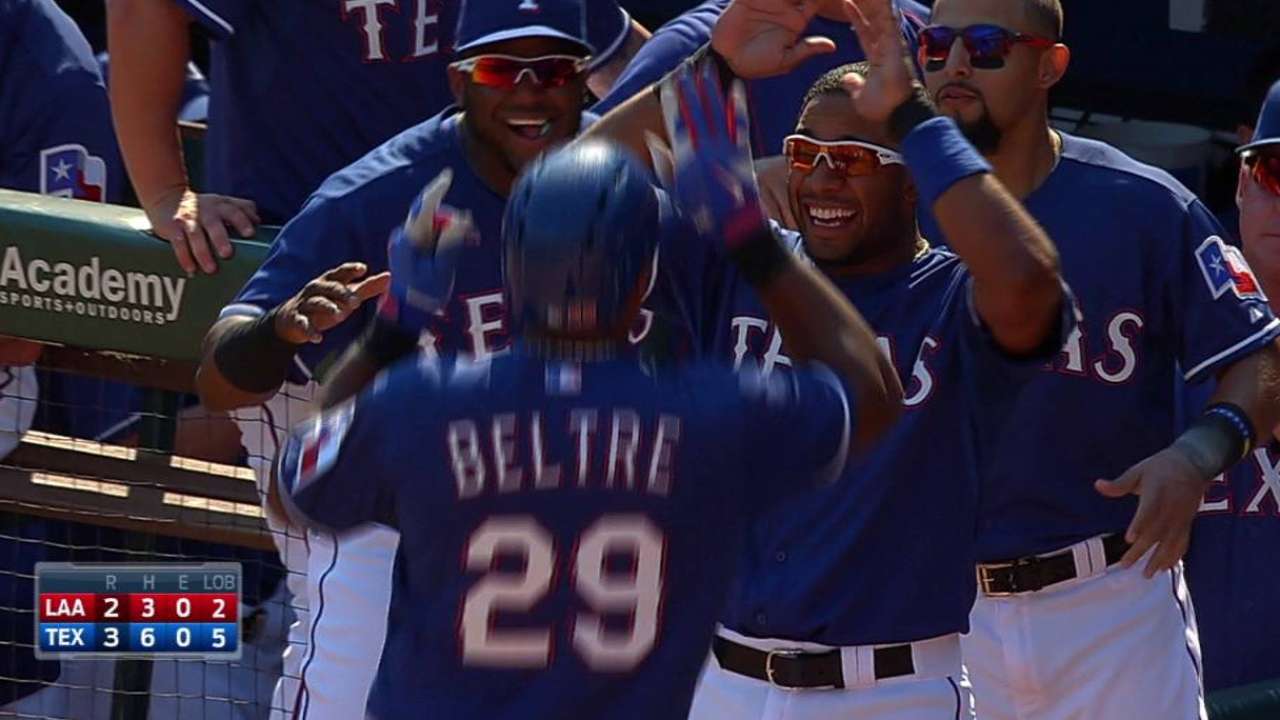 "You have to kill him to take him off the field," says Texas shortstop Elvis Andrus.
Maybe Beltre gets a little flustered when you touch his head, but that's about all that fazes him, and it is his unwavering confidence even in the face of adversity that represents this club well.
Anthony Castrovince is a reporter for MLB.com. Read his columns and follow him on Twitter at @Castrovince. This story was not subject to the approval of Major League Baseball or its clubs.