Murphy won't return as Padres' manager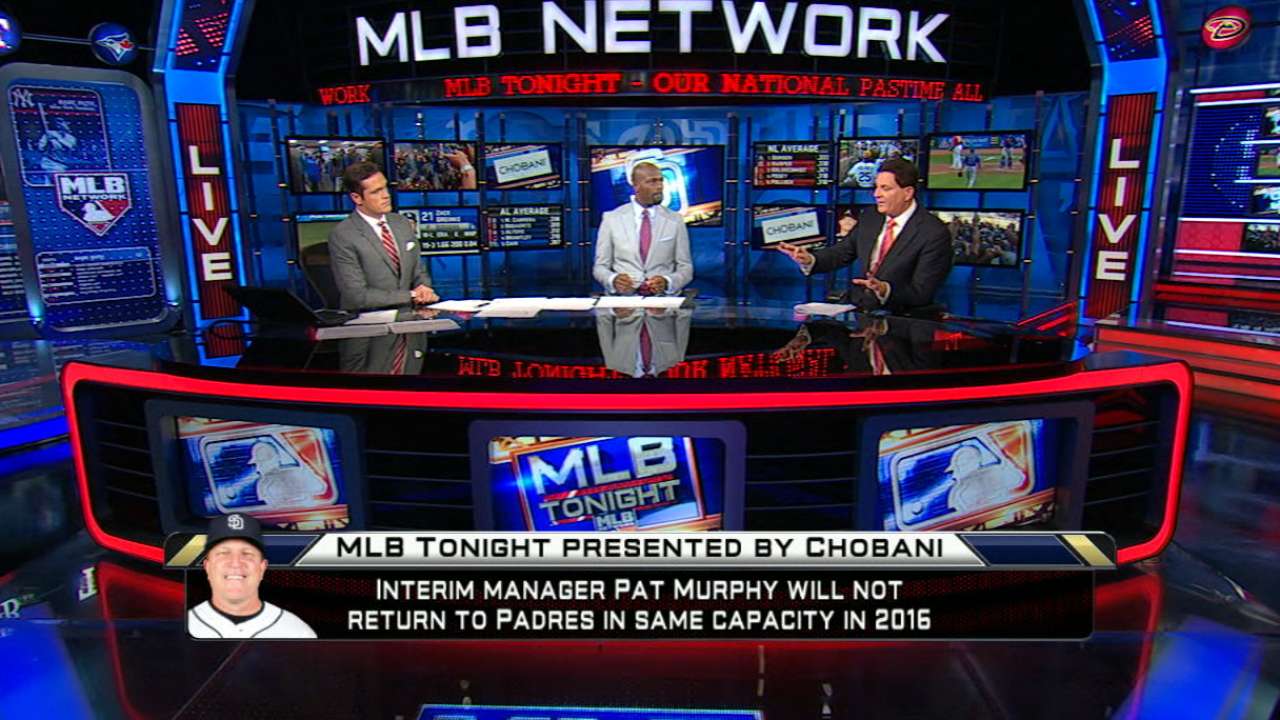 LOS ANGELES -- The Padres didn't wait long after Sunday's regular-season finale to make a call on interim manager Pat Murphy's future with the team.
A little more than an hour after the 6-3 loss to the Dodgers, the team announced that Murphy will not return in the same capacity in 2016.
The club also said it will begin a search for a new manager immediately. General manager A.J. Preller will speak to reporters on Monday at Petco Park.
Murphy took over as interim manager on June 16 after the team dismissed Bud Black. He was promoted from Triple-A El Paso.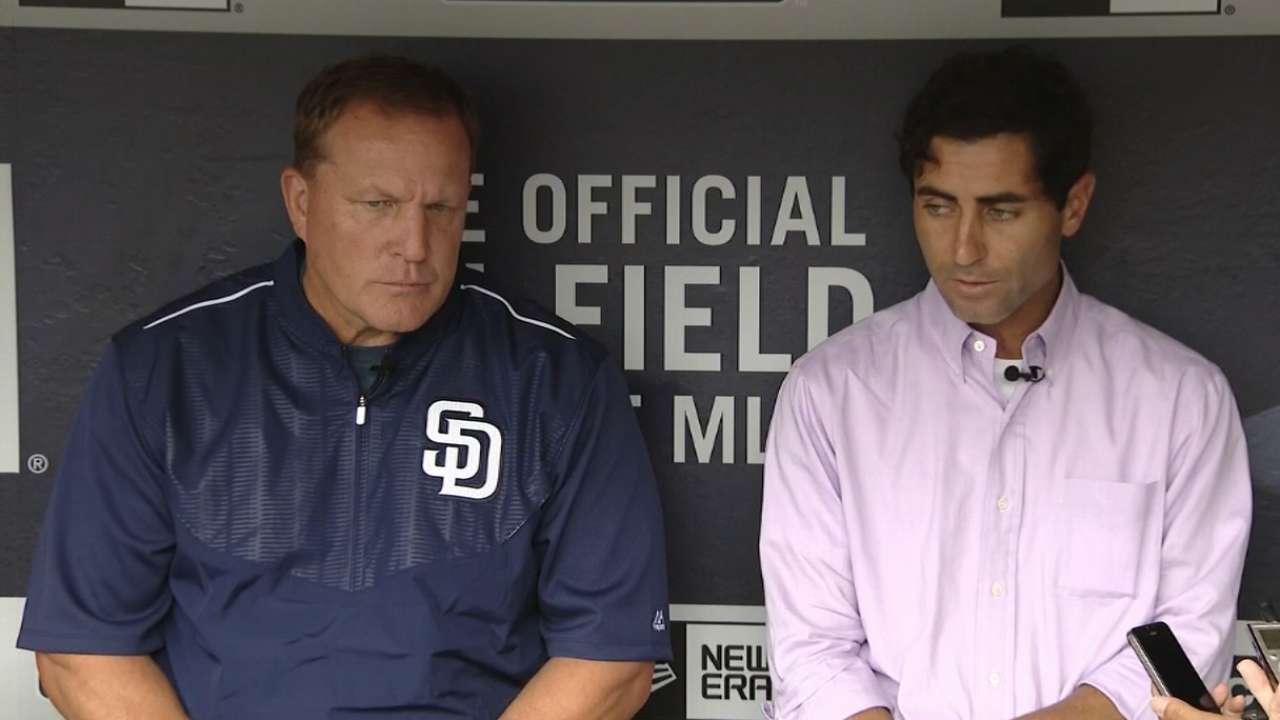 The Padres finished the season with a 74-88 record, but dropped 21 of their final 31 games.
Preller and his baseball operations staff will meet starting Monday to go about putting a plan in place to improve the team. But first they'll go about finding a manager.
Hitting coach Mark Kotsay and bench coach Dave Roberts could merit a look, as could several outside the organization. Former Padres infielder Phil Nevin, who just finished his second season as the manager for Triple-A Reno of the D-backs' system, could be considered as well.
Ron Washington, who managed the Rangers for eight seasons and guided them to World Series appearances in 2010 and '11, has a relationship with Preller, who came to San Diego from Texas. Washington was named the third-base coach for the A's in August.
On Sept. 22, Padres team president and CEO Mike Dee told MLB.com that Preller would have the call on the team's next manager.
"This is A.J.'s decision and we'll be there to lend support, but this is his hire," Dee said. "This is his call."
Preller told MLB.com last month that although as many as 10 teams could be looking for new managers as early as Monday, he won't rush into a decision.
"It's an important decision for us," Preller said. "We just want to make sure we make a good call and we don't feel pressure from what's going on in the industry or anything like that. We'll get to a spot where we're comfortable making a good decision, and we will make a good hire."
As for Murphy, who spent six seasons managing in the Padres' system at various levels, he talked late last week about this experience and the biggest regret that he had.
"I don't think I got a chance to be me," Murphy said. "I didn't get to set the tone the way that I wanted to do it. I found out that my inner self isn't great unless I really get to put my mark on it.
"I'm grateful for the opportunity to have experienced this, but at the same time, the competitor in me wishes that I could have had more impact at a deeper level in how we play, the mentality."
Corey Brock is a reporter for MLB.com. Keep track of @FollowThePadres on Twitter and listen to his podcast. This story was not subject to the approval of Major League Baseball or its clubs.