Ichiro pitches in MLB's Top GIF of the Day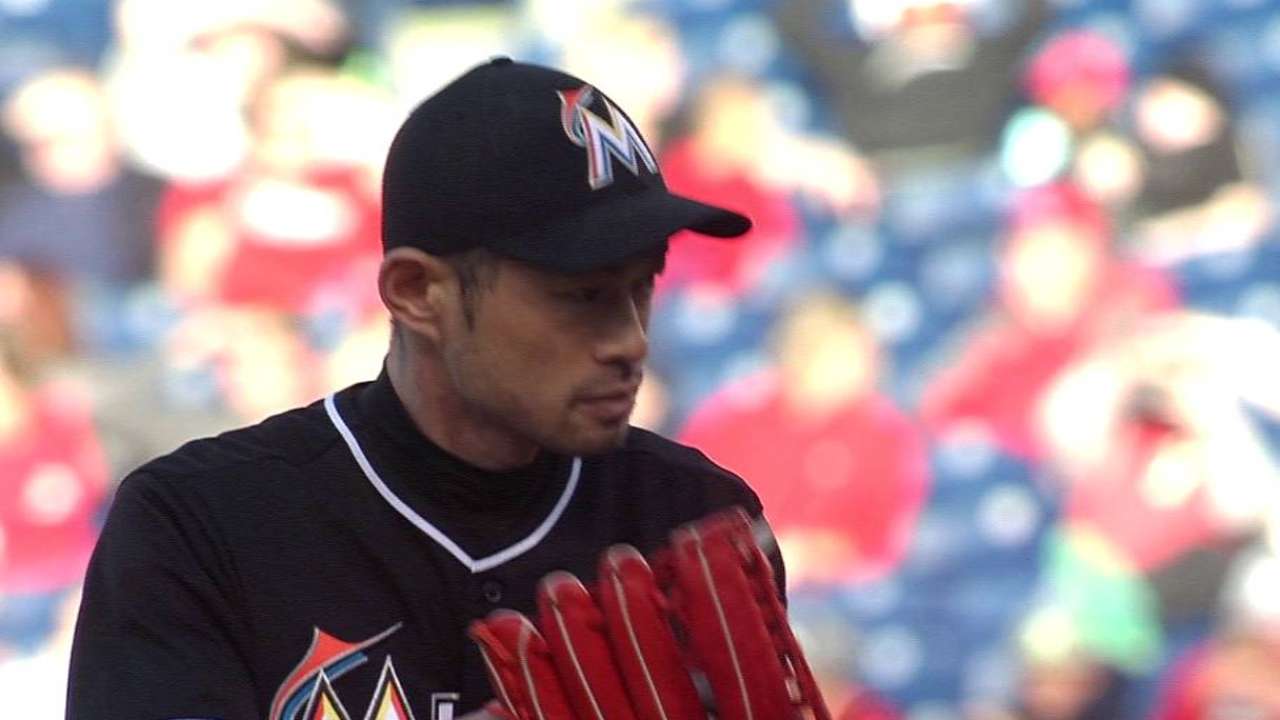 Here are the Top 5 GIFs of the day, courtesy of @MLBGIFs.
1. Is there anything Ichiro can't do?
The wait is over! In the final game of his 15th season in the U.S., Ichiro Suzuki got to pitch in the Majors for the first time, in the eighth inning of the Marlins' loss to the Phillies.
2. Dubble Bubble, no trouble
Andrew McCutchen chose an interesting piece of headwear late in a Pirates victory that clinched them home-field advantage in Wednesday's National League Wild Card Game presented by Budweiser. Hey, whatever works.
3. You can't spell Kershaw without K
News flash: This Clayton Kershaw guy is pretty good. The latest example was this nasty curveball, which made him the first pitcher since 2002 to strike out 300 batters in a season.
4. We think this means he's pleased
A Rangers fan shares his thoughts as he watches his team put together a six-run seventh inning that turned a one-run lead over the Angels into a blowout.
5. The West is won -- and wet
When Texas finished a 9-2 victory a couple of innings later, it clinched the American League West. The well-hydrated party was on.
Andrew Simon is a reporter for MLB.com. This story was not subject to the approval of Major League Baseball or its clubs.