Red Sox tip their caps to announcer Orsillo
Play-by-play caller on NESN for past 15 years touched by tribute in final game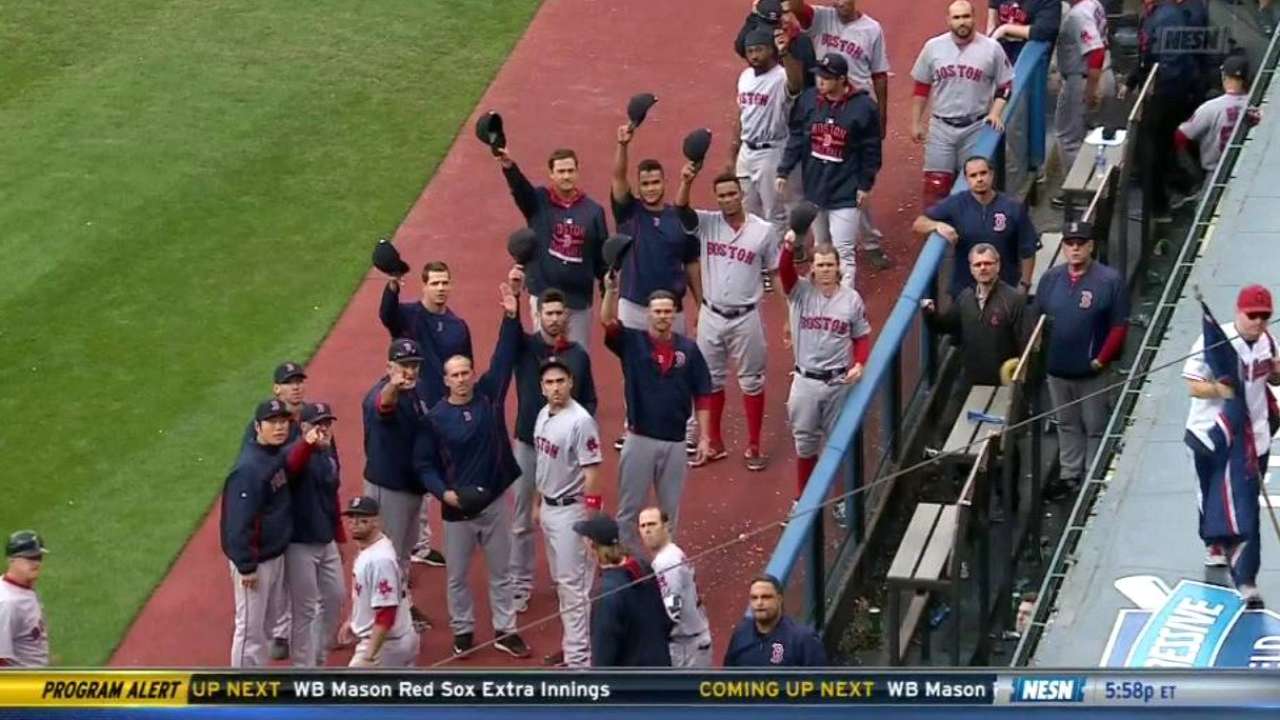 CLEVELAND -- As the season ended on Sunday afternoon, so, too, did an era of Red Sox baseball for viewers on NESN.
And after a groundball by Mookie Betts ended a 3-1 loss to the Indians, a uniquely poignant scene unfolded, as the entire Red Sox team stood in front of their dugout and waved their hats toward outgoing play-by-play announcer Don Orsillo.
Touched by the tribute, Orsillo waved back to the players, many of whom he's formed relationships with over his 15 years of calling Red Sox games on television.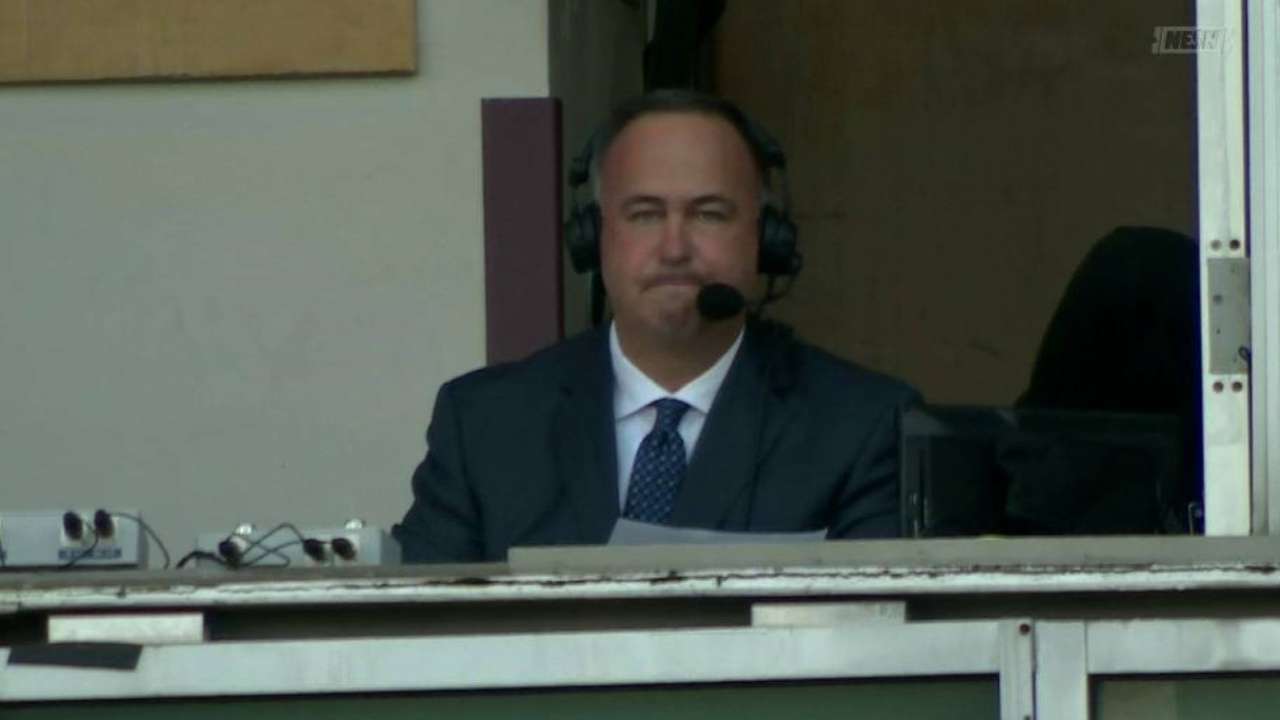 "Unbelievably, I wave to the Red Sox for the final time," Orsillo said with the broadcast winding down. "Thank you, boys. Orsillo rounding third and heading home."
It was a spontaneous tribute that came to the Red Sox in the late stages of the game.
"I thought that was something that we collectively thought would be a very nice gesture for Don," said Red Sox interim manager Torey Lovullo. "He means a lot to all of us in different ways, but he means so much to the community and to the Boston Red Sox, and we just wanted to acknowledge him for his hard work and all that dedication."
Orsillo, along with analyst Jerry Remy, have served as the soundtrack for a decade and a half of Red Sox baseball on TV.
This moment came one week after the fans at Fenway Park erupted with cheers after a tribute of Orsillo was played on the jumbotron.
As part of a going-away message Orsillo read to his viewers at the start of the ninth inning, he called that applause a week ago the highlight of his career.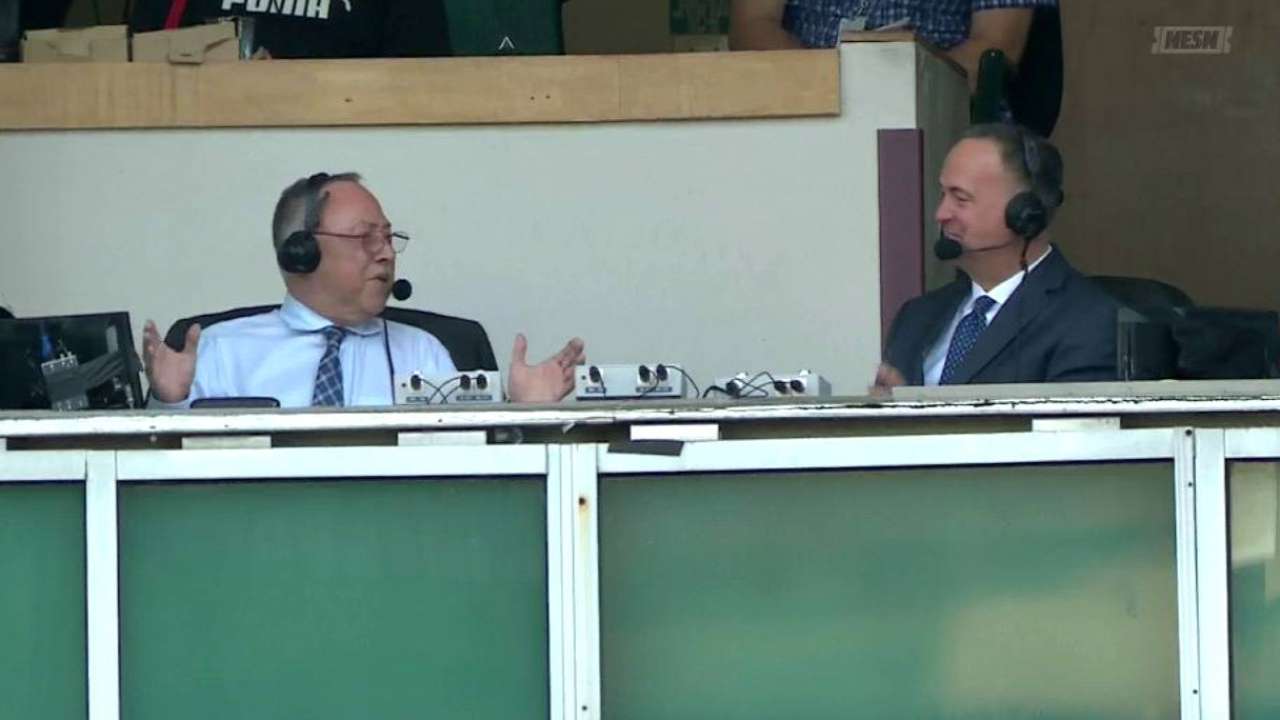 "Everybody sees how much the fans respect him," said Red Sox right-hander Clay Buchholz. "He's the only thing I've ever known since I've been here. I guess I might be a little biased, but he's as good as I've ever seen at doing his job."
Earlier this week, Orsillo was hired by the San Diego Padres, where he will ease in next season before succeeding Dick Enberg in 2017.
Dave O'Brien, who has called Red Sox games on the radio since 2007 and also does games on television for ESPN, will replace Orsillo in the NESN booth. Remy is expected to return in some capacity, but NESN has yet to announce his precise role going forward.
As part of Orsillo's going-away message to his viewers, he thanked Remy for 15 years of fun and friendship. He thanked NESN's production crew, as well as his parents and his daughters.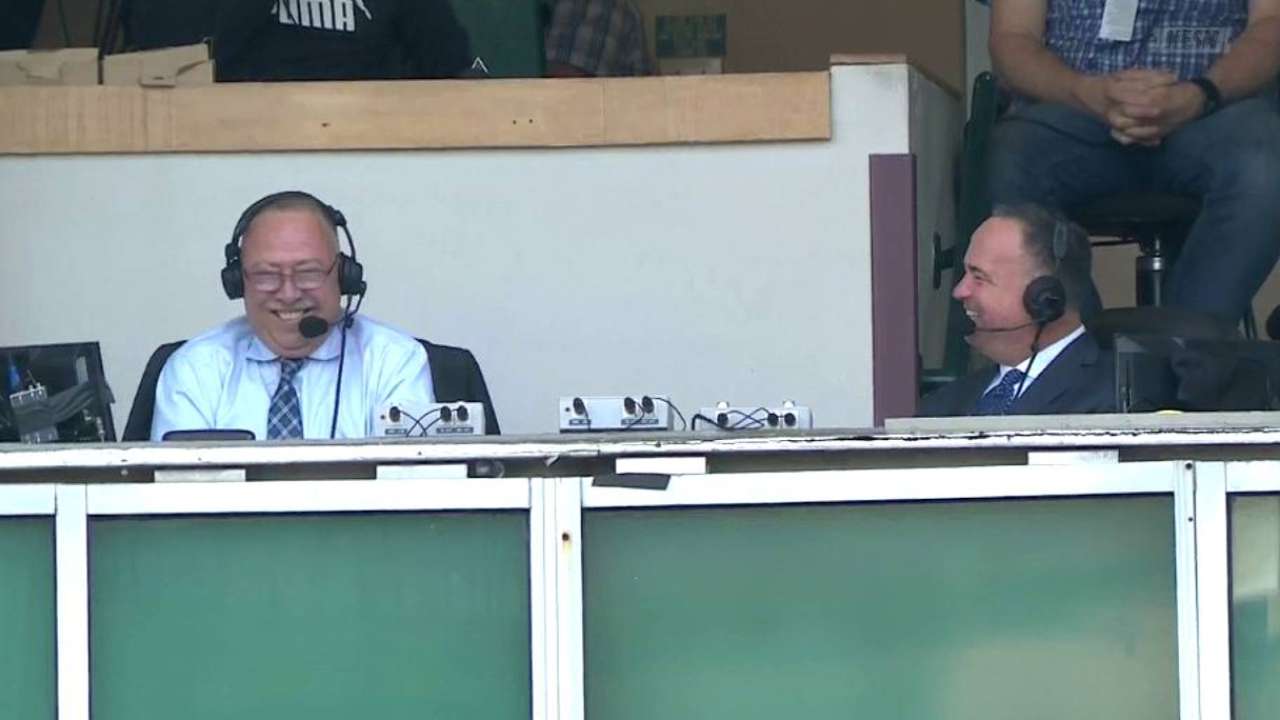 Remy fought back tears as the ninth inning unfolded.
Earlier in the day, a blimp flew over Progressive Field that said, "Red Sox Nation loves Don Orsillo."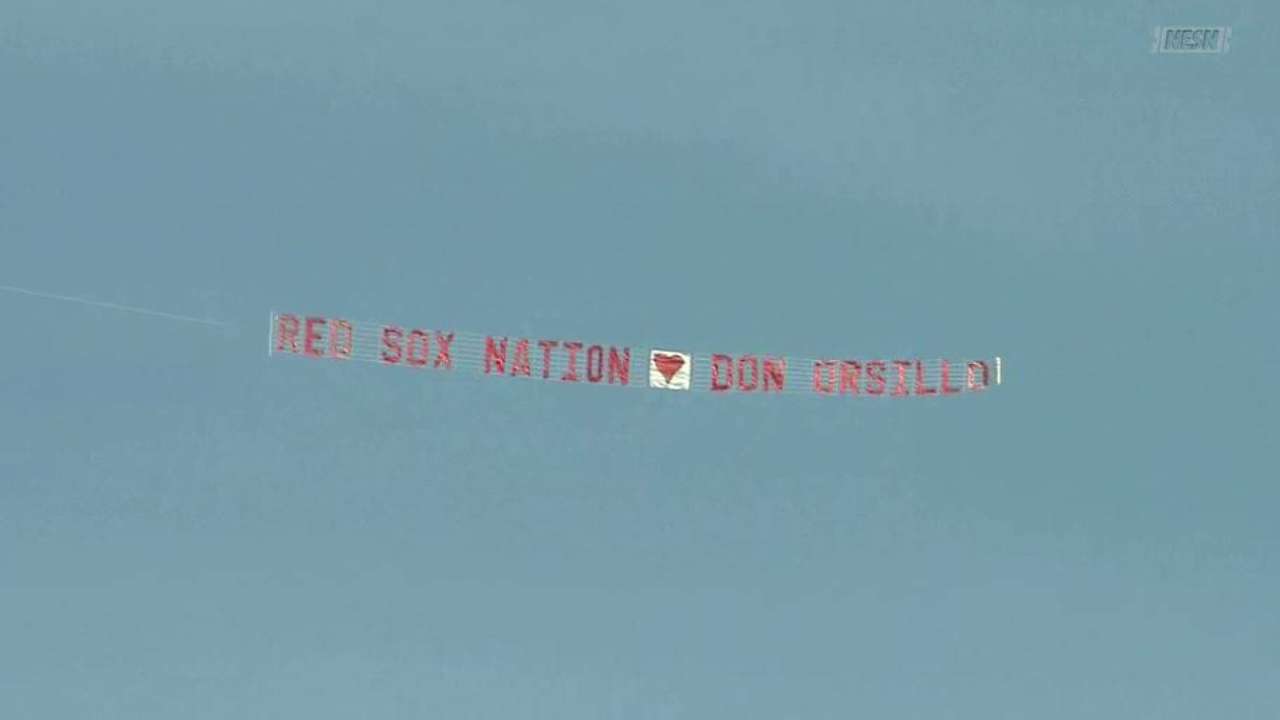 "Fans of Red Sox Nation, thank you for your incredible support and loyalty," Orsillo said. "I heard all of you, and I'll never forget your words. Thank you for letting me into your homes and families for the last 15 years."
Orsillo noted how various people have asked him in recent weeks what he wants to be remembered for during his time with the Red Sox.
"To be remembered at all is enough for me. Thank you," Orsilo said.
Ian Browne is a reporter for MLB.com. Read his blog, Brownie Points, follow him on Twitter @IanMBrowne and listen to his podcast. This story was not subject to the approval of Major League Baseball or its clubs.