Indians head into offseason on good note
Club falls short of expectations, but focuses on positives from second half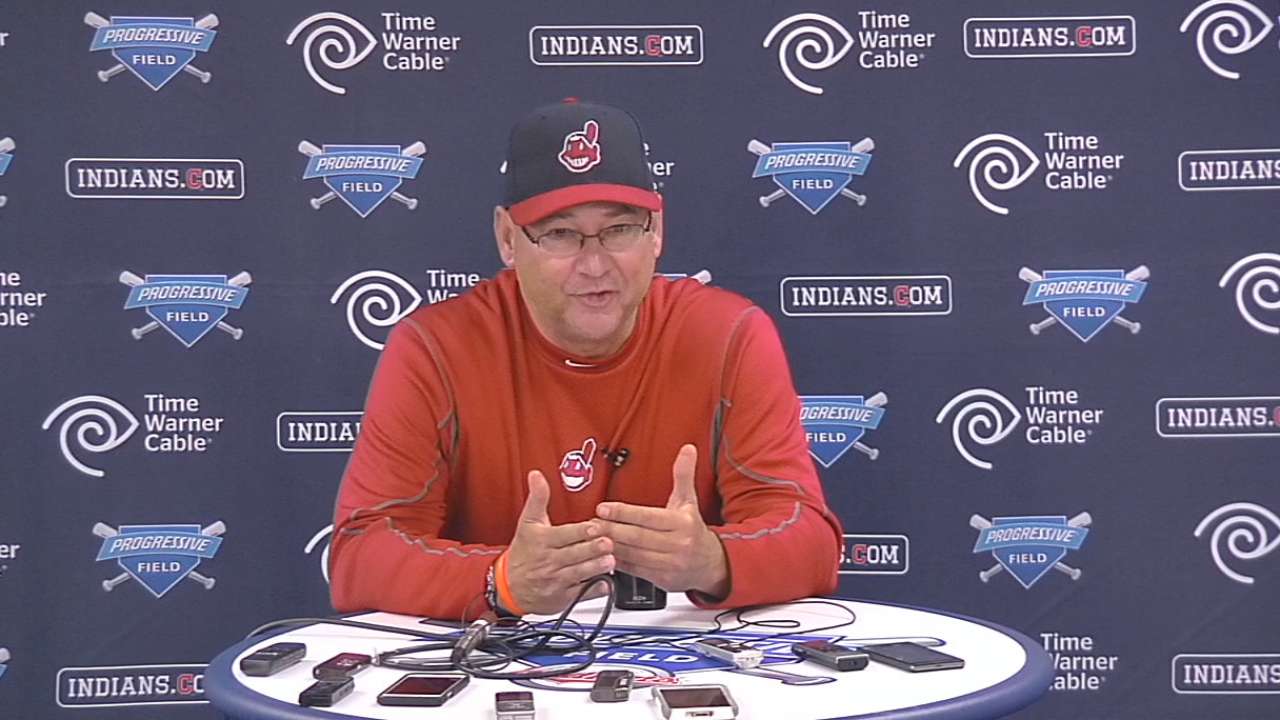 CLEVELAND -- Reality began to sink in as players around the Indians' clubhouse packed their bags, offered season-end handshakes and hugs and headed out the door. Rookie shortstop Francisco Lindor, coming off his first taste of the big leagues and stardom, was not ready for the end.
"It hurts that we didn't make it to the playoffs," Lindor said after Cleveland's 3-1 victory over the Red Sox on Sunday in the season finale. "I would love to say, 'Hey, I'm playing in two days,' instead of saying, 'Hey, I'm going home and sitting on my couch, chilling with my dog and watching other teams play.' I would love to be playing in two days."
As fans have said after so many Cleveland summers: Wait 'til next year.
This year will show that the Indians ended with a winning record, going 81-80 after sitting 10 games below .500 on Aug. 7. Then again, most 81-win seasons are not classified as such. Cleveland caught a break in terms of winning percentage in the fact that they only played 161 games, due to a rainout against Detroit that was never made up.
That game was not played because it had no impact on the postseason picture, which does not include the Indians for the second straight autumn. The Tribe went to the American League Wild Card Game in 2013, but the club has been eliminated from the October stage late in each of the past two seasons.
That last playoff memory is still fresh for the players.
"I feel like it was last year," said Danny Salazar, who started in that Wild Card Game two years ago and earned the win over Boston on Sunday. "This year went too fast. We want to stay playing here. After today, after the game, I'm going to wonder, 'What am I going to do now? Rest? And then get bored after a week?' You want to go back and play. This season went fast."
As Cleveland plots for next season, much of the focus will be on the strides made in the second half.
Lindor and rookie third baseman Giovanny Urshela helped begin the turnaround by shoring up the defense after their promotions in June. A series of trades in July and August reshaped the roster, initiated a youth movement and put the onus on guys like Jason Kipnis, Michael Brantley, Corey Kluber and Yan Gomes to step up as leaders.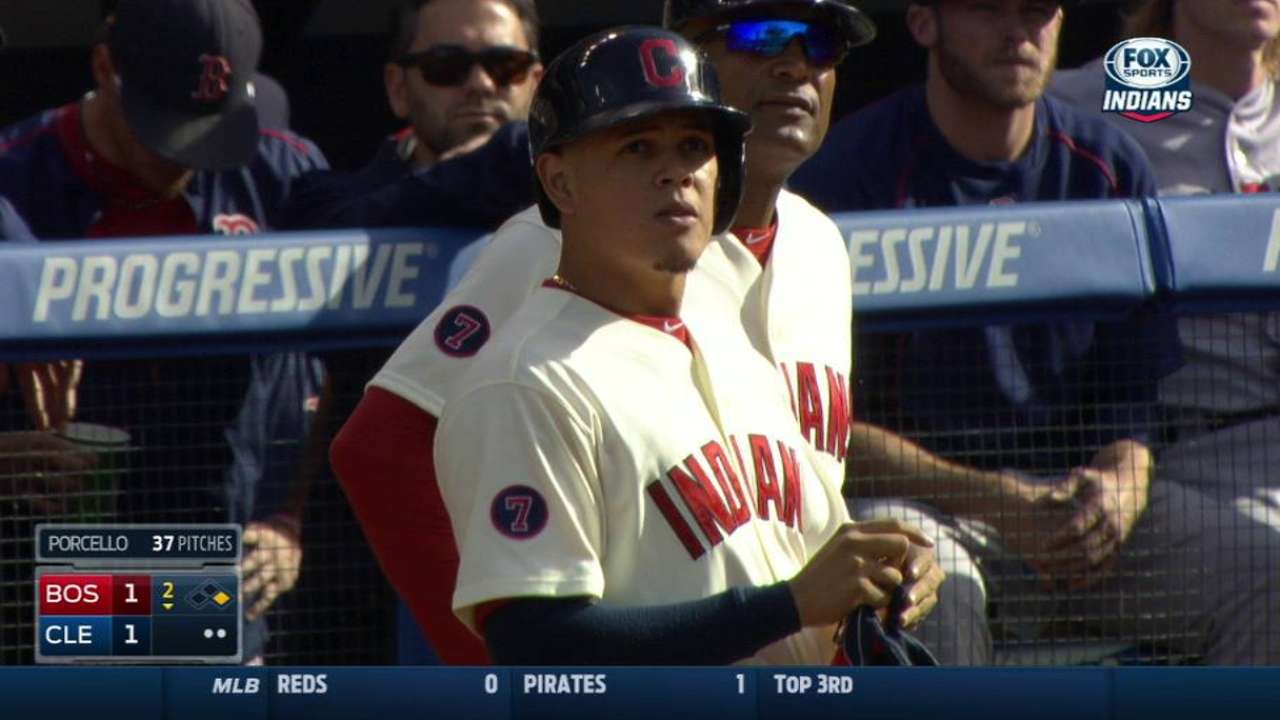 In that way, progress was made down the stretch.
"We're close," Kipnis said. "We're going to have to keep getting better, and we're going to have to keep growing. I think the front office knows that. We're not far away. We've definitely got a good foundation here. We've definitely got good players, and now, [we] could be just one piece away, one bat away, one pitcher away, and I think it'll be important for us to go out and get it."
There's no getting around that the Indians fell short of expectations this year.
As the team heads into another long winter, though, Indians manager Terry Francona wants his team to pull the positives out of what transpired over the past two months.
"They fought so hard to make our season be a positive," Francona said, "because we really were having a tough time, and that takes a lot of will and a lot of caring and a lot of fight. And, yeah, we didn't do good enough, but from where we were [in June], we did some good things, and the hope is you build off of that. ... I thought that some of the enthusiasm of the younger guys kind of rubbed off.
"I think we were forced there for a while -- because we were spinning our wheels -- we were all forced to kind of dig deep and try to figure out how we were going to do things better. And I think if anything, it probably brought at lot of us closer, like [general manager Chris Antonetti] and his guys, the coaches and the players. We endured it, and I think we'll be better for it."
Jordan Bastian is a reporter for MLB.com. Read his blog, Major League Bastian, follow him on Twitter @MLBastian and listen to his podcast. This story was not subject to the approval of Major League Baseball or its clubs.