NL Central finish an unprecedented scenario
Cards, Bucs, Cubs post three best records in baseball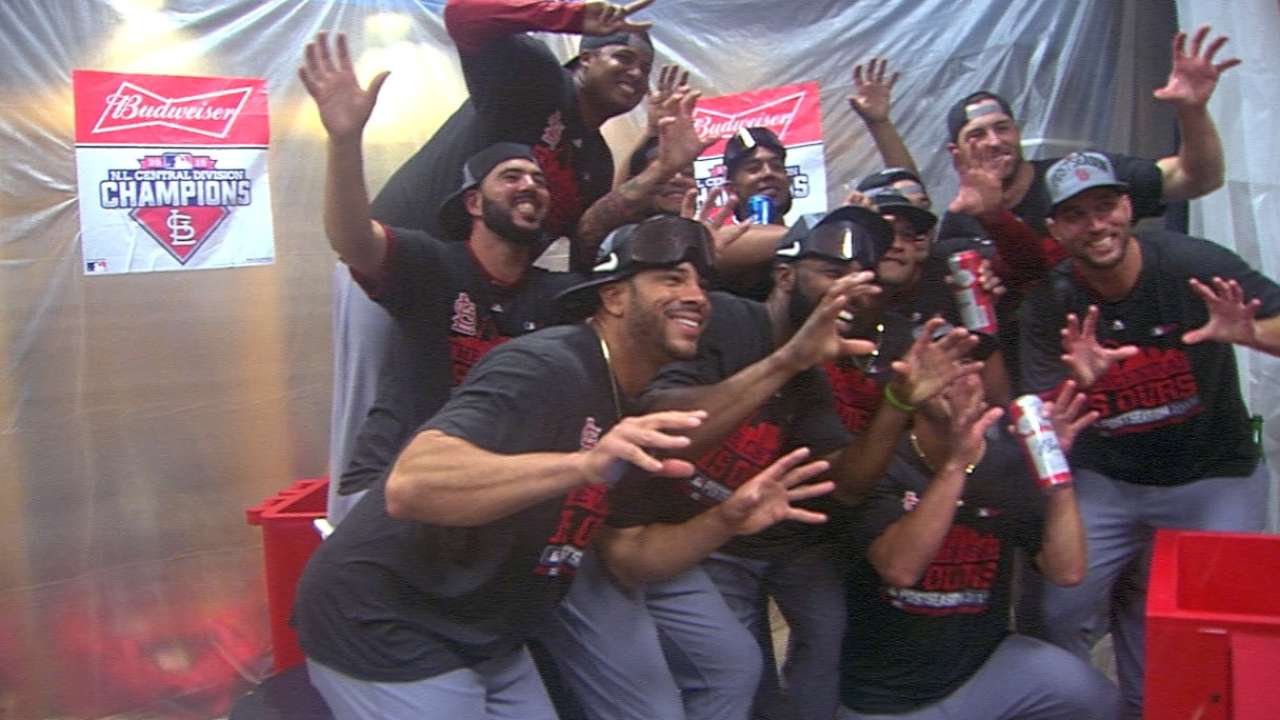 What the Cardinals, Pirates and Cubs did atop the National League Central this season is unprecedented. Since the start of the divisional era in 1969, never before had the teams with the three best records in baseball all finished in the same division.
That changed this year. St. Louis overcame a plethora of injuries to become the first team to win 100 games since 2011, Pittsburgh made the playoffs for the third consecutive season, and Chicago's young core carried the team to the postseason for the first time since 2008.
The likelihood of the three best teams in baseball hailing from the same division is about 1.5 percent, although those odds are probably even lower considering teams in the same division have to play each other a disproportionate number of times.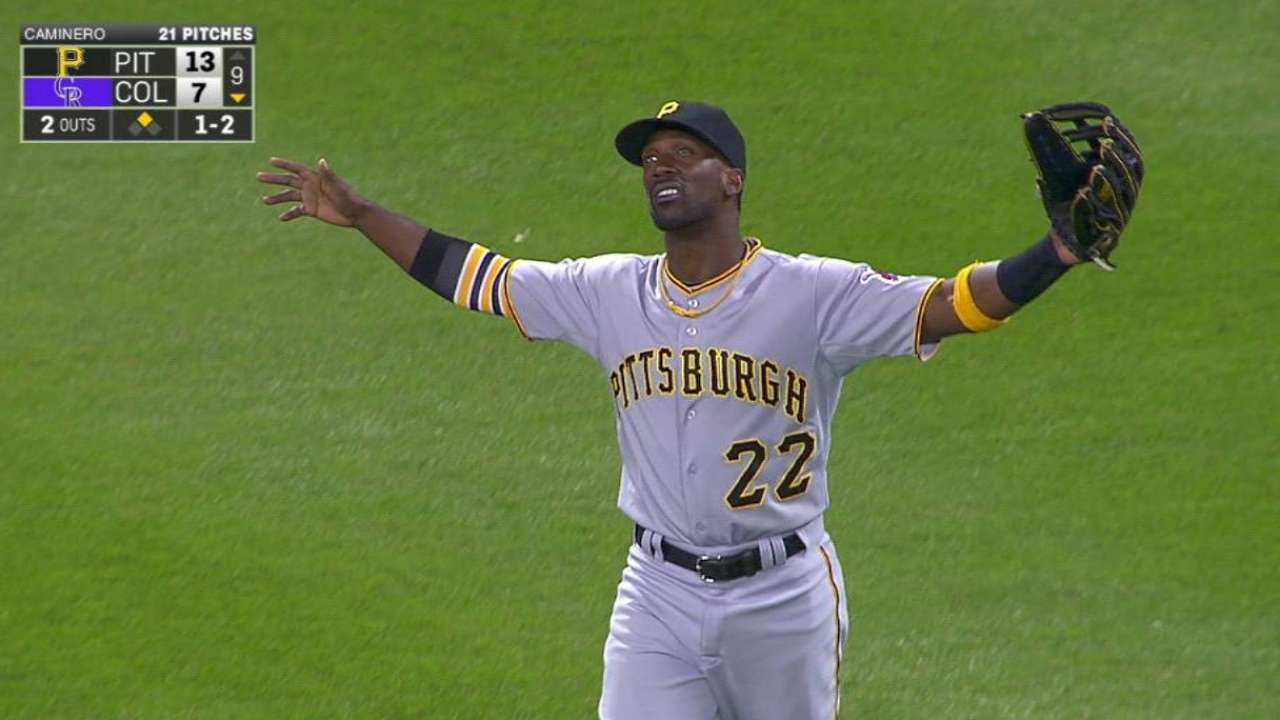 As Pirates general manager Neal Huntington put it, "Thank goodness the Astros aren't still in the division."
The 2015 NL Central is just the second division in the Wild Card era to have the two top teams finish with the best record in baseball, joining the American League West in 2001 (Mariners, 116; A's, 102). In fact, no third-place team has ever finished among the top six teams overall -- let alone the top three -- since baseball went to its current format of three divisions per league in 1994.
The Cardinals did not even clinch their division championship until their 100th victory of the season.
"There were times when we'd be disappointed because we'd played good baseball, and we wouldn't gain much ground," Cardinals manager Mike Matheny said. "But all in all, it was something really that got back to our initial idea: Let's just go play the game. Stuff will take care of itself. We'll get a chance to play teams head-to-head, and hopefully we take care of business."
Pittsburgh finished with 98 wins, the third most in franchise history (1902, 103 wins; '09, 110 wins).
"That's where I take my comfort, knowing they can win 98 and not win a division, too," Cubs manager Joe Maddon said. "That would be like, 'You've got to be kidding me.' It's true."
The Cubs won 97 games, matching their total from 2008 when they had the best record in the NL. They will not even have home-field advantage in the Wild Card Game presented by Budweiser on Wednesday at 7 p.m. CT on TBS.
In fact, no third-place team has ever finished among the top six teams overall -- let alone the top three -- since baseball went to its current format of three divisions per league in 1994.
When Maddon managed the Rays, he competed in a division against Yankees and Red Sox teams that routinely finished near the top of the American League. He has said all season that he enjoys playing in the best division, because he believes the competition has helped the Cubs.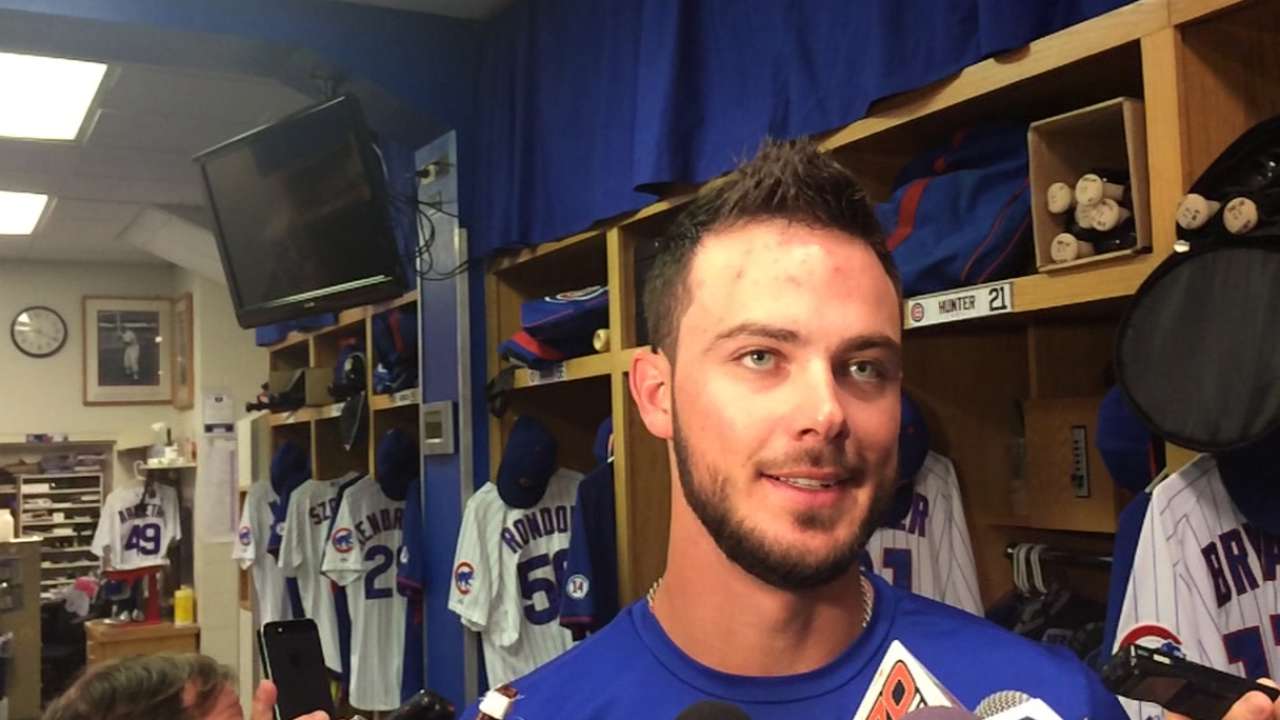 Then there are teams like the Brewers and Reds, who entered rebuilding projects with a series of midseason trades. Milwaukee manager Craig Counsell was asked Sunday whether the quality teams at the top of the division will influence how the Brewers approach their own decisions.
"Every year you look at it, you're probably going think, 'This team is going to be really good. This team's got a chance to slide back. This team's in a good spot in the future,'" Counsell said. "It's clear right now we're playing in the best division in baseball. It feels like we have three organizations that have ... a chance to sustain success. But again, that means we know what's going to happen in the future -- and we don't. We don't know what's going to happen in a baseball season. So I don't think, especially this season, I don't think it will impact decision-making greatly."
And yet, despite this historic season, after Wednesday's National League Wild Card game between the Cubs and Pirates, one of the three best teams in baseball, record-wise, will see its season end.
"I hope not," Huntington said about this situation happening again. "Hopefully there's a little less taxing road in the future."
Jamal Collier is a reporter for MLB.com. Follow him on Twitter at @jamalcollier. AJ Cassavell contributed to this story. This story was not subject to the approval of Major League Baseball or its clubs.