Ending season with win means a lot to Phillies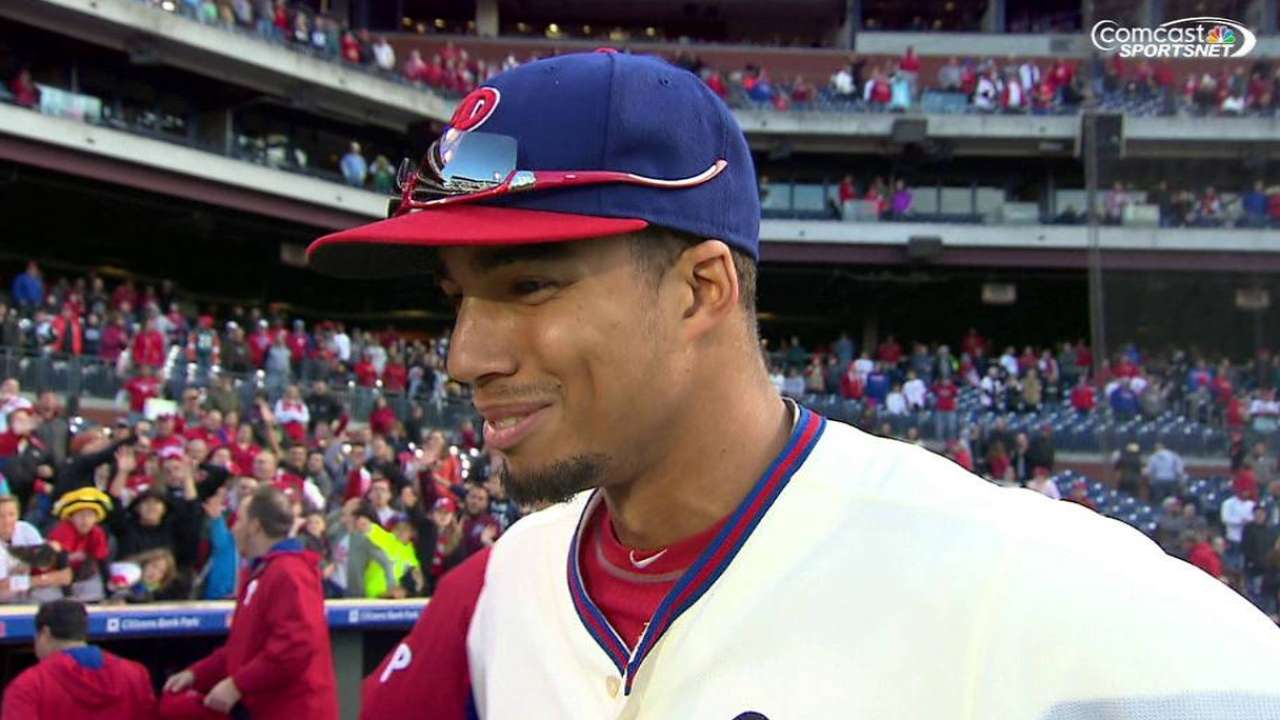 PHILADELPHIA -- In the end, Phillies manager Pete Mackanin said 100 losses mattered to him.
He had said for weeks he paid no attention to the possibility the Phillies could lose 100 games for the first time since 1961. But after the Phillies finished their season Sunday evening with a 7-2 victory over the Marlins at Citizens Bank Park to finish 63-99 (.389), he said he is happy they avoided it.
"I lied to you. I didn't want to lose 100 obviously," Mackanin said. "I didn't want to lose 99. It's just good to end on a positive note."
The Phillies still suffered their worst season since 1972, when they went 59-97 (.378). But the Phillies also showed some life and reasons to be optimistic about the future under Mackanin, who replaced Ryne Sandberg on June 26. The Phillies went 34-37 (.479) after the All-Star break, which is a small accomplishment considering the relative age and inexperience of the roster, plus the fact they played most of the second half without Cole Hamels, Jonathan Papelbon, Chase Utley, Ben Revere and Jake Diekman, each of whom were traded this season.
"We didn't want to lose 100," said Jeff Francoeur, who hopes to return. "I thought we played really well here at the end of the season. A lot of things obviously that we have to work on … but it's been a blast to play for these guys and play for Pete. He really stabilized the environment in here and kind of regained the focus after everything that happened. It was a lot of fun."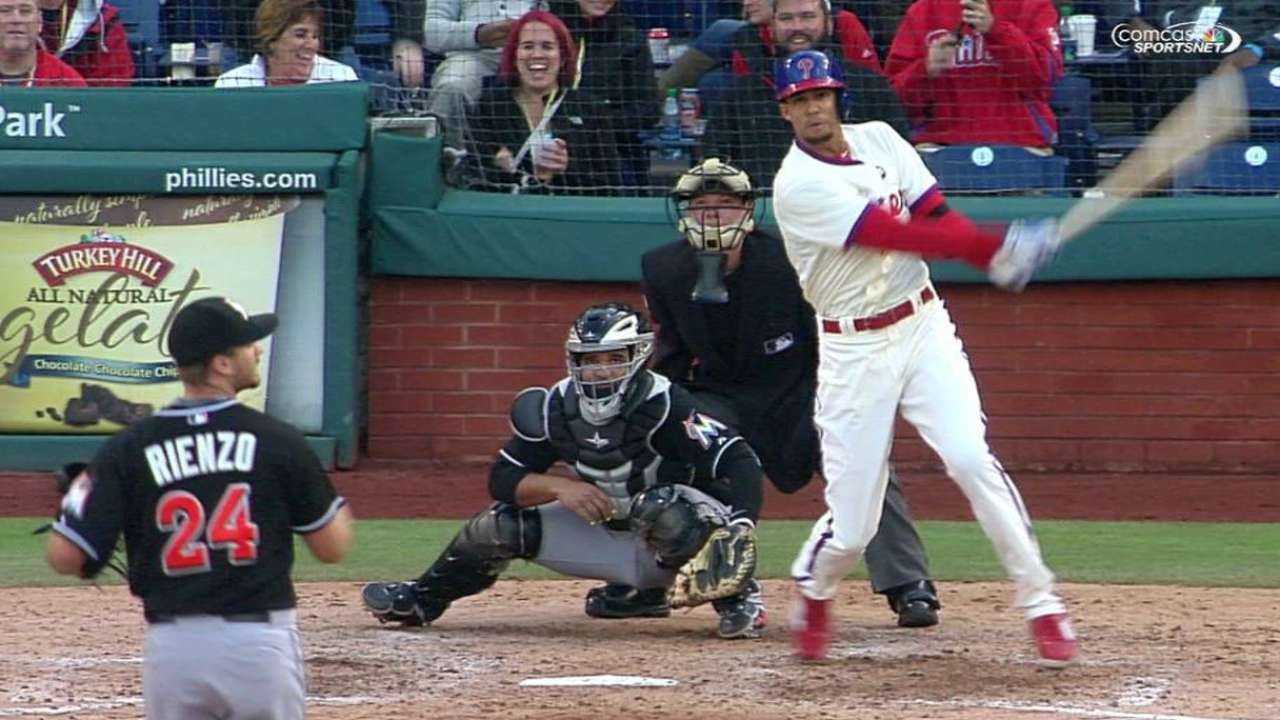 Now, that is not to say the Phillies will compete for the postseason next year, but there certainly should be improvement. Maikel Franco looks like a cornerstone at third base. Odubel Herrera is an talented young hitter. The Phillies have a couple potentially solid rotation pieces in Aaron Nola and Jerad Eickhoff. Ken Giles is a solid closer.
Players like Aaron Altherr, Cody Asche, Cesar Hernandez, Freddy Galvis, Adam Morgan and others hope to take steps forward next year. The organization also hopes to see the continued development of a deep and talented Minor League system.
"We've got a young team so it's going to take a little while to get a little comfortable," Altherr said. "But we made a lot of good strides, I think. I think it's definitely an exciting team to look forward to in the future."
"As of right now the record doesn't matter," Giles said. "It's a matter of us getting experience and seeing the promise everybody provides for us. We've got younger guys ready to come up soon, we've got young guys that are already here and just need the time to get that experience. We just have to be patient with those guys so they can get that experience. That's all it'll take, and maybe the record will flip-flop next year or the year after that, it's just one of those things, you have to be patient for it."
Todd Zolecki is a reporter for MLB.com. Read his Phillies blog The Zo Zone, follow him on Twitter and listen to his podcast. This story was not subject to the approval of Major League Baseball or its clubs.