In postseason, Bucs aim to cross NLCS threshold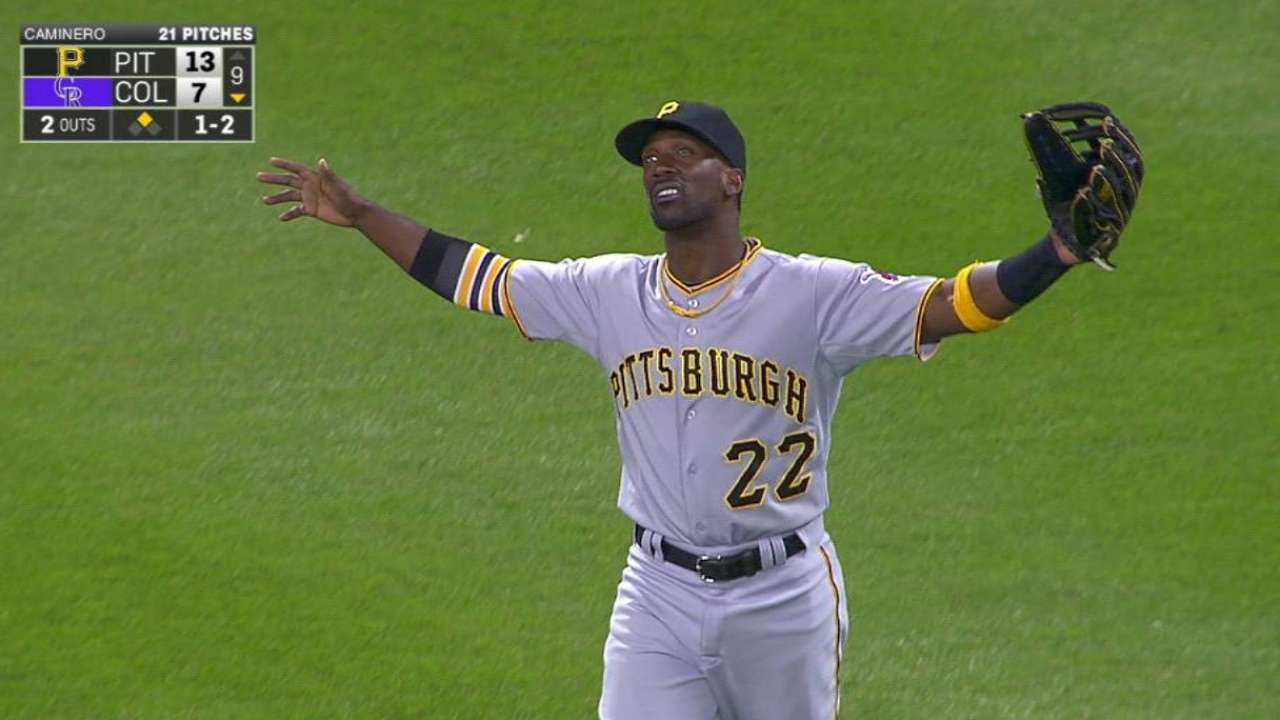 The Pirates, again, are stepping into the postseason. Their mission: Avoid, again, tripping over the threshold. Realizing the organization's goal of building a perennial contender, the Bucs are playoff threepeaters for only the third time in franchise history.
But just as the 1990-92 Pirates could never get out of the National League Championship Series, the current club has not yet been able to advance beyond an NL Division Series.
• Shop Pirates postseason gear
Winning a World Series is not a problem for the Bucs; they have won five of the last six Classics they've played, including the last three they've reached (1960, 1971, 1979). Getting there has been the problem, though; they're 0-for-5 in postseason shots since that last World Series ring.
Last time made playoffs: The Bucs stormed into the 2014 NL Wild Card Game (wining 17 of their last 23 games), only to turn into the launching pad for Madison Bumgarner's fabulous postseason. The lefty completed an 8-0 Giants win in PNC Park, supported by a grand slam from Brandon Crawford -- Gerrit Cole's future brother-in-law.
Last time won playoff series: If you consider one-or-done a series, the Pirates enjoyed a glorious 6-2 win over the Reds in the 2013 inaugural NL Wild Card Game. Two home runs by Russell Martin highlighted the "Cue-to! Cue-to!" game.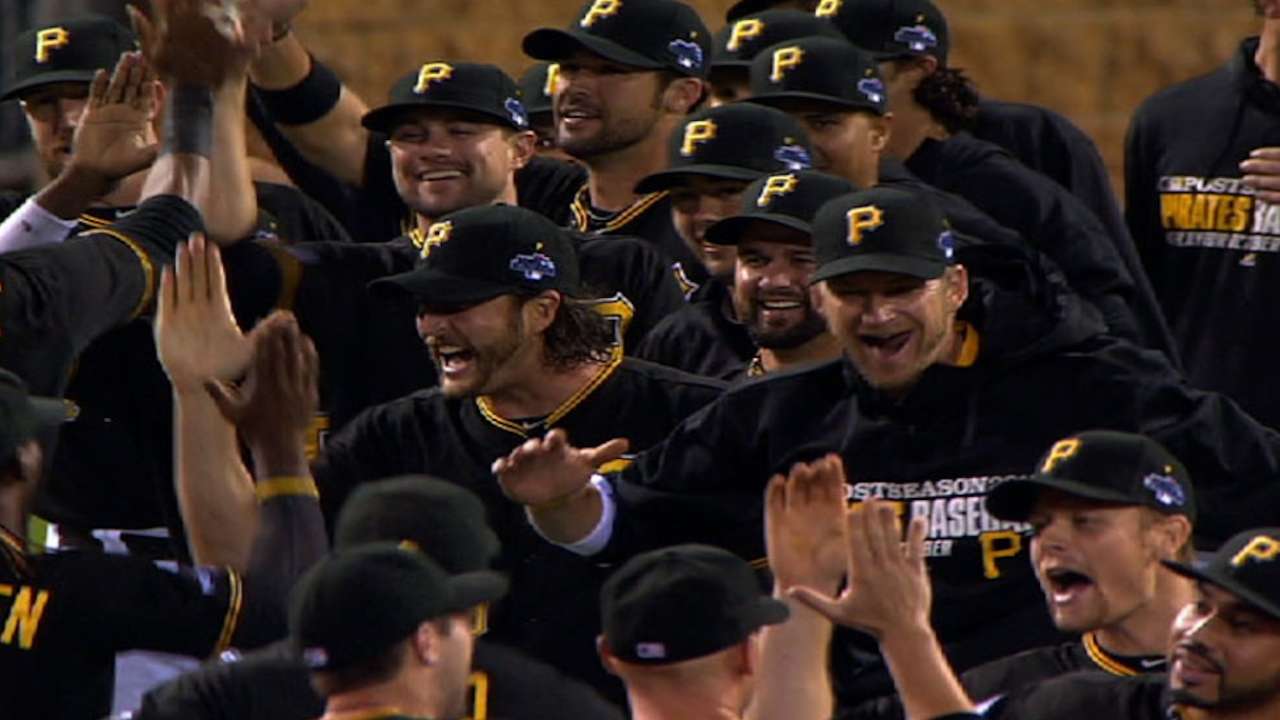 Last time won NL: The 1979 We Are Family Pirates swept the Reds in the then-best-of-five NLCS, but it was anything but a romp. The first two wins, in Cincinnati, were extra-inning affairs, then Bert Blyleven closed it out with a complete game 7-1 clincher at Three Rivers Stadium.
Last time won World Series: The Bucs rallied in the 1979 Classic to overcome a 3-1 deficit vs. the Orioles, with Series MVP Willie Stargell going 4-for-5 with a home run and two RBIs in the crowning 4-1 triumph in Game 7 at Memorial Stadium.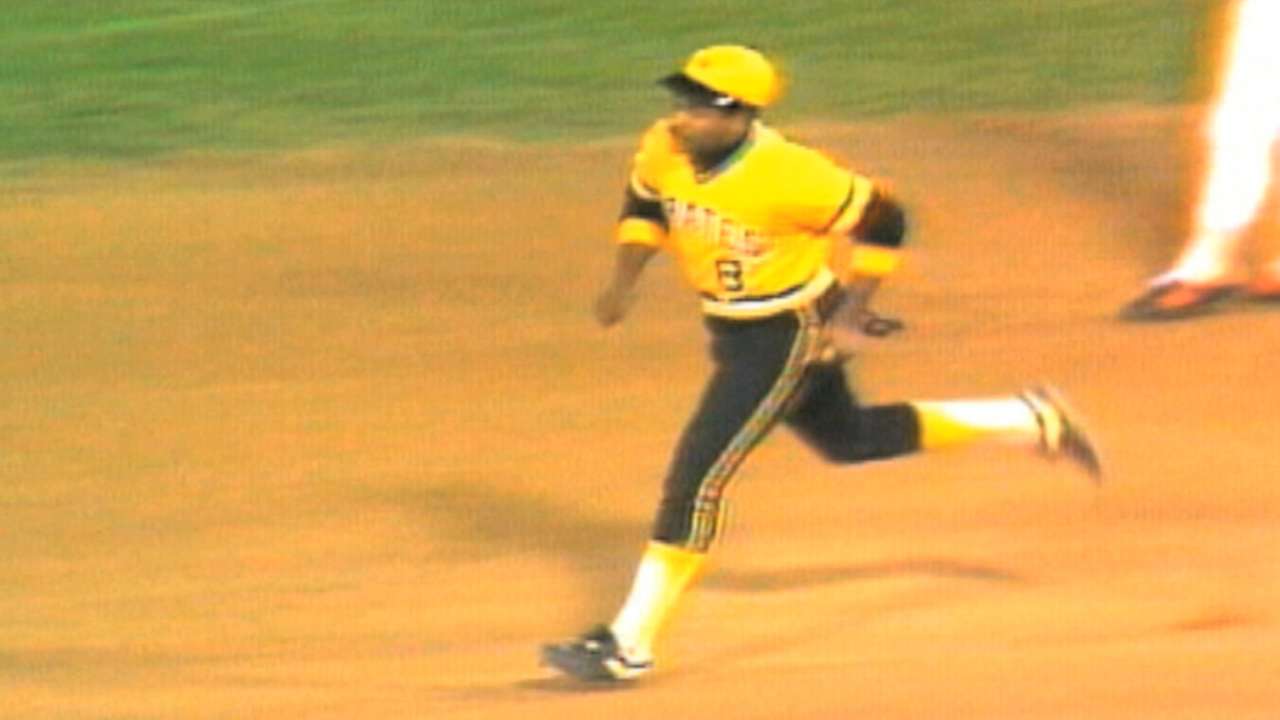 Overall DS record: 0-1 in one series; 2-3 in 5 games, .400%
Overall LCS record: 2-7 in nine series; 17-25 in 42 games, .405%
Overall WS record: 5-2 in seven series; 23-24 in 47 games, .489%
Overall postseason record: 8-11 in 19 series, 43-53, .448%
Tom Singer is a reporter for MLB.com and writes an MLBlog Change for a Nickel. Follow him on Twitter @Tom_Singer. This story was not subject to the approval of Major League Baseball or its clubs.