Three moments that will matter vs. Dodgers
Big at-bats vs. lefties, Conforto off bench, Tejada vs. Flores at short key for Mets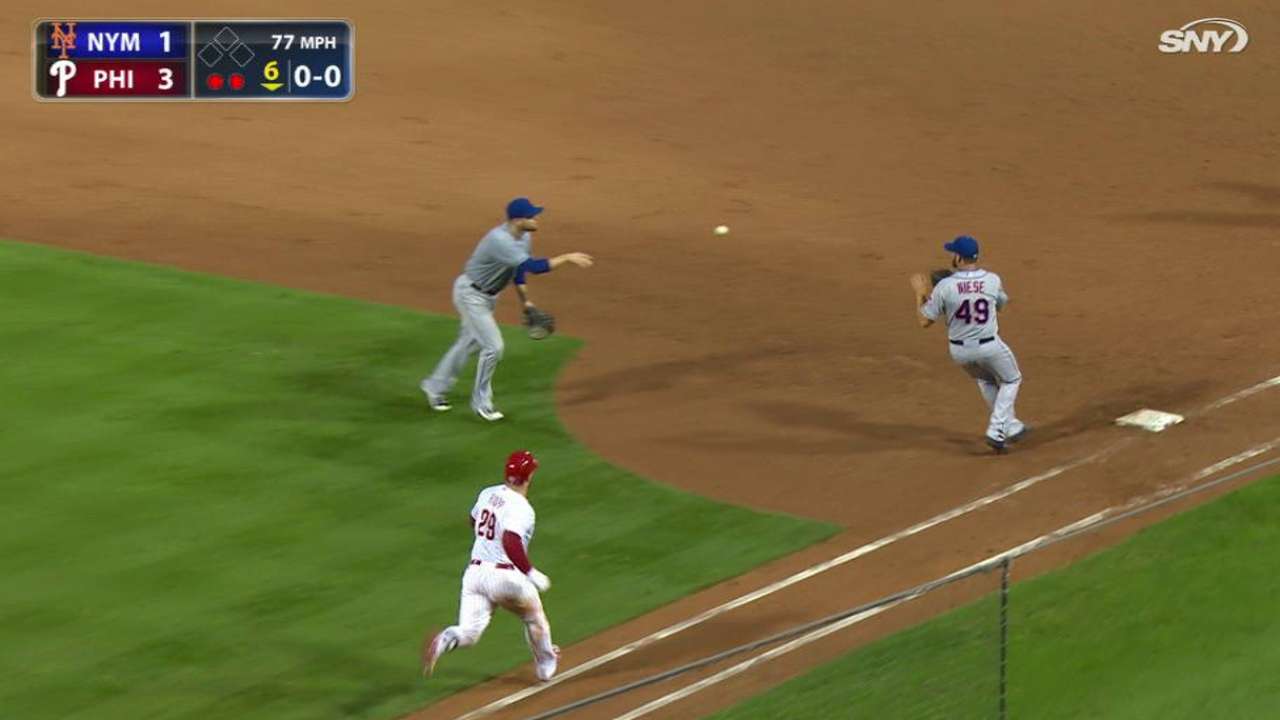 NEW YORK -- Often, it's the minutiae that matters in October. That's why the Mets have spent the past week stressing over whether to carry a six- or a seven-man bullpen on their postseason roster, what sort of specialists to include on their bench, and so on and so forth.
With that in mind, here are three moments that will matter in the Mets' National League Division Series against the Dodgers:
• Shop for Mets postseason gear
Leaning lefty: Picture this: tie game, middle innings, starting pitcher tiring. Adrian Gonzalez is at the plate with two men on base.
Try as they might all season, the Mets have not been able to find a reliable, healthy left-handed specialist. Though they will enter the postseason with at least one lefty -- either Sean Gilmartin or Jon Niese -- in their bullpen, manager Terry Collins does not consider either a one-out pitcher.
So the manager will have a choice. All three of his back-end pitchers are capable against lefties, from Addison Reed to Tyler Clippard to Jeurys Familia. Collins could dip into that back-end trio early, asking Reed, for example, to record more than three outs. He could ask his starting pitcher to go above and beyond, stretching the limits with Matt Harvey or Noah Syndergaard or Jacob deGrom. Or he could turn to Niese or Gilmartin, both of whom feature reverse platoon splits.
Convention says to turn to the lefties, splits be darned, and as a conventional manager, Collins may well do that. The statistics say he should probably try another direction.
In any event, what Collins decides could determine the outcome of the series.
Rookie off the bench: There are plenty of folks who believe rookie Michael Conforto should have received more run this season against left-handed pitchers, considering how much success he had vs. righties. But the Mets never gave him that opportunity, and now are citing his lack of experience against lefties as reason to bench him against Clayton Kershaw et al.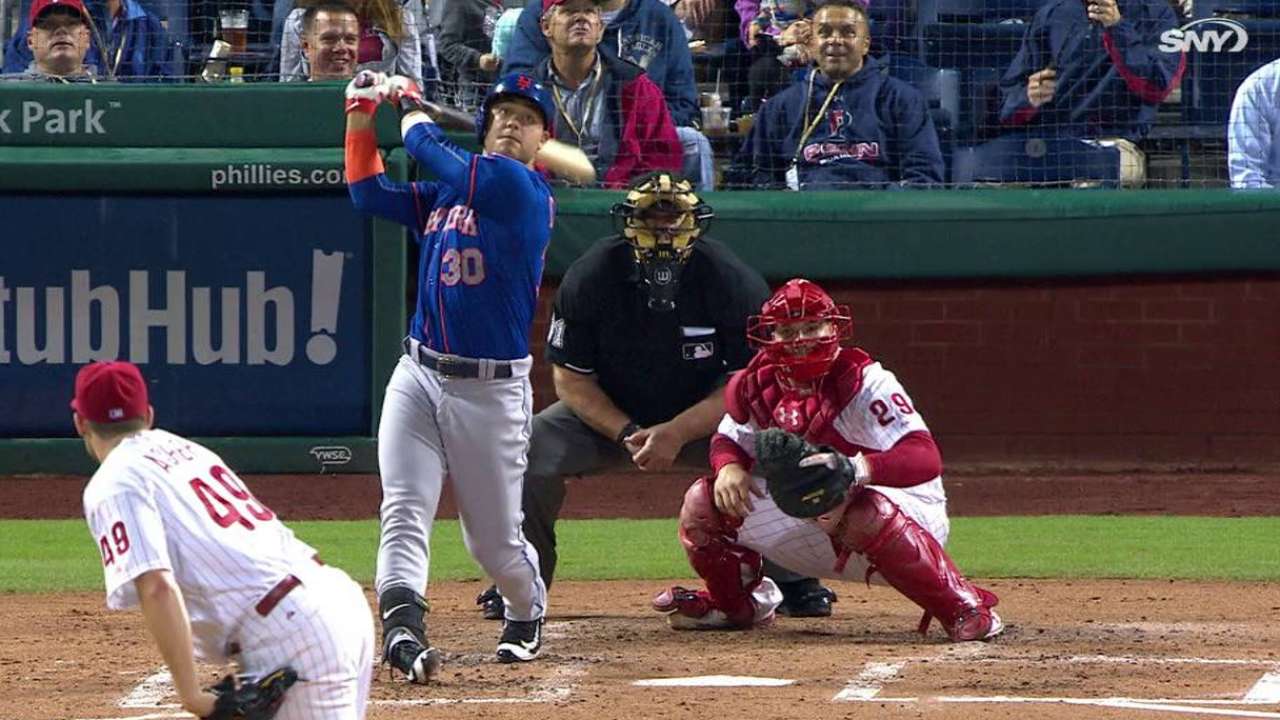 Fine -- there's no changing that at this point, even if Conforto profiles as the type of hitter who will play every day as soon as next season. The byproduct of the situation is that with the Dodgers potentially starting four left-handed starters in five games, Conforto could become a key weapon in the later innings. The Mets know that, and are banking on him doing damage against the right-hand-heavy back end of Los Angeles' bullpen. Collins simply must decide when to deploy him.
Conforto has never faced Kenley Jansen or the Dodgers' other top right-handed relievers, but he is 2-for-7 in his brief career as a pinch-hitter. His mere presence could force the Dodgers to waste a reliever after only a batter or two, bringing on Luis Avilan or J.P. Howell to face him. That could free up Curtis Granderson, Lucas Duda and the Mets' other lefties to face right-handed pitching later in games. It's a chess match.
A tale of two shortstops: Collins has made it clear that more often than not, Ruben Tejada will start at shortstop for the Mets. He is clearly the superior defender to Wilmer Flores, who spent the regular season's final week with a bad back, to boot.
But consider: Flores, who has shown a consistent knack for clutch hits (if you believe in that sort of thing), is a combined 9-for-24 (.375) against starters Kershaw, Zack Greinke and Alex Wood -- even homering against Wood. If the Mets can stomach the downgrade defensively, as they did for much of this summer, it may be worth starting Flores against Greinke in particular; Tejada is 0-for-6 off the right-hander.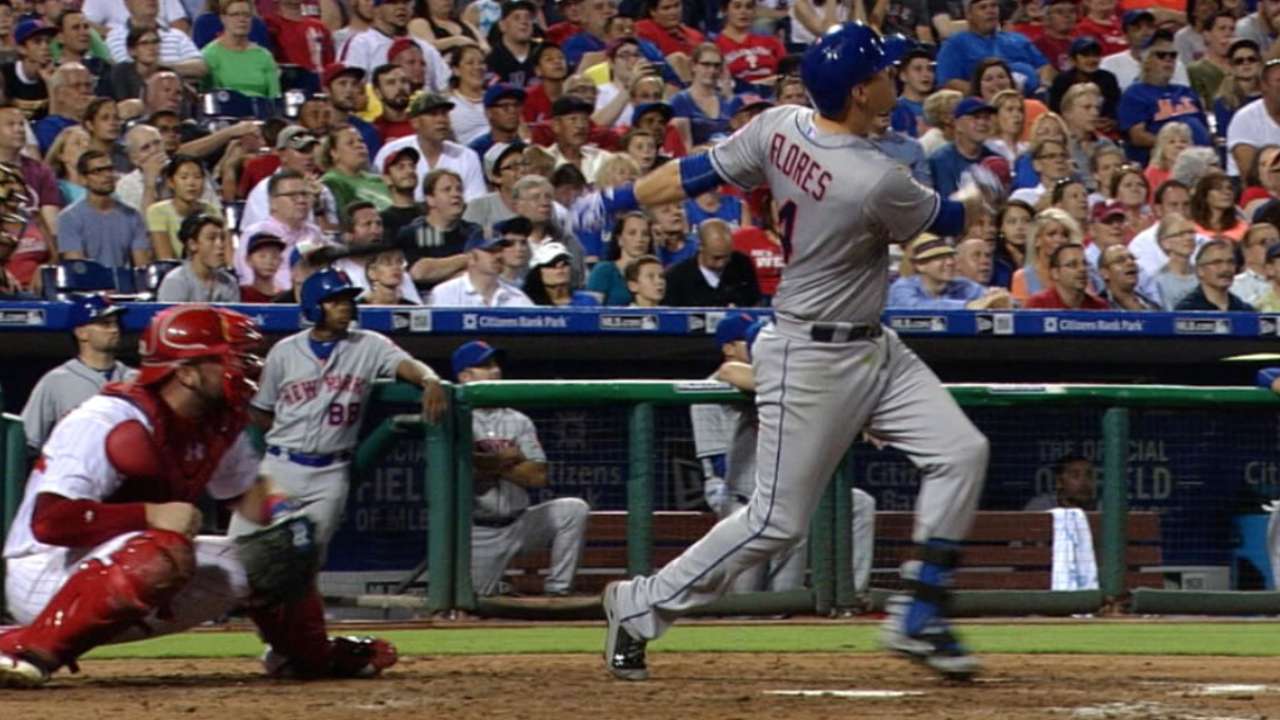 If Collins does not start Flores, he must decide when to deploy him. Assuming Juan Uribe is not healthy enough to make the roster as the Mets' primary right-handed pinch-hitter, those duties may well fall to Flores, who is 3-for-12 in his career off the bench.
Anthony DiComo is a reporter for MLB.com. Follow him on Twitter @AnthonyDiComo and Facebook, and listen to his podcast. This story was not subject to the approval of Major League Baseball or its clubs.