Tribe ends season with sweep of Red Sox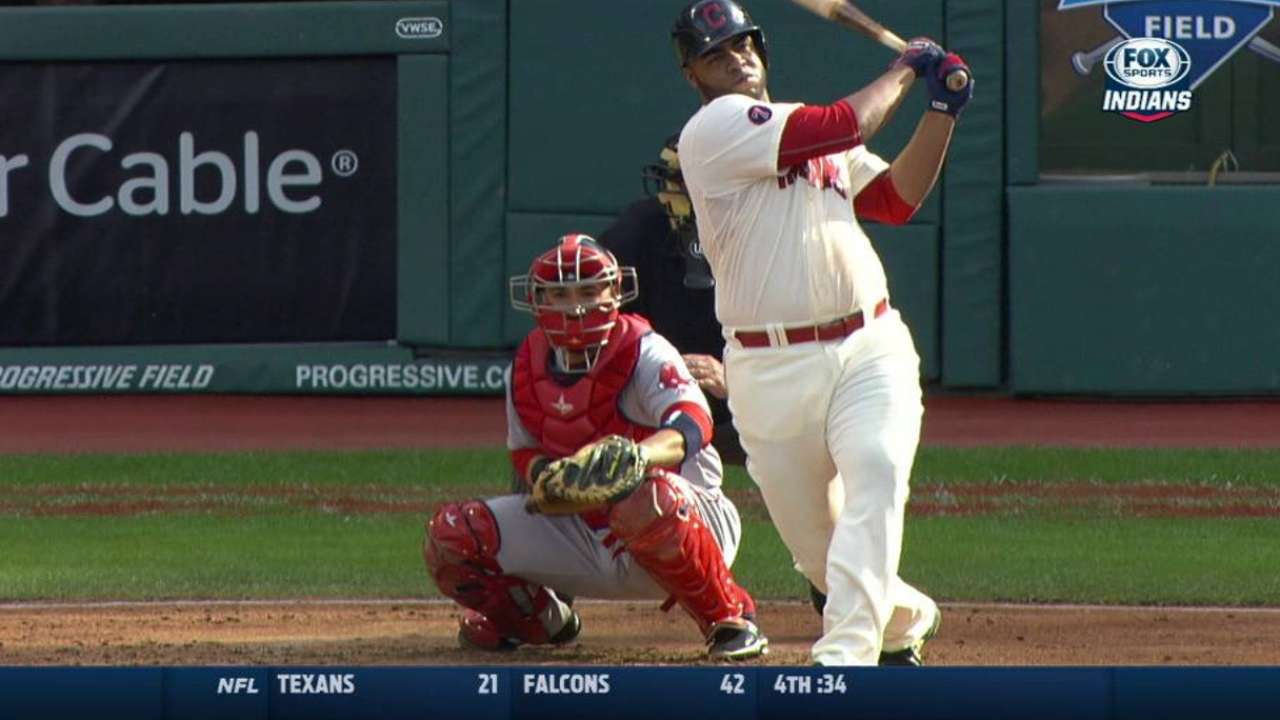 CLEVELAND -- The Indians ended their strong second half on a positive note, defeating the Red Sox, 3-1, in the season finale at Progressive Field to clinch their third consecutive winning season.
Rick Porcello got the nod for Boston and ran up his pitch count early, throwing at least 20 pitches in each of his first three innings before settling down to complete seven strong frames. Porcello allowed three runs on 10 hits, striking out seven while walking one. The start dropped his season ERA under 5.00 for the first time since May 16. He finishes the season 9-15 with a 4.92 ERA.
Danny Salazar gave up a run in the first inning on an RBI double by David Ortiz (108 RBIs), but he worked the rest of the outing unscathed. He was pulled after 92 pitches, 61 of which went for strikes, allowing just one earned run on four hits over 5 1/3 innings, striking out six and walking one.
"I thought he was pretty good," Indians manager Terry Francona said. "I thought as he got into the game, you started to see him get after his fastball a little bit. I thought it was a good finish for Danny. I didn't want him to throw 120 pitches today, but I thought he did a good job."
With the victory, the Indians finish the season at a peculiar record of 81-80, due to a rainout against Detroit that was not made up. The Indians joined New York (AL), Kansas City, Washington, St. Louis, Pittsburgh and Los Angeles (NL) as the only seven teams to have posted a winning record each year since 2013. The last time the Indians had at least three consecutive winning seasons was 1994-2001, when they had eight consecutive winning seasons.
"The group in there, they fought so hard to make our season be a positive," Francona said, "because we really were having a tough time. And that takes a lot of will, and it takes a lot of caring and fight. Yeah, we didn't do good enough. But from where we were, we did some good things. The hope is that you build off of that."
• Red Sox tip their caps to announcer Orsillo
MOMENTS THAT MATTERED
Bogaerts finishes at .320: Red Sox shortstop Xander Bogaerts belted a double in his first at-bat to finish with 196 hits, second in the American League to Houston's Jose Altuve. By hitting .320, Bogaerts raised his average 80 points from last season. He also became a far better defender at shortstop. The fact that Bogaerts just turned 23 earlier this week justifies how much excitement there is about his future.
"I know I fell short [of 200]. It definitely would have been a nice accomplishment," said Bogaerts. "I'm obviously extremely happy with the way my season has been and obviously how we played down the stretch and in the second half. So it's a lot of excitement going into next year."
Wild pickoff: Porcello was his own enemy in the third inning, when he allowed a leadoff double to Michael Martinez, and then he allowed him to score with an errant pickoff throw, bringing the score to 2-1. Lonnie Chisenhall, who moved into scoring position on the error, later scored on a single by Jesus Aguilar that extended the Indians' lead.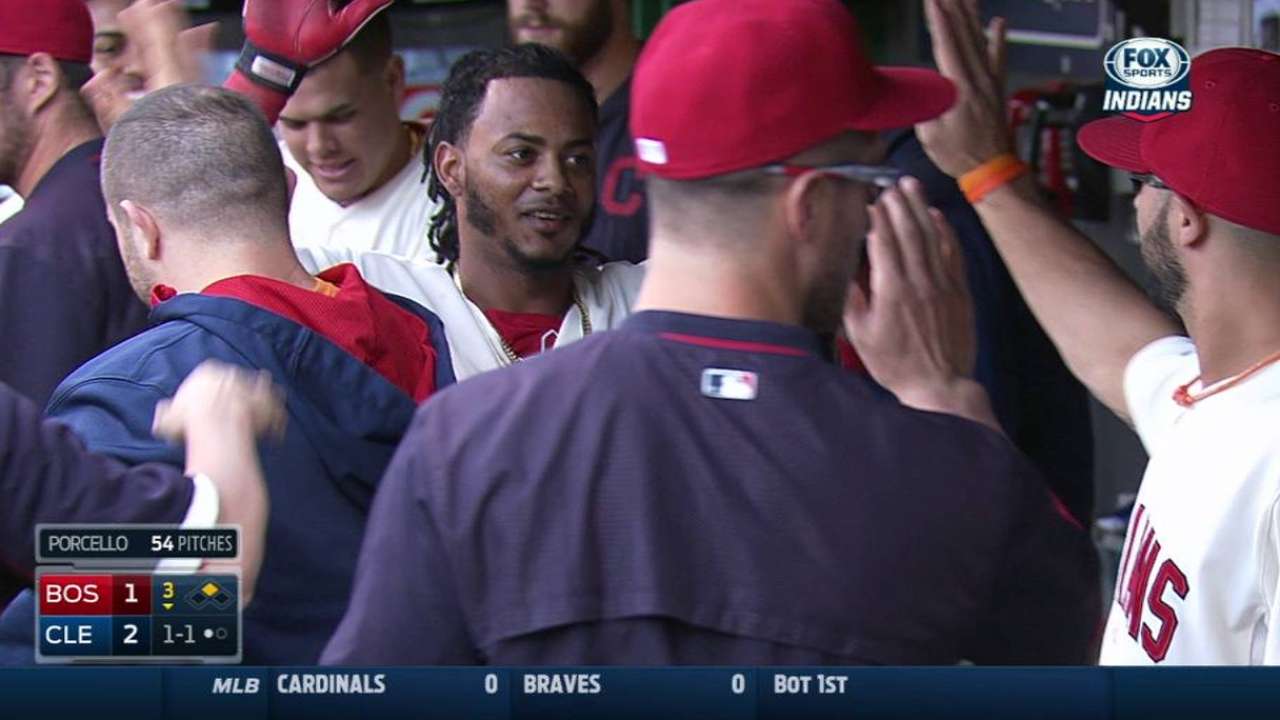 Porcello takes momentum into winter: After his start in Toronto on July 1, Porcello had a 6.08 ERA, and it was fair to wonder what the Red Sox had gotten themselves into when they signed him to a four-year extension in April. Even though the righty lost his final start to finish 9-15, he continued the roll he has been on late in the season. After coming off the disabled list on Aug. 26, Porcello notched a 3.14 ERA over his final eight starts.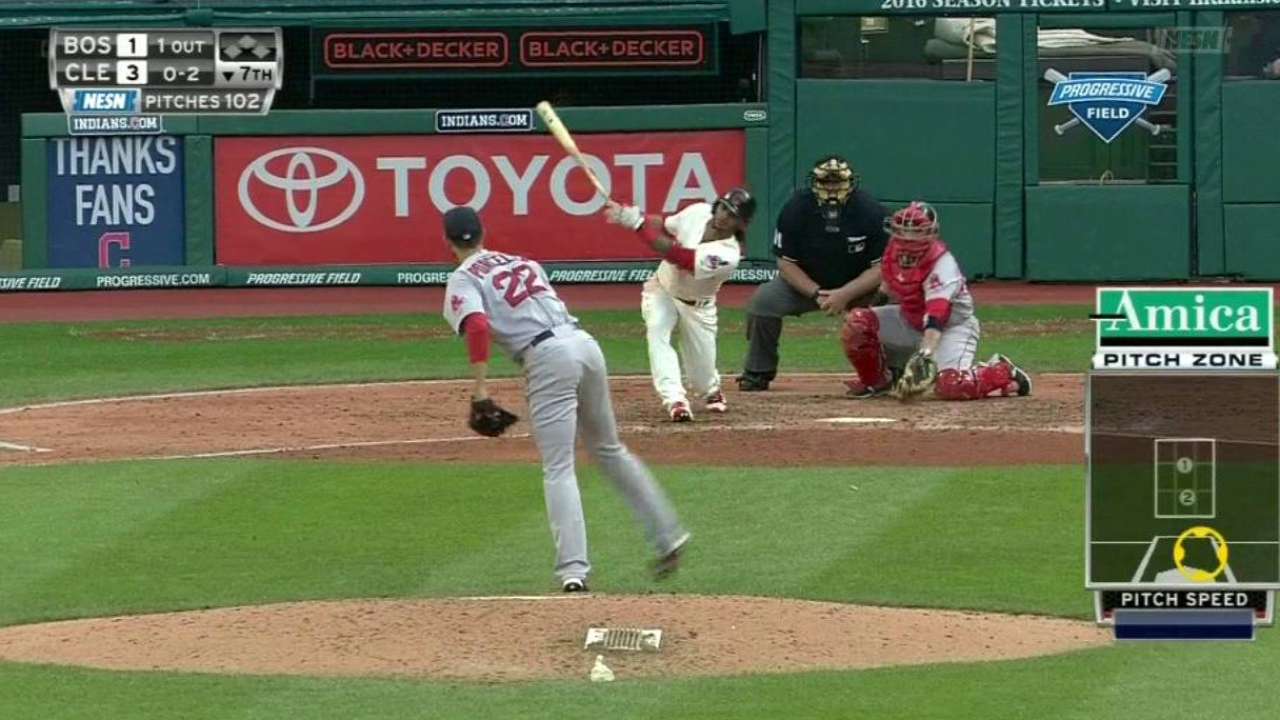 "Obviously there were some ups and downs," said Porcello. "I was able to finish strong, take some positives out of that, learn a little bit and carry that into next year."
Salazar's strong season: As Salazar walked off the field for the final time in 2015, he received a standing ovation from the home crowd and tipped his cap. The righty's 30 starts matched his previous career total over the past two seasons, and he racked up a team-high 14 wins, tied with Carlos Carrasco. He struck out 195 batters in 185 innings and finished the year with a 3.45 ERA.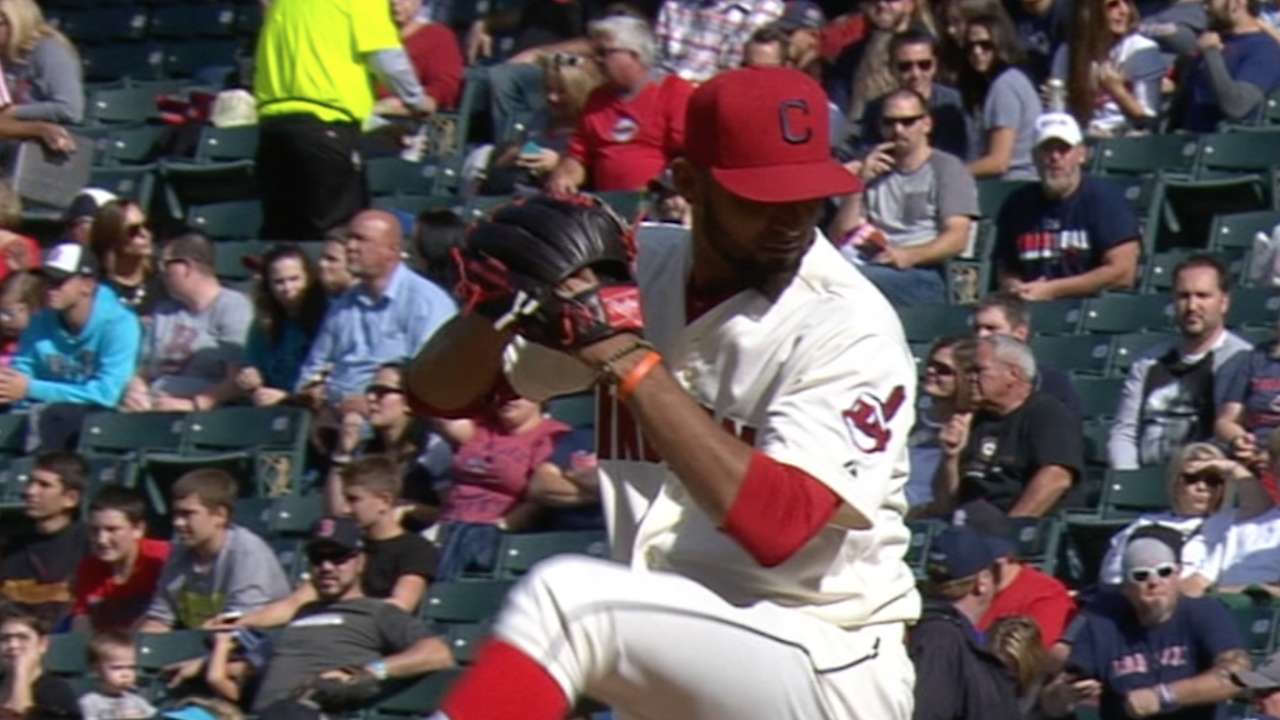 "It's really important," Salazar said of finishing on a positive note. "Starting the season and finishing the season strong. I think I had a really good season, and I'm healthy the whole time. That's amazing."
QUOTABLE
"Our players have come together, they've played well, they've played hard. We did everything we asked for. They were true Boston Red Sox. There were so many individual moments that we have a lot to be proud of. Collectively, we're pushing forward, and everything is looking very bright for a solid 2016." -- interim manager Torey Lovullo, on the improved play of the Red Sox late in the season
SOUND SMART WITH YOUR FRIENDS
Indians reliever Jeff Manship retired the only two batters he faced in the seventh inning, lowering his season ERA to 0.92 in 32 appearances this year. Manship is one of only 12 pitchers since at least 1914 to have an ERA of 0.92 or better in at least 32 games in a season. He ends this season with the lowest ERA in the Majors among pitchers with at least 30 innings.
X-RAYS NEGATIVE ON SWIHART Red Sox catcher Blake Swihart had his season end a few innings early after taking a foul tip off of his right index finger. X-rays came back negative, and it was just a contusion that shouldn't impact Swihart's offseason. Swihart suffered the injury in the second inning and exited to start the third, when he was replaced by Sandy Leon.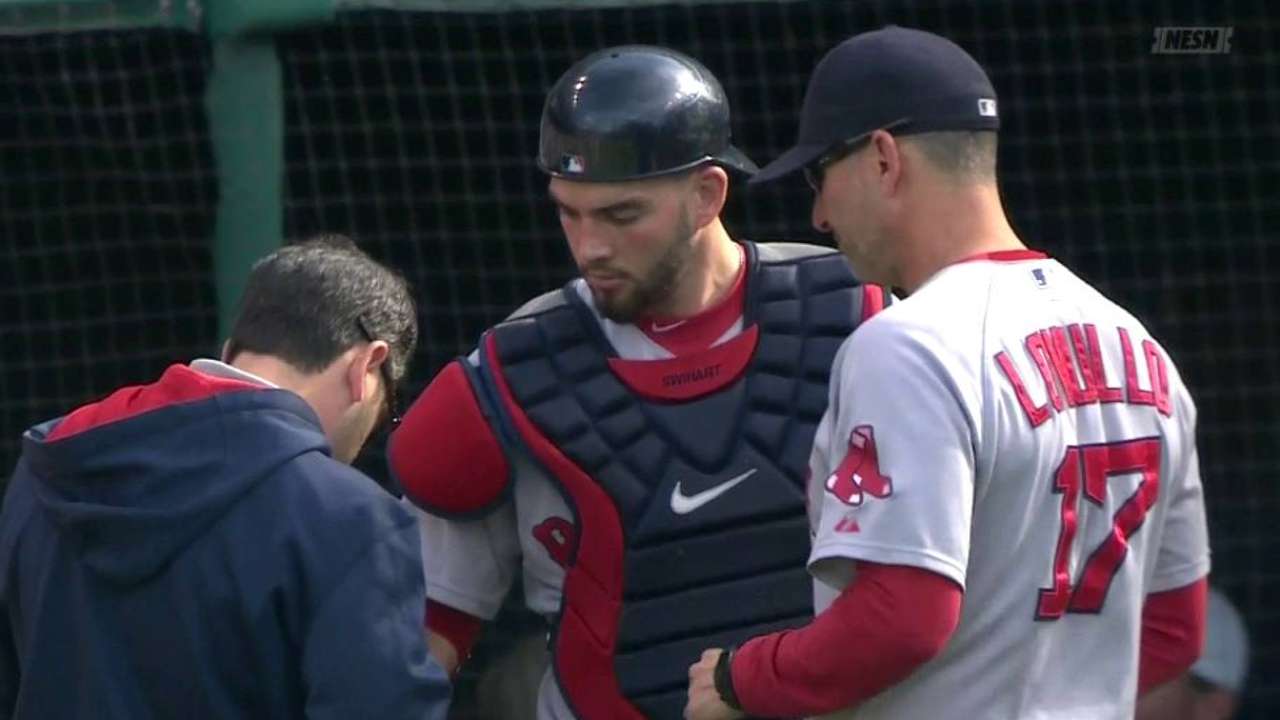 August Fagerstrom is an associate reporter for MLB.com. Ian Browne is a reporter for MLB.com. Read his blog, Brownie Points, follow him on Twitter @IanMBrowne and listen to his podcast. This story was not subject to the approval of Major League Baseball or its clubs.