Astros celebrate return to postseason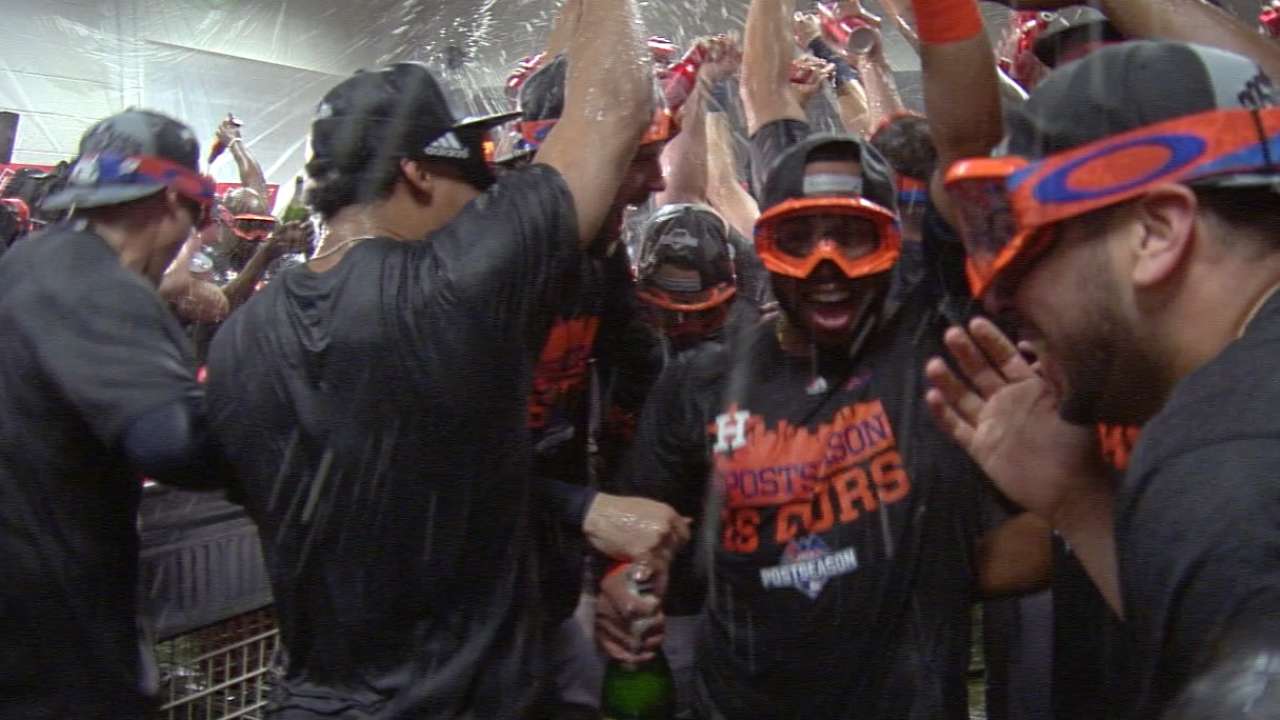 PHOENIX -- When the Chase Field scoreboard flashed the final score in the seventh inning indicating the Rangers had beaten the Angels on Sunday, Astros manager A.J. Hinch quickly hugged bench coach Trey Hillman in the dugout and then got back to business.
The Astros had clinched their first postseason berth in 10 years, earning a spot in the American League Wild Card Game presented by Budweiser with the Angels' loss. Had the Astros been able to pull off a win over the D-backs on Sunday, they would have hosted the Yankees, but a 5-3 loss meant they were headed for the Big Apple.
• Shop for Astros postseason gear
That did little to dampen the postseason celebration.
Beer flowed, champagne corks popped and the Astros danced and celebrated after finishing 86-76 and getting the second Wild Card spot. They'll send ace Dallas Keuchel to the mound to face the Yankees at 7 p.m. CT (on ESPN) Tuesday at Yankee Stadium. The winner will face the defending AL champion Kansas City Royals in a best-of-five AL Division Series beginning Thursday.
• Keuchel to face Tanaka on short rest in Bronx
"It was a little bit weird," Hinch said. "There was a moment there where we knew we were behind but we also knew we had made the playoffs. You allow yourself a little bit of a celebratory smile. You still want to win the game. Home field was at stake, but it was a sense of relief there that we were going to play again and knew we were going to be one of the few teams that were left standing, and we earned every one of these 86 wins."
The Astros are in the postseason for the 10th time in their history, and first as members of the AL. Their last appearance came when they won the National League pennant in 2005 and were swept in the World Series by the White Sox.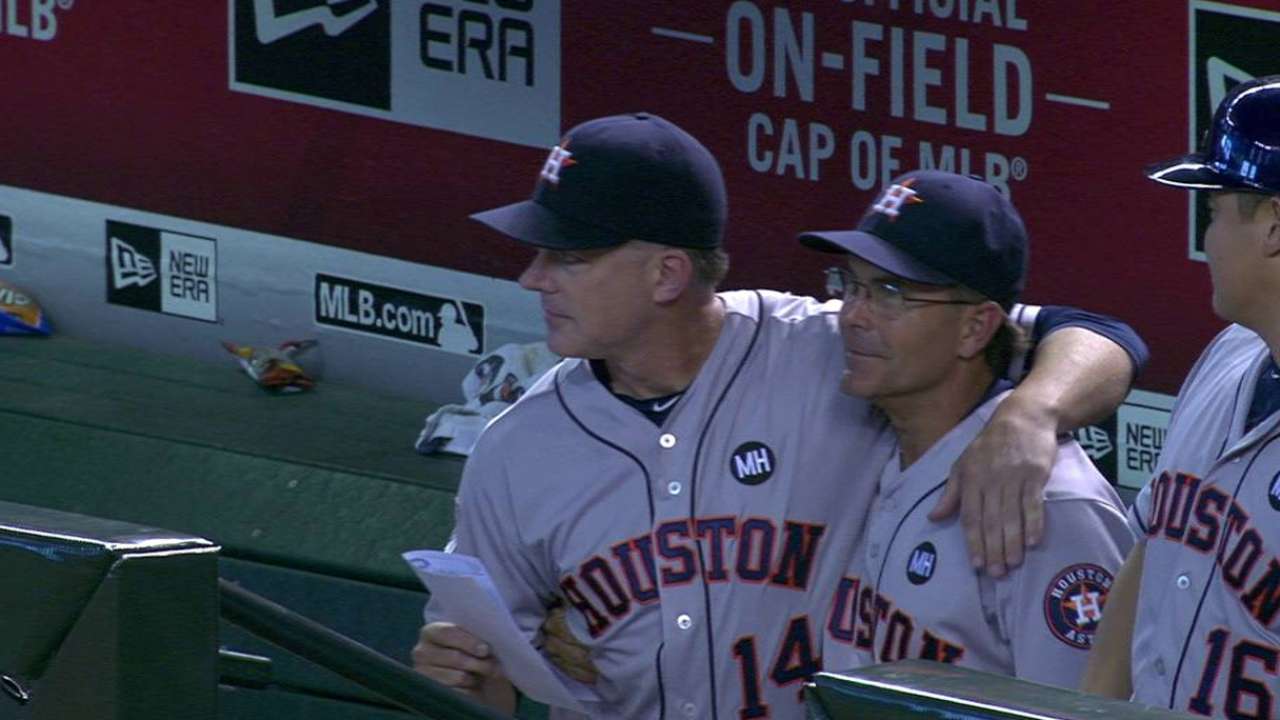 "Our guys are so young, but it's like me in '04 and '05, and I wanted to get out there and play," said reliever Chad Qualls, who was a rookie with Houston in '04. "There's no nerves. They want to go out there and play and get the job done and get their hits. It's phenomenal to watch these guys coming up here and mature and be successful at that age, and that speaks volumes for our farm system, for them coming up and just trusting in their skills. These young guys are fun to watch. It makes me wish I was 25 again and could play at my young age."
• Keuchel, Altuve key to Astros' postseason return
All-Star second baseman Jose Altuve was one of a handful of players who have dreamed of this moment, a moment which seemed so far away when the Astros lost at least 106 games in three consecutive seasons, including 111 just two years ago. The smell of champagne in the clubhouse served as a reminder the dream was real.
"We started the season and we closed our eyes and as soon as we opened them we were in first place," he said. "After the All-Star Game, we knew we had a big chance to be in this situation, and we're going to play hard no matter what."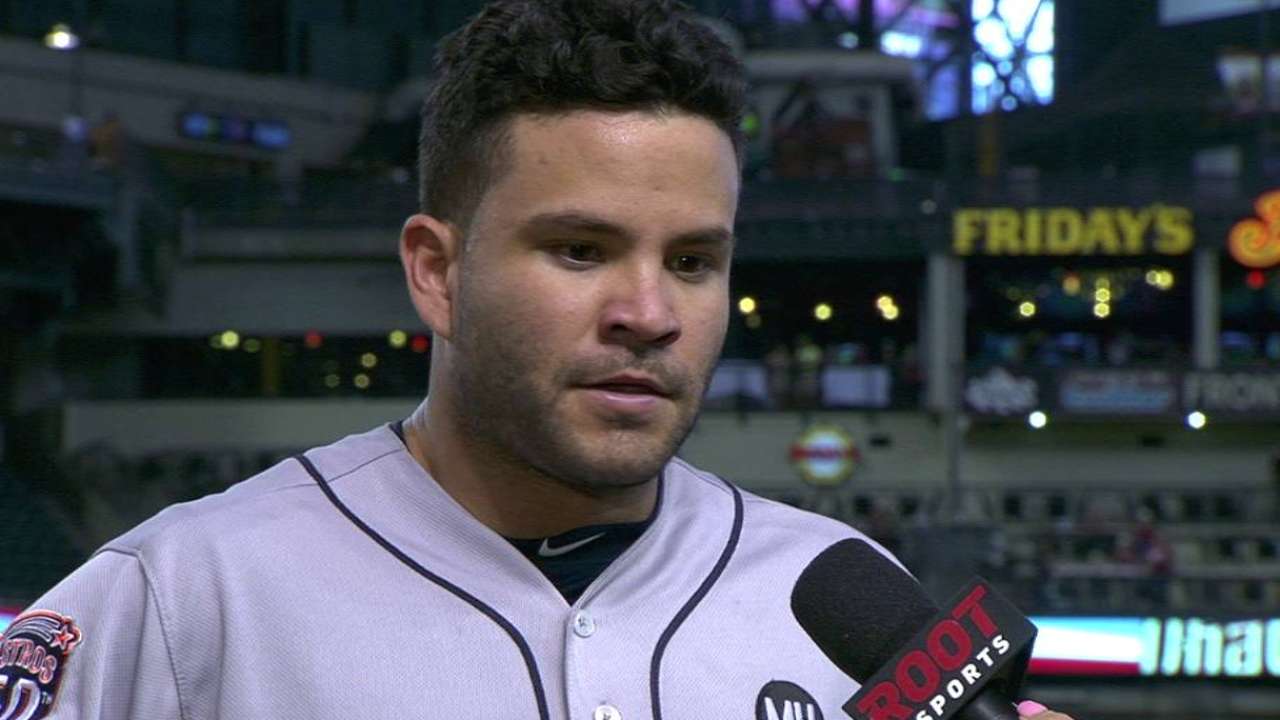 Veteran catcher Jason Castro has been with the club longer than any other player. It was only two years ago he was watching them lose their 111th game in the clubhouse while he was on crutches following knee surgery. He'll start a postseason game on Tuesday.
"To be in this situation right now over the past few years, we've definitely earned it, and it's time to show people who the Astros are," he said.
The Astros weren't picked to contend by most but caught the attention of the country when they jumped out to a 27-14 start. They had a seven-game lead in the division by early May and wound up spending 139 days in first place, falling to second after getting swept in four games by the Rangers during a tumultuous September. They won six of their final eight to beat out the Angels, who finished one game back.
• Astros' success begins at the top
"We have such a young team, a talented team," general manager Jeff Luhnow said. "This could have gone many different directions this year. A.J. kept the guys focused and they had so much desire inside of them to win. As we started accumulating those wins in April, it started to become a reality for us that we have a chance to make the postseason, and through the ups and downs of a long season they battled through and made it today. I couldn't be happier for them. You know what? They're not done."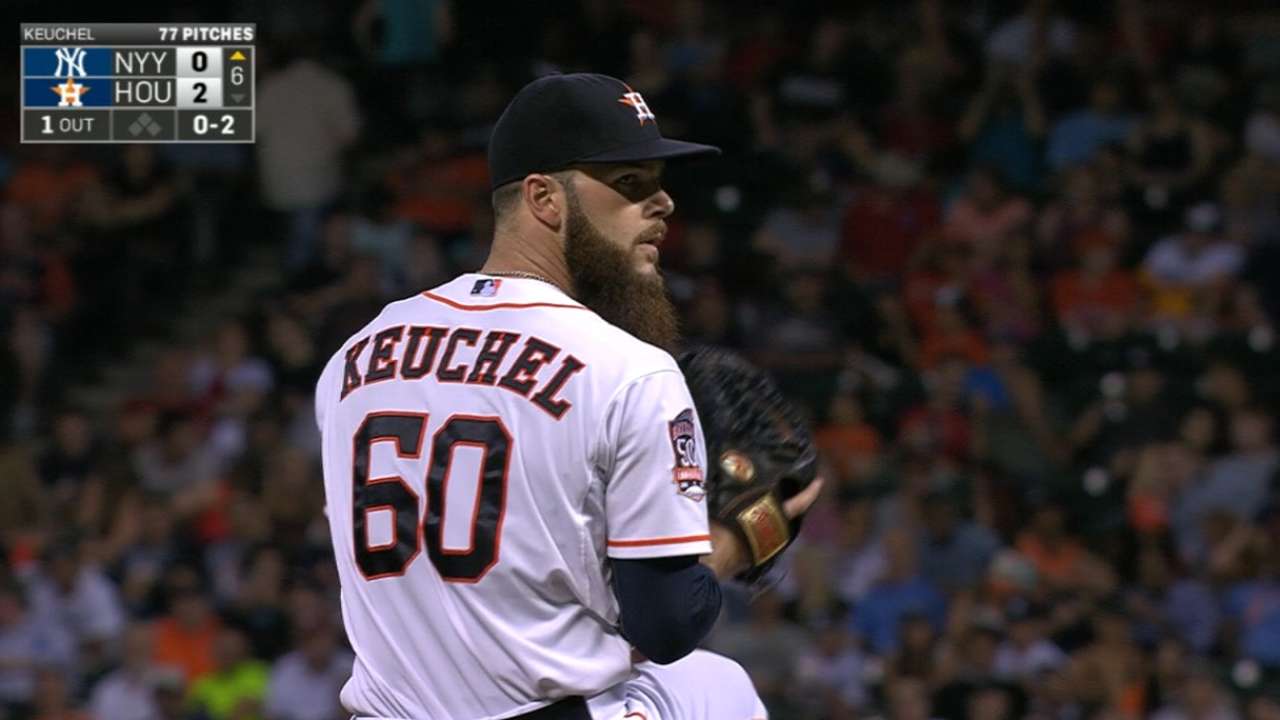 The Astros took the season series from the Yankees, going 4-3. They took two of three from New York in the Bronx on Aug. 24-26, with Keuchel beating the Yankees for the second time this year on Aug. 25. In 16 innings against the Bombers, he's allowed no runs.
Veteran third baseman Jed Lowrie knows how turbulent a Wild Card Game can be when you have two teams with nothing to lose. He was on the A's team last year that blew a late lead to the Royals and watched them reach the World Series.
"The Wild Card is exactly that," he said. "It's wild."
Brian McTaggart is a reporter for MLB.com and writes an MLBlog, Tag's Lines. Follow @brianmctaggart on Twitter and listen to his podcast. This story was not subject to the approval of Major League Baseball or its clubs.