What's at stake in #Game162
Postseason berths, positioning on the line in Sunday showdowns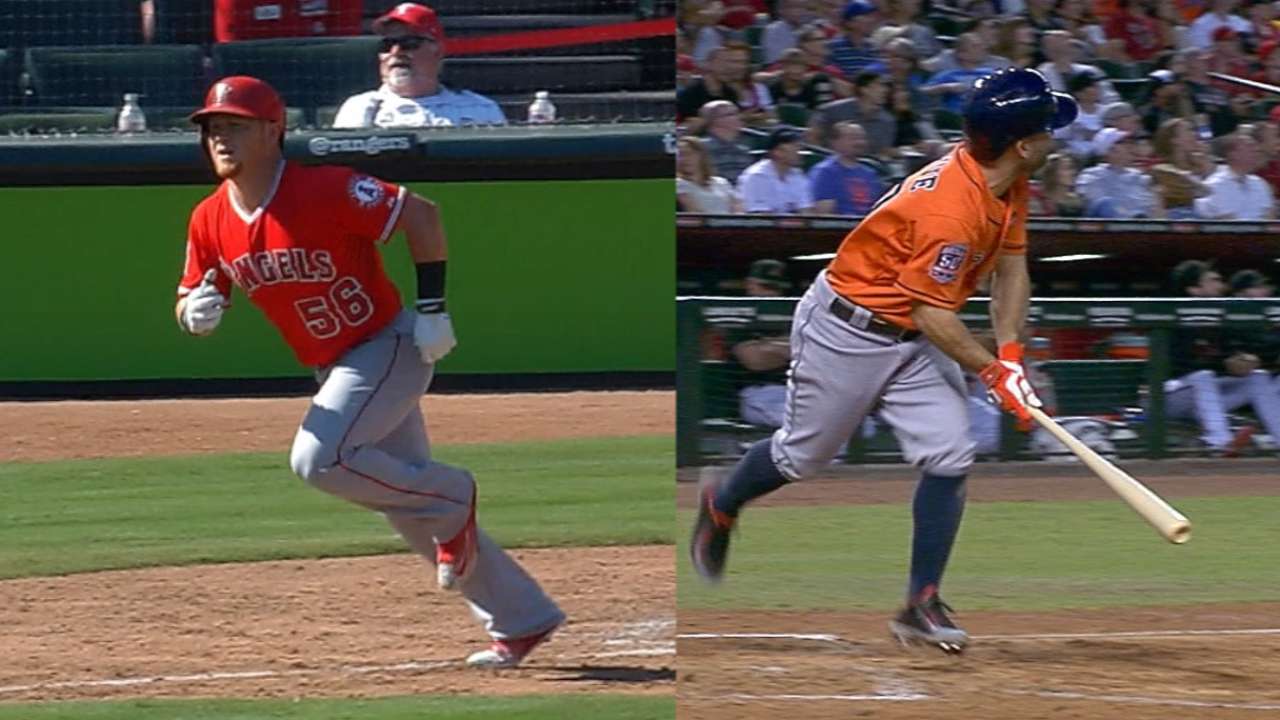 Today we get a season finale like no other, and it is anything but regular.
In a first-of-its-kind simultaneous set of cliffhangers, every team with uncertain postseason possibilities began playing at 3 p.m. ET, leading up to a flurry of dramatic walk-offs or precious final outs.
You've got questions? So do all the contenders, especially the eight teams with important and unfinished business.
Explaining possible tiebreakers
The answers will come at us all at the same time.
It's #Game162 Day, and the Greatest Game Show On Earth started like a Triple Crown horse race, which is fitting, you know, because of the simultaneous "and they're off" first pitches out of the gates.
To help sort through all of this and celebrate the amazing slate, Commissioner Rob Manfred appeared on MLB Network to discuss the different scenarios and the excitement of the day.
"Just an unbelievable wrap-up to our season, teams playing meaningful games on the last day all at 3 o'clock, we think its going to be a really great afternoon for our fans," Manfred said.
And befitting the anticipation of today's action, Manfred took part in a virtual first-pitch interview, which was streamed live on MLB.com.
Here's everything we don't know but weren't afraid to ask.
Breakdown: Everything's at stake today
The Astros don't know whether they'll play:
A) A one-game tiebreaker Monday at Texas for the AL West crown
B) A tiebreaker for Wild Card 2 vs. the Angels on Monday in Houston
C) The AL Wild Card Game presented by Budweiser on Tuesday in New York
D) On Thursday in the AL Division Series, if they survive and advance, at Kansas City or at Toronto
E) At home vs. the Yankees in Tuesday's Wild Card
The Royals and Blue Jays don't know:
A) Their respective opponents in the ALDS
B) Whether they're seeded first or second in the American League
The Cubs and Pirates don't know whether they're facing each other in the NL Wild Card Game on Wedesday:
A) At Pittsburgh's PNC Park
B) At Chicago's Wrigley Field
The Yankees don't know whether they're:
A) Getting home-field advantage in Tuesday's AL Wild Card Game
B) Playing host to the Angels or Astros in the Wild Card
C) Visiting Houston for the Wild Card
D) Visiting the Rangers for the Wild Card

The Angels don't know whether they're:
A) In the postseason, playing at Houston on Monday for the right to visit the Yankees on Tuesday
B) Out of the postseason
C) Making the right decision to throw Garrett Richards on three days of rest today for the first time in his career.
The Rangers don't know whether:
A) Cole Hamels is going to help them clinch the AL West, sending the Astros to the Wild Card Game
B) They will overcome Saturday's epic Angels rally from four runs down in the ninth inning
C) If they do win the division, they would visit the Royals or Blue Jays in the Division Series
Stream out-of-market games free on MLB.TV
We don't know:
A) Whether you'll be following along on your mobile devices, tablets, monitors, laptops, PCs, TVs or radios
B) Whether you'll be following along from a ballpark, home, apartment, public place or during something else you're obligated to do or attend
C) Whether you'll know where your remote control and mobile phones are at all times
D) Whether you'll be posting takes through texts and/or social media, with or without the #Game162 hashtag. ... Oh wait, that much we do know
E) All of the above, except that last thing.
Confused?
Don't be.
The answers will roll out in real time.
It's a beautiful thing. The bell has rung.
The best final say ever has begun.
Remember, this is not a test. It's a quest. Please think responsibly.
Dinn Mann is Editor-In-Chief and EVP Content at MLBAM. This story was not subject to the approval of Major League Baseball or its clubs.