Sox to rely on improvement of core in 2016
Club unlikely to make drastic changes, believes pieces are in place to compete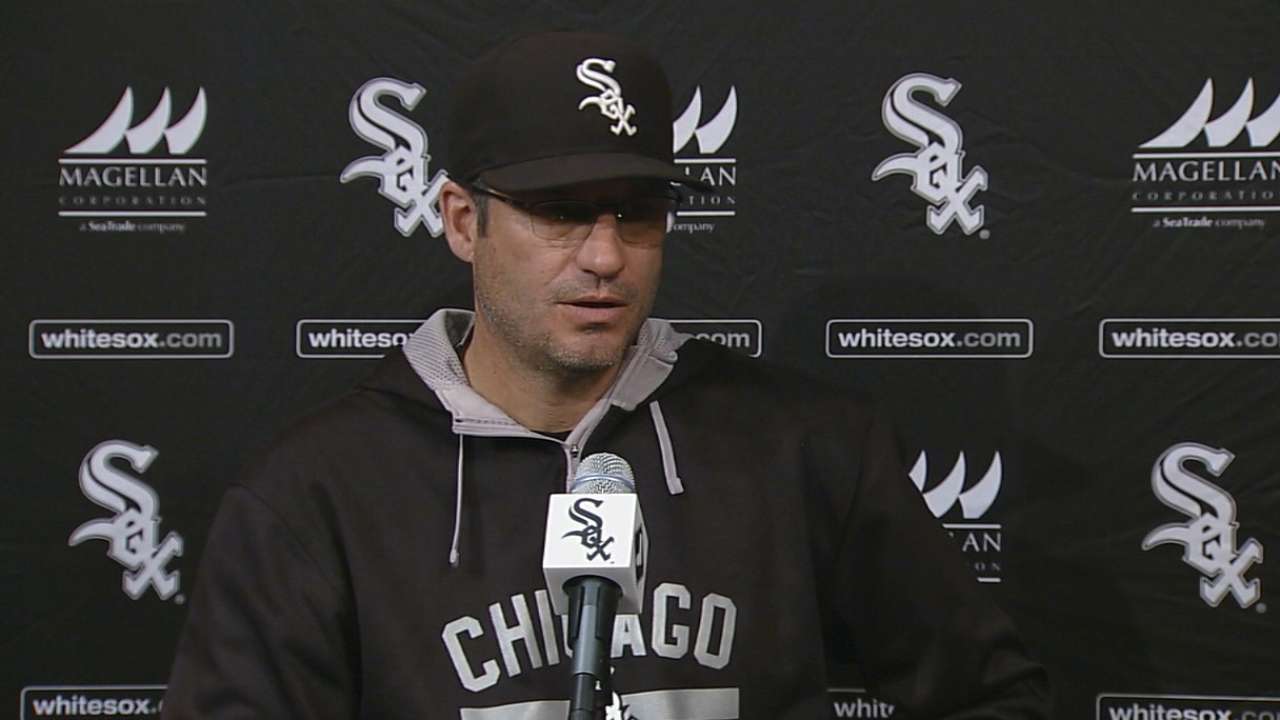 CHICAGO -- For a team that underachieved in 2015, the White Sox certainly don't seem like a group looking or hoping for big 2016 changes.
It's not that Chicago is satisfied with finishing below .500, something it has done in each of the last three seasons. It's not that it is satisfied coming up short of the postseason, a place it hasn't been since '08.
• 2015 in 3 words: Sale, Abreu, inconsistency
The White Sox simply believe that this talented group, with this down season behind them after a massive offseason overhaul, could come back strong.
"I would love to come back with the same guys and give it another go," White Sox starting pitcher John Danks said. "I'm glad I'm not a GM and have to make those decisions.
"The pieces are here. Guys that have had success in the big leagues, a lot of young talent coming up behind them, and we just have to go out there and play better baseball. I'd like another shot at it."
That new shot will come with a roster that may look a little different. Jeff Samardzija is a free agent, and while the White Sox could be in on the bidding, they certainly aren't the favorites. The team also has to upgrade offensively and defensively and might have to do that by trading from the strength of the pitching staff -- the starting rotation in particular.
Even if the changes are minor, despite a tough 2015 season overall, the current squad believes it can get it done next year.
"We are close. I truly believe that," White Sox leadoff man Adam Eaton said. "We should be there, to be honest with you, with the guys we have in here and the talent we have. But this year has been really weird and hasn't been the year we've expected by any stretch of the imagination."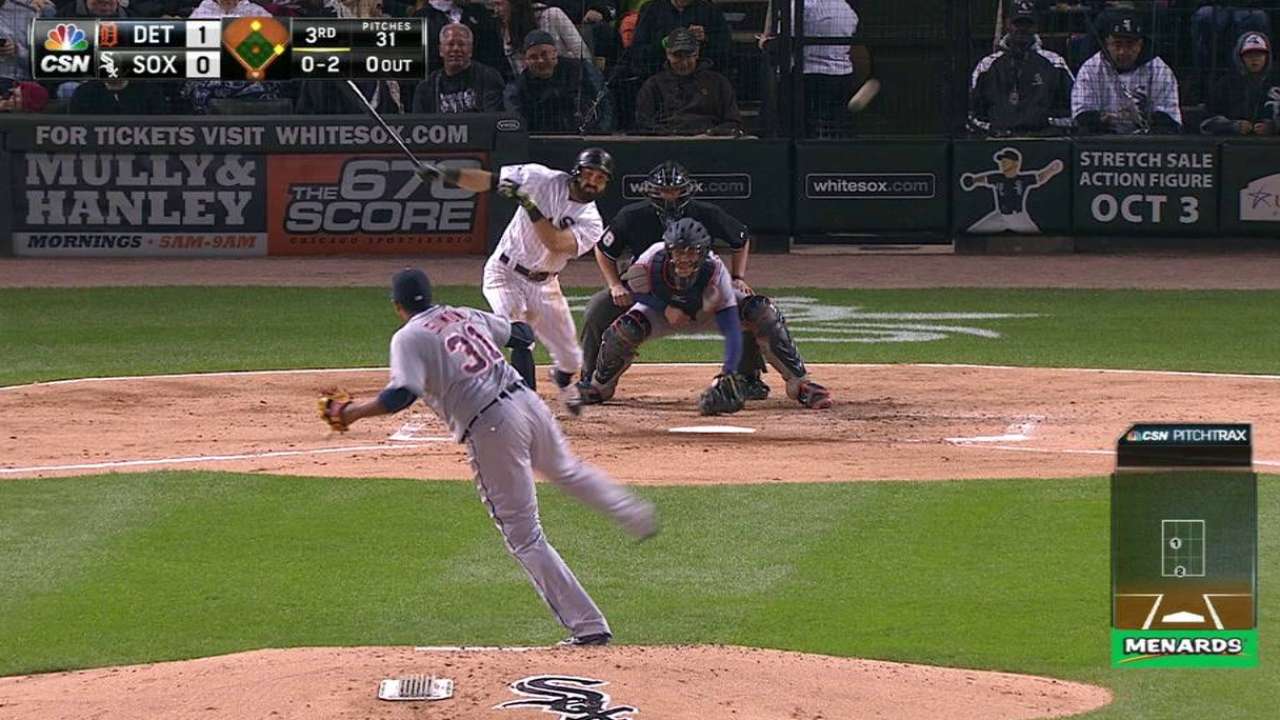 Arbitration-eligible: RHP Nate Jones, LHP Dan Jennings, OF Avisail Garcia, RHP Zach Putnam, C Tyler Flowers.
Free agents: RHP Samardzija, INF Gordon Beckham, C Geovany Soto, RHP Matt Albers.
Rotation: Even with a Samardzija departure, the trio of Chris Sale, Carlos Rodon and Jose Quintana make this a clear-cut strong suit of the team. So why has the possibility of moving a seemingly untouchable -- such as Quintana, potentially under team control through 2020 -- been broached by the media? Possibly because the White Sox could fill other needs by trading a high character talent with such high value. Danks has one year left on his five-year deal, while Erik Johnson put himself back in play as a rotation candidate. Carson Fulmer, the team's top pick in the 2015 MLB Draft, seems more likely as a 2017 rotation candidate than one for next year.
Bullpen: Closer David Robertson, Zach Duke, Jake Petricka, Jennings and Putnam are all in place for 2016. The White Sox would be smart to bring back Albers, who was their most consistent reliever in '15, and they will have the hard-throwing Jones healthy and ready to go at the season's outset. Frankie Montas started for Double-A Birmingham during the '15 season, but with a fastball that touches 100 mph and a developing slider, Montas could serve as an important late-inning relief piece.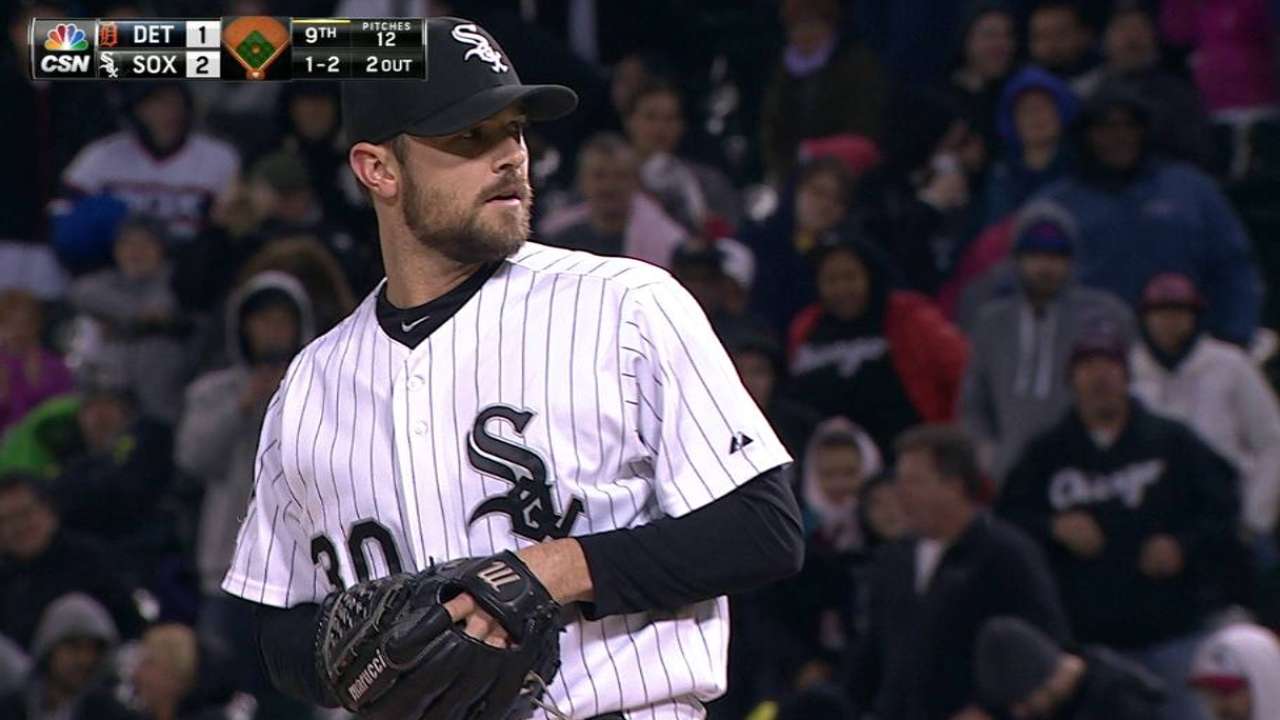 Catcher: The White Sox have an interesting situation with Flowers. Starting pitchers want to throw to him, and he's one of the higher-ranked backstops in terms of pitch framing. But Flowers has not hit consistently during his two-plus years as a starter, and with no clear-cut young replacement on his way through the organization, the team might have to go outside to complement Flowers' abilities.
First base/designated hitter: Adam LaRoche has newfound respect for those players who have achieved consistent success as primarily a designated hitter after a tough first year in that role with the White Sox. LaRoche is an accomplished defensive player at first, more skilled than Jose Abreu at this point, but Abreu also enjoys the challenges of playing defense. He showed no signs of a sophomore slump with another outstanding year at the plate.
Second base: Carlos Sanchez holds the label of the top defensive option at this position. Micah Johnson provides more explosiveness offensively. Then again, the White Sox could opt to go off the board and outside the organization. Beckham, a valuable defender off the bench and veteran voice in the clubhouse, is a free agent.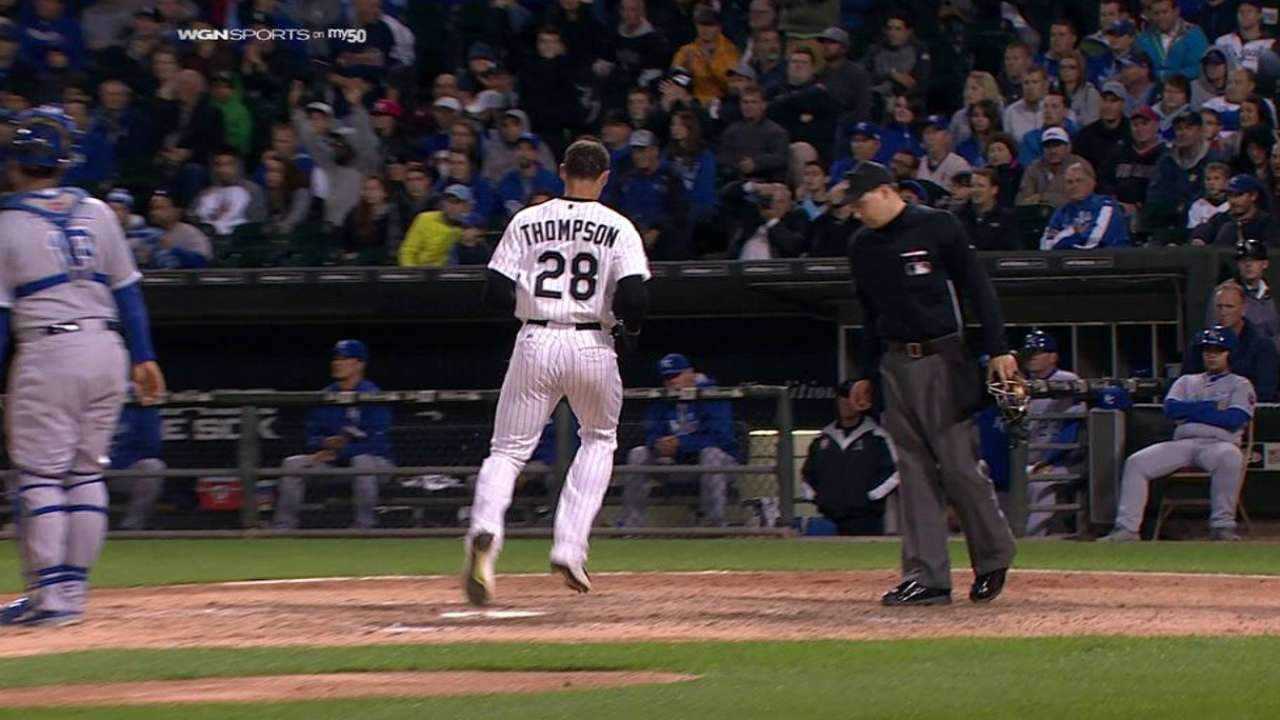 Shortstop: Acting on a team option of $10 million or a $1 million buyout will dictate whether there's a player at shortstop other than Alexei Ramirez for the first time since '09. Top prospect Tim Anderson probably won't have a chance to win the job out of Spring Training if the team cuts ties with Ramirez, so Tyler Saladino, who has great value across the infield, could move full-time to his natural position.
Third base: Right-handed power stands as a precious commodity at the Major League level, so the White Sox basically gave Mike Olt the month of September to prove his value. A splash at this spot still could be made outside the organization, but if not, Olt and Saladino will get the first looks. Matt Davidson remains in the picture, although he was not part of the September callups for a second straight season.
Outfield: If Eaton and Melky Cabrera can translate their tremendous 2015 second halves over the full '16 season, the White Sox offense automatically will be considerably stronger. Garcia deserves time to develop after finishing his first full season at the big league level, but he needs to work on his plate discipline. Trayce Thompson firmly put his name into play with a great '15 finish, to the point that he could be considered as more than a fourth outfielder.
Scott Merkin is a reporter for MLB.com. Read his blog, Merk's Works, follow him on Twitter @scottmerkin and listen to his podcast. This story was not subject to the approval of Major League Baseball or its clubs.