MLB.com Columnist
Bill Ladson
Scherzer joins elite club with 2nd no-hitter of 2015
Nats righty the sixth pitcher to throw two no-hitters in same season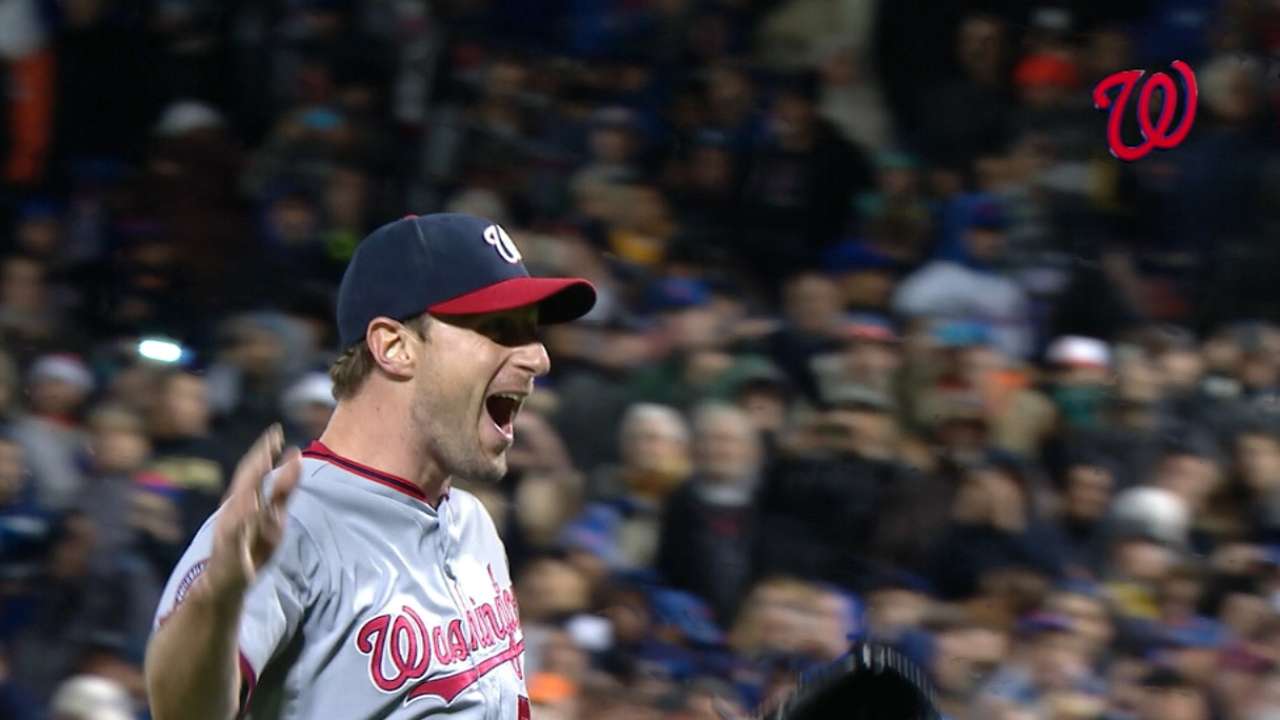 NEW YORK -- After pitching his second no-hitter of the season in a 2-0 victory over the Mets on Saturday night, Nationals right-hander Max Scherzer was speechless when he found out what he had accomplished.
Scherzer became the sixth pitcher to throw two no-hitters in the same season. Roy Halladay (2010, including one in the postseason), Nolan Ryan (1973), Virgil Trucks (1952), Allie Reynolds ('51) and Johnny Vander Meer (1938) are the others.
• Is Scherzer #AwardWorthy? Vote now for Best Starting Pitcher
Scherzer had a total of 17 strikeouts, a new Nationals record. Scherzer's 17 strikeouts tied Ryan for the most in any no-hitter and set the record for the most strikeouts in a no-hit, no-walk game.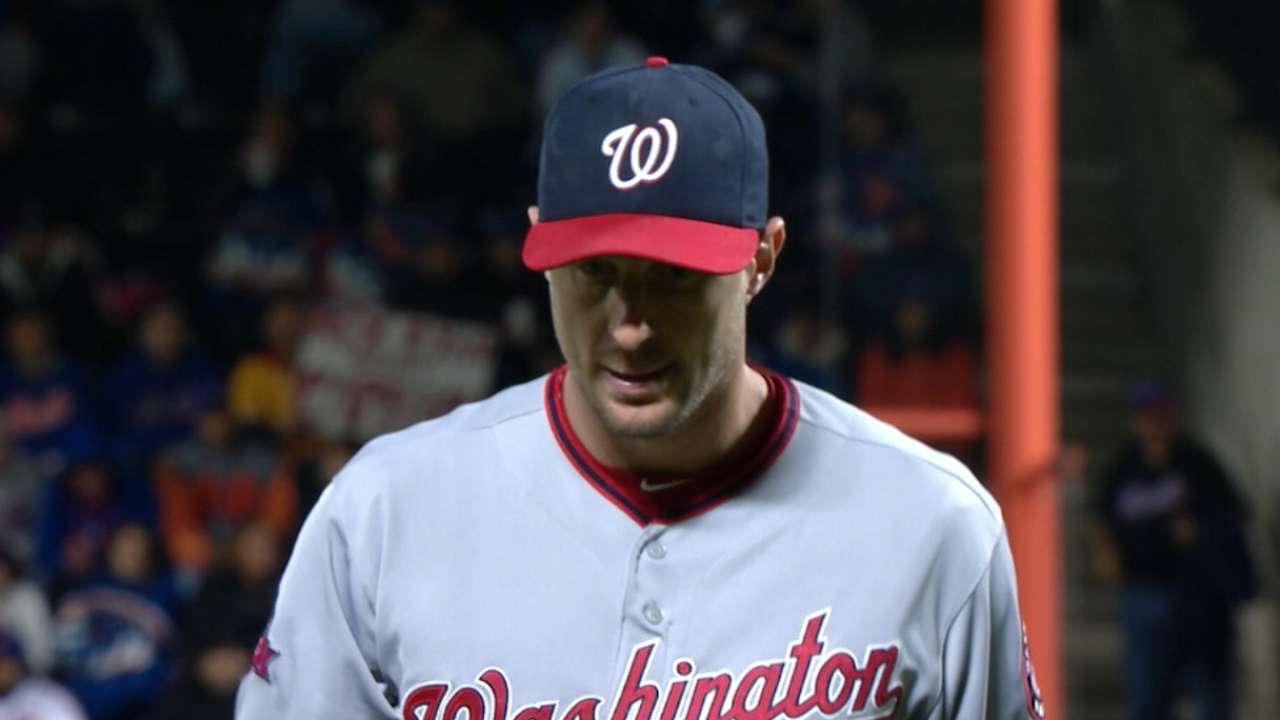 "When you go through the order one time through, you know you have something going. When you go through the lineup two times through, you know you have a real shot," Scherzer said. "After you get through six, you know you have a shot. If you can get through seven, then you can really empty the tank in the eighth and you give everything you have in the ninth. Once I was able to get through the seventh, I knew, 'Here we go, we have a real shot at this.'"
Scherzer credits the loss to the Orioles on Sept. 23 as to why he has been virtually unhittable in his last two starts. In that game against Baltimore, Scherzer needed 122 pitches to figure out that he needed to use his mind more than his intensity. It seemed to have worked against the Reds and Mets. On Monday, he was five outs away from a no-hitter against Cincinnati before that was broken up.
"I really tried to focus on making sure I'm using my mind and thinking what the [scouting] reports say and thinking with the catcher," Scherzer said. "Using that first and using my intensity second. I try not to get too amped up, outdo myself and become predictable. I felt that was the case there. I learned from my start against Baltimore even though I gave up some runs ... that cost me. I took something from that start and was able to apply it. Sometimes, you have to throw 120 pitches to figure yourself out."
The Mets had a tough time figuring out Scherzer, who would have had a perfect game if not for the throwing error by third baseman Yunel Escobar in the sixth inning. After that, Scherzer was untouchable, striking out nine of the next 12 batters he faced. At one point, he struck nine straight hitters.
"I wasn't thinking about how many guys he struck out," Ramos said. "Right now, I feel amazing for him. I feel amazing for me. That's what I like to do. I like to call good games."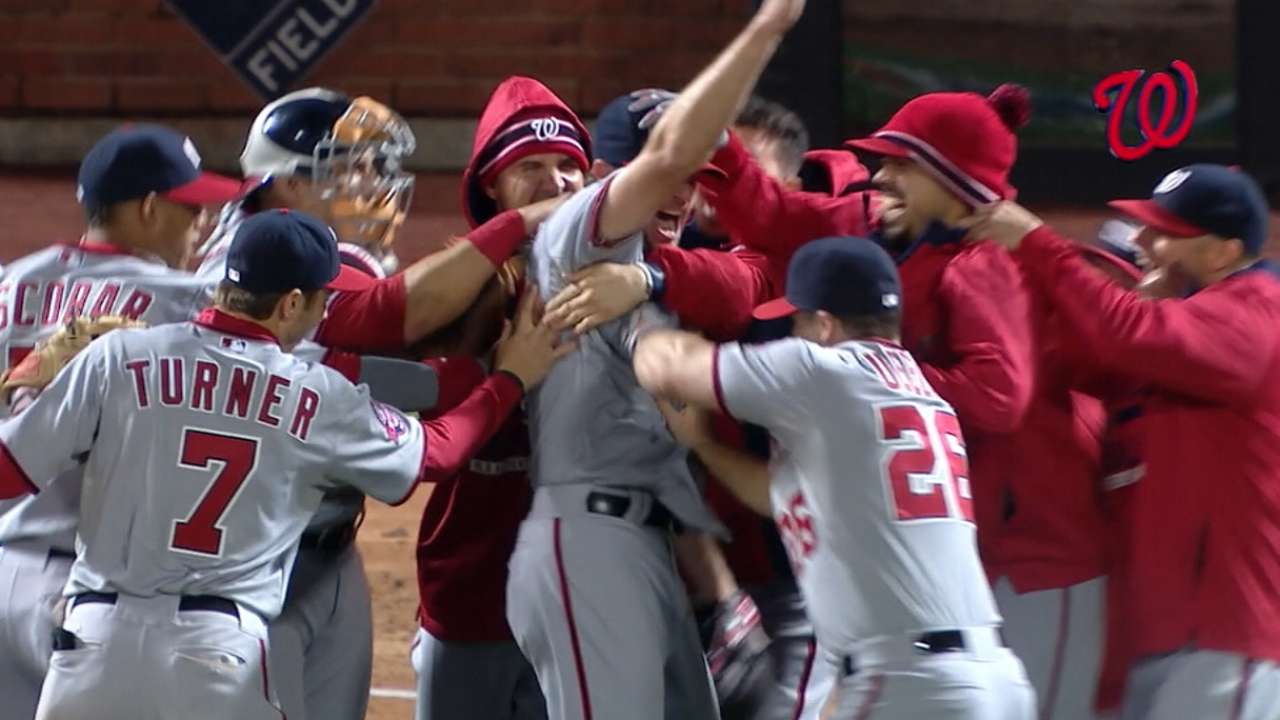 After the game, Scherzer received a text from former Tigers teammate Justin Verlander, who congratulated him for his efforts.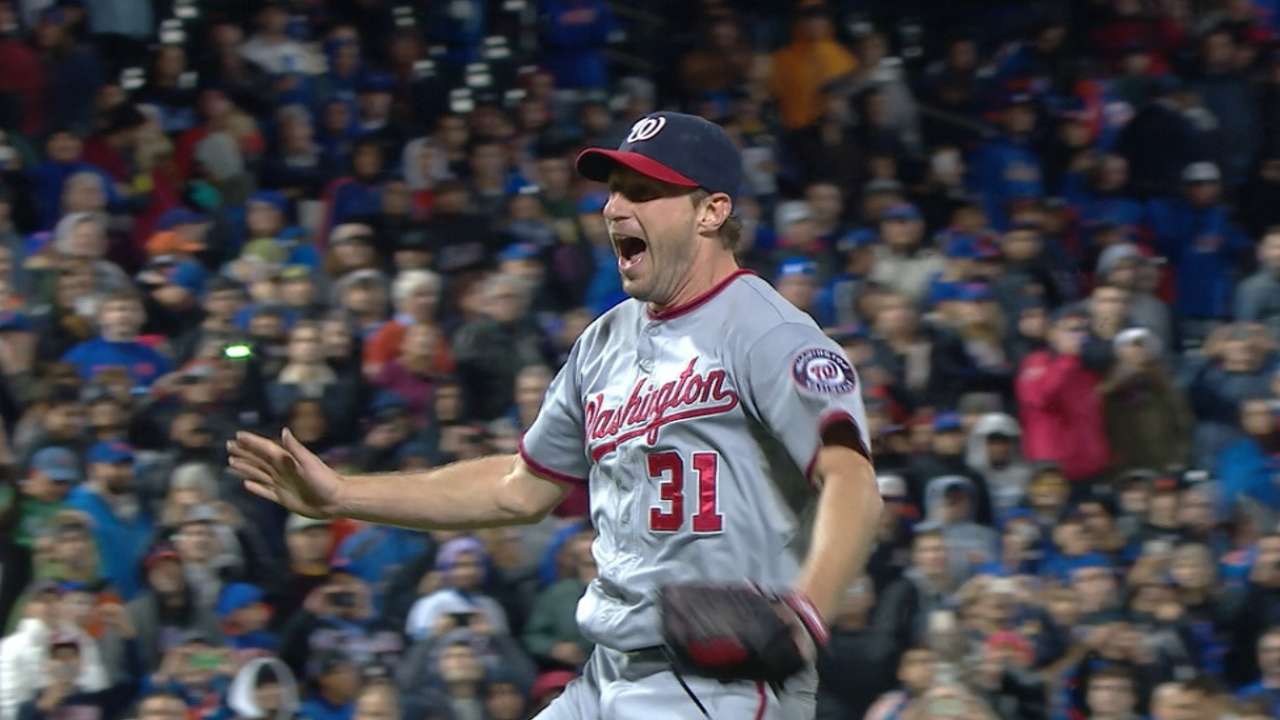 "It's pretty special. I texted him and said congrats," Verlander said. "Obviously, his maturation as a pitcher has come a long way since he first got here to where he's at now. I know he'd probably trade those in for being in the postseason, but it's pretty special to see what he's been able to do in a Nationals uniform."
After signing a seven-year, $210 million deal, Scherzer went 14-12 with a 2.79 ERA and 276 strikeouts in 33 starts. He feels he has room for improvement.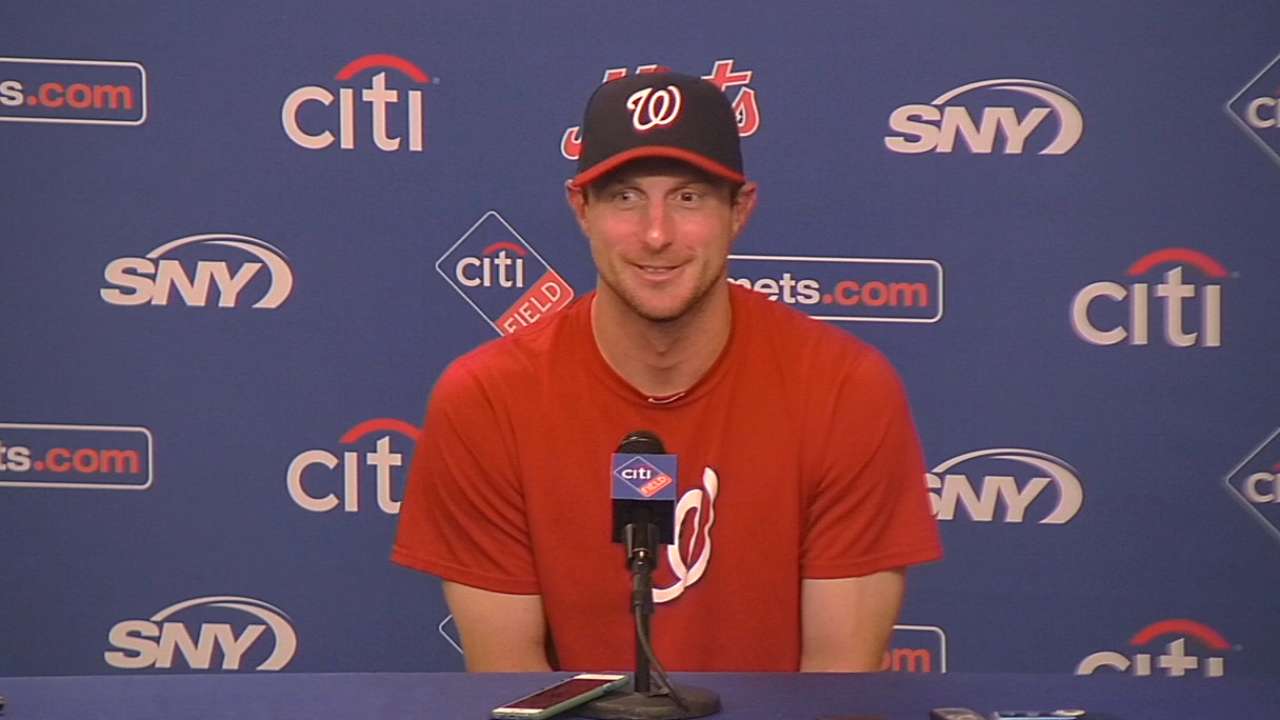 "There are ways I can be better," he said. "I was a better pitcher in 2015 than I was in '14. I can do more things with the baseball. ... I feel all of my pitches are better, but I still have room for improvement. I gave up a bunch of home runs in the second half -- something I have to improve upon in 2016."
Bill Ladson is a reporter for MLB.com and writes an MLBlog, All Nats All the Time. He also can be found on Twitter @WashingNats. This story was not subject to the approval of Major League Baseball or its clubs.