MLB.com Columnist
Bill Ladson
Ramos 'very happy' to catch third no-hitter
Scherzer praises Nats backstop's pitch calling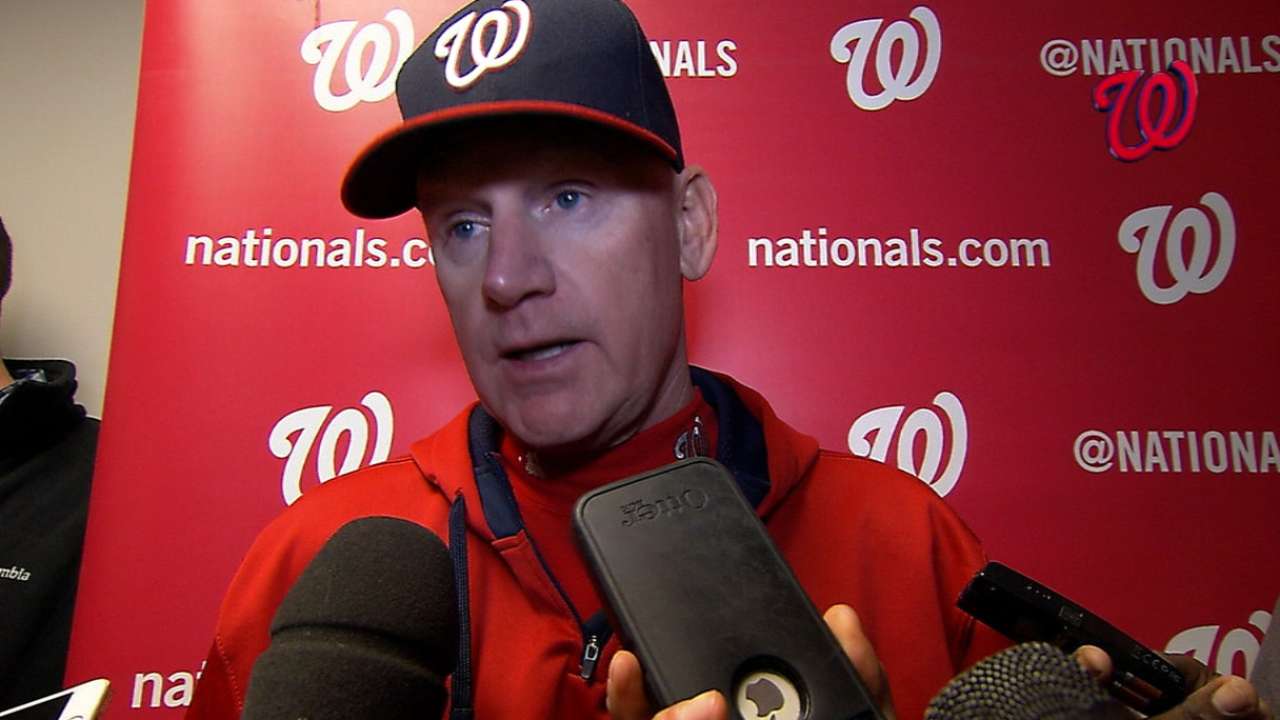 NEW YORK -- Catcher Wilson Ramos has been with the Nationals for five years, and while he's been behind the plate for some big moments in their history, the biggest may have come in a 2-0 victory over the Mets on Saturday night.
Ramos was behind the plate for Max Scherzer's no-hitter at Citi Field. Ramos became the 14th catcher on the receiving end of at least three no-hitters. Carlos Ruiz and Jason Varitek hold the record with four.
Ramos caught Jordan Zimmermann's no-hitter on the last day of the 2014 season against the Marlins. On June 20, Ramos was behind the plate when Scherzer no-hit the Pirates. Almost four months later, there was Ramos celebrating Scherzer's second no-hitter of the season.
"I feel very happy right now for that," Ramos said. "Everything I like to do to be good behind the plate, now I can say, it's working. During Spring Training, I concentrated on working behind the plate. I don't care about my offense. If I hit, I hit. But I need to be strong mentally behind the plate."
Ramos and Scherzer were on the same page throughout the game. Scherzer was trying to find a way to get the Mets out with his cutter. Ramos helped him find it.
"[Ramos] did a good job of calling it. I never shook to it. He called it," Scherzer said. "We threw a couple tonight and I was able to execute it. We were able to throw some changeups when we needed to. We threw some early curveballs where we needed to. He knew the pitches he was calling. I trusted him in different situations."
By the seventh, Ramos felt that Scherzer had a chance to get another no-hitter.
"I was thinking about the no-hitter late in the game," Ramos said. "I saw another opportunity to get another one. He was very aggressive. His pitches were working really good. His fastball was at its best. That was amazing for him."
Bill Ladson is a reporter for MLB.com and writes an MLBlog, All Nats All theTime. He also can be found on Twitter @WashingNats This story was not subject to the approval of Major League Baseball or its clubs.