deGrom to start Game 1 of NLDS for Mets
Syndergaard gets the call for second tilt, Harvey for No. 3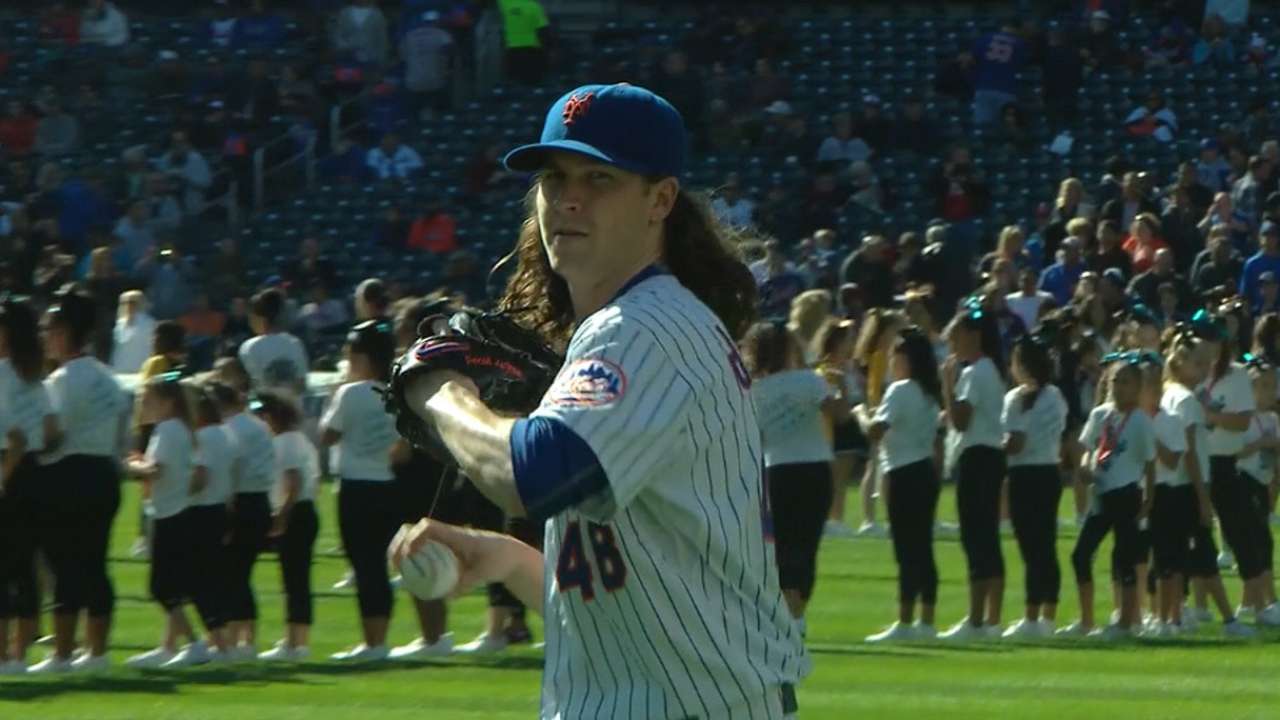 NEW YORK -- The Mets' best pitcher for much of this season and Cy Young Award-caliber for most of it, Jacob deGrom has earned New York's National League Division Series Game 1 start.
Manager Terry Collins confirmed Saturday what has been obvious for weeks: deGrom, in his first full big league season, will open the Mets' first postseason series in nine years. With an abbreviated no-decision in Sunday's 1-0 win over the Nationals, deGrom finished 14-8 with a 2.54 ERA, 205 strikeouts and 38 walks in 191 innings. In an encore to last summer's NL Rookie of the Year campaign, deGrom has improved in almost every major statistical category, including strikeouts, walks and hits per nine innings.
• Shop for Mets postseason gear
He will start NLDS Game 1 on Friday at Dodger Stadium on TBS.
"I think I'm ready," deGrom said Sunday evening, grinning.
The Mets confirmed that Noah Syndergaard will pitch Game 2, with Matt Harvey slotted for Game 3. Game 4 will depend upon Steven Matz's health; if the rookie left-hander proves he is fully recovered from the bout of back soreness that cost him his final regular-season start, he will start that game. If not, Bartolo Colon will take his place.
To that end, Matz will throw a bullpen session on Tuesday and attempt to throw in an instructional league game Thursday. Only by proving his health in Florida will Matz earn admission to Game 4.
Then again, Game 4 could ultimately go to neither Matz nor Colon. Part of the reason why the Mets slotted their rotation the way they did was to have deGrom available on short rest in Game 4 if the Mets are losing the series, with Syndergaard available on regular rest in Game 5. That will depend upon deGrom's workload in Game 1, but it is an option the Mets would not have had if Harvey started either Game 1 or 2 with his much-debated innings limit in tow.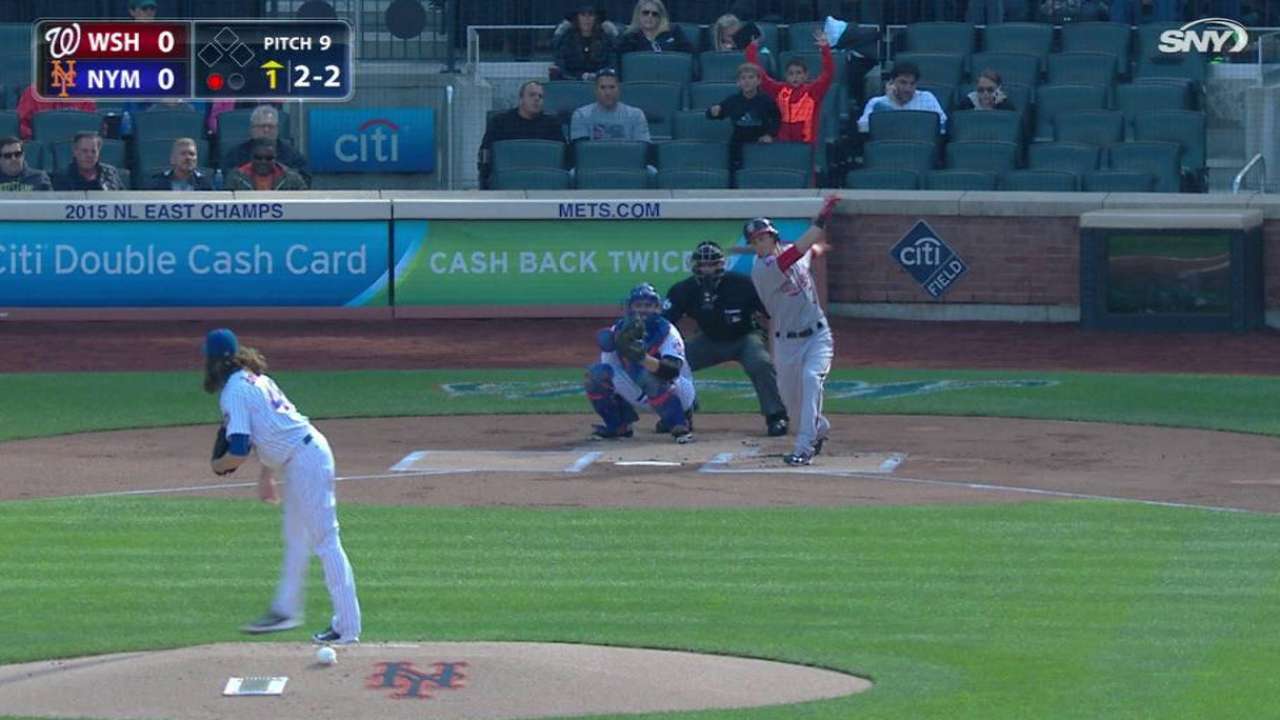 "I've never done it before, but I'm willing," said deGrom, who delivered four no-hit innings with seven strikeouts Sunday against the Nationals, making an abbreviated appearance with his NLDS start just five days away. "Anything to help us win. I think I'll be ready on short rest."
"We thought going into it that with the rest those guys have had, both Jake and Noah in the month of September, that they can do that if necessary," Collins said, "whereas Matt fit Game 3 perfectly."
Anthony DiComo is a reporter for MLB.com. Follow him on Twitter @AnthonyDiComo and Facebook, and listen to his podcast. This story was not subject to the approval of Major League Baseball or its clubs.