In their hands: Bucs control Wild Card destiny
With a win or a Cubs loss on the final day of the regular season, Pirates will host Wednesday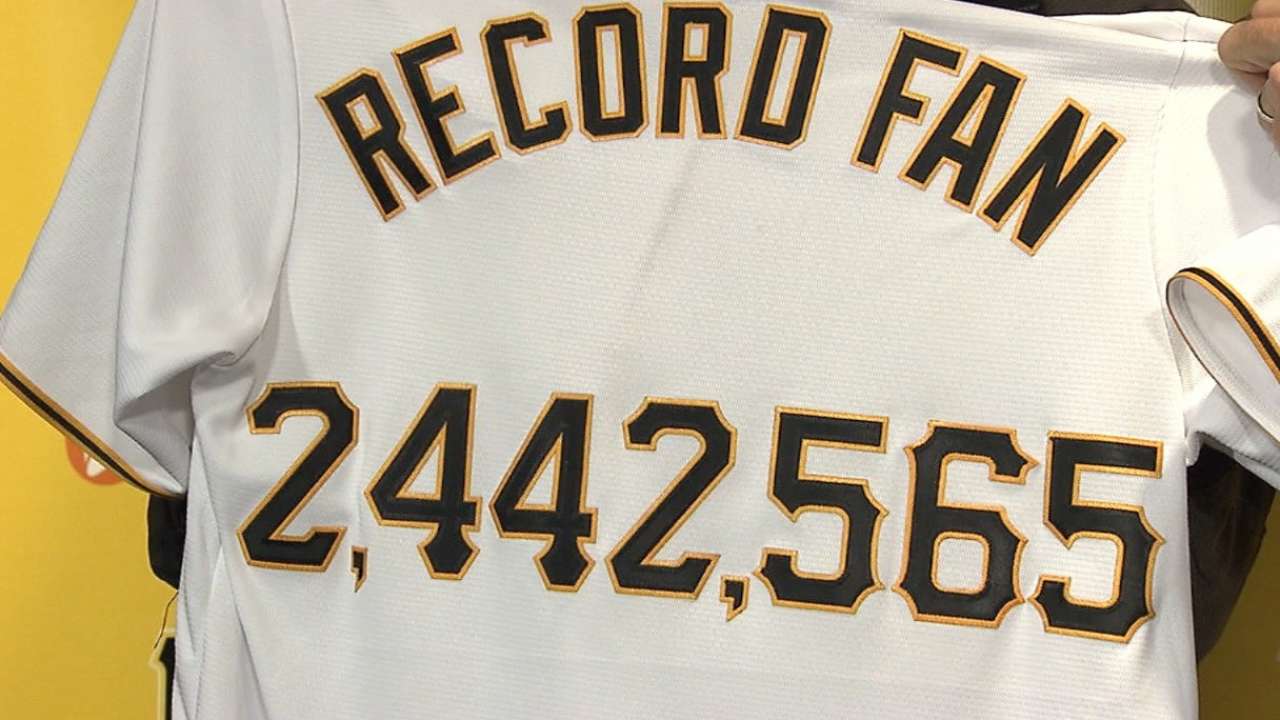 PITTSBURGH -- The Pirates' postseason plans are still on hold heading into Game 162. They know who they will play next week: the Cubs. They know when: Wednesday night at 8 ET (on TBS). But where? We'll find out Sunday afternoon.
Despite Saturday's 3-1 loss to the Reds, and the Cubs' 1-0 victory over the Brewers, the Bucs still control their own destiny in the fight for home-field advantage in the National League Wild Card Game presented by Budweiser.
• Explaining possible tiebreakers for postseason
With a win over the Reds on Sunday, the Pirates will host the game at PNC Park. If the Cubs lose to the Brewers, Pittsburgh will receive home-field advantage. But if the Bucs lose and the Cubs win, the game will be held at Wrigley Field because Chicago won the season series with Pittsburgh, 11-8.
"We do hard. We've done hard from start until now and until tomorrow," Pirates manager Clint Hurdle said Saturday night. "This is what the season's presented us."
On Sunday, the season finale will present a pair of simultaneous games to finally determine home-field advantage. Both the Pirates and Cubs will face rookie starting pitchers.
The Bucs will line up against Reds right-hander Josh Smith (0-3, 7.22 ERA), with J.A. Happ (10-8, 3.74) taking the hill at PNC Park. The Cubs will face Brewers right-hander Jorge Lopez (1-0, 5.40), making his second career start. Dan Haren (10-9, 3.67) will start for Chicago. The Pirates and Cubs play at 3:05 and 3:10, respectively, and both games are available to stream free out of market on MLB.TV, presented by AT&T. Blackout restrictions apply.
• Shop for Pirates postseason gear
Even if the Pirates would have rather wrapped up home-field advantage earlier this weekend, they are at least pleased to see the way the schedule lines up Sunday. All 15 games across Major League Baseball are scheduled to begin just after 3 p.m.
Last year, the Pirates went all-in for the NL Central title on the final day of the regular season, starting Gerrit Cole in a 4-1 loss to the Reds. The Cardinals, their competitors, played later in the day and opted to rest ace Adam Wainwright and several everyday players after clinching the division title via the Bucs' loss.
"It made a big difference last year. We were all for it," Hurdle said of this year's schedule. "I really think it's something that might have been overlooked and could have been done earlier. But it got done for all the right reasons. I'm real good with it."
There won't be time for scoreboard-watching Sunday afternoon. The Pirates' best chance to guarantee another game at PNC Park will be to win the one they're playing.
"That's what we want. I can't wait," catcher Francisco Cervelli said. "These guys have been saying this is unbelievable here when it turns into the playoffs. I want to see everybody in black.
"We're positive it's going to happen. That's what we work for."
Adam Berry is a reporter for MLB.com. Follow him on Twitter at @adamdberry. This story was not subject to the approval of Major League Baseball or its clubs.