Archer wraps up unique breakout season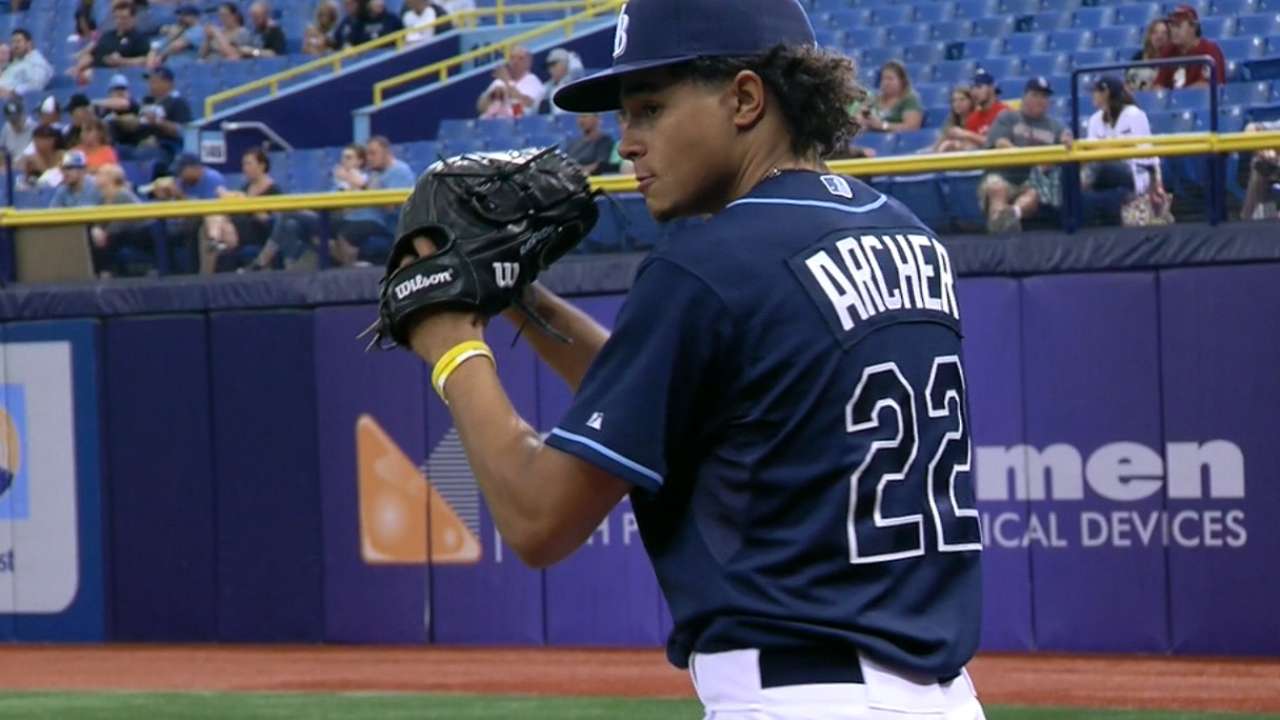 ST. PETERSBURG -- Chris Archer closed out his exceptional but odd season Saturday night at Tropicana Field with a five-inning start in a 4-3 Rays walk-off win over the Blue Jays. The no-decision he received personified both the stellar and unique nature of his season.
Archer allowed one run on five hits while striking out three. He threw just 72 pitches and could have pitched further into the night, but Rays manager Kevin Cash saw fit to call it a season for his ace.
"Arch was good," Cash said. "We basically made a decision after the fifth -- you guys have reported that he's pretty exhausted, the body, the arm -- and when that came up in the game, we just said, 'Let's go ahead and get him out of the game.'
"It didn't make much sense for him to continue pitching. He's had such a good year, we're not going to risk him grinding through three, six more outs at this point of the season."
Archer told reporters on Friday that he was tired and only at about 80-90 percent. Thus, he didn't have a problem with leaving the game when he did.
"I think that was the whole reason why," Archer said. "We talk to the trainers in between every inning. They ask how you're doing. I was honest with them. Told them how I felt, and we made the decision there really was no reason to continue to push it.
"I definitely gave the team all I had this season and tonight. It was one of those nights where I felt really good about my command and was using my changeup effectively, and I wanted to pitch deeper, but bigger picture, there's just no point if I feel tired to push it at this point."
So Archer did not get the win, meaning he finished his season at 12-13 with a 3.23 ERA.
Pitchers with far less stuff, and results, have come away with far better won-loss marks. Thus, the odd season, complete with an exclamation point Saturday night.
Archer reached 250 strikeouts when he struck out the first batter of the game, Ben Revere. By doing so, Archer joined an unusual group: Pitchers to record at least 250 strikeouts without posting a winning record that season. Only six other pitchers have achieved this rare feat: Ben Sheets, Brewers (2004); Roger Clemens, Red Sox ('96); and Hall of Famers Nolan Ryan, Angels/Astros ('76, '78, '87); Steve Carlton, Phillies ('83); Phil Niekro, Braves ('77); and Ed Walsh, White Sox (1910).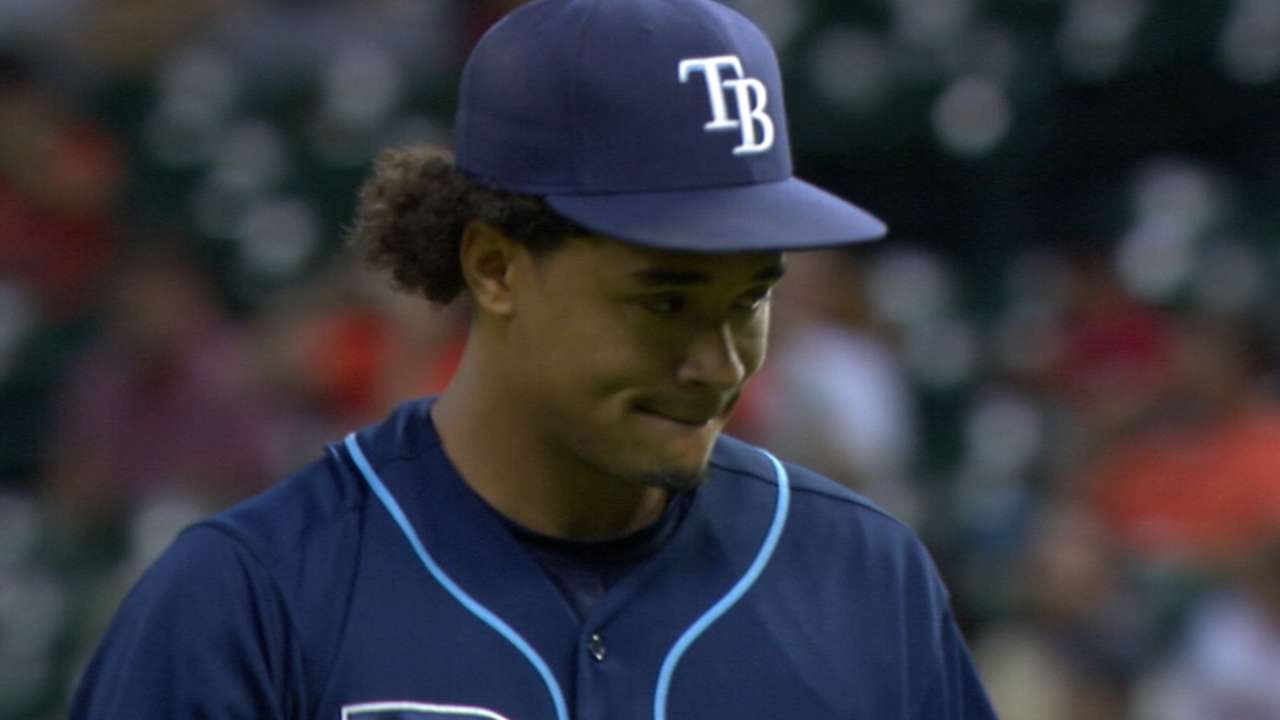 As for the brilliance of Archer's season, consider that he made 34 starts, accruing 212 innings and 19 quality starts. His Aug. 20 start at Houston was far and away his best when he pitched a 1-0 complete game in which he limited the Astros to one hit and one walks while striking out 11 -- using just 98 pitches.
If two starts were removed from his season -- July 8 at Kansas City and Sept. 26 at Toronto, when he allowed a combined 18 runs in 9 2/3 innings -- his ERA would have been 2.65.
The beautiful thing about Archer is perspective. He will leave this season happy to achieve some of the goals on his punch list, but he is far from satisfied. But now that his season is complete, he told reporters he plans to take a moment to reflect.
"In a couple of hours, [I'll let the season] set in and [I plan to] reflect on what has been a great season," Archer said.
Rays fans should have a lot to be happy for in the coming years, while American League hitters will have to face a pitcher who enjoyed his coming-out party in 2015.
Bill Chastain is a reporter for MLB.com. This story was not subject to the approval of Major League Baseball or its clubs.