Pierzynski praised for work on, off field
Veteran hit well in expanded role, guided young Braves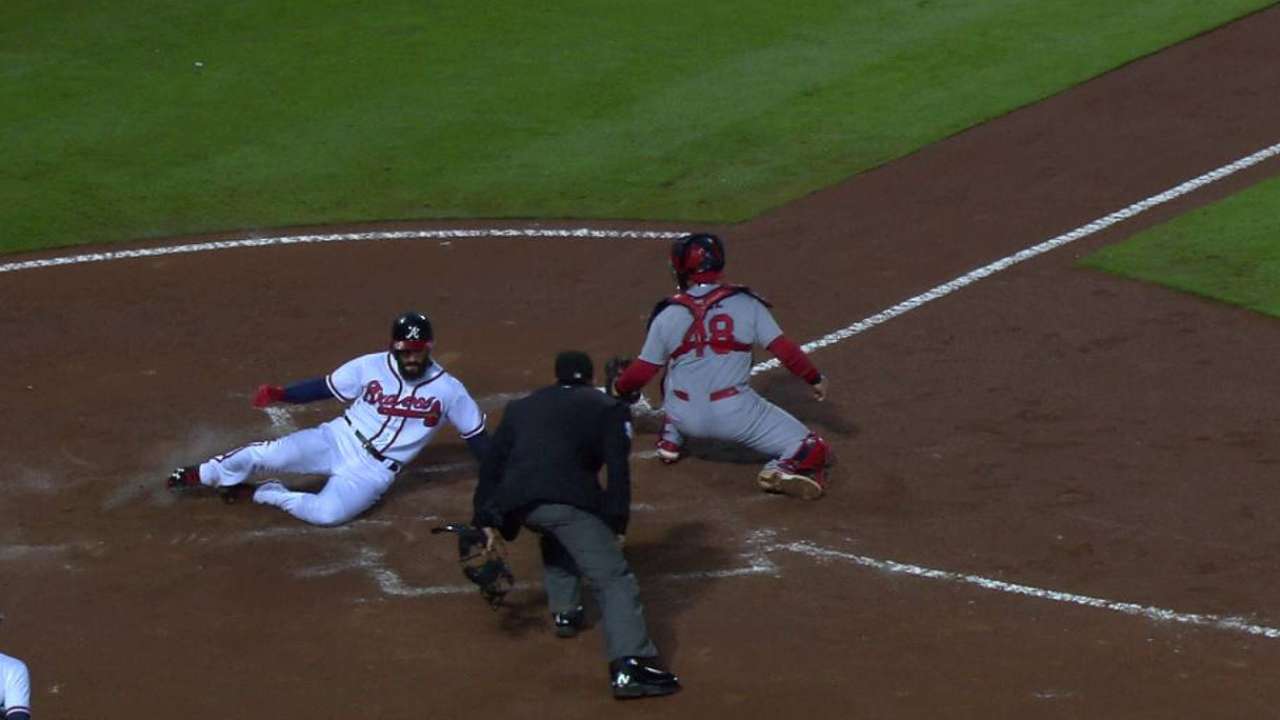 ATLANTA -- As A.J. Pierzynski hobbled out of Turner Field nearly two hours after Friday night's win over the Cardinals, he was wearing a couple freshly minted bruises and feeling the satisfaction of knowing just how much he meant to the Braves this season.
"We've gotten every knuckle and dime we spent on him," Braves manager Fredi Gonzalez said. "Here's a guy who was going to catch 50 games. He ended up catching 100-plus while hitting .300 and doing everything we asked him to do. He's been great in the locker room. He's been great with me, the coaching staff and the pitching staff. I can't complain."
Because Pierzynski assumed the starting role after Christian Bethancourt lost it less than two weeks into the season, he compiled a series of performances bonuses that added $700,000 to his $2 million base salary. But he still proved to be a bargain for the Braves as he has batted .300, tallied nine home runs and provided guidance to Atlanta's crop of young pitchers.
Pierzynski's season likely ended Friday night, when he was hit by a pitch on his left knee and took a foul ball off his right ankle. Gonzalez said the 38-year-old catcher would likely be limited to pinch-hit duties Saturday and Sunday if needed.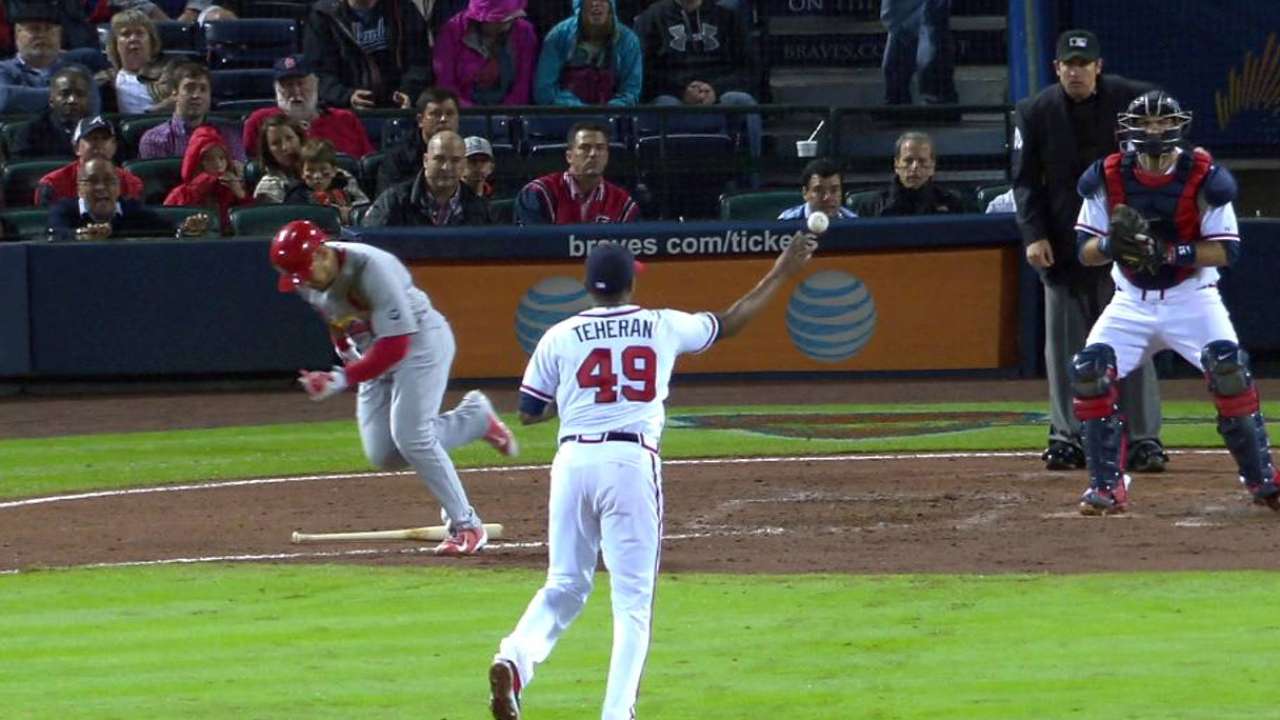 "When he plays, there is an edge that you appreciate more than when you see him across the diamond," Gonzalez said. "He's been terrific."
As the Braves look toward the 2016 season with the realization that Bethancourt has not shown he is ready for an everyday role, they will likely look for a starter and attempt to bring Pierzynski back to serve in the same backup role he was targeted to fill this year.
While Pierzynski has a long-standing relationship with Braves president of baseball operations John Hart, it will be interesting to see how much it might cost to bring him the veteran catcher back. One thing is certain, he will certainly get more than the $2 million base salary he signed for in December.
Gonzalez has admitted that he was hesitant to sign Pierzynski, whose brash competitive spirit has made him a polarizing figure within some of the clubhouses he has inhabited since his Major League debut in 1998.
But as this season elapsed, Pierzynski proved to be a perfect fit with the Braves, who needed the brashness and guidance he provided to those teammates who were willing to accept the constructive criticism he provided.
"We did our homework," Gonzalez said. "We called people. Some people called us back and told us what we were getting and some people didn't call us back. But the people he had played for said, you just tell him exactly what you want him to do and you won't hear him complain one bit. That's what he tried to do and he never complained once about his role or anything else."
Mark Bowman is a reporter for MLB.com. This story was not subject to the approval of Major League Baseball or its clubs.